Natalie Krick, "Reflection"
photographer natalie krick's surreal glamour shots of her mom
"Natural Deceptions" challenges the performance of femininity with an absurdist spin on mother-daughter portraits.
Natalie Krick, "Reflection"
As a teenager, Natalie Krick was a magazine junkie, particularly drawn to glossy representations of glamorous women. 'I think the fascination started when I was a teenager — before I understood how bodies are sexualized for the camera," the photographer remembers. "I would pore over magazines and I would style myself after the images that I saw on the pages."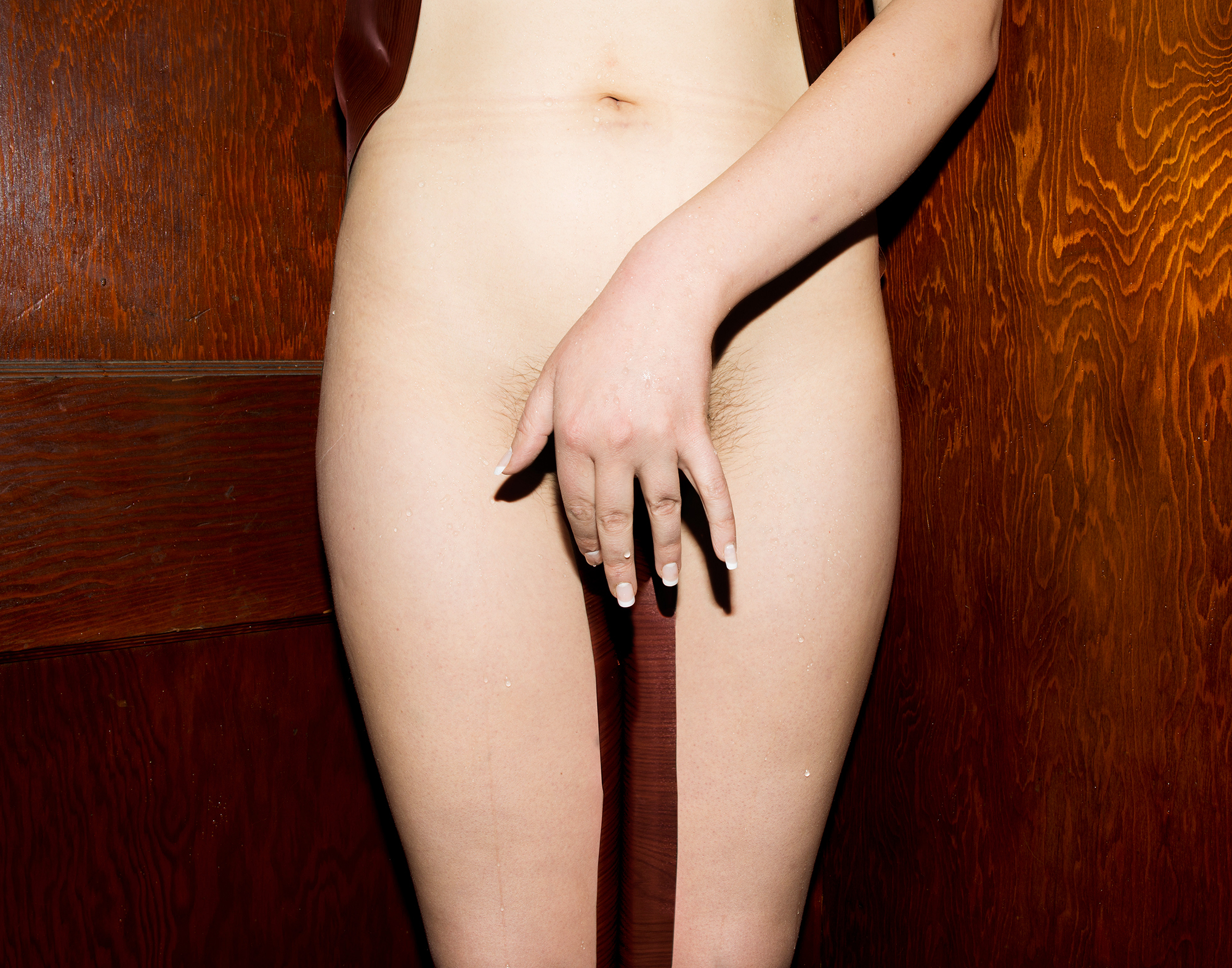 Now 31, Natalie is still obsessed with depictions of women in magazines. Her striking series Natural Deceptions — currently on view at Aperture Foundation in New York — features self-portraits of herself and her mother, and often her sister. The three women are styled in an array of garish glossy lipstick, sheer stockings, and humorously sexy details. One particularly eye-grabbing photo shows Natalie's mom posing in Pepto-Bismol pink eyeshadow, her nipples visible through a hot pink tank top. The title? "Mom with Skittles in Her Shirt." Another work juxtaposes a cute portrait of Natalie's parents with a smaller photo of Natalie hooking up with an OKCupid date. Both mom and daughter wear the same shade of lipstick.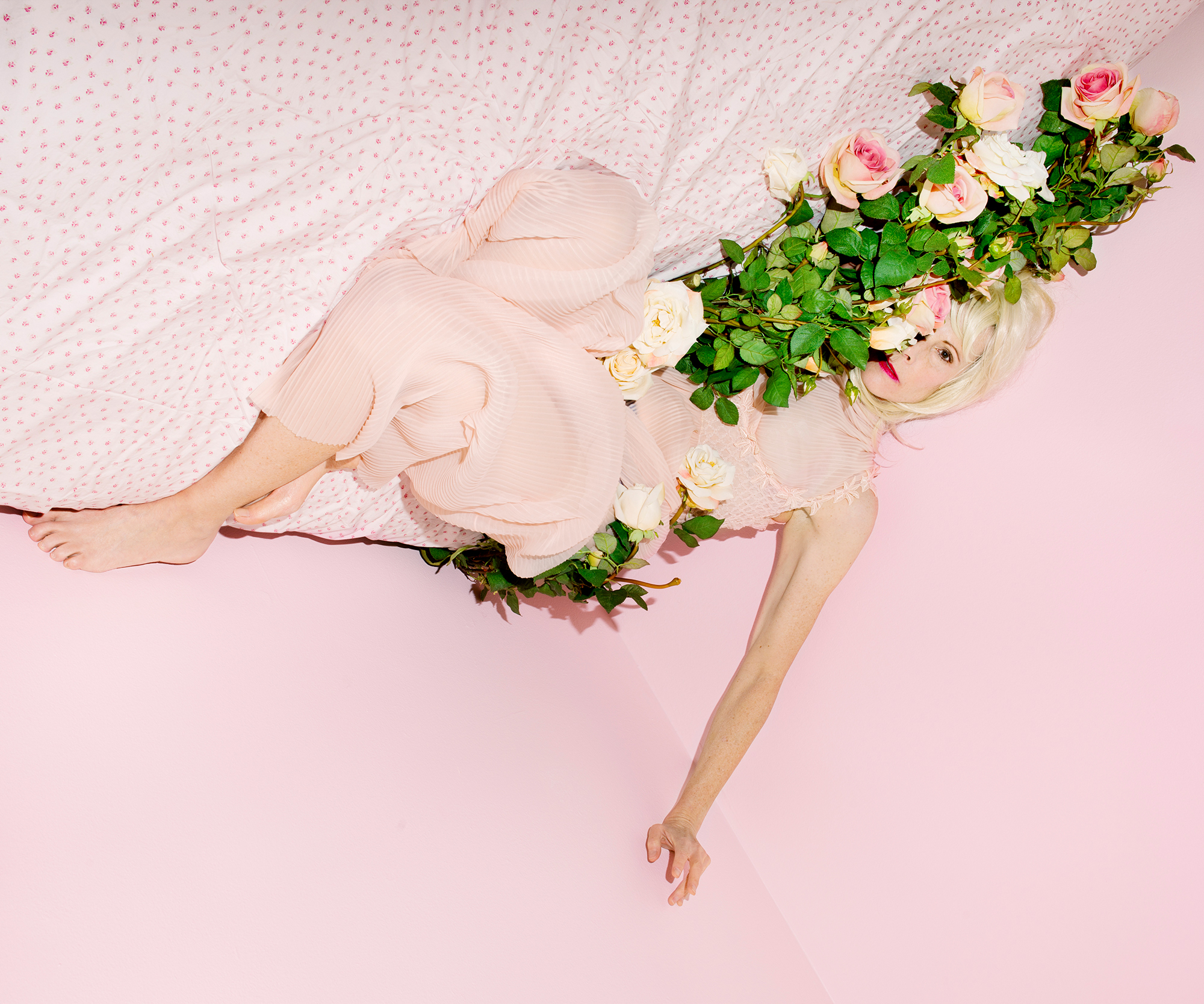 By exploring how female sexuality intersects with the aging process, Natalie isn't just recreating the performance of femininity, but turning it on its head. How often do 50-plus women writhing for the camera in lingerie? Especially when the photographer is her daughter? Most of us try to think of our parents as non-sexual beings, despite the obvious implausibility of such convictions. But Natalie is nonplussed about shoving candy down her mom's bra. "The act of making photographs with my mom and sister is playful and I want that to translate in the work," she says.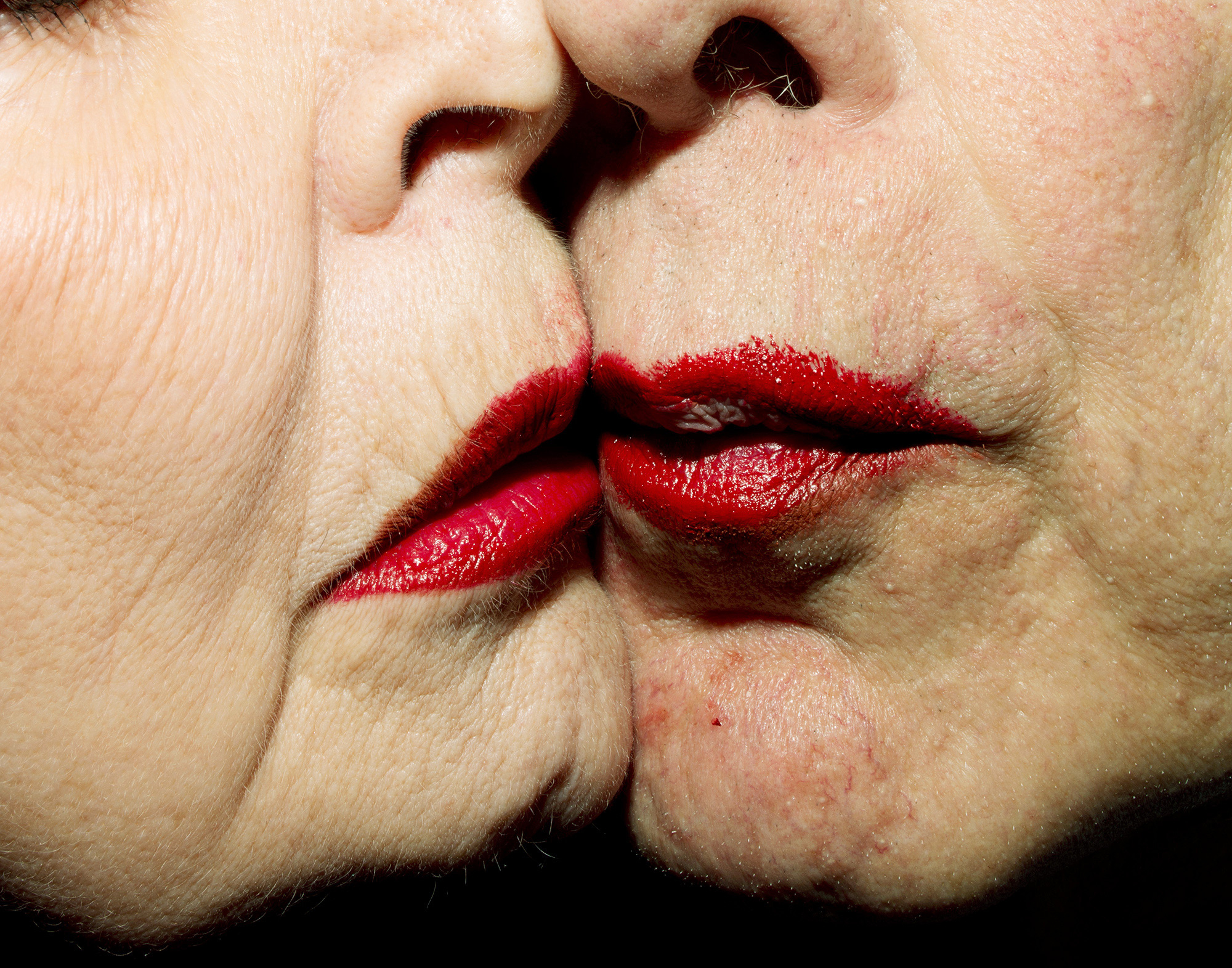 Women have always navigated a gap between how they see themselves and how they want to look. Natalie agrees that this gap has been widened by technology and social media — one of her images is an outstretched nude creating the illusion of a thigh gap — but it's not all negative. It also allows us to explore identity in interesting ways. "I am drawn to portraiture because of the complexities inherent in turning a person into an image," Natalie says. In the past few years this has changed dramatically. How do we perform for the camera differently now that we can look at ourselves through the lens and simultaneously click the shutter. It's fascinating!"
"Natural Deceptions" is on view at New York's Aperture Foundation until February 3, 2018. The book is published through Skylark Editions and is available to purchase here.