this pakistani-american artist is making classical art less white and male
Pakistani-American painter Hiba Schahbaz is injecting her Middle-Eastern culture into Western art.
Courtesy of artist
It is hard not to become entranced while viewing Pakistani-American artist Hiba Schahbaz's paintings. Emotive and striking, her work appeals to the visceral as well as the intellect. Pieces historically completed by men have been reimagined throughout her career – she has painted herself as Manet's Olympia, Giorgione's Sleeping Venus, and Jean Auguste Dominique Ingres's Grande Odalisque. By doing so, she not only injects a female gaze and feminine energy into her work, but also creates space and representation for those who have so often been left out of Western art. These creations, which are also made by incorporating unique objects — like black Pakistani tea and gold leaf — are both meticulously ornamented and vividly colorful. They typically depict women in the nude, a sentiment that is still not readily accepted in Hiba's native country of Pakistan.

Hiba, who moved from Pakistan to New York City almost seven years ago, is trained in the ancient Indo-Persian painting technique of miniature painting, an art form that tells stories through incredibly detailed scenes and vibrant colors. It is the same technique used by renowned Persian artists Reza Abbasi and Kamāl ud-Dīn Behzād, a long-established art form that is also known to have been dominated by males. Hiba's miniatures often contain distinctly detailed settings of women in various environments – in the studio, in the bath, and in nature. Her life-sized paintings of strong contemporary women reflect on heritage, identity, dreams, and mythologies. Each work contemplates what it means to be a woman and opens up the dialogue on intersectionality.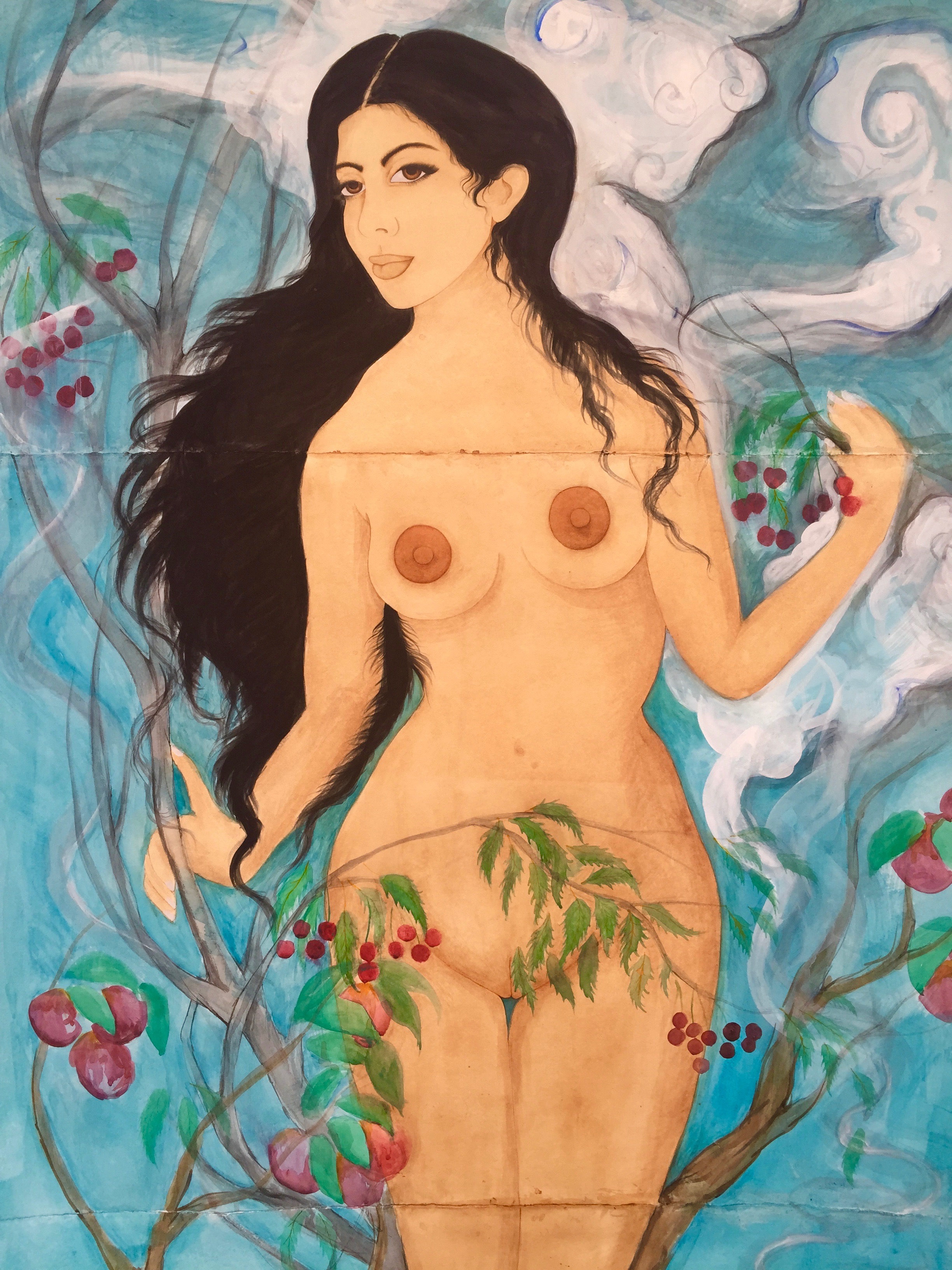 Her newest body of work, titled "The Garden", has recently premiered at NYC's SPRING/BREAK Art Show. In it, Hiba further examines the subjects of gender and culture by marrying traditional Persian technique to contemporary detailing. In pieces like Standing Self Portrait with a Rose (After Picasso), she prompts viewers to question the history of cultural appropriation, gender, and race. Who exactly does mythology belong to and who gets to become its subjects?
While her paintings can be viewed as political, Hiba's work is rooted in the personal. Through painting herself she has become both the observed and the observer, an existence that straddles two identities. By working with the female form she explores a narrative that breaks both cultural and political boundaries, addressing issues of personal freedom, destruction, sexuality, and censorship. Still in today's fractured world, Hiba's works act as both a celebration and a radical reclamation of a woman's time, body, and self.
Here, HIba talks to i-D about reimagining Western art and gleaning inspiration from Frida Kahlo and Georgia O'Keeffe.
You are classically trained in the traditional Indo-Persian technique of miniature painting, and have also incorporated captivating life-sized self-portraits into your practice. Can you tell us a little bit about the evolution of your work?
I trained as a miniaturist at the National College of Arts in Lahore, Pakistan. I love miniature painting. Having worked within the genre for most of my life, I feel very connected to it. The female form has always been a point of interest in my work. Soon after I moved to Brooklyn, I started focusing on self-portraiture. Over time, the scale of my paintings started expanding from miniature to human scale.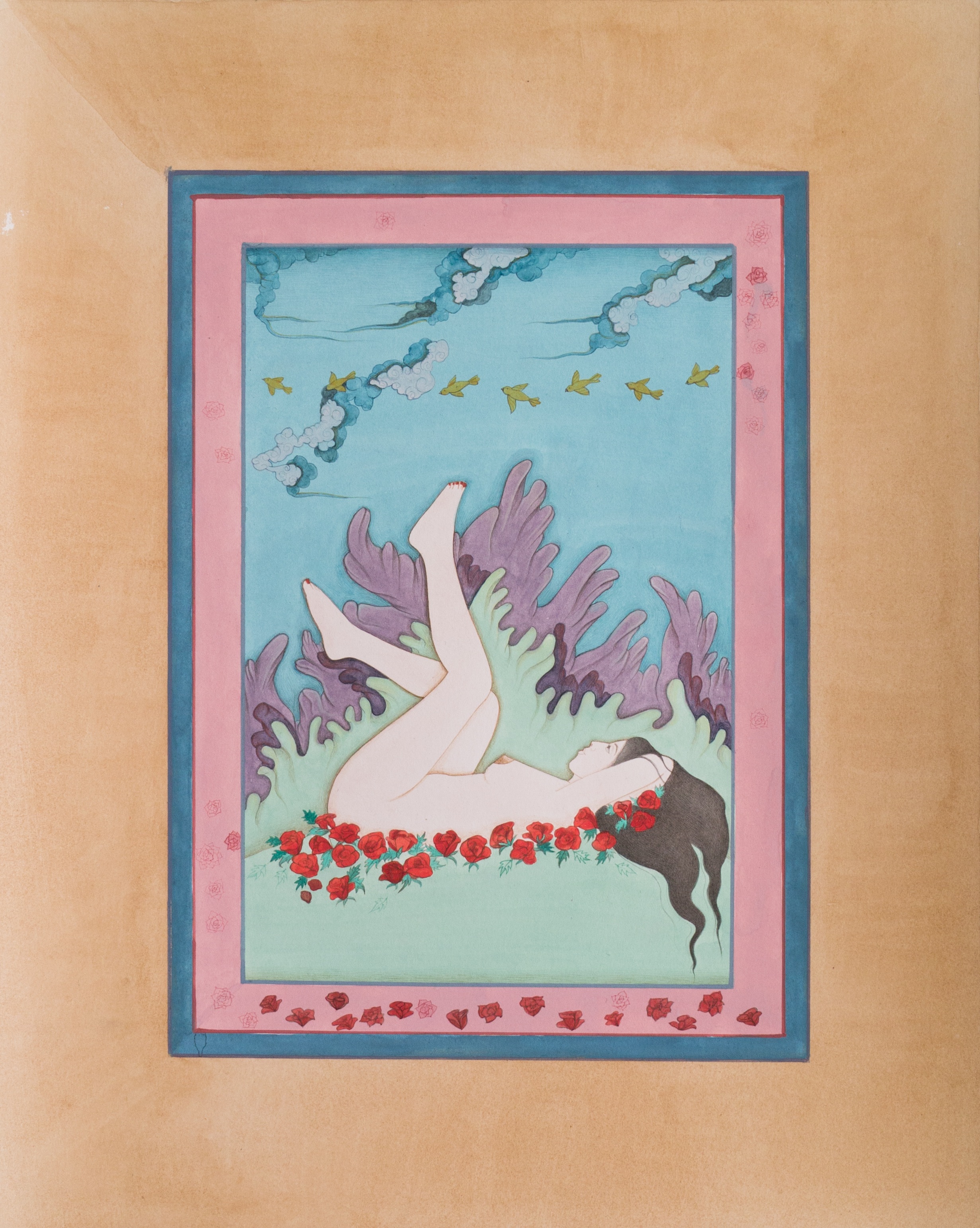 Pieces historically completed by male artists, such as Manet and Titian, have been reimagined through your paintings — embracing and accepting a female perspective. What inspired you to create this body of work?
When I moved to New York, I had very little knowledge and experience of Western art history. Since then I've had the opportunity to see and engage with masterpieces that I had previously only seen in books, and these paintings became my teachers. In miniature painting, copying the work of masters is a way of developing skills and techniques. So it was natural for me to replicate these works, but in my own style.
Who or what are some of your biggest influences?
My first influences were miniaturists such as the Iranian master Behzad, as well as the various court painters from the Mughal Empire. Since immigrating, I am surrounded by Western art and love looking at masterpieces by Ingres, Picasso, and Matisse. Recently, I have been studying pioneering women artists such as Frida Kahlo, Florine Stettheimer, Kiki Smith, Helen Frankenthaler, Georgia O'Keefe, and more.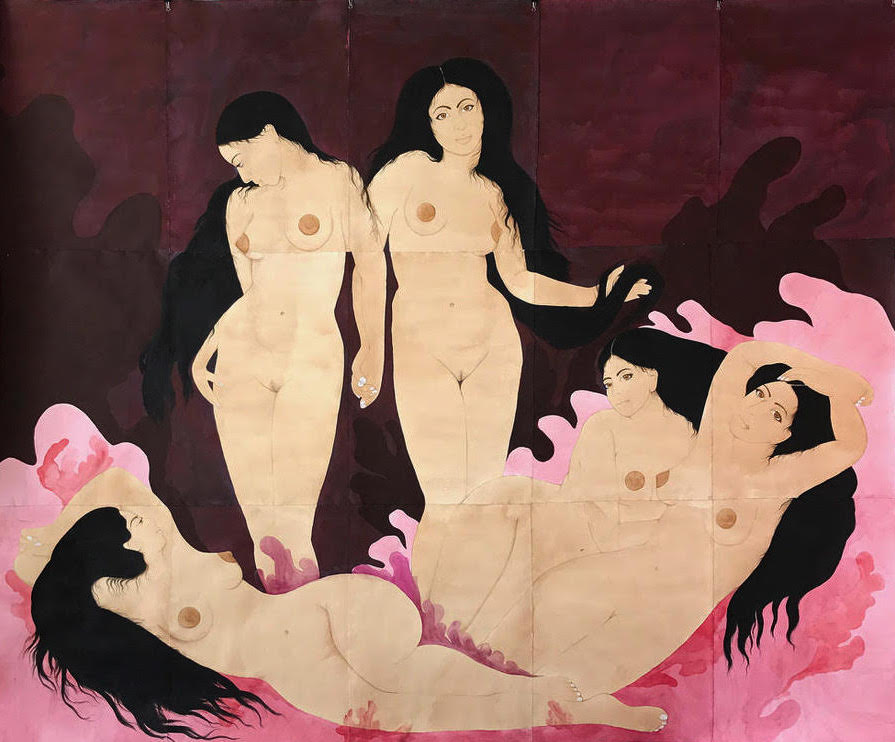 Can you tell us a bit about the work you are showing at SPRING/BREAK?
This year, I have been working on life-sized painted paper cutouts of female figures, fauna like deer and birds, and their surrounding environments. For SPRING/BREAK, I am trying to create an otherworldly space through an installation of these large cutouts. I've woven the figures, animals, and natural elements together to suggest an Eden-like world. The show is titled The Garden and has been curated by Field Projects, NY.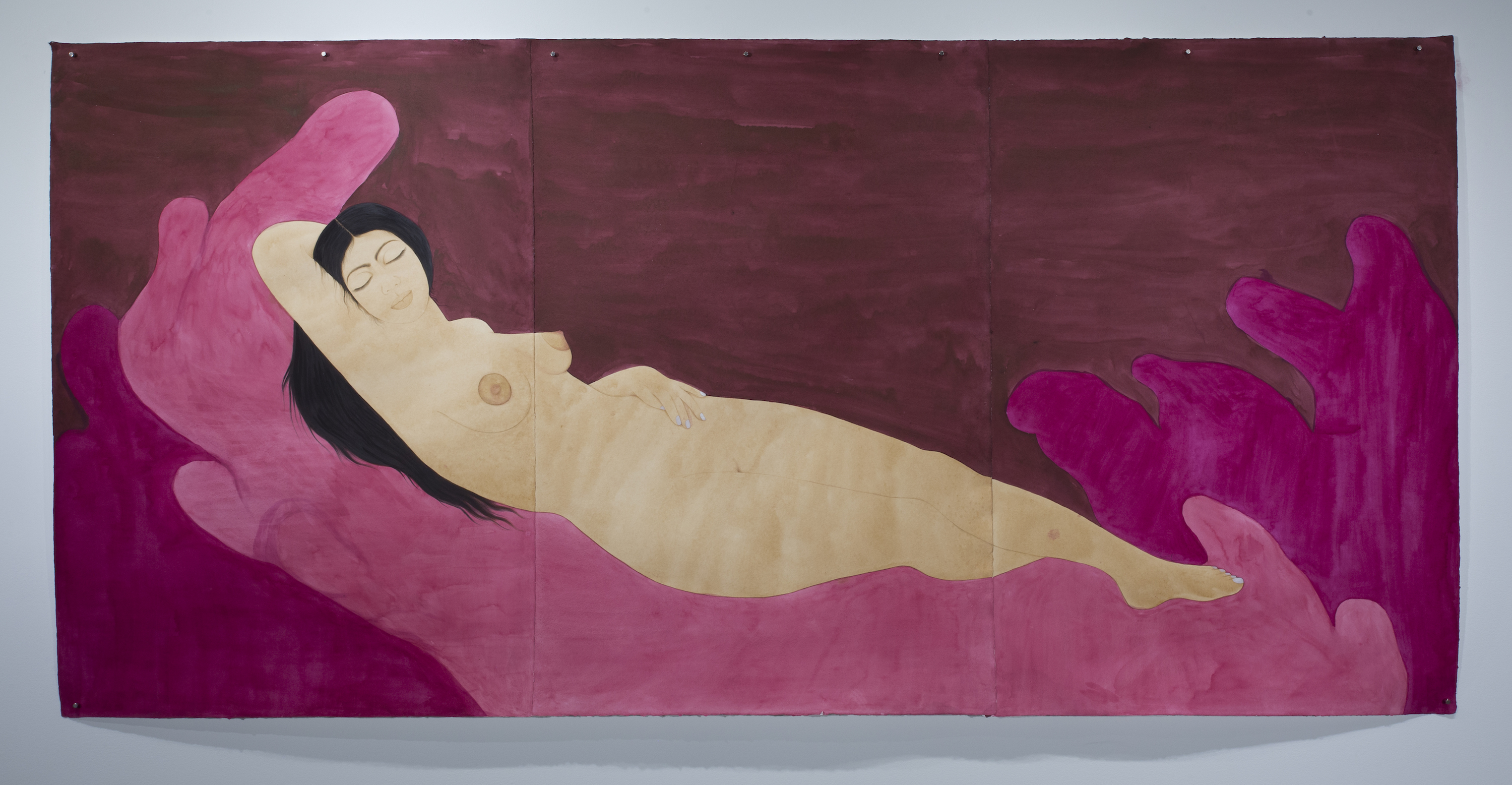 Tagged: