shamir embodies every meme ever in his new 90s kids video
Relive those Windows '95 glory days with the memes of today in the anti-popstar's millennial anthem.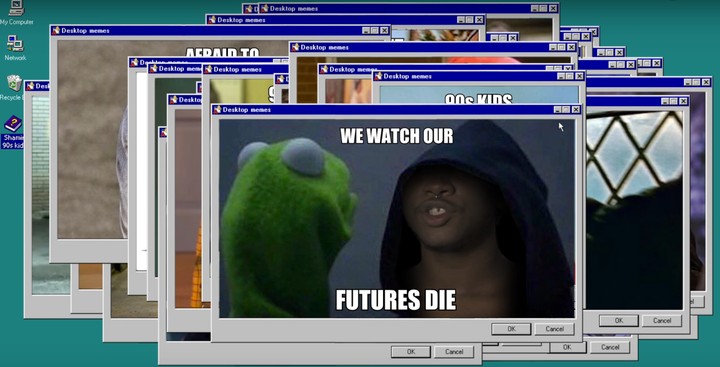 This article was originally published by i-D UK.
Singer, songwriter, and creator of the iconic Rookie podcast theme tune, 22-year-old Shamir just announced a new album. A follow up to 2015's Rachet, Revelations is due for release November 3, via Father/Daughter Records, and promises a departure from Shamir's former poppy sound and, instead, moving into a lo-fi, guitar-based realm of raw music for misfits that feel frustrated with just how cliché they are. So... all of us then?
Windows startup music descends into a commentary on the defining features of our generation, both perceived and actual; from paralyzing anxiety to vocal fry. As Shamir lists off the reasons our parents say we're dramatic, Shamir-ified versions of your favorite memes appear in open tabs. Look out for the angry Hey Arnold fist, evil Kermit, Kermit sipping tea, the hide your kids hide your wife man, cute seal, mad baby, salt bae, and many more.
The news comes after yesterday's announcement that the US artist will be contributing a track to Tegan and Sara's The CON X: Covers album alongside the likes of MUNA, Mykki Blanco, Bleachers, and Hayley Williams, in celebration of the 10th anniversary of cult LP The Con.
Shut down. It is now safe to switch off your computer.