Vianez, by Adrienne D. Williams.
empowering photos of skater girls of color
Adrienne D. Williams never saw skaters who looked like her. With "MS.RPRSNTD," she's bringing diversity to the L.A. skate scene.
Vianez, by Adrienne D. Williams.
Adrienne D. Williams's new exhibition is a response to white, male skate culture. But MS.RPRSNTD is bigger than women of color hitting the half pipe. Case in point: when I call the Los Angeles-based photographer to chat about the show, Adrienne issues a 15-minute rhapsody of praise about the black, Hispanic, Asian, and Middle Eastern girls she profiled, without even mentioning skateboarding once. Representation, after all, isn't about being seen by others. It's about how you see yourself in the world. (That's not to say these girls can't pop a backslide 360 ollie.)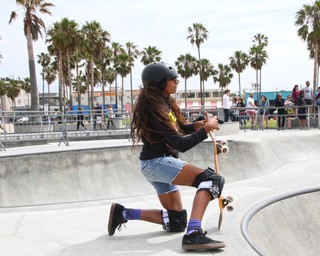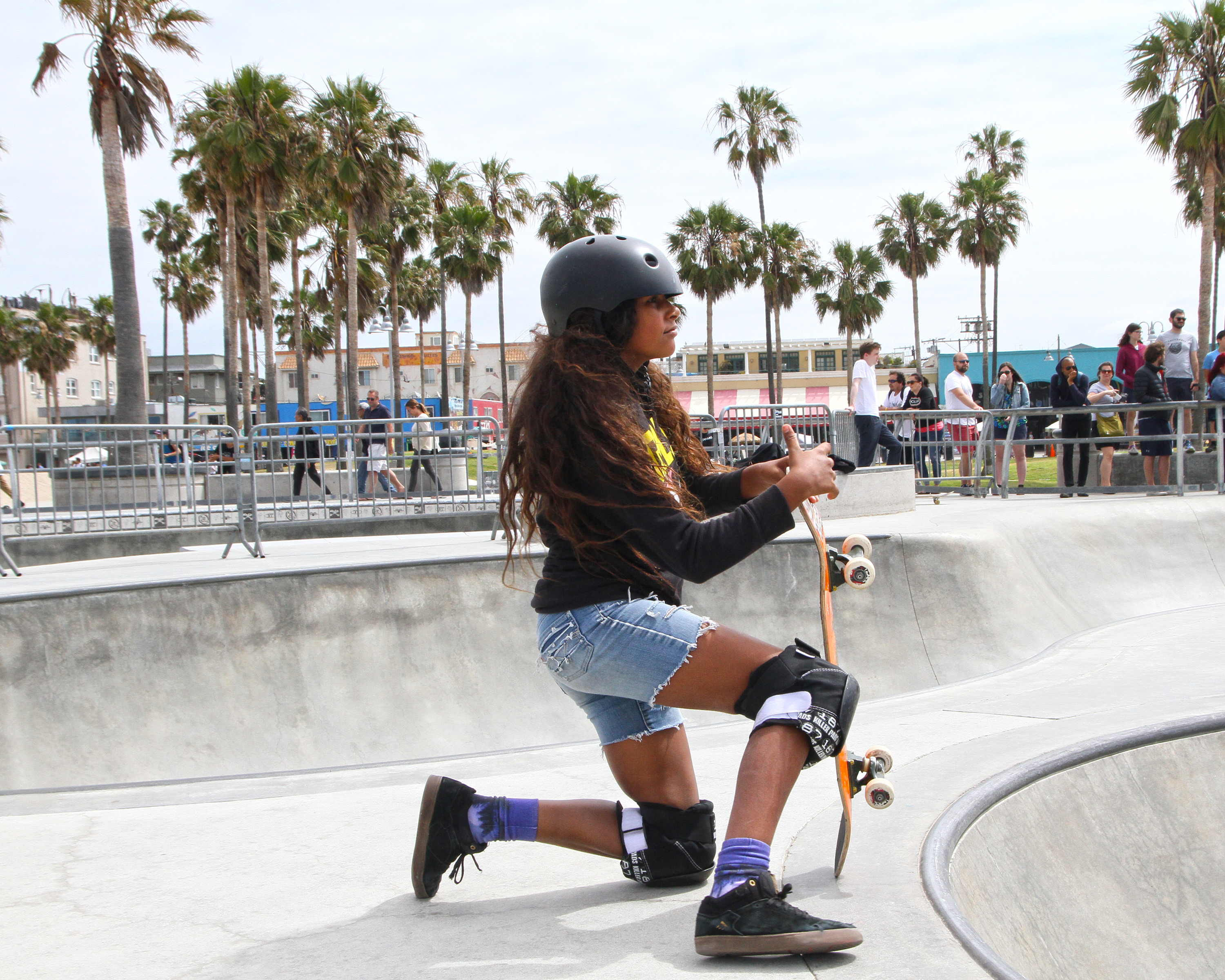 As a black teen girl growing up in the white suburbs of Metro Detroit, Adrienne didn't see herself at all in the images she consumed. "I always wanted to skate, but didn't know how to articulate why I felt out of place or unwelcome at the time," she says. "I took a step back, and instead participated in the culture by working in skate shops and photographing skaters." Through MS.RPRSNTD, she wants to inspire other young women to conquer that fear of not fitting in, and instead do whatever they want, "whether that's ride a skateboard, build a plane, be a Supreme Court Justice, or be a stay at home mom."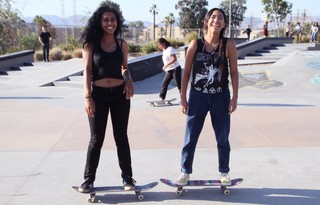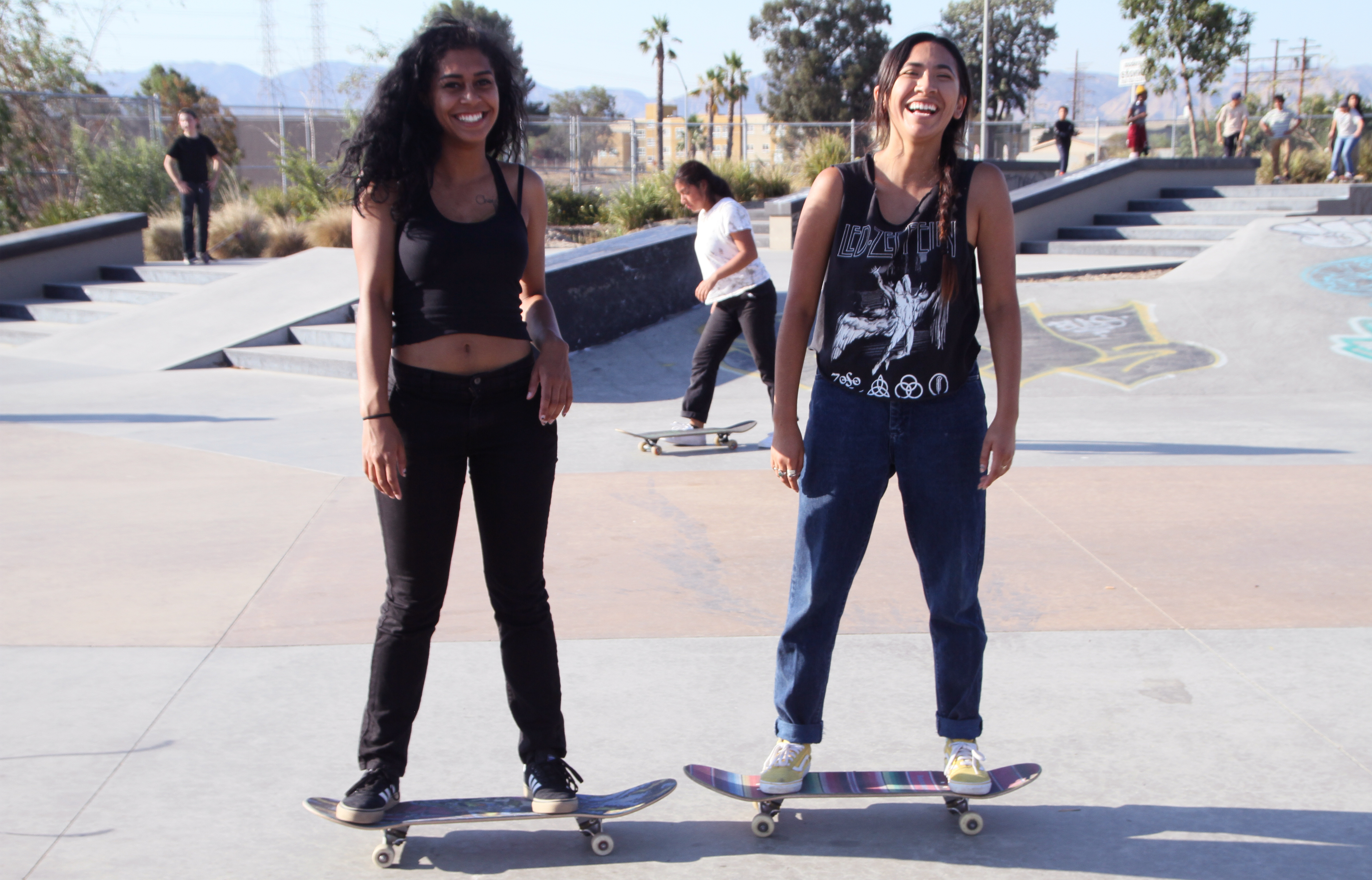 MS.RPRSNTD opens tonight with a four-day exhibition and a weekend of empowering events. On Saturday, Adrienne will host a panel conversation inspired, in part, by "our favorite mulatto tomboy bruja descendent from the Yoruba, Princess Nokia." The Destiny Frasqueri doctrine Adrienne wants to bring to life? "I want to influence my generation to not give a fuck about the male gaze and to care about making themselves happy. I want women to understand that "feminist" is not a bad word. I want them to be aware of the need for equality, empowerment, and self-love. I want it to be a topic without eye rolling and I want it to be a topic amongst the black and brown community without confusion. I want to bring radical feminism into the bedrooms of young girls so they can know what feminism is." Touché.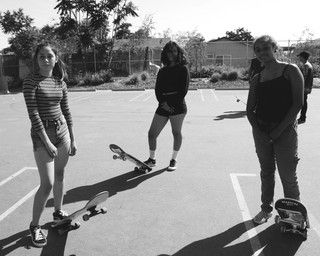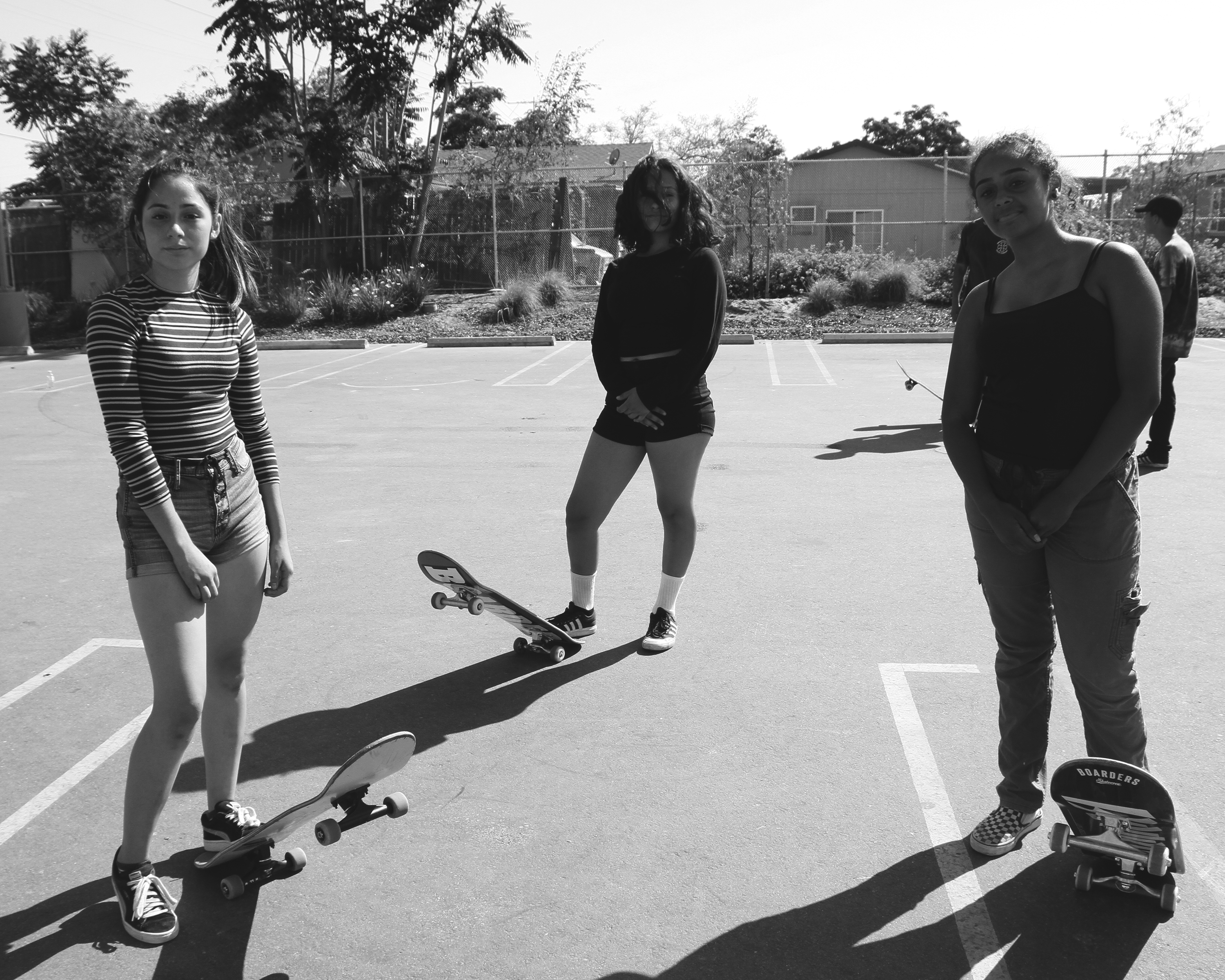 The panel will be prefaced by a skate workshop, powered by street tacos, and closed out with DJ sets from local legends Heather Rosé, Eartha Littt, Francesca Hardling, and Monalisa. Adrienne has also made skate decks and t-shirts featuring beautiful portraits of her badass skater girls. Because women shouldn't have to be hyper-sexualized to infiltrate the tangible elements of skate culture either.
"MS.RPRSNTD" takes place at Hollywood's Space 15 Twenty from September 8-10, 2017. A portion of proceeds from art and apparel sales will benefit Inner-City Arts, a non-profit organization dedicated to engaging young people in creative projects.