Shirt, trousers, and sneakers Louis Vuitton. Vest, belt, and glasses stylist's own.
mamoudou athie on 'patti cake$' and what representation means to him
Playing Grandmaster Flash in Baz Lurhman's 'The Get Down,' and Basterd, the Antichrist in 'Patti Cake$,' Mamoudou Athie is an actor who wants to create conversation on-screen and off.
Shirt, trousers, and sneakers Louis Vuitton. Vest, belt, and glasses stylist's own.
This article originally appeared in i-D's The Acting Up Issue, no. 349, Fall 2017.
"Hmmmm, 20? Maybe 24," Mamoudou Athie laughs, when asked about the amount of lines his character, Basterd, the Antichrist, utters in the coming-of-age movie Patti Cake$. He may have had few lines to learn but Mamoudou wasn't tempted to bump up the word count, choosing instead to express the Antichrist's inner workings through sheer onscreen presence. It helps that he's decked out with multiple piercings, dreads tumbling over his face, one vividly electric-blue eye, and a mesmeric rumble of a mumble. "I didn't want to lose the integrity of the character by adding more language," Mamoudou says from New York, where he's hanging out with some mates from drama school. "I met people like Basterd at high school and I was always more interested in what they were thinking than the few words they would ever utter. I liked the idea of a silent guy. That really drew me in."
Set in the grimy environs of working-class Bergen County, New Jersey, director Geremy Jasper's Patti Cake$ follows our unlikely hero, Patti (played by Danielle MacDonald) on her quixotic quest to become hip-hop's hottest new rhymer. Accompanied by best pal Jheri, cranky old Nana, and taciturn Basterd (who Patti meets in a graveyard) Patti Cake$ takes on poverty, body image, racial appropriation, failure, family, and friendship over the course of two heart-bursting, tear-jerking hours. "I'm over the whole anti-hero, everybody-dies-at-the-end, which I've been seeing a lot of," Mamoudou states.
He got his break portraying Grandmaster Flash in Baz Luhrmann's hip-hop opus The Get Down. "You see certain stories set in urban environments where people have the worst lives ever. Sometimes it's nice to just see kids hanging out, being kids, experimenting, making music — like in The Get Down. I like something that's openhearted and earnest in what it wants to do." Say, for instance, Patti Cake$? "Yeah! This is a film about somebody who defies the odds. That's one of the wonderful things about Danielle. There are a lot of things that go horribly wrong for Patti, yet Danielle is such a trooper in the way she portrays her. She plays to win and it's awesome to see. It's a beautiful, openhearted, underdog story and that's the sort of film that I respond to the most."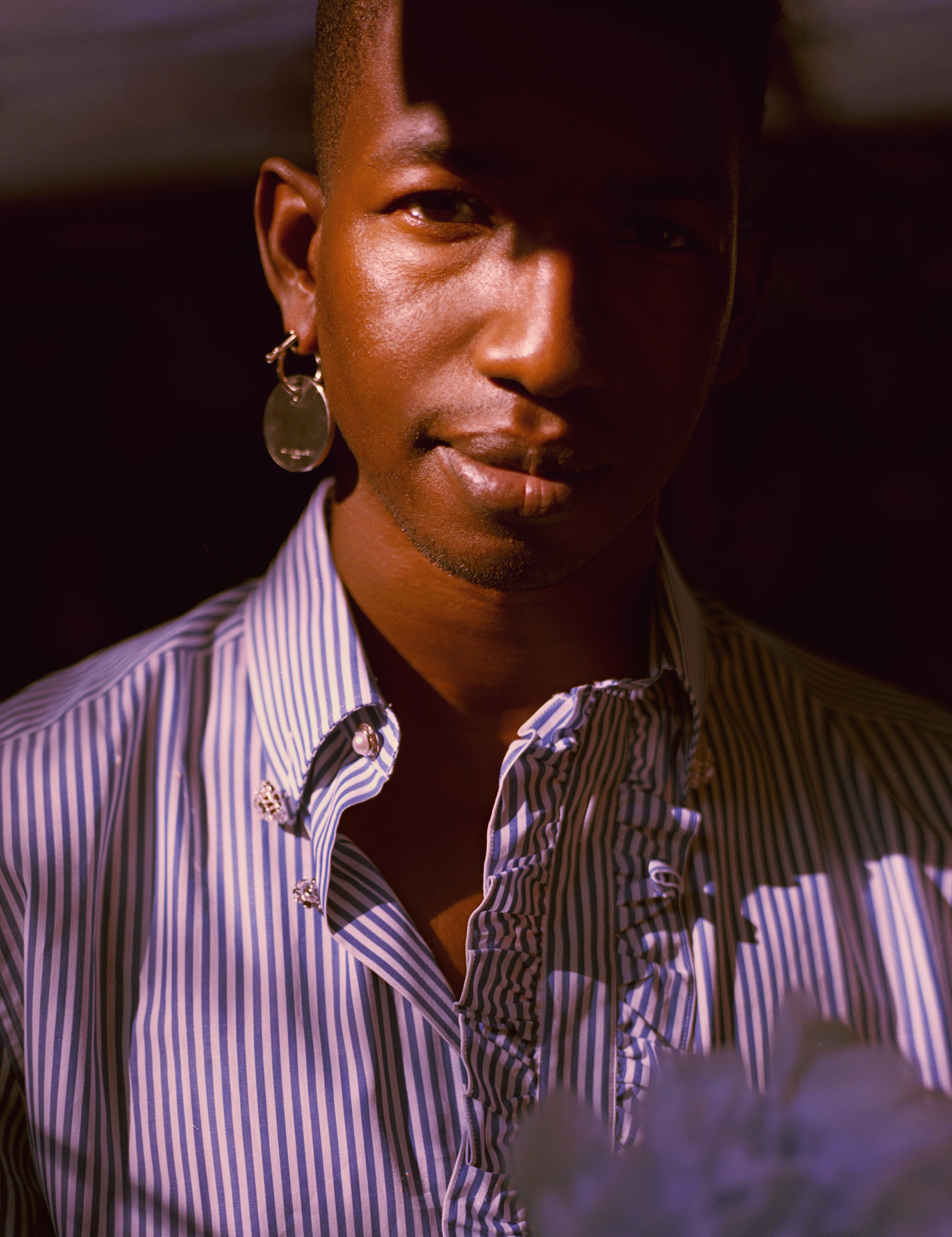 Despite being a relative newcomer, the 28-year-old is incredibly considered when it comes to choosing the characters he wants to play and the films he wants to act in. "With Basterd, I wasn't sure exactly how he might be portrayed. Representation is very important to me as a young black actor. I couldn't jump into it when I had reservations — but as soon as I sat down with Geremy, I saw exactly what he wanted to achieve and I was totally on board." What were these reservations? Basterd is far from the stereotype of the young black male found in most movies. "Oh no, I didn't find him stereotypical at all," he says immediately. "It was more the 'antichrist' thing that threw me. I grew up in a religious home, but in the end I thought it was worth it."
Mamoudou studied theater at Yale, where he discovered the power of only taking on roles that have something to say. "I learned very quickly that if I was doing something useful or something that I was engaged with, it made me a better actor. If it's not a story I want to tell, then life's too short. Otherwise, it's only about making money — and I would love to make a lot of money, absolutely," he laughs, "but I want to be in films that offer something to the world."
During his time at Yale, Mamoudou acted alongside Paul Giamatti in Hamlet, and upon graduating worked with the inimitable Diane Lane on The Mystery of Love And Sex at the Mitzi Newhouse Theater. He made his screen debut in 2015 with a tiny part in The Experimenter starring Peter Sarsgaard, but Netflix sealed his screen deal a year later in 2016, when he successfully auditioned to play Grandmaster Flash in Luhrmann's big budget hip-hop history The Get Down. "I think it's a shame because there's nothing else like it on TV, but I guess it cost a lot to make, so…" he says, mourning the show's cancellation. "Working with Baz was a joy. He has such an energy and I learnt such a huge amount from him and the team."
"Representation is very important to me as a young black actor. When you have a platform, as hopefully one does as an actor, then it's your responsibility to use it for something useful."
In addition to Patti Cake$, Mamoudou can be seen in techno thriller The Circle with Tom Hanks, Emma Watson, and John Boyega, as well as Underwater with Kristen Stewart and Unicorn Store with writer-director-actor Brie Larson. It's actors like Brie, Leonardo DiCaprio, and his grad school roommate Jabari Brisport whom Mamoudou admires most; not just for their chops but also for the way they use their platforms to tackle the issues that matter to them. "There's a certain activism that's required in today's world," Mamoudou insists, mentioning Brisport, who is currently running for city council in Brooklyn's District 35. "When you have a platform, as hopefully one does as an actor, then it's your responsibility to use it for something useful, be it the type of movies you make, or via your social media."
Born in Mauritania, Mamoudou moved to the US when he was six months old. He hints at having felt the implications of his west African birthplace in recent times; President Trump has made his feelings clear about many Arab countries, after all. "We could be talking for another two hours. But I do feel like there's a social responsibility as a citizen — or a resident in my case — living in America. There's a duty to be very, very vigilant not only in your life but also in the choices that you make in work. There are certain stories that need to be told." Considering his choices to date, particularly the delightful Patti Cake$, which manages to tackle deep issues with nuance and wit, you get the impression that we're seeing the tip of what is about to be an incredibly impressive career.
"That first film I did, The Experimenter, I literally have no lines in it. I had to walk down a hall, crying. That was my job. But the film itself is so important. I'm so glad that [director] Michael Almereyda made that movie because it talks about human behavior and conformity and free will. We need to talk more about the human condition; these are subjects we need to talk about. Man," he sighs with satisfaction, "I can do that kind of movie for the rest of my life. I don't need to do multi-million budget movies when I can do work like that."
Credits
---
Text Hattie Collins
Photography Zachary Chick
Styling Mark Jen Hsu
Grooming Amy Komorowski at Art Department using AXE. Photography assistance Jack Wolf.