teens use grindr in a much different way than adults, a study finds
You'll be surprised by the result.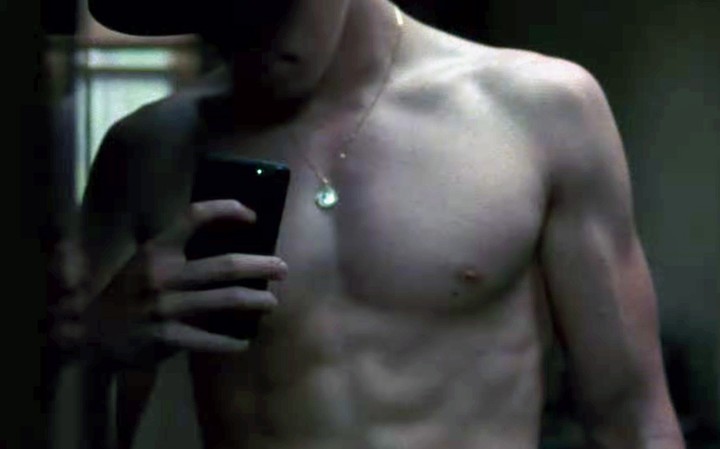 Image via Youtube
Anyone who's used Grindr knows that it can be a better way to make friends than lovers. Sometimes hookups become friendships, once the masc4masc posturing is over and you realize a conversation might be more successful than fumbling around in the dark. Now, happily, a new study has confirmed what we already knew to be true.
The Journal of Adolescent Health took a survey of 200 sexually active teenage boys from ages 14 to 17, and found that more than 50% of them said they used Grindr and other hookup apps for more than just sex. This is despite the apps being 18+, which as we know, has never stopped anyone from looking at porn.
The study's been seized upon as showing that Grindr and its ilk provide a sense of community for often closeted teens. "We found that teens in this study were super excited that somebody was paying attention with what was going on in their lives, and how these apps played a role in their sexual development and coming-out process," Dr. Kathryn Macapagal told the Chicago Tribune when asked about the survey. "I was surprised we didn't know this information when we started the study, but a lot of folks don't do research on people under the age of 18, especially on LGBT teens under the age of 18, for a variety of reasons."
While those polled reported greater risk of unprotected sex, they also had greater odds of getting tested for HIV and more engagement with sexual health services. "The sooner we understand the role these apps play in the lives of gay and bisexual teen guys, the sooner we will be able to tailor sex education and HIV prevention efforts for this population and help them live healthier lives" added Dr. Macapagal. Grindr, obviously, released a predictably lame statement that will do nothing either to stem the tide of sexually active teens using dating apps, or reassure adults who worry about them. "Grindr does not condone illegal or improper behavior and we are troubled that an underage person may have been using our app in violation of our terms of service. Grindr services are only available for adults. Grindr encourages anyone aware of any illegal or improper activity on the app to submit a report either within the app or via email."
The sooner we know more about adolescent sexuality, the more we can do to help at risk teens find the safe space they so obviously need and want.