watch troye and ariana party in a community center for their new video
The 'Dance to This' video really does make you want to dance to it.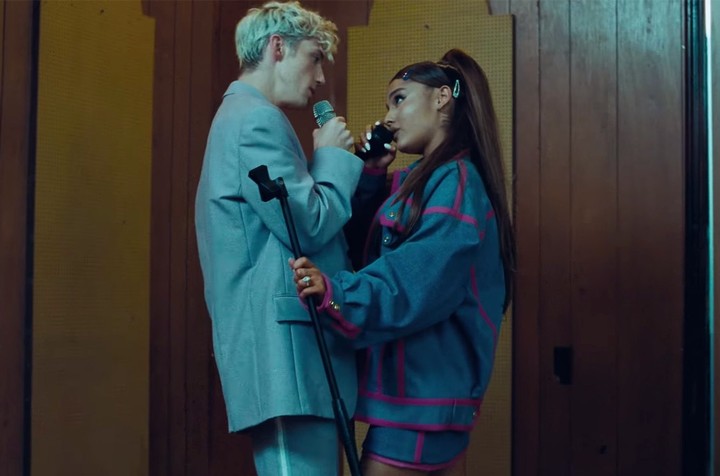 Image via YouTube
If it feels like we've been talking about Troye Sivan and Ariana Grande a lot lately, that's because we have. But it's hard not to since they're both at the top of their game right now. Even Charli XCX agrees with us. Anyway, today saw Troye and Ariana continue their domination of hearts, minds and pop music in general with the release of the video for their heavenly collaborative single Dance to This.
The video is directed Bardia Zeinali who previously worked with Troye on the delightfully colourful video for Bloom. In a tweet just before the video was released Troye highlighted some of the video's inspo, paying respect to iconic pop culture moments. Of course we're talking about High School Musical, Grease, Swedish duo The Knife and our lord and savior, Cher.

When Troye revealed the inspirations the stans snapped and started compiling side-by-side images of the references.

And here's The Knife's video for Pass This On, so you can compare and maybe fire off some tweets yourself:
This article originally appeared on i-D AU.