meet the avant-garde DJ who remixed the 'big little lies' soundtrack this fashion week
DJ Bebe is Vaquera's "sort-of" resident producer.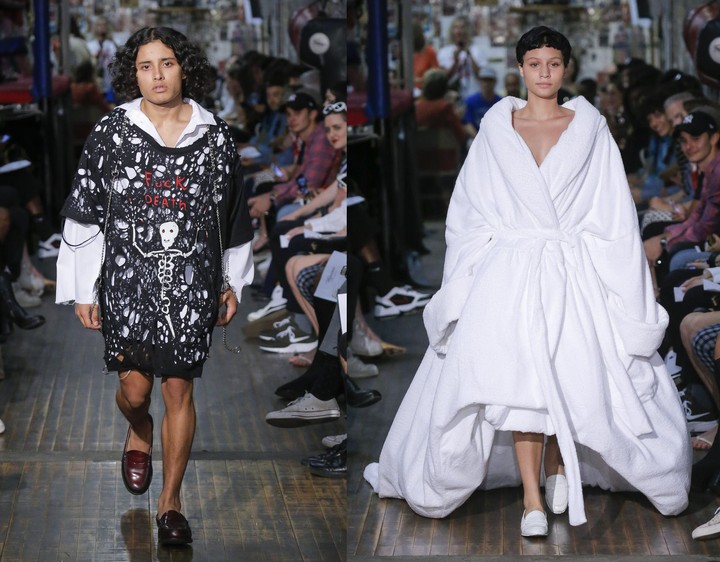 Vaquera spring/summer 18. Photography courtesy Black Frame.
This season, brands devoted a particular focus on providing cerebral, otherworldly music mixes.
At Eckhaus Latta, Moses Sumney gifted us with a live acoustic set, crooning Lauryn Hill's "Ex-Factor" in a divine falsetto. But perhaps ones of the strongest expressions of brand identity through sound was Vaquera's schizophrenic show mix, created by rising New York musician DJ Bebe.
DJ Bebe, whose real name is Alex Lopez, describes himself as "sort of" Vaquera's resident producer — representing the organic relationship he and the designers behind Vaquera have with each other. He stitched together disparate parts of pop culture for the mix, remixing the themes songs to Big Little Lies and OC and clips of dialogue from viral vids and films into thumping house music, groovy R&B, and blaring rap. The DJ is leaving his mark all over New York City. For a year now Bebe has been the resident DJ for the monthly party series Glam and has created mixes for emerging brand Weed Slut and a Pat McGrath campaign.
"I think it's a perfect time, for me, specifically, to be DJing right now," Bebe tells i-D. "I always try to bring you back to a house party you were at when you were 18, when you were just geting fucked up and having so much fun. It could be sexy, it could be slower, it could be R&B. It doesn't always have to be a crazy remix."
So how exactly does a young DJ become a resident producer for one of fashion's most electric new brands? DJ Bebe talks to i-D about the months of conceptualizing that goes into his fashion show mixes, what's it like to be a DJ in NYC right now, and his Big Little Lies fandom.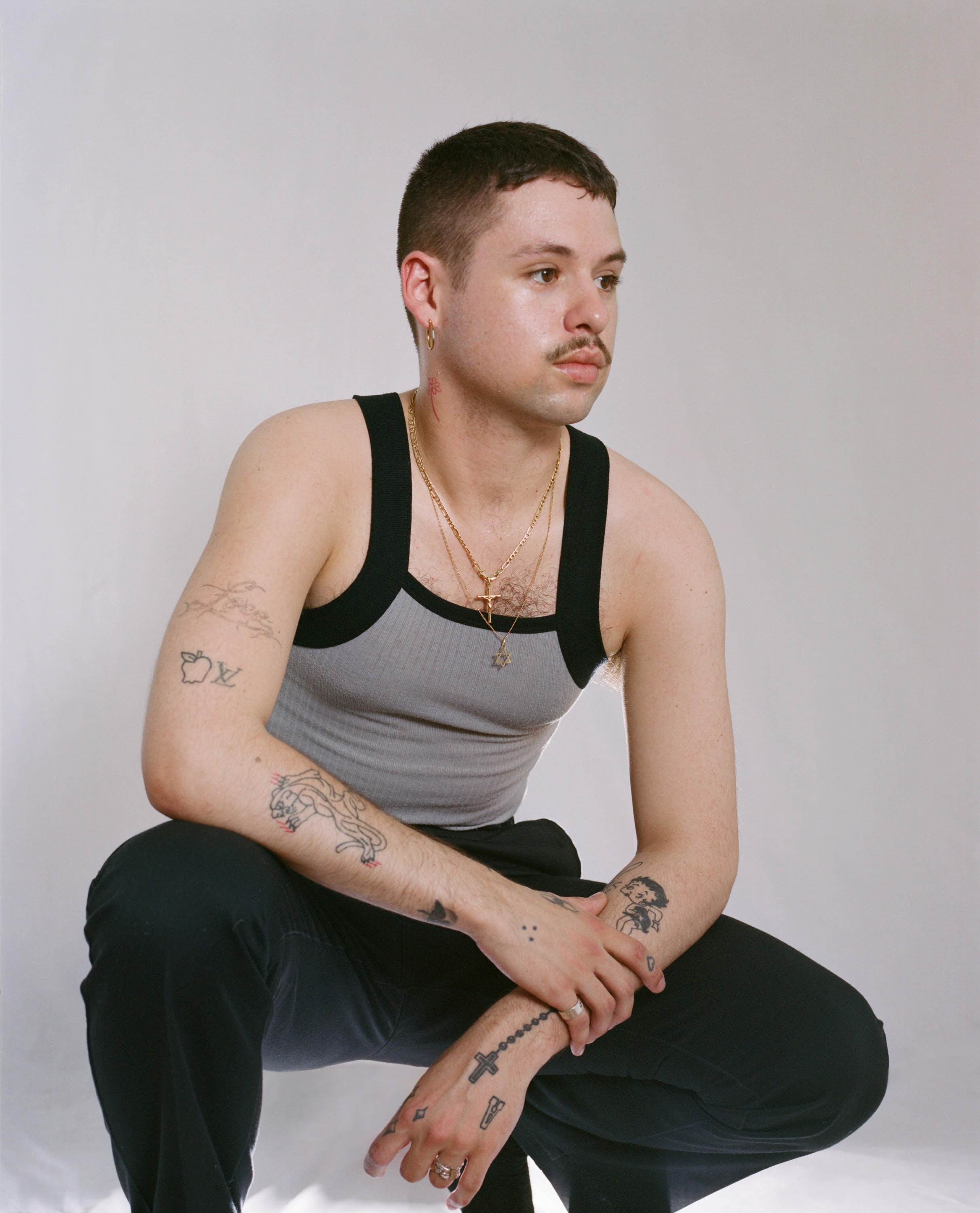 How did you first get into DJing?
I am Latino from Florida, and a lot of my influences are going to house parties around there. I moved to New York and I got into DJing after going out a lot and not hearing what I wanted to hear. So I started a party called Tortura and I just started learning DJing from friends. Community has been so important. Equipment, technical stuff — it has all been through everyone helping each other reach their goal. There's a lot of money and equipment involved with DJing and having access to that can be really difficult. I mean, living in New York is obviously important, but it all just happened so effortlessly and organically.
How did you fall into the fashion world as a DJ?
In the past I've worked for a little brand my friend does called Weed Slut. I was also working on the music for Pat McGrath's campaign that she just released with Vogue, so that was a really cool project that I finished right before New York Fashion Week. Now, I'm sort of like Vaquera's resident producer.
How did you and Vaquera first start collaborating?
My friends David, who is part of Vaquera, and Dese started doing this party called Glam a year ago. They had me guest DJ once and we all just kind of vibed so well and had the same vision for a club and where club music is at today. I became resident DJ of Glam and David was like "Do a show for Vaquera!" And I've done three since then.
What is your creative process when you create the soundtracks for Vaquera's runway shows?
I always go to the studio a couple of times and we sit down. Before we start I always look at what they made, we talk about moods — I listen to them. I don't touch a computer or anything until maybe a week before the show. It's like months and months of conceptualizing in my head, and writing a lot, and then I just hit them with my ideas. We talked about it for two months.
How did the theme song from Big Little Lies get into the Vaquera show mix?
I was thinking a lot about Vaquera and their ties to pop culture and all the references they throw in. It was very West Coast-themed this season and I was thinking a lot about rich women and punk, and it was a perfect blend to think about this drama that I just watched a month ago and everyone was obsessed with. I've been wanting to do something so badly with the theme song. We always kind of get together and the designers will send me a bunch of their favorite internet videos. It's super, super collaborative in sounds and sampling.
What's on your personal playlist right?
It's really fun because I work so much with music, but in my spare time I don't play any music. I don't listen to music for fun anymore. It's insane! When I listen it feels like preparation or work.
But I'm super into this rapper Asian Doll. Everyone should get into her because she'll probablyyyy be around the parties performing soon!
---
Image courtesy DJ Bebe