this publication hopes to end the stigma around men's mental health
'HIM + HIS' is an anthology of visual and written contributions exploring the strengths and weaknesses of men and mental health.
Illustration Nina Carter
As it nears its crowdfunder publishing target, the HIM + HIS project is committed to being much more than a mental health book. After her cousin passed away to traumatic events, and her twin brother was diagnosed with psychosis and clinical depression, the Paris-born, London-based model, writer, and presenter Helene Selam Kleih looked for comfort and found little so began to speak to strangers about the stigma around men and mental health.
While issues around men's mental health are finally being addressed by professionals and the media, many men are still reluctant to seek help and signs of distress are often left undiagnosed until it is too late. In the UK, only 15-19% of men seek help from their GP for anxiety or depressive tendencies and only 36% of referrals to IAPT are men. In 2015, 75% of all suicides in the UK were by men. Now, 84 men in the UK take their own lives every week. Looking beyond these shocking stats, Helene wanted to share the stories she had heard, and keen to continue much-needed conversations, she sent out a brief to her creative network asking for them to share their thoughts and experiences. Ten months later and submissions have snowballed, with contributions from NHS professionals to poets, lecturers to students. Working alongside London-based photographer and book designer Hugo Volrath, HIM + HIS will soon be ready to kickstart much-needed conversations.
To continue with the drive to secure the funding needed to publish the anthology by 10 October, World Mental Health Day, Helene talks us through the Him + His project and why this discussion is needed now more than ever.
"I want readers to hold HIM + HIS as a journal of hope, a platform to speak honestly, however dark. A means to continue a discussion in a meaningful albeit light-hearted way."
What would you say are the most common misconceptions about men and their mental health?
That physical and performative strength equals mental and spiritual stability. From a young age, men are taught to be strong and strength is demonstrated not through words, but actions. Even as I was answering these questions, I got into a conversation with a psychology student seated nearby; her reaction to HIM + HIS was this: "When a little boy trips, their mum will tell them, "Niin iskaa dig," meaning 'man up' in Somali, act like a man." The unfavorable language surrounding mental health in general is problematic and leads to a reluctance to speak out, let alone seek help. 'Sufferer', 'Problem' even 'Patient' all lead to a victimization of the person, and a detachment between a being and the agency they have over themselves. Regardless of the intersections of race, sexual orientation and class, upholding this ideology of strength is the greatest downfall of masculinity, the greatest silencer. This quote by bell hooks in All About Love sums it up for me: "From the moment little boys are taught they should not cry or express hurt, feelings of loneliness, or pain, that they must be tough, they are learning how to mask true feelings. In worst-case scenarios they are learning how to not feel anything ever."
And the biggest truths that need to be shouted aloud?
Men do cry but this isn't the saving grace for addressing the stigma around men and mental health. Crying is a performative act, that women struggle to do as well -- it's not an indication of pain, fear, loneliness or indifference. Pain is the killer when it is silent. Pain should be addressed in the way the person wants -- it manifests in so many different actions and thoughts. The generalization within the categorization of mental health and illnesses by the healthcare system and society is absurd -- our personalities and identities are so multifaceted, how could one overarching dialogue or treatment ever cater for all? As a contributor expressed to me: "We (men) struggle to have a voice when it comes to this subject until it's too late and we suffer in silence. In many cases, it's vital that we have the assistance and camaraderie with women in order to promote healing and growth."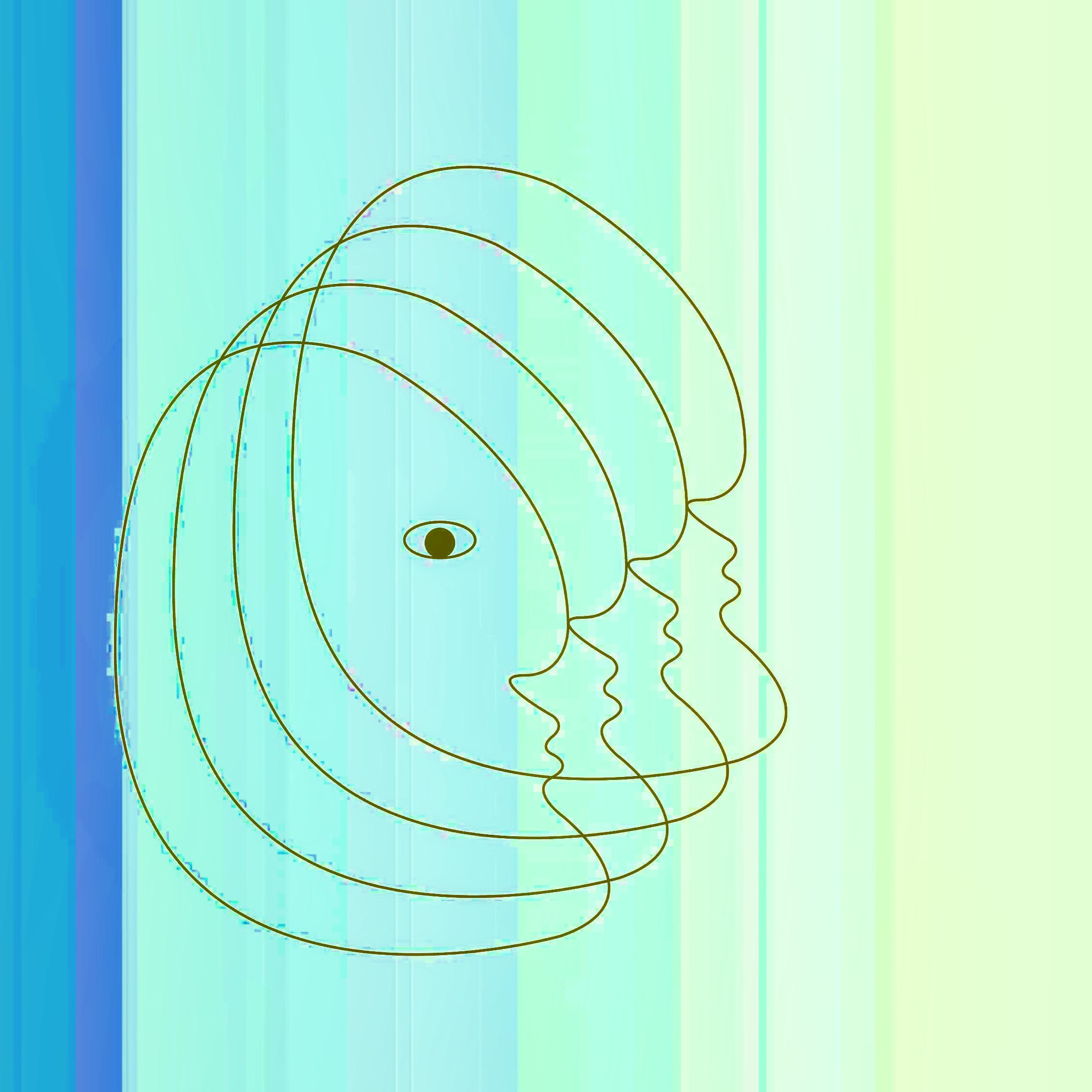 Now, I appreciate that this is might be difficult to summarise but could you talk us through the catalyst for launching and compiling HIM + HIS ?
Last July, after just finishing exams, a close family member, my cousin, passed away due to traumatic events. It's something that is still not spoken about in our family and the wider community, and why even while publishing HIM + HIS, I'm reluctant to mention in detail. This person was my role model, a charismatic and loving human that no one ever believed carried such a burden of mental illness. They were quick to encourage me, to fill me with light when myself and my twin brother were at our lowest. Their act was incomprehensible to me, and speaking about it was even more bizarre.
We had volunteered at the CRISIS homeless shelter on Christmas Day in 2016, where I met one of the HIM + HIS contributors named David. At the time he was homeless and quite seriously ill, but even in a lot of his incoherence, he gave me hope for my brother, and spoke of his own future with such joy. I kept in contact with him, meeting up regularly, and I found that I could speak about my brother to him because he related to his experience. I then started speaking to strangers about the stigma around men and mental health, and more so the reasons behind the sectioning of so many young men who otherwise had promising lives ahead of them. The majority of young men responded, saying that it was actually the everyday constraints of society that infringed on their mental health. It was the normative expectations of sexuality, of masculinity and the fear of not fulfilling the 'role' of the man that pushed their already fragile minds to mental illness.
My brother's situation -- he was diagnosed with psychosis and clinical depression -- is always something that I have tried to work closely with, but not the sole factor. It was the suffering of the families who visited alongside mine in any spare moment they had, it was the ordeals I had heard close friends experience when going through therapists who were clinical and cold, and sanitised their experiences, that prompted me to write and send out the brief on a whim one evening in October 2017.
How did you go about collecting submissions?
I've used my own writing and creative networks -- friends like Wilson Oryema, Akinola Davies, James Massiah, Theo White, Phoebe Collings-James and Oliver Bizhan, Stephen Tayo, Donald Gjoka, Neïla Czermak, Theo White, Iggy LDN. I've trawled through Reddit and Quora streams too, attended events on Mental Health Awareness. I've stalked artists and poets on Instagram, emailed authors of books I've obsessed about (and then spent hours on the phone with them), for example the artist Alexa Wright who created this brilliant book on psychosis. At the same time I've worked alongside platforms such as Brainstorm Project's I'm Fine exhibition and (In)Space -- who have an exhibition on 23 August -- and it's been fulfilling to see young people my age who have already taken the initiative. My best friend, Nina Carter, is the illustrator of the logo, and some submissions came from fellow illustrators at Kingston like Joey Yu.
Has the reaction to the brief surprised you?
All contributions have been welcome; whether you're a man yourself and have suffered from mental health issues and mental illness, or you're the family or friend, like myself, who have watched their loved ones eaten alive by their minds. I'm continually completely overwhelmed by how willing the contributors are in parting with their time, their energy and their privacy. There are a complete variety of contributors, from professionals working for the NHS, lecturers at universities, journalists, students who have started their own platforms like Tarakī |, existing mental health charities such as CoolTan Arts, mothers, cousins, sisters, fathers, brothers, the unemployed, self-employed, and those who are currently in and out of institutions themselves.
Ultimately, what would you like readers to take away from HIM + HIS?
I want readers to hold HIM + HIS as a journal of hope. A platform to speak honestly, however dark. A means to continue a discussion in a meaningful, albeit lighthearted, way. This is their story, and my transferred pain. For all of us, our mental states are forever changing and it is this sporadic uncertainty that is sometimes the most overwhelming -– the extremity of being never certain of the next high or low. It is the silence around these issues that breeds pain, and working under a façade in everyday dealings is exhausting. That's not to say that the book will be a cure, but I hope for it to be a relief, while things may not get better, I hope they are manageable and accepted.
How would you like to see HIM + HIS grow?
Hopefully, HIM + HIS can evolve into an online forum, a platform that holds talks, discussions and focus groups, maybe another book.
Support Him + His and help it reach its target by donating here.
---
read more
This article originally appeared on i-D UK.