you can finally follow frank ocean on instagram
Frank's once private account is now open to the world.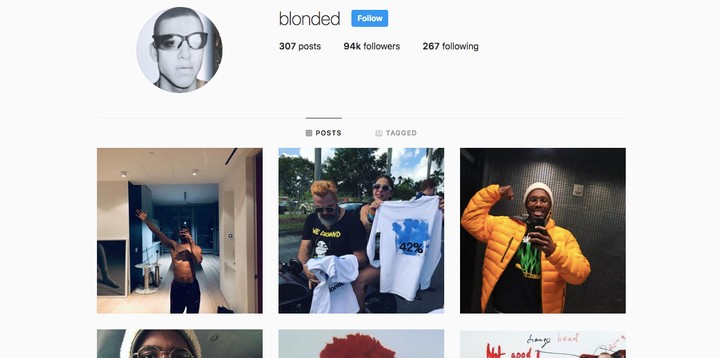 via Instagram
Today is the day that the world changed for Frank Ocean fans: the notoriously private musician has made his Instagram account public. Fans had been speculating for some time that @blonded account was Frank's after his mum followed it, but nobody knew for sure. Today that uncertainty ended as Frank made the account public and celebrated with a post of him shirtless and waving that was captioned "welcome".
Until now the only way to keep up with Frank online was to follow his Tumblr account where he would make sporadic posts about projects and sometimes give a slight glimpse into his life. The addition of a public Instagram now changes everything. It features over three hundred posts that date back to May 2017, giving us plenty of opportunity to deep dive into what we've been missing out on. Posts on the account range from behind-the-scenes videos of Frank making music, snaps from his 30th birthday voguing ball, his i-D cover story, cameos from friends like SZA and a lot hair color changes.
Fans have already began flocking to the account and smashing the follow button as quickly as possible. The comment section on each post is already flooded with affection and adoration from fans who are excited to be let into Frank's world. And we're right there with them.
This article originally appeared on i-D AU.
Tagged: