photos of 70s nyc legends on their wildest nights out
Frequenting Max's Kansas City and the Chelsea Hotel, Anton Perich captured celebrities and underground icons including Patti Smith, Salvador Dali, and Cyrinda Foxe.
Anton Perich
"The back room was the church of the pink neon cross," explains photographer Anton Perich of the storied back room at Max's Kansas City, and it was in this room of the legendary nightclub that a baptism of the creative underground transpired for those lucky enough to be anointed into history. It was 1970, an era ripe with artists, musicians, photographs, writers, and designers – from Andy Warhol to Salvador Dali and Patti Smith, Perich's lens immortalized a spectrum of moments and personalities from Max's Kansas City to Studio 54 and the Chelsea Hotel.
Having been a part of the avant-garde Lettrist group in France led by Isou and Maurice Lemaitre, and lured by New York's film and arts movements, Perich moved to Manhattan after Paris' revolution of '68. "But I took a cobblestone in my pocket as a reminder of the barricades, of revolution, of any revolution," he shares, and it was this free-wheeling sense of rebellion and creativity that he injected into the city's artistic landscape. He joined Max's staff as a busboy, gaining access to the celebrity, glamour, punk grit, and underground ethos. Perich also premiered the first underground cable TV show Anton Perich Presents in '73, which regularly censored for provocative and outrageous content like Apollonia van Ravenstein dancing topless and Jerry Hall sleeping in a closet. A filmmaker, photographer, and video artist, Perich also designed and electric painting machine in '77, launched NIGHT magazine where he showcased the nightlife of Studio 54, and regularly contributed images to Warhol's Interview Magazine.
"Revisiting the captured moments brings peace to my wonderings. Brings tremendous respect and adoration, and veneration," Perich shares of his photos. Through his work, Perich immortalized the hearts of artists and legendary spirits, celebrating every person he photographed. He recently spoke with i-D about his work, and shares a few classic photographs along with others that have rarely been seen.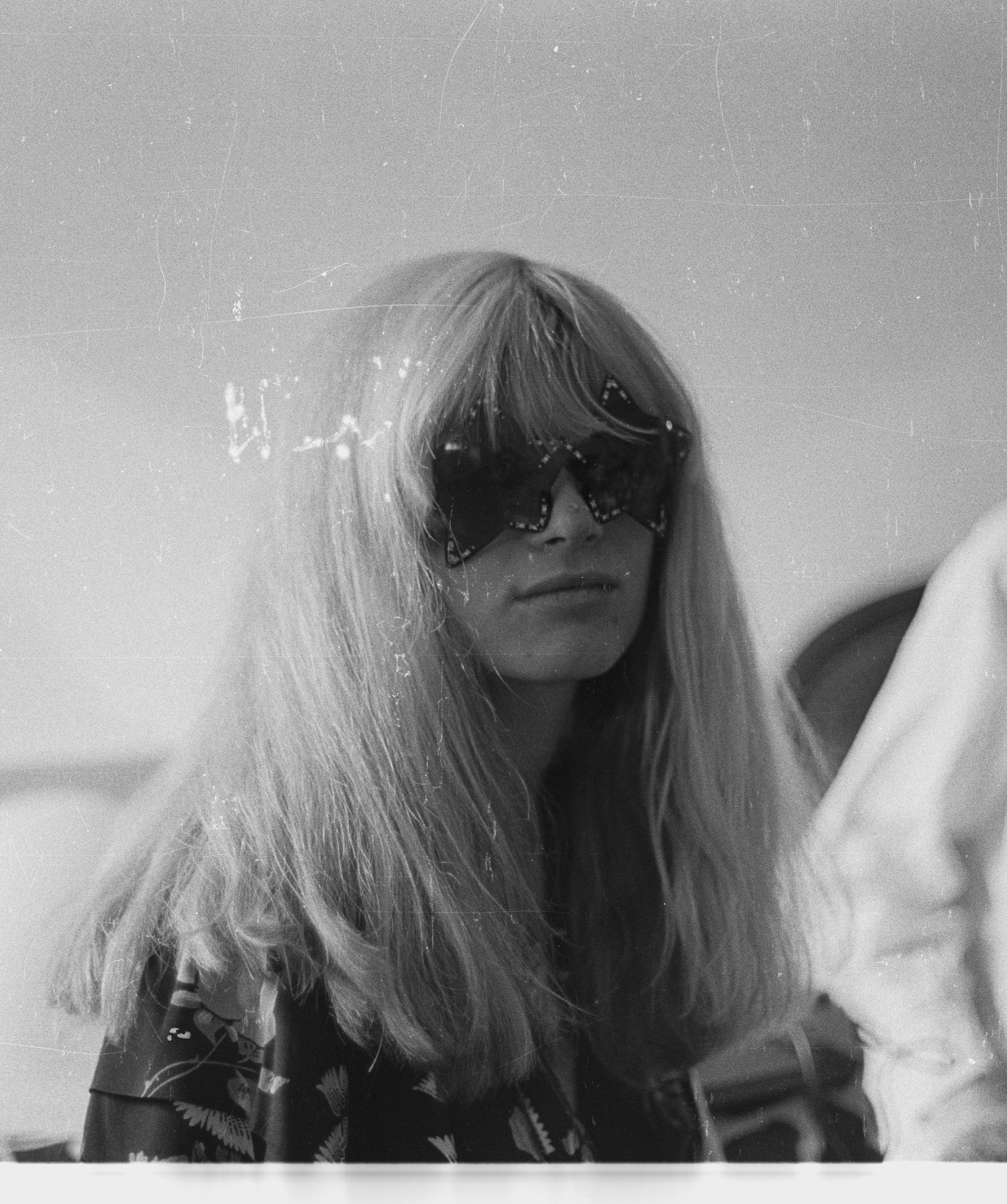 You once mentioned that when a celebrity went to Max's they were referred to as "tourists" by the regulars.
Yes, Max's was composed of "regulars" and "tourists." The great John Chamberlain was there every night, sitting at the bar, or traveling to the back room. Not everyone could make it. Not everyone was equal in the gaze of Candy Darling's eyes. There was a lot of friendly fire. People would leave intimidated. I saw some celebrities walking backwards towards the door. Their fame not good enough for Max's. Jagger was a perfect tourist. His wife wasn't. She was a perfect regular. You could tell by how they dressed. She was punk and he was Sinatra.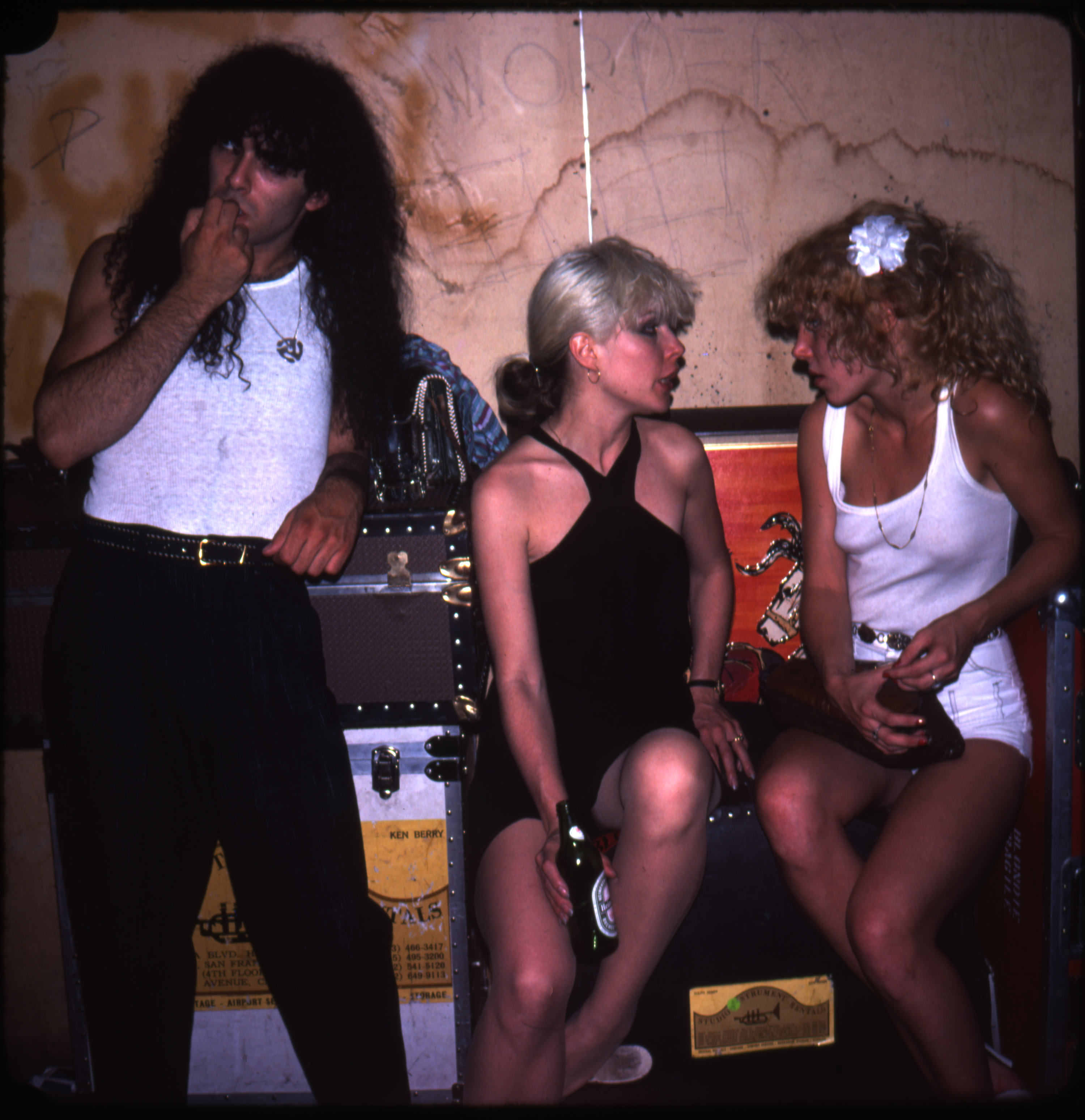 What brought you to New York?
I was born in Yugoslavia, a totally non-existing country. You cannot find it on the map. Gone like the Roman Empire. I lived through the French revolution of 1968, slept at the Odeon a few nights, walked through the barricades of burning Paris. It was the end of the spectacle. After the revolution Paris became monotone. One wonderful day the miraculous winds took me to New York.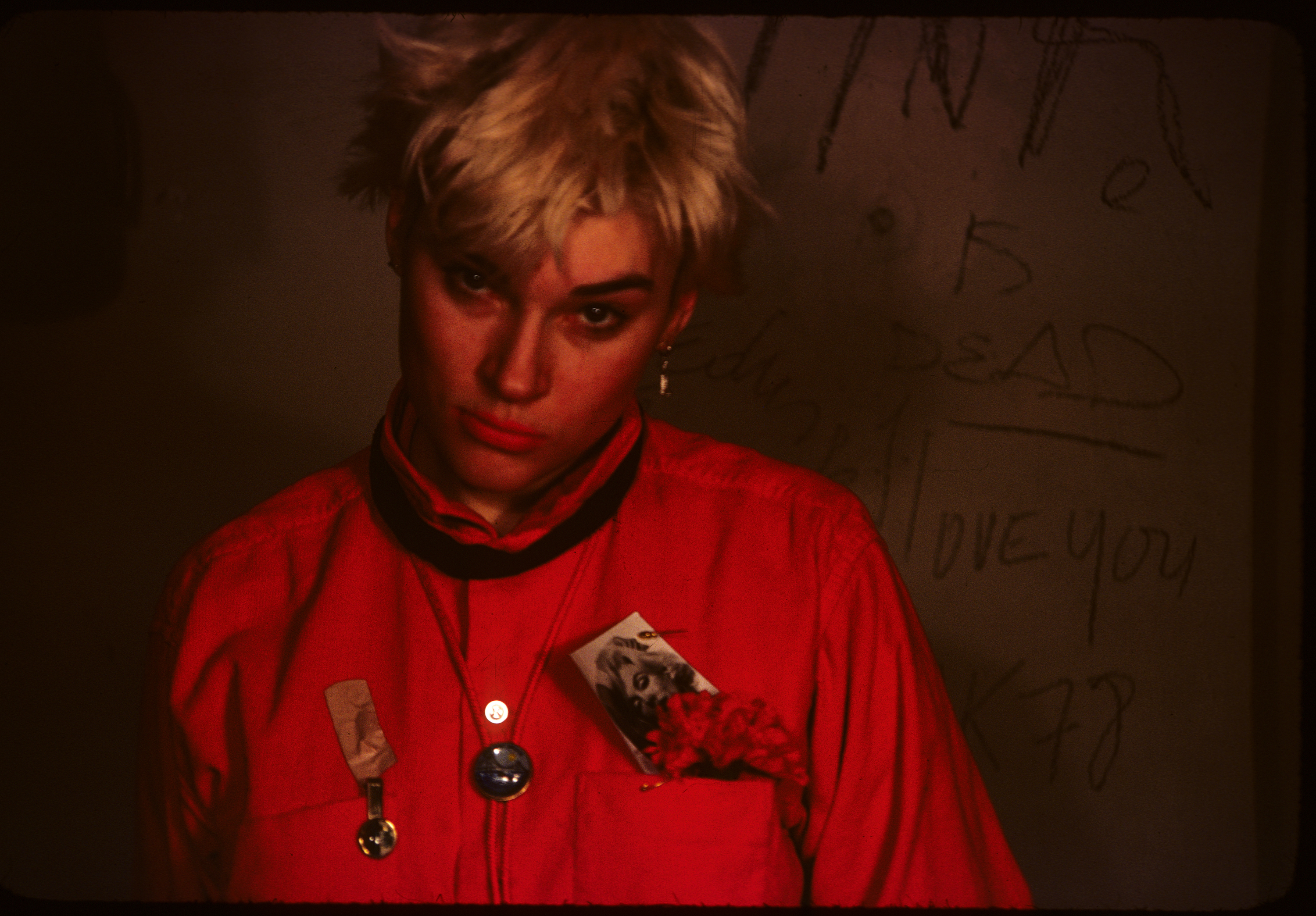 How did you get started as a photographer?
Not as a war reporter in Paris. I took only 36 pictures of a girl in Paris, only one roll of ancient film. But perhaps they are my best pictures ever. I was totally oblivious to the battles raging in the streets. I was a radical Lettriste, a member of the art movement created by Isidore Isou. Isou would say, "There is joy in the revolution." In New York I really wanted to be the Rimbaud of photography. There was madness that took me to that instrument. I bought a camera in my first few days in New York. Photography can embrace single-handedly the whole universe. I experienced it and like the poet, never came back from my journey. Somehow I made it work. I found it in the eye contact. Most of my photography is based on eye contact.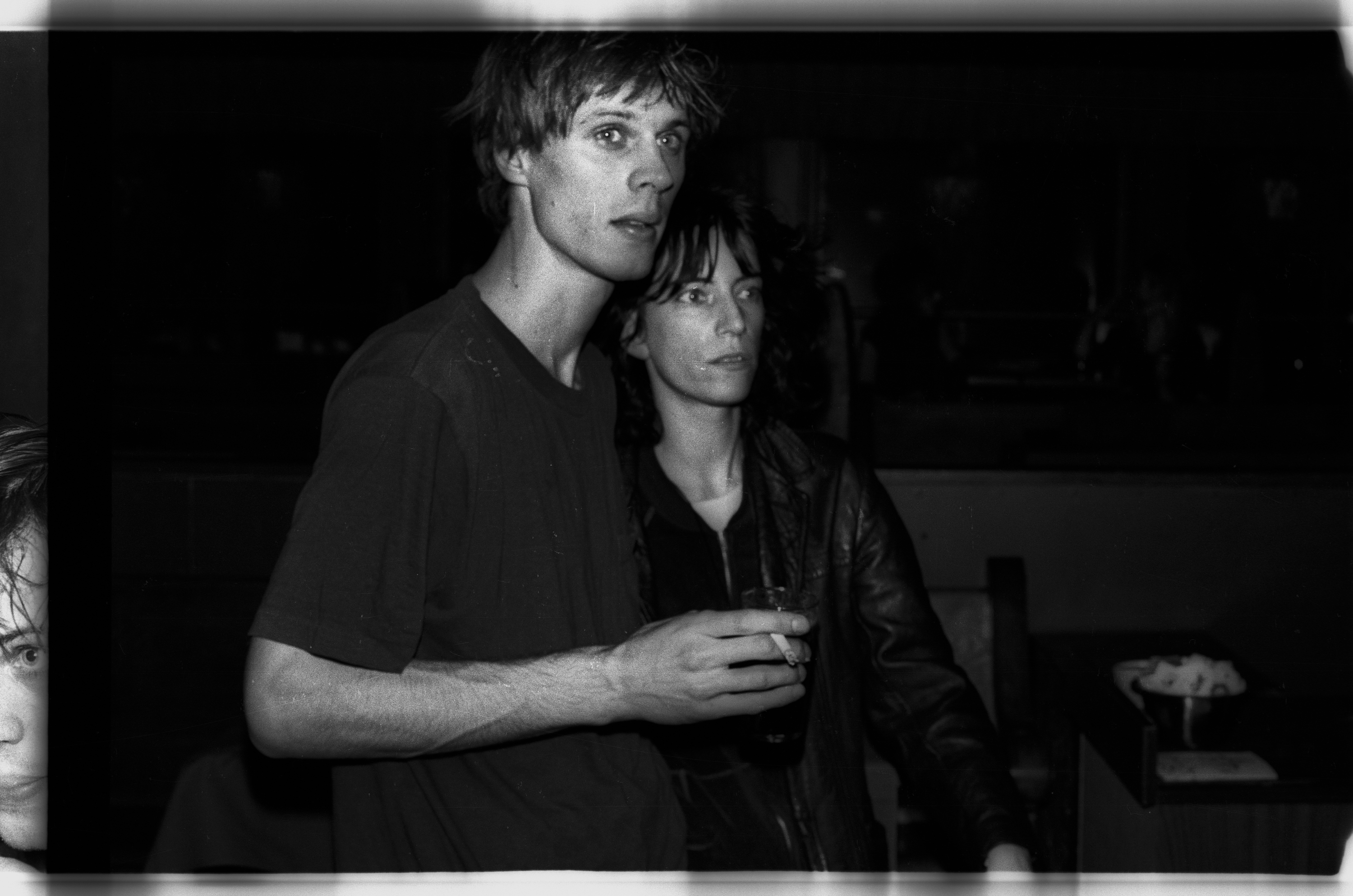 Some of the most legendary photos of 70s cultural icons were taken by you at Max's Kansas City. How did you end up there?
I took some pictures there, and they immediately made room for my work. I was in the company of Warhol, Chamberlain, Forest Myers, Donald Judd, Flavin, Michael Heizer. That was the best art venue in New York. All those artists weren't at MoMA yet. I was home there. My discovery of Max's was probably a day or two after I arrived in New York. A friend, or a girlfriend took me there.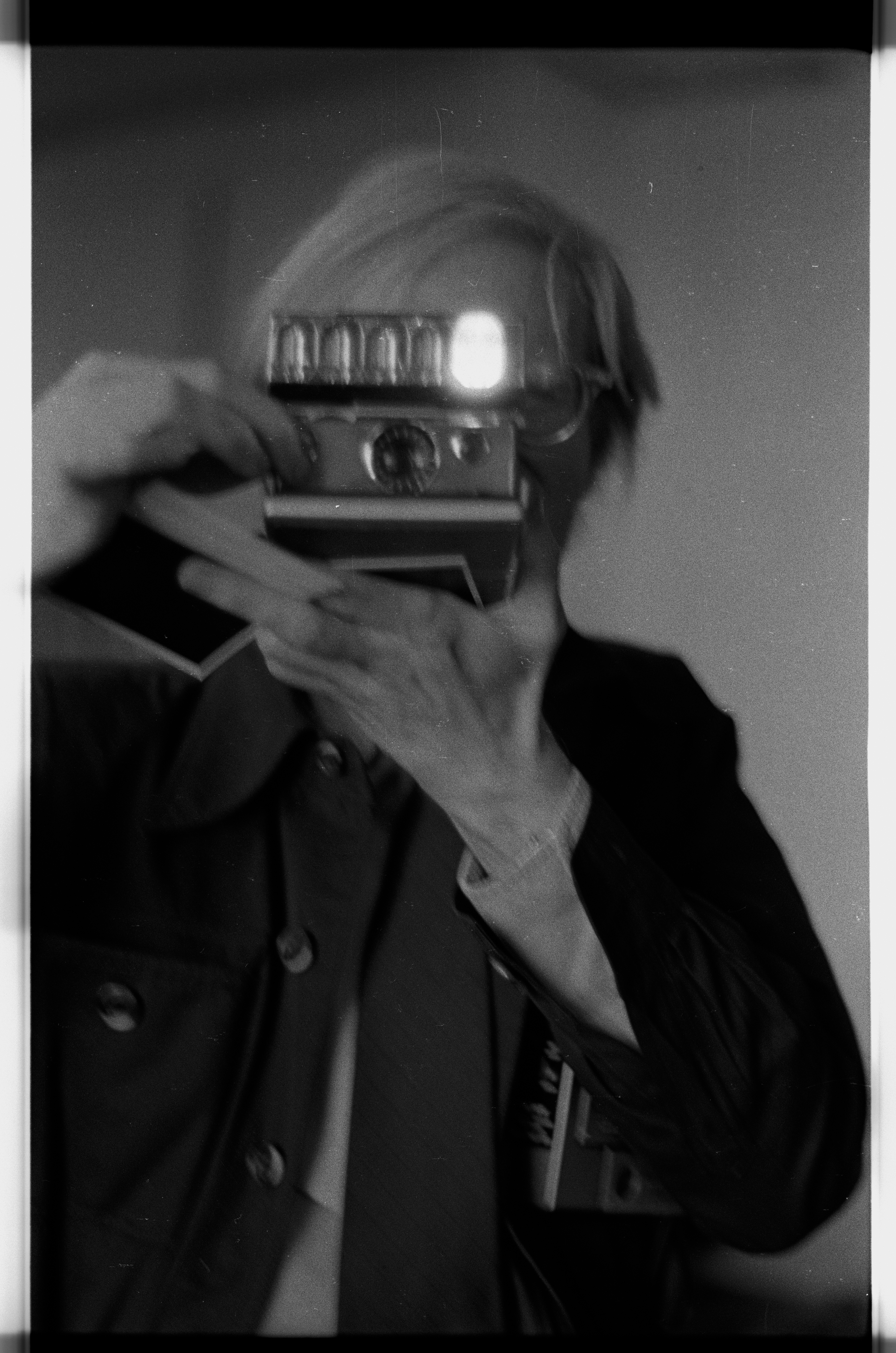 What can you share about the legendary back room?
Entering the back room, I knew I was in a different territory. There was no way back. You knew that something tremendous just happened there, but you just missed it. That kind of feeling lingered there. As if a cloud descended to the ground. Lou Reed sat there. That was a great event, just him sitting there. At another table sat Candy Darling at her empty table. There was Jackie Curtis sitting at another empty table. There was some kind of chemical symmetry, a secret code embedded in the fabric of the underground. There was Richard Sohl, barely a teenager. All the talented people from the 70s were teenagers.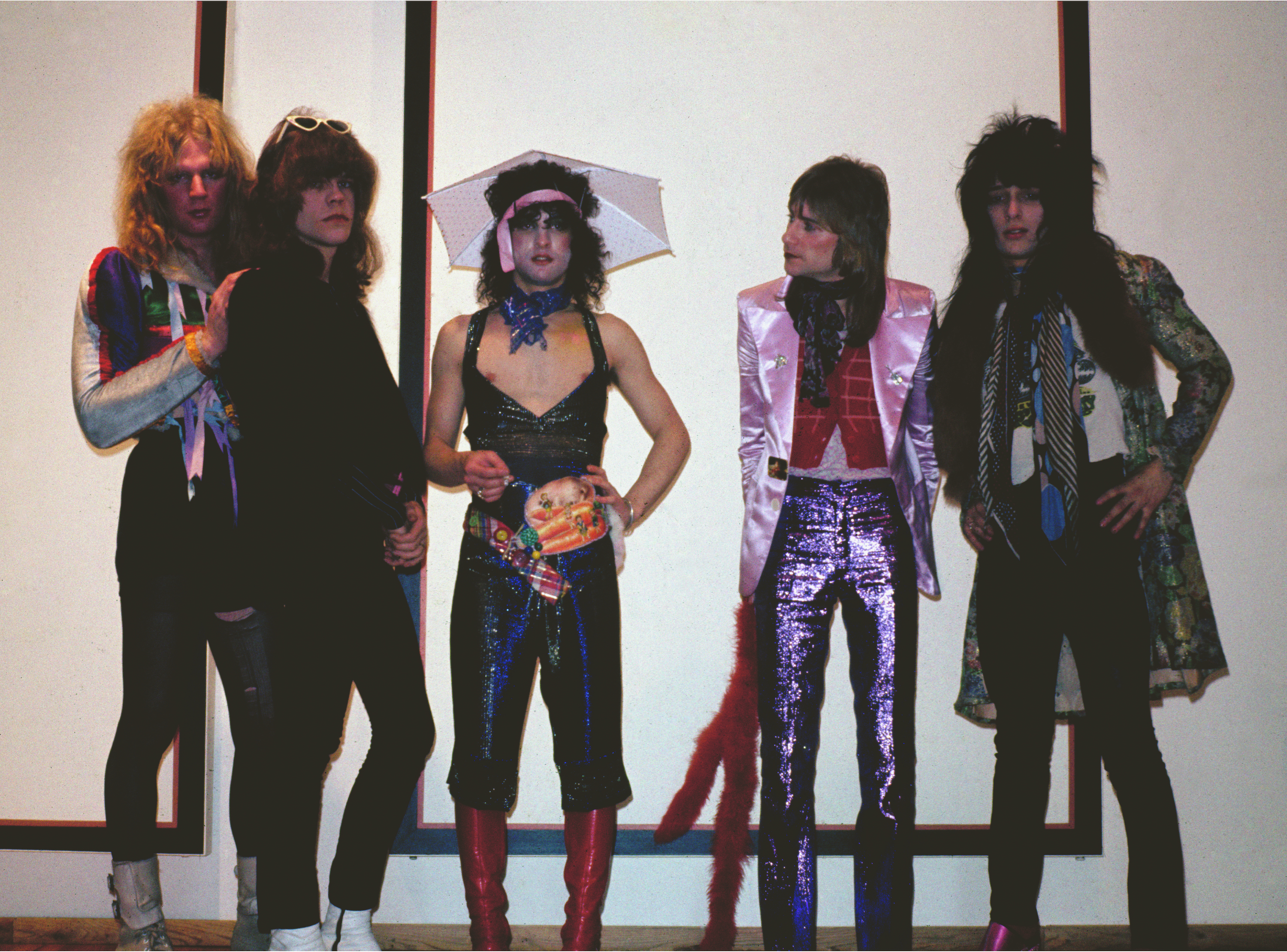 You knew Andy Warhol. How did you meet?
I think I met Warhol around day seven in New York. I think my friend who was married to a superstar took me there. This was 1970, Warhol just started publishing Interview Magazine. He saw my camera and was very much excited by my future photography. He acted like he never saw a camera before. I also had a few folded, wrinkled photos of Cyrinda Foxe in my pockets. Warhol published them in the next issue. I kept my distance from the Factory people. They were another layer of bureaucracy, and dressed as if in a funeral parlor. I dealt with Warhol directly. I would go there monthly to deliver my photos to Warhol personally.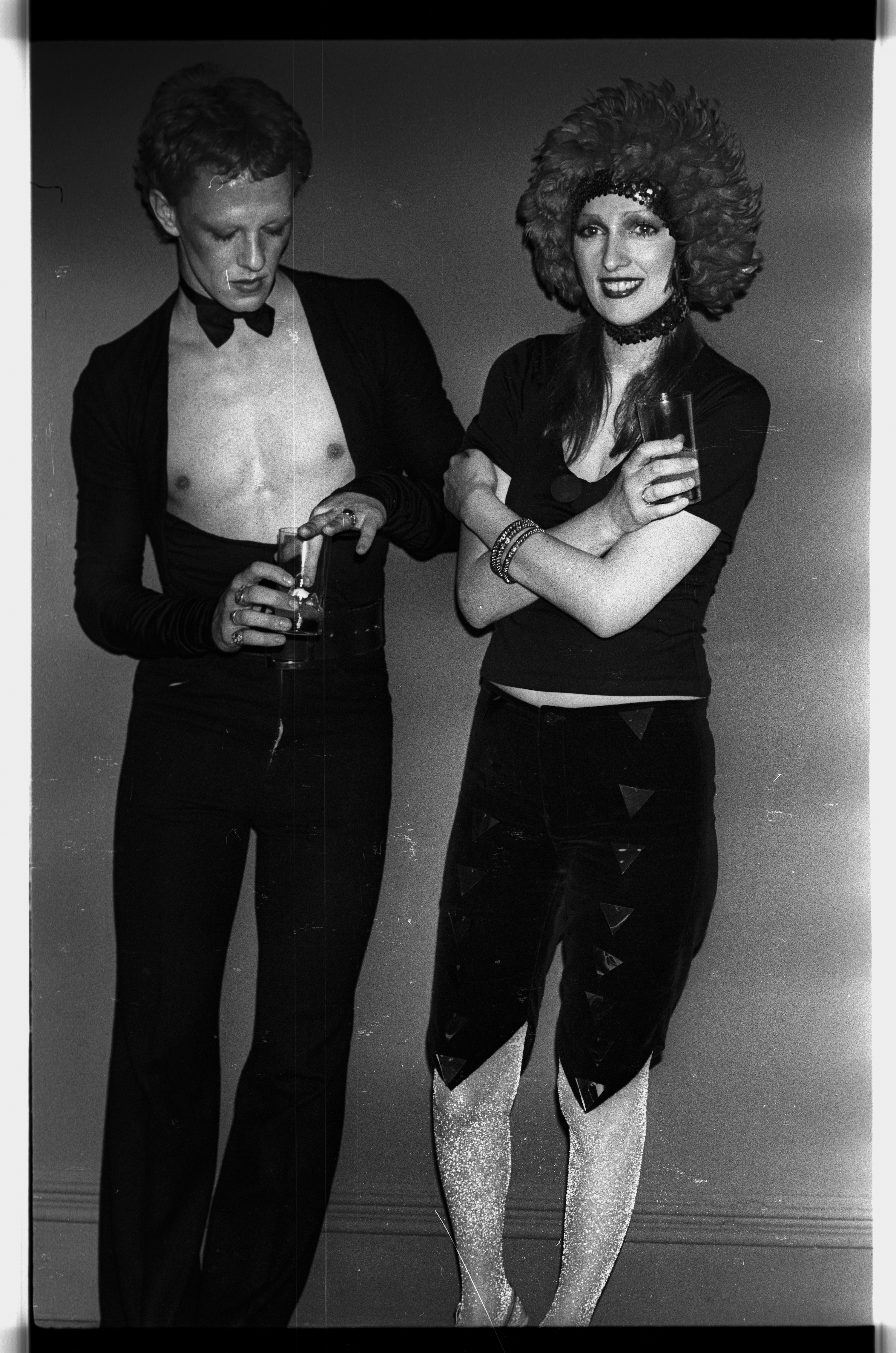 You started one of the first public-access television shows where Grace Jones's haircuts were featured and Salvador Dali was a guest. What can you tell me about this program?
Yes, Grace Jones had a haircut of the century. It was the first underground TV show. It was censored all the time. Censored for the insane content. Censored for out-of-focus camera work. Censored because it was black and white and not color. Color was a must in the late 20th century. The commercial TV was color, clean, pristine and no sex, no dirty language. I changed it all forever. You mentioned Salvador Dali, he was on it in the company of undressed ladies. Of course, it was a fashion show, minus dresses. Danny Fields stuck an unplugged lightbulb in Sami Mellange's ass. Susan Blond was first to show her tits on TV in America. Great performance artist Victor Hugo destroyed a Warhol painting for my camera. Taylor Mead repeatedly insulted the audiences. Jerry Hall slept in a closet and sang dirty songs.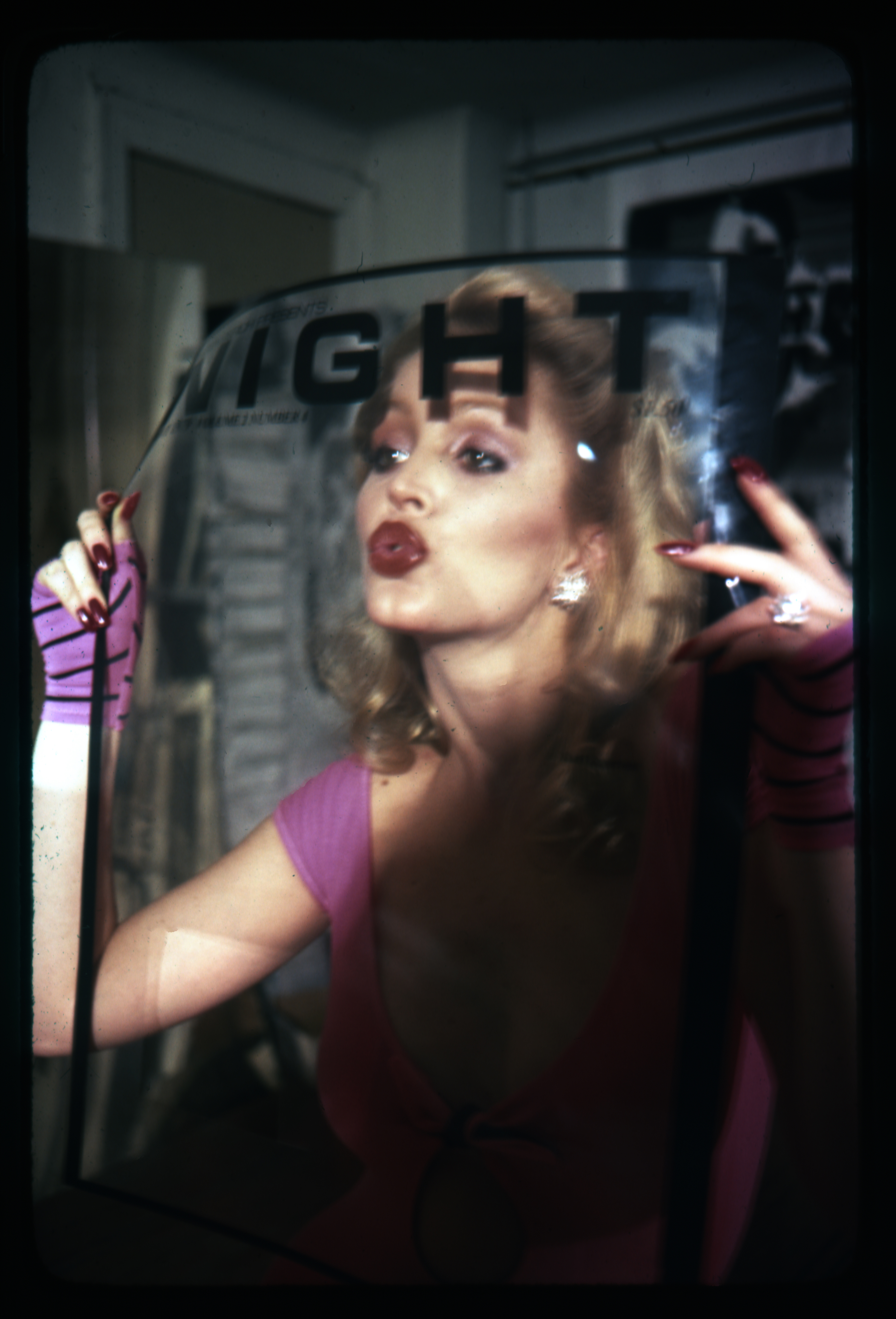 What are some observations you can share about the creative community in the 70s?
In the 70s Manhattan was full of cheap, cold, empty lofts that artists had to share with rats. Rats were ideal roommates. Stayed away from artists, mostly kept to themselves. The loft scene was great. Artists had shows in their large spaces, theater performances, art performances, music events. They were totally inspired by each other's work, and madness. They frequented a handful of bars, where they interacted nightly. Everybody was there, a short distance away. Definitely, the greatest American art was conceived and created in such an atmosphere, we breathed ozone then.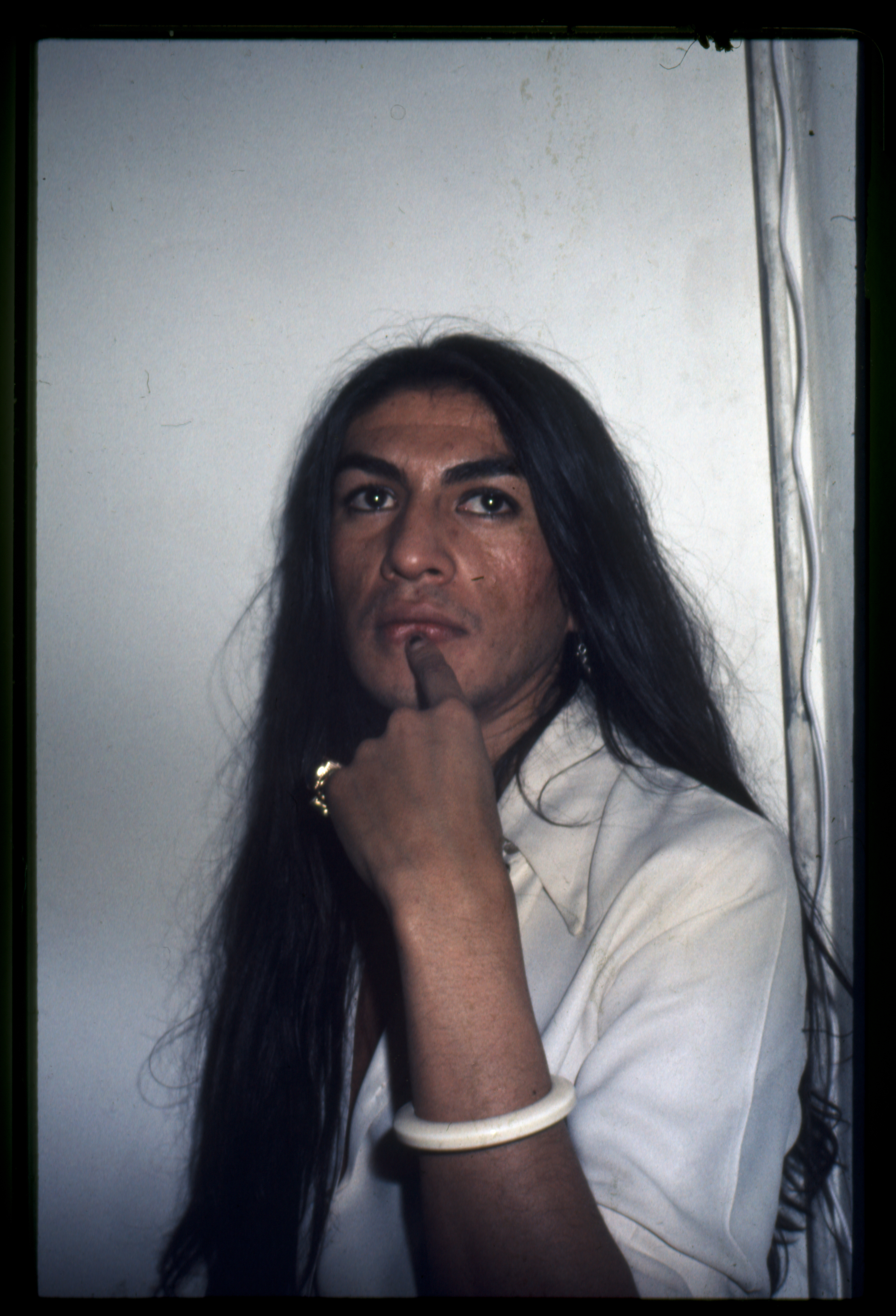 So many diverse personalities were captured by you during such a unique time in history. How do you feel when you go back through these images?
Doing my photography was like attempting to paint the tiger thousands of times until you get it right. While taking pictures of my friends, my love for them grew exponentially. Image is different from life. Life is always complete, and image is always incomplete. Sometimes that difference is not detectable. Sometimes it is elusive, insignificant.