jaden smith is back in the 'neo yokio' christmas special
Vetements x Mt Sinai? Consider us deceased.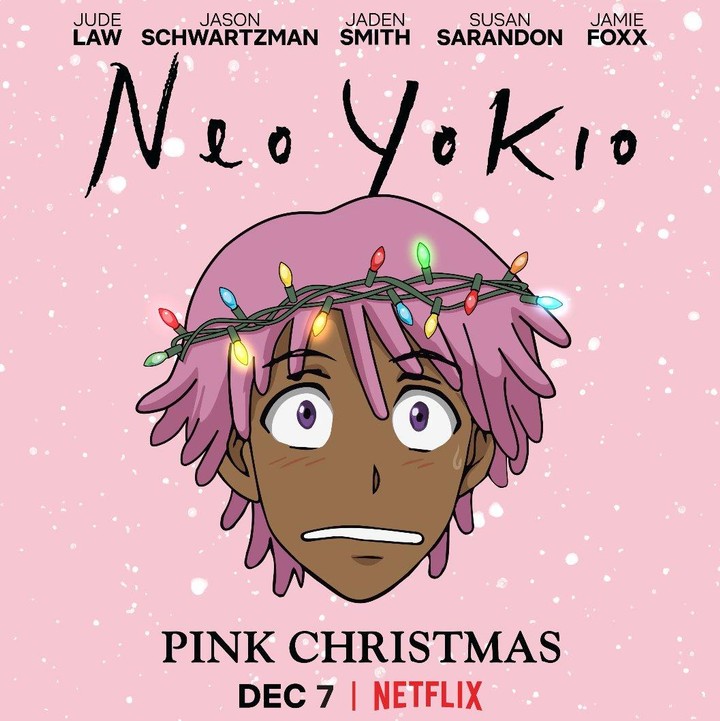 Neo Yokio may have only 31% on Rotten Tomatoes, but don't let that put you off the Netflix series' Christmas special. Entitled "Pink Christmas," which sounds suspiciously like a Nicki Minaj holiday mixtape, the episode is drenched in the weird, baroque aesthetic that the Ezra Koenig-created series is known for, and is a weird romp through the post capitalist metropolis of Neo Yokio. It opens with our young, bored hero Kaz Kaan (Jaden Smith) asking his mecha butler for a Christmas story — what follows is a surreal take on the classic, replete with money, morality stories, and questionable mumblecore.

As always, the show is voiced by a weird and wonderful array of talent, including Susan Sarandon as Aunt Agatha, Jude Law as the aforementioned robot butler, and Jason Schwartzman as dastardly rival bachelor Arcangelo Corelli. There are also some surprises in the form of iconic Beninese singer Angélique Kidjo, who gobbles up the scenery as Kaan's "pretentious" novelist aunt from Paris, Angélique, and Richard Ayoade as an aspirational sales clerk. Together, they conspire to uncover the origins of Kaan's family, the mystical magistocrats. Drug addled cocktail parties and fights with demons are interspersed with the kind of wild consumerism the show loves to explore — Kaan's friends the Caprese boys are still peddling their foul Caprese salad Martinis, while there's a particularly spot on shopping scene involving a Vetements x Mt Sinai collaboration at Bergdorf Goodman's.
And if a laconic homage to anime with a Tavi guest cameo isn't to your taste, there's always The Christmas Chronicles, starring Goldie Hawn's life partner Kurt Russell.