byredo founder ben gorham shares his advice for young creatives
His cult fragrance brand has received worldwide acclaim. Here's the key to its creative success.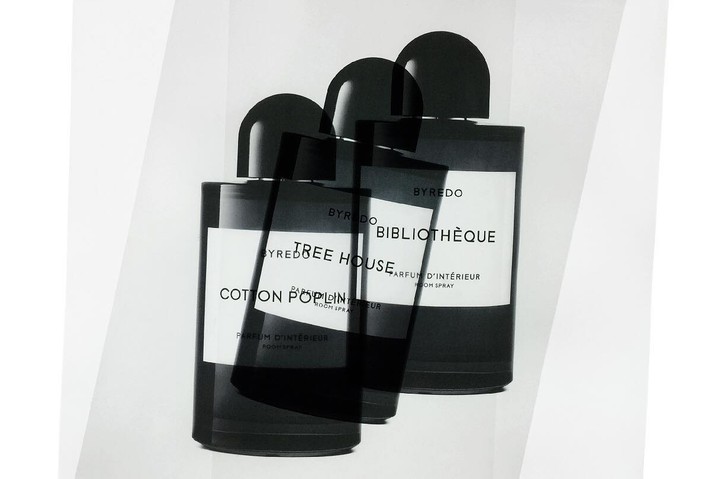 via Instagram
For someone that's never worn perfume -- "I'm fascinated by it, but it's just never been my thing" -- Ben Gorham, founder of cult fragrance brand BYREDO, has done a pretty good job of making the rest of us obsessed with it.
Founded in 2006, BYREDO rode in on the wave of niche perfumery that was at the time revolutionizing how we shopped for scent. "When I was young, fragrance was about inclusion, so everybody wore the same thing, like CK One or Dior's Fahrenheit," Gorhan explains when we catch up at his new store on London's Lexington Street. "But people became empowered by the new unique scents from niche brands that allowed them to celebrate their own individuality in this visceral way."
Keen to push perfume beyond the usual confines of standard floral, woody or super-sweet notes, Gorham's unusual scents aren't designed to have mass appeal, but in offering something not readily available on the department store shop floor, he's certainly amassed a cult following. The scents incite plenty of 'what are you wearing?' enquiries, while the bottles they come housed in have become the ultimate 'flat-lay' fodder.
Reinstating the creativity of perfumery, Gorham has collaborated with the likes of photographer duo Inez & Vinoodh, artist Carsten Höller and more recently, founder of Off-White and men's artistic director for Louis Vuitton, Virgil Abloh, on a fragrance named Elevator Music (which smells like burned bamboo btw) and a range of leather goods.
As someone who has carved out a niche in an otherwise overwhelming market, Gorham knows what it takes to stand out. Below, he shares five tips for getting your voice heard in the creative industries...
1. Dedication is important
"Hone your craft. Some people say it takes 10,000 hours of doing something to become truly great at it. I don't think it's that much that but it is a lot, so dedication is important. When I grew up you had to go to school to learn things, but now information about everything is right there on the internet, so there's no real excuse not to know your stuff. All the answers are there, you just have to obsessively dive in."
2. Work out your reason for being
"There's so much stuff and so many brands out there that a lot of the soul has disappeared. People talk about scale and exposure a lot, but very few people out there talk about authenticity. In this crazy world, it's only going to become more important to be unique. When we started out making fragrances, I used to say that each product needs a reason for being. If you can't find an understandable answer to that question, then you should probably rethink what you're creating."
3. Collaborate, but only if it makes sense
"I did my first collaboration in our second year of the brand, and I've collaborated with people ever since, like on the Off-White bags and fragrance project. But again, you have to ask yourself what that collaboration's reason for being is. A collaboration is a sum of two halves, and the point is to create something that either party couldn't have made themselves. When we do a collaboration, yes, it's about the product, but the narrative around it is just as important."
4. Constantly seek inspiration
"Inspiration comes from everywhere. Art is a great inspiration for me, and in my younger days I truly believed that art would save the world. But I also find ideas through traveling, meeting people, reading books, poetry. When you look at things, like art, you can engage in the emotional, which is where the best ideas come from."
5. Overcome hesitation
"Whenever I speak to young people I'm always like, 'Just do it'. There's so much information out there, but that has a downside -- that much information causes hesitation. People think a little too much, or wait for someone to tell them they're worthy of something before they actually get on with it. That's why I think this Nike idea of 'Just do it' is really relevant today."
This article originally appeared on i-D UK.