Photography Mitchell Sams
every body type is permitted in marni's collaged olympic games
Only Marni's madcap creative director Francesco Risso could have the frow working out their core muscles on bouncing exercise balls as he presented his imagined Olympics for imperfect athletes.
Photography Mitchell Sams
Who?
Since he replaced Consuelo Castiglioni at the creative helm of the off-kilter luxury label that she built over over two decades, Francesco Risso has personified the fresh energy and sense of excitement that has revived Milan in recent seasons. Right from his thrown-in-at-the-deep-end autumn/winter 17 debut, his Marni has been a shake-up of the senses that is youthful, unexpected, thought provoking, and fun. He's stepped out from the shadows, not only of Marni's beloved founder but of Prada, his previous employers (Risso spent eight years with Miuccia working on women's design and special projects). Now is his time in the spotlight. Driven by what he calls his "retrovolution," Risso cuts, pastes and innovates everything he's learned, building on tradition and moving beyond it to create for a brave new tomorrow. From last season's madcap art installation-worthy show set that saw guests sit on bales of discarded materials -- everything from vac-packed garments, newspapers, electronics -- to this season's bouncing gym ball frow and the collaged collections themselves, Marni doesn't want us to sit too comfortably as Risso continues to ask questions and ignite imaginations.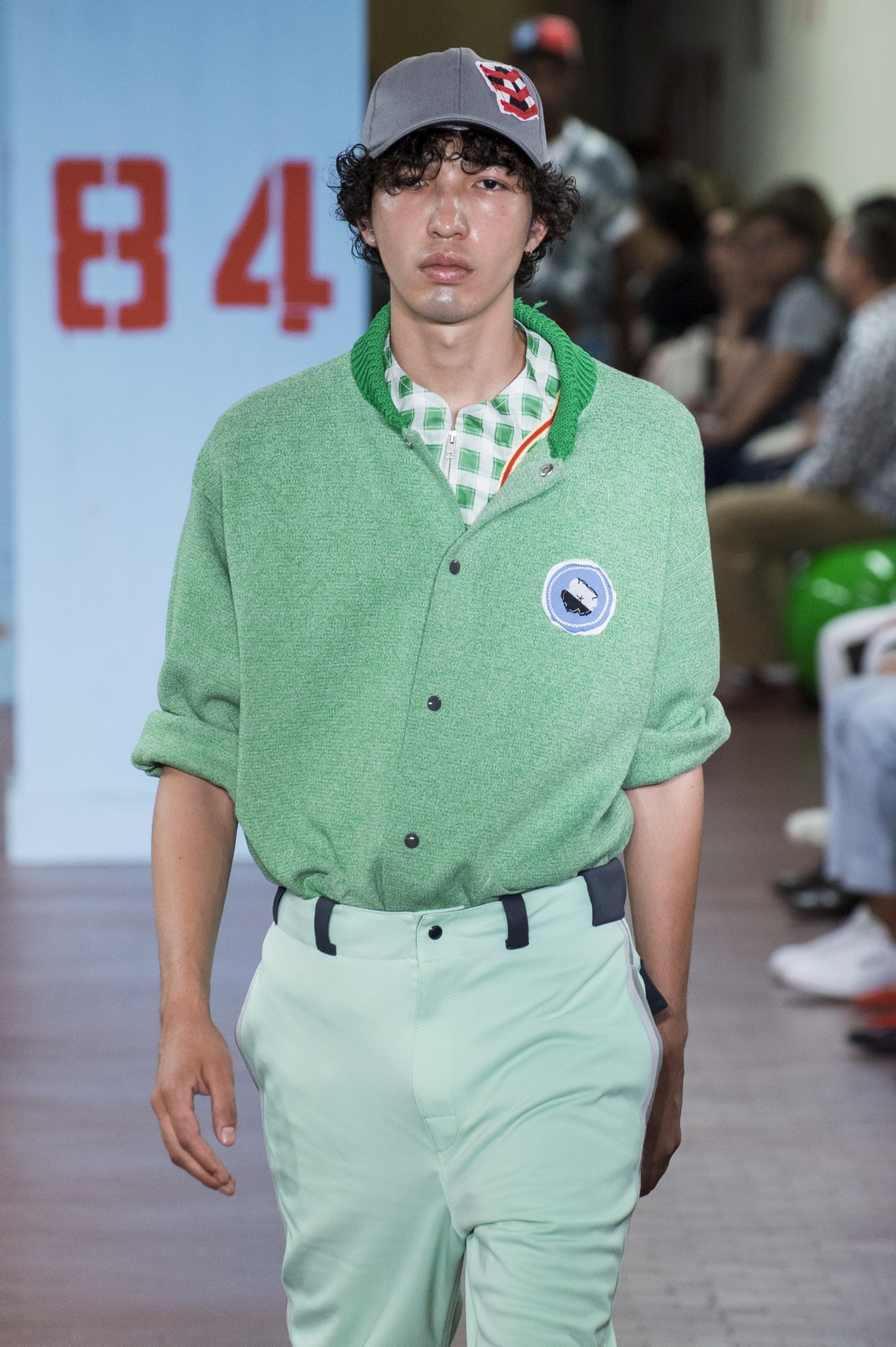 What?
"It's the imaginary Olympic games for everyone," Risso excitedly explained backstage. "All are admitted: the thin and the chubby, the tall and the short; mini superheroes and maxi anti-heroes; anyone who loves and know the body." Turning to Rachel Chandler and Walter Pearce's Midland agency fresh faces, Marni found their spring/summer 19 athletes and the games began in a cavernous underground parking lot. He took various uniforms and kits -- cricket, tennis, athletics, boxing, golf, football, racing -- we're not sure exactly what game Risso wants us to watch but we're left with now doubt that we support Team Marni. "All the sports of all time are represented. Long forgotten sports and forgotten athletes; their bodies are imperfect and flawed and vulnerable like Egon Schiele's drawings. For us, tenderness is stronger than strength." It's the taking part, and the putting back together in new ways, that counts for Risso.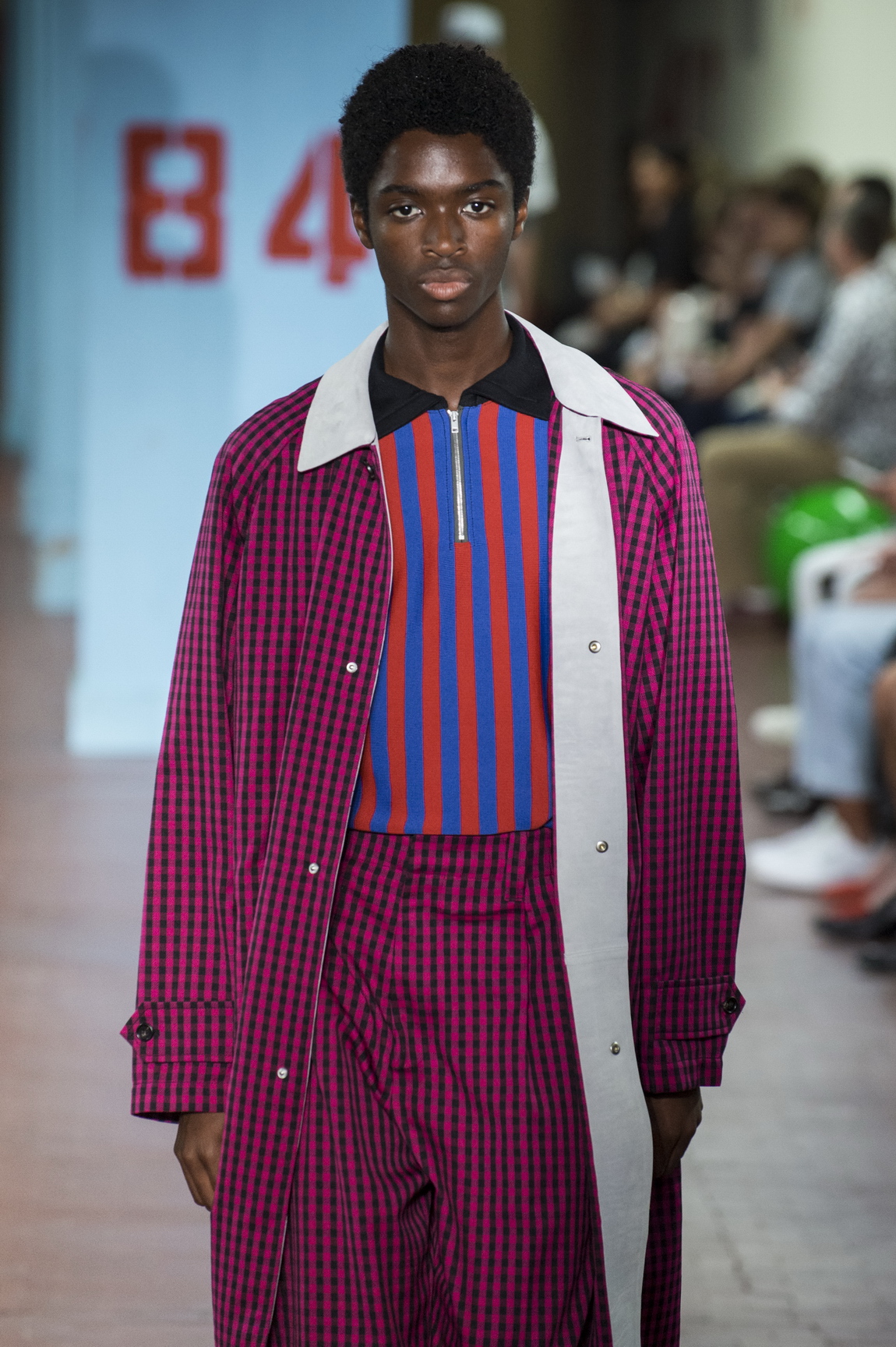 Wow?
As Risso redefined sportswear, he redefined masculine beauty too. The Midland agency cast provided a much more diverse catwalk than we're used to seeing in Milan. Here's to showcasing a wider spectrum of race, body shape and age. The revolution will not be televised, it will be Instagram-storied.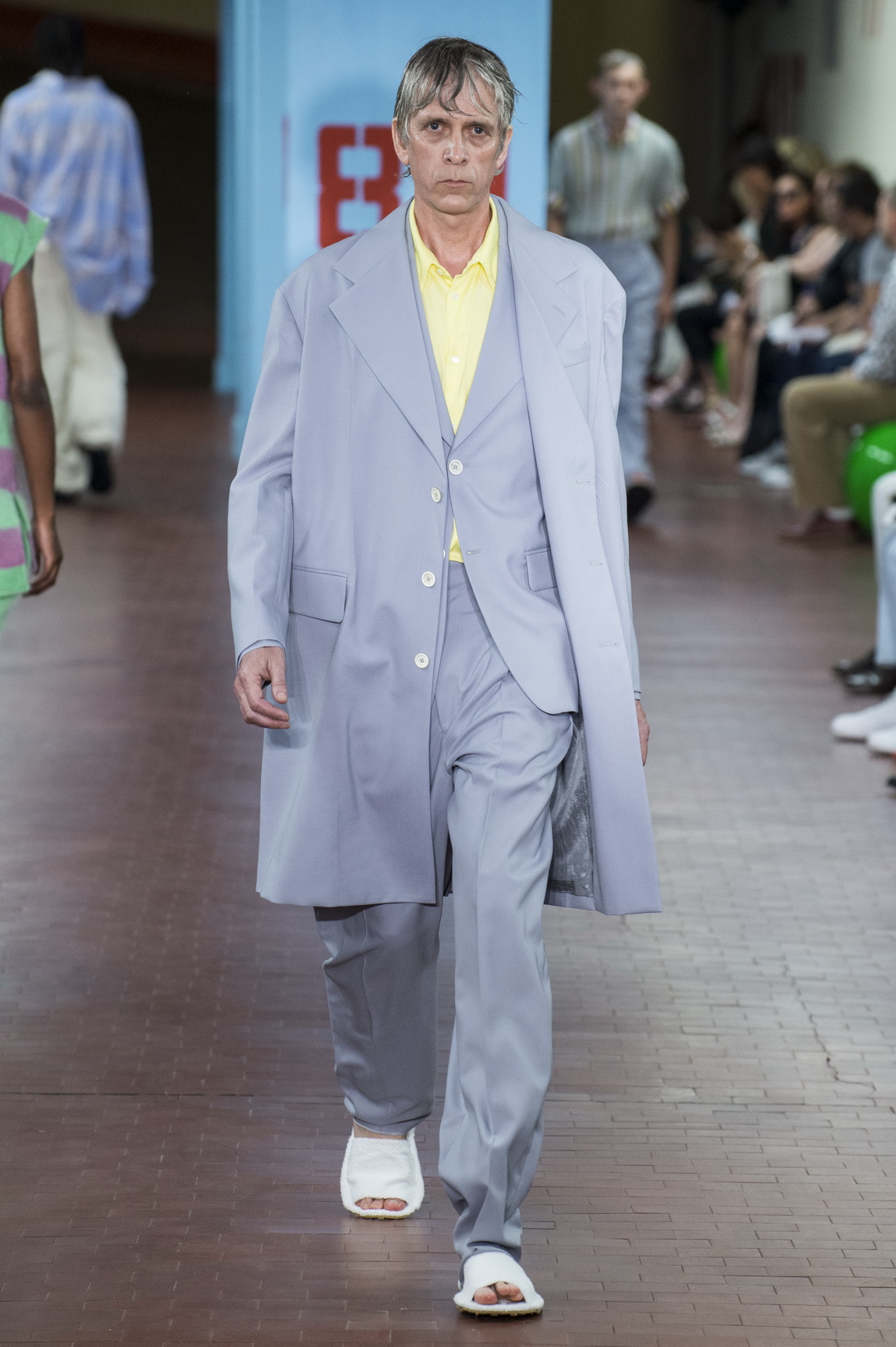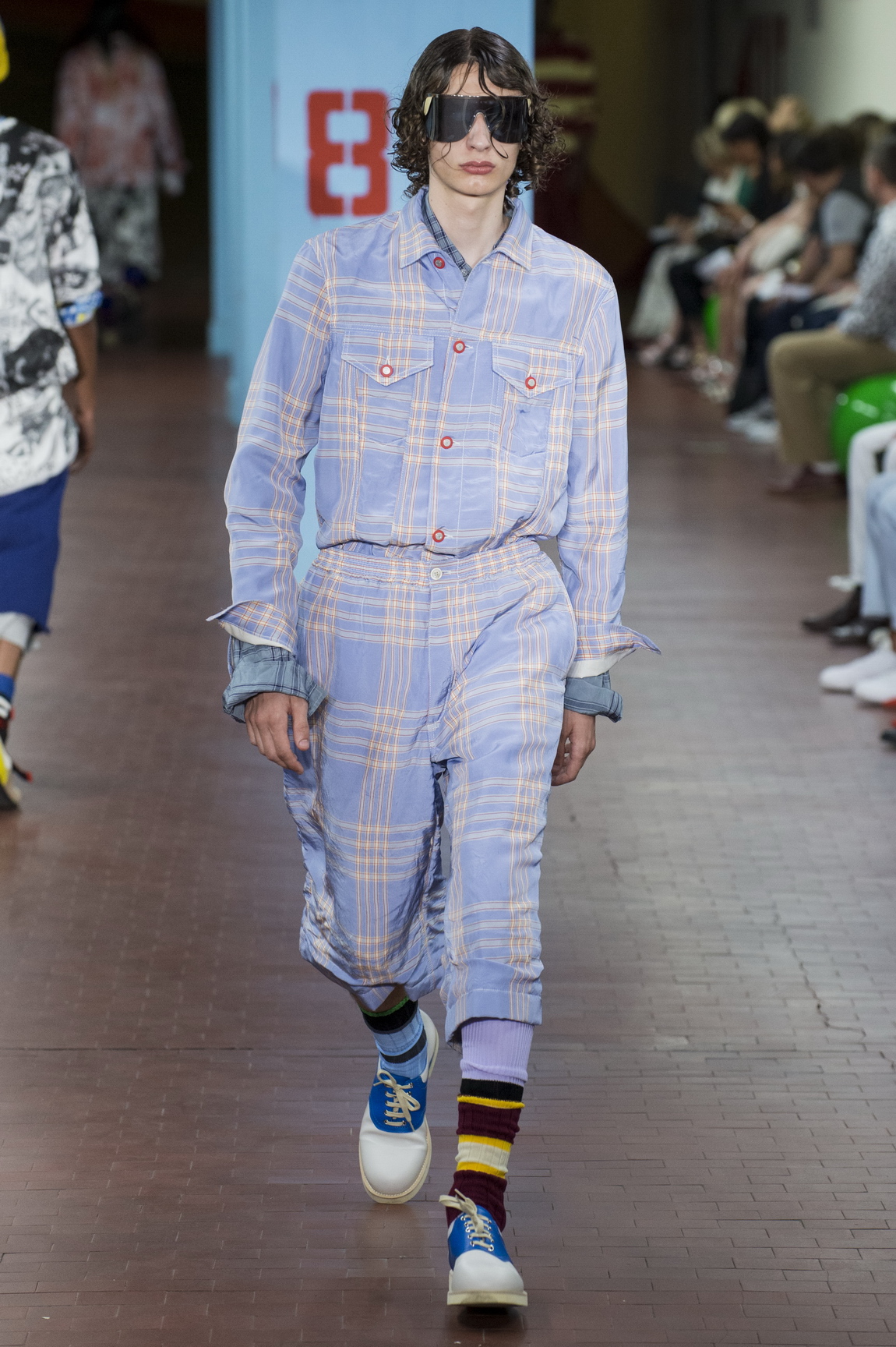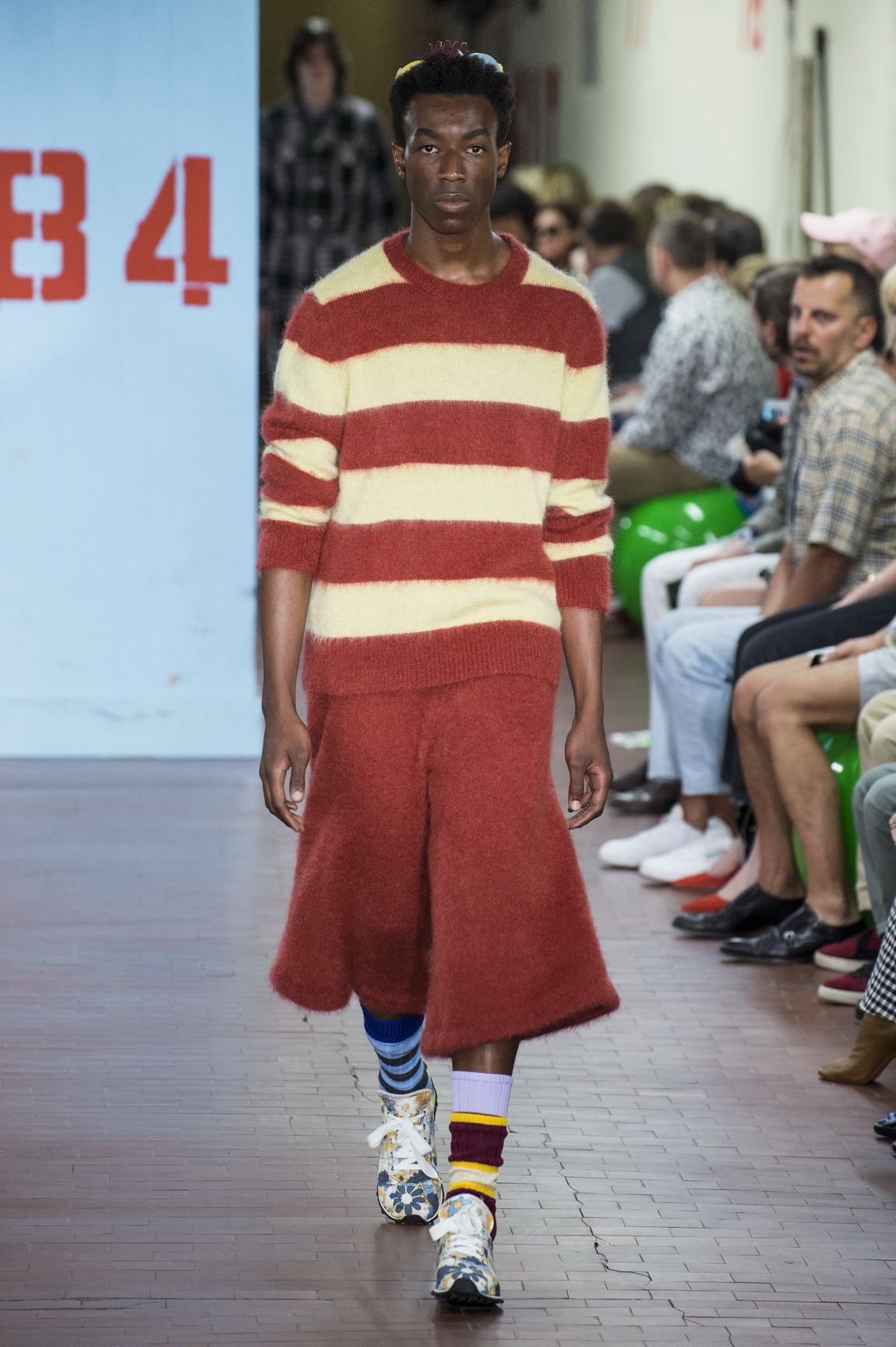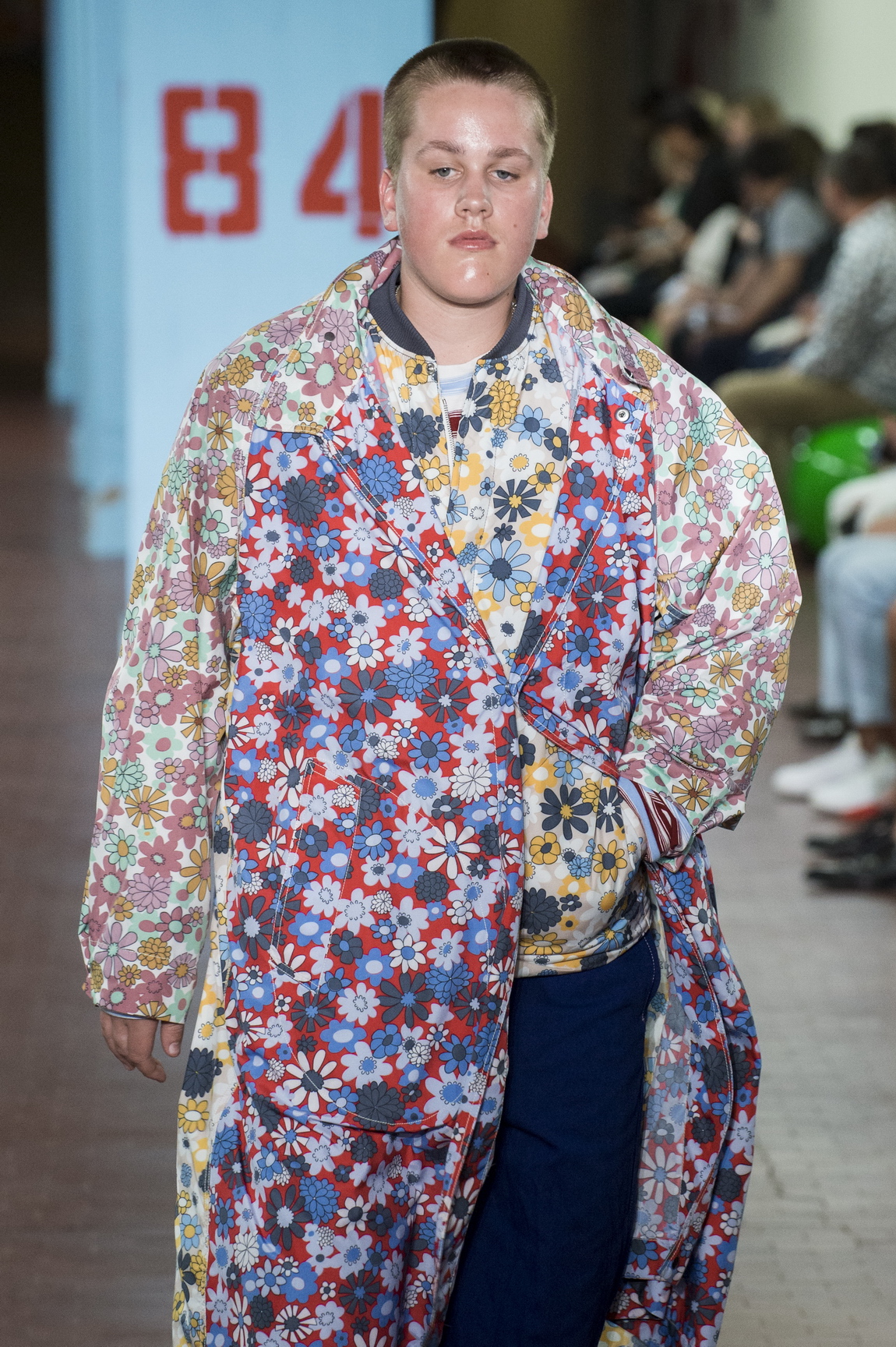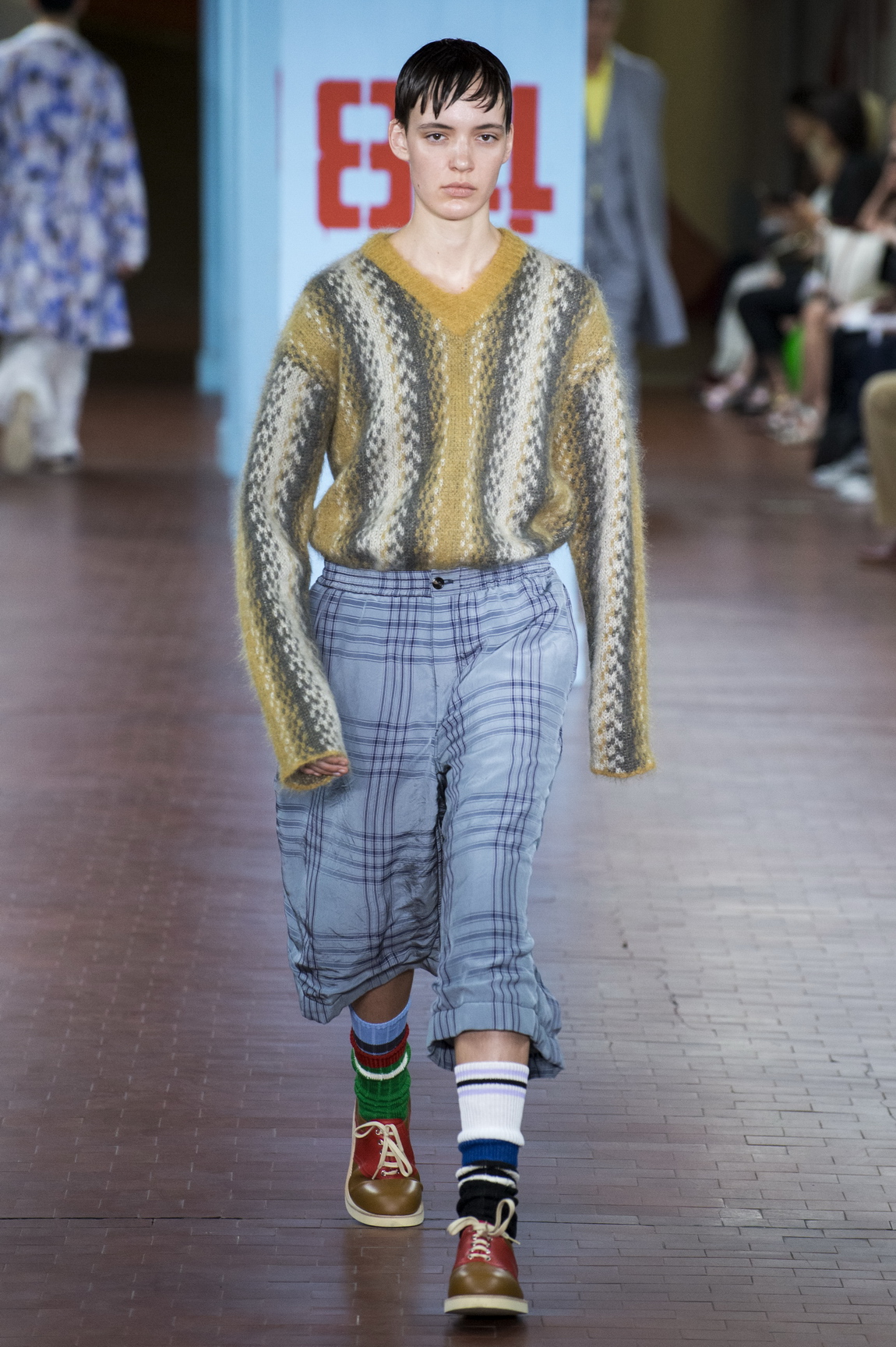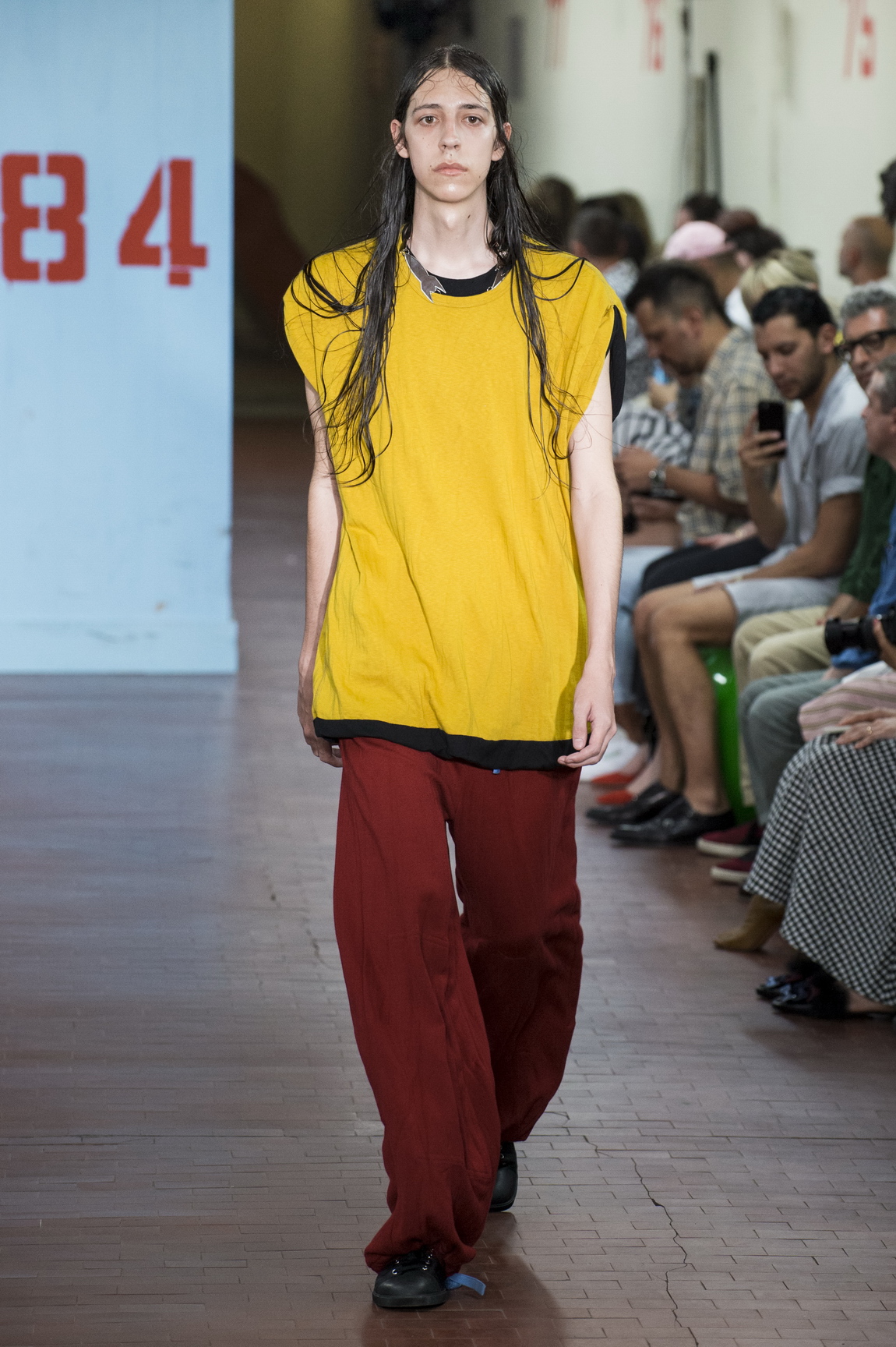 This article originally appeared on i-D UK.