The trailer for Spike Jonze's Beastie Boys documentary is here
"Here's a little story I got to tell/ About three bad brothers that you know so well…"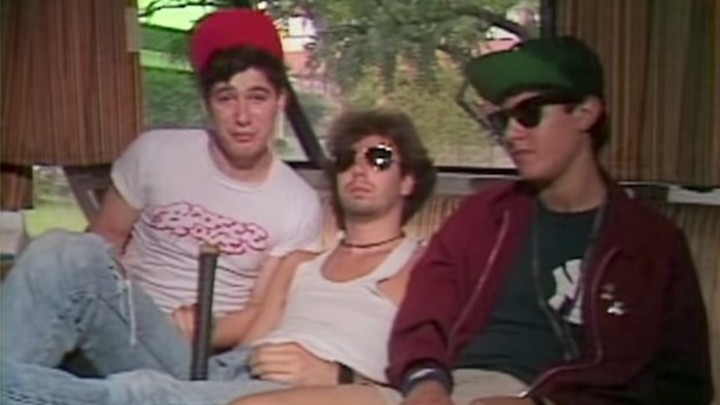 "Wait, what!?! I just heard that Mike Diamond and Adam Horovitz made a movie about Beastie Boys and their lives growing up around a lot of crazy ass sh*t in NYC with Spike Jonze. Is that for real?" Yes, Larry from Weehawken, it is! And now you can watch a sneak peek of it too.
Titled Beastie Boys Story, the new film is described as a live documentary, and pairs archive footage of the rap-rock pioneers together with clips of their 2019 stage production of the same name. The film is said to be based heavily on this stage show, which was also directed by Jonze, and acts as an adaptation of their 2018 memoir, Beastie Boys Book.
In the tragically short teaser trailer, we see snippets of the band's storied history and legendary friendship, including images of Adam "Ad-Rock" Horovitz, Michael "Mike D" Diamond, and the late Adam "MCA" Yauch, who passed away in 2012.
In a statement following the announcement of the project, Jonze said he owed the Beastie Boys a debt of gratitude: "One time, they pulled me out of a burning ship, and another time they helped me cheat on my college exam to get into Florida State. So it was a real privilege to get to reunite with them and help them tell their story." Sounds like a friendship that goes bone-deep.
The Beastie Boys first met the filmmaker on a 1995 shoot for Dirt Magazine, where Jonze was executing a vision for a photoshoot that the trio had conceptualised themselves. In a later interview with New York Magazine, MCA described the concept, which they went on to revisit with their iconic video for "Sabotage": they were all "undercover cops, wearing ties and fake moustaches and sitting in a car like we were on a stakeout".
Beastie Boys Story is set to arrive on Apple TV+ on April 24, but will first debut across several IMAX cinemas on April 3, after premiering at SXSW in March. Along with the documentary, Jonze will also release a photo book on March 17. This will feature a compilation of over 200 shots from the filmmaker's personal archive, spanning the group's entire career.
This article originally appeared on VICE UK.