Photography Wesley Campbell
'a club called rhonda' is a pansexual dance party and everyone's invited
The hedonistic L.A. institution has an open door policy, but 'bitch, you have to bring a look.'
Photography Wesley Campbell
Attend a Rhonda party and you're guaranteed a Bacchanalian celebration that will indulge even your most fantastic nightlife desires. Dance music heavyweights largely relegated to underground events will jive behind the decks; neon lights, disco balls, and balloon-studded tinsel will spin you into a sparkling stupor; and beautiful people dressed in sartorial expressions of their innermost selves will buzz around you all night long. But beyond the superficial pleasures of a Rhonda party lies something remarkably more luxurious and rare: an overwhelming sense of genuine acceptance and inclusivity. Welcome to Los Angeles's most iconic pansexual dance party.
Launched in 2008 by Gregory Alexander and Loren Granich, A Club Called Rhonda began as a monthly party in LA's Silver Lake neighborhood. Veterans on the city's nightlife scene, the duo wanted to create a different kind of a party than those they were used to going to — one that melded their love for dance music with the golden age of clubbing, while also bridging the gap between straight and gay nightlife. "At the time, LA was a bit of a backwater for dance music. It was during that in-between period when EDM was taking off and EDM, of course, is the antithesis of what Rhonda is about," explains Granich. "The idea of club culture and the paradigm of dancing to a DJ in a dark room was born from communities of gay people of color and we felt that clubbing had gotten so far away from that," he continues. "Maximum straight bros were dancing to very gay music and if you're going to be dancing to that music you need to be respecting the culture from which it came. That was a big reason why we started Rhonda."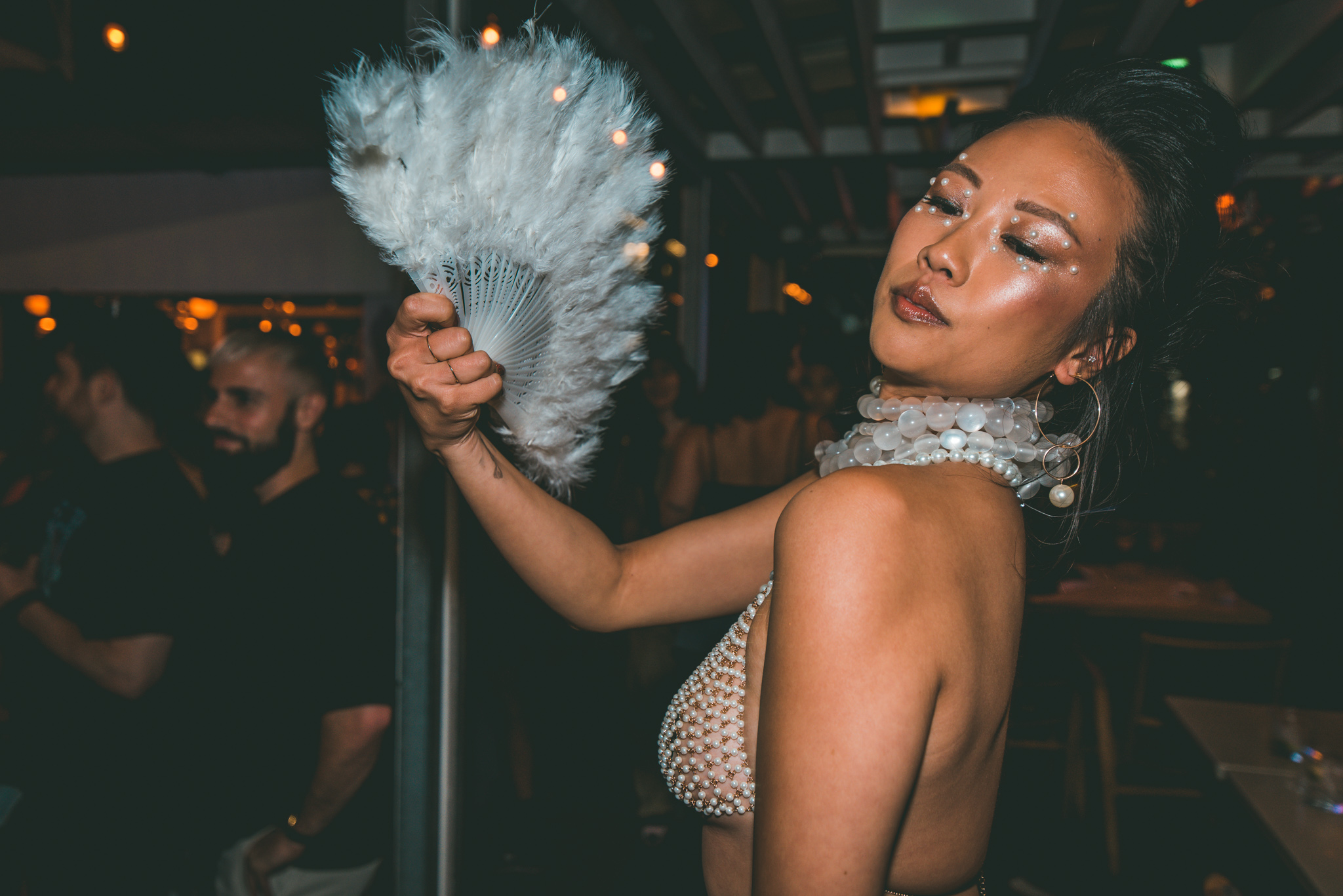 Chicago house greats like Derrick Carter and Marshall Jefferson and French touch magnates like Daft Punk served as paramount sonic inspirations for Rhonda. "We didn't see any of that music represented in LA. There was a big community who likes it but there wasn't anyone serving that [community]," says Granich, who is a DJ himself under the moniker GODDOLLARS and often plays at Rhonda events. "We loved parties from the past like Studio 54, Paradise Garage, the Limelight, and Gallery. That's what we were going for, that kind of magic and that kind of allure and the fables surrounding those clubs. Nightlife was big in LA but we were always wondering why it wasn't moving in the way that we felt it should be."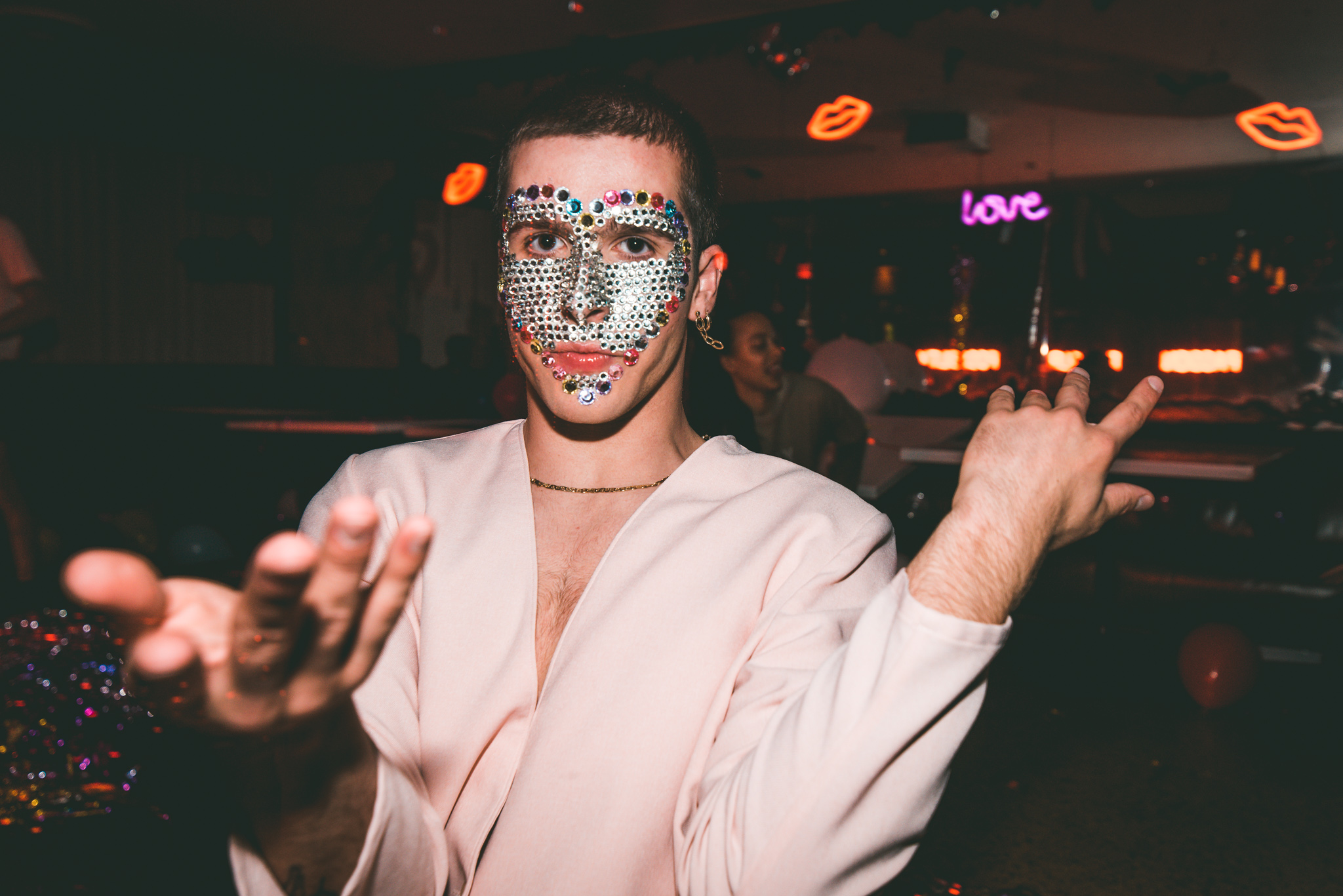 Creating that same kind of mystical fascination around Rhonda was key for Alexander and Granich, who would spend days transforming each venue their parties took place in into totally transportive spaces. They made vintage marquee bulb signs on the cheap, learned how to DIY fake yet incredibly convincing neon signs, and scrounged items from all over LA to convert into imaginative props. They knew that if wildly original decor became a mainstay, a crowd that would dress artfully to match it would follow. "We wanted people to walk in and say, 'Holy shit, these kids did this?! I'm going to start showing up dressed to the nines because that's the vibe I'm getting from this,'" explains Granich. "We have an open door policy and don't necessarily turn people away but we do the engineering of the club happens in a positive way." As put by Rhonda frequenter and club ambassador Willard Paul, "Bitch, you have to bring a look or you wait in line."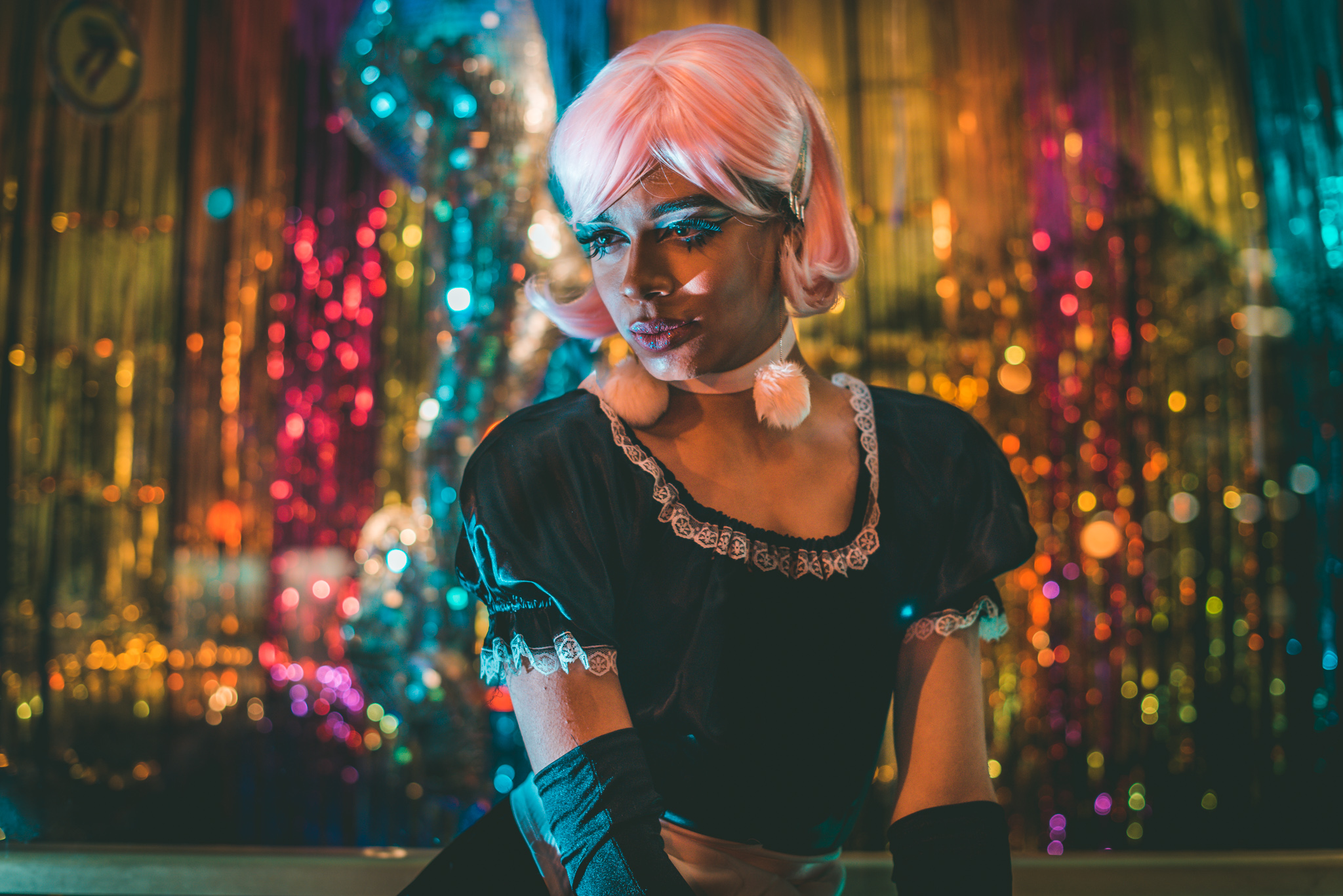 Fast-forward 10 years and Rhonda has achieved its goal of becoming a nightlife enigma. It's gone from bi-weekly party to cultural beacon, with events both large and small taking place all over the world. In April, Rhonda hosted its Queen of the Desert Coachella party in Palm Springs, where Black Coffee played B2B with Jamie Jones; in June, Rhonda took over Toronto's Drake Hotel for a massive Pride Month party. Airports, trains, warehouses, museums — they've all hosted Rhonda bangers, and countless respected institutions like the Los Angeles County Museum of Art have collaborated with Rhonda on game-changing events that prove gritty nightlife and esteemed cultural fixtures can and should work together to make both worlds more accessible. "Some people might shun those types of collaborations but I think it's important to make our community's voice heard in that type of world," explains Granich. "We still love doing dingy underground events but it's also important to us to help steer the corporate mentality to a more accepting place."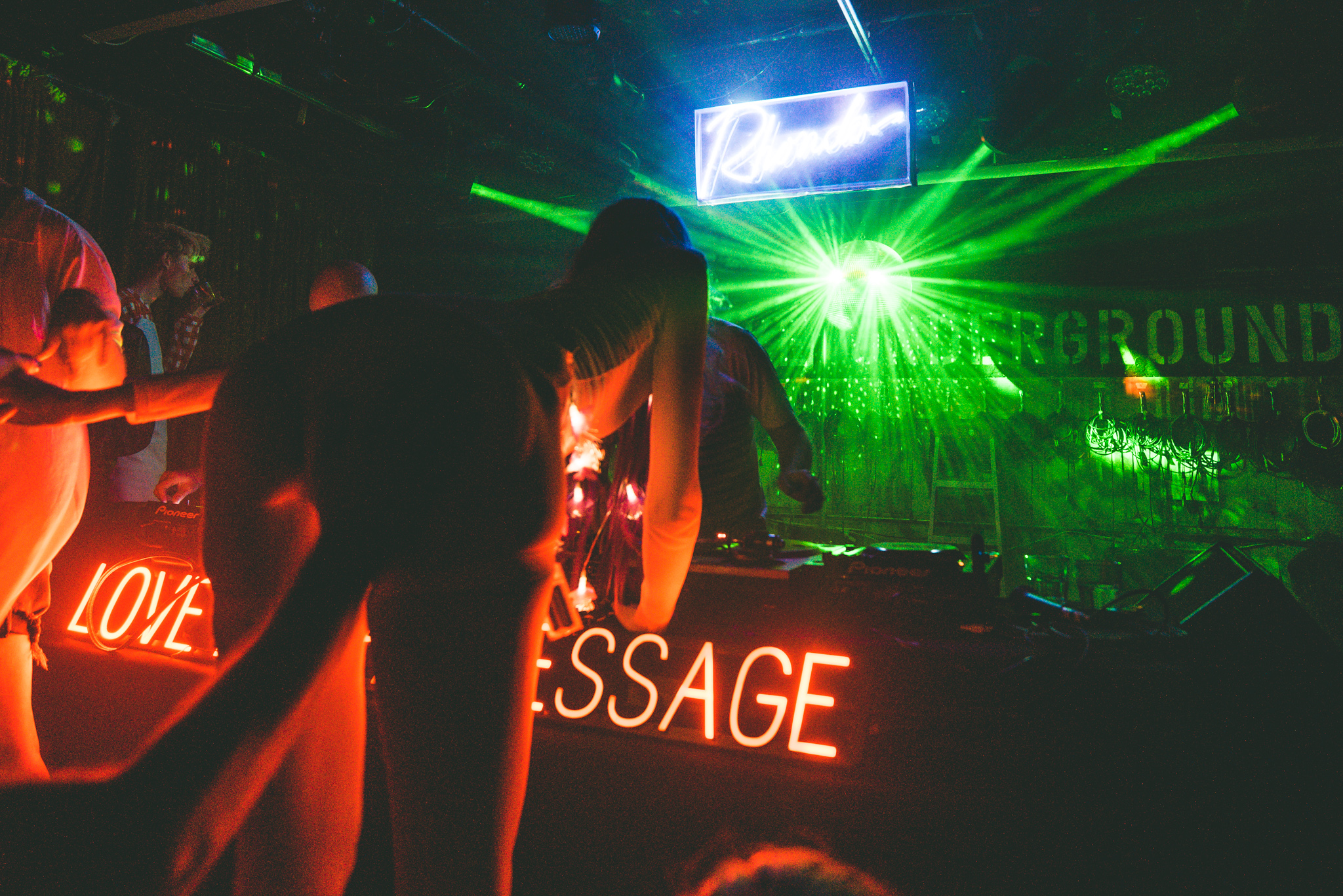 Whether scaled up or down or done in a scrappy club or world class venue, Rhonda, at her core, remains the same: she's a safe space where like-minded individuals can gather to fully be and discover themselves, all while making connections with one another that last way beyond nightfall. "We want this to be a platform where you can meet your next business partner, where you can meet somebody that's going to form a political action committee with you, where you can meet your future life partner," says Granich. "Rhonda embraces queerness and weirdness and fashion and pretty much everything I live for. It's like one big queer family. It's freeing, the vibe is right and everyone is loved and embraced no matter what," says Paul.
She's fiery, she's wild, and she's got some damn good taste in music and style. "She's like a panther wearing leopard sitting in the backseat of a Jaguar. That, to me, is the ultimate Rhonda," says Granier.
Look out for information regarding upcoming Rhonda International parties this summer, and catch GODDOLLARS next in Palm Springs at Splash House .