Photography Christine Hahn
solange-approved hairstylist jawara wauchope turns braids into butterfly wings
"There are a lot of people that don't know that black hair can do many things, look many ways, and have different feels," says the i-D "A-Z of Hair" stylist.
Photography Christine Hahn
"I feel like my art is recognizable and relatable to people who live the life I live," Jawara Wauchope tells me. "It speaks to people who feel a certain way about themselves." The American-born, Jamaica-raised hairstylist is right. His off-the-wall hairstyles feel like a middle-finger to anyone who has ever asked to touch my hair or inquired how I got it like that. And I'm not alone in this feeling. Solange has routinely commissioned Jawara to create intricate, geometric designs for her own hair. The two have delivered a litany of memorable moments this year. From Solange's gravity-defying afro at the Grammys to the shocking blonde hair she's been rocking as of late, Jawara and Solange have illustrated the myriad masterpieces into which black hair can be combed, pressed, permed, and braided.
Jawara is also responsible for the dancehall-inspired hairstyles featured in i-D's new "A-Z of Hair" video. Jawara led a massive team of stylists and assistants for the video. Some of his breathtaking creations include: braids turned into ornate butterfly wings, throwback finger swirls, and ponytails so long they trail along the floor like a queen's cape. "It was August and it was hot and there were a lot of moving pieces," Jawara recalls, of creating this epic survey of natural hair. "But it was amazing."
Here, the hairstylist talks to i-D about his fond memories of his aunt's salon in Jamaica, being inspired by dancehall culture, and how the fashion industry can better appreciate black hair.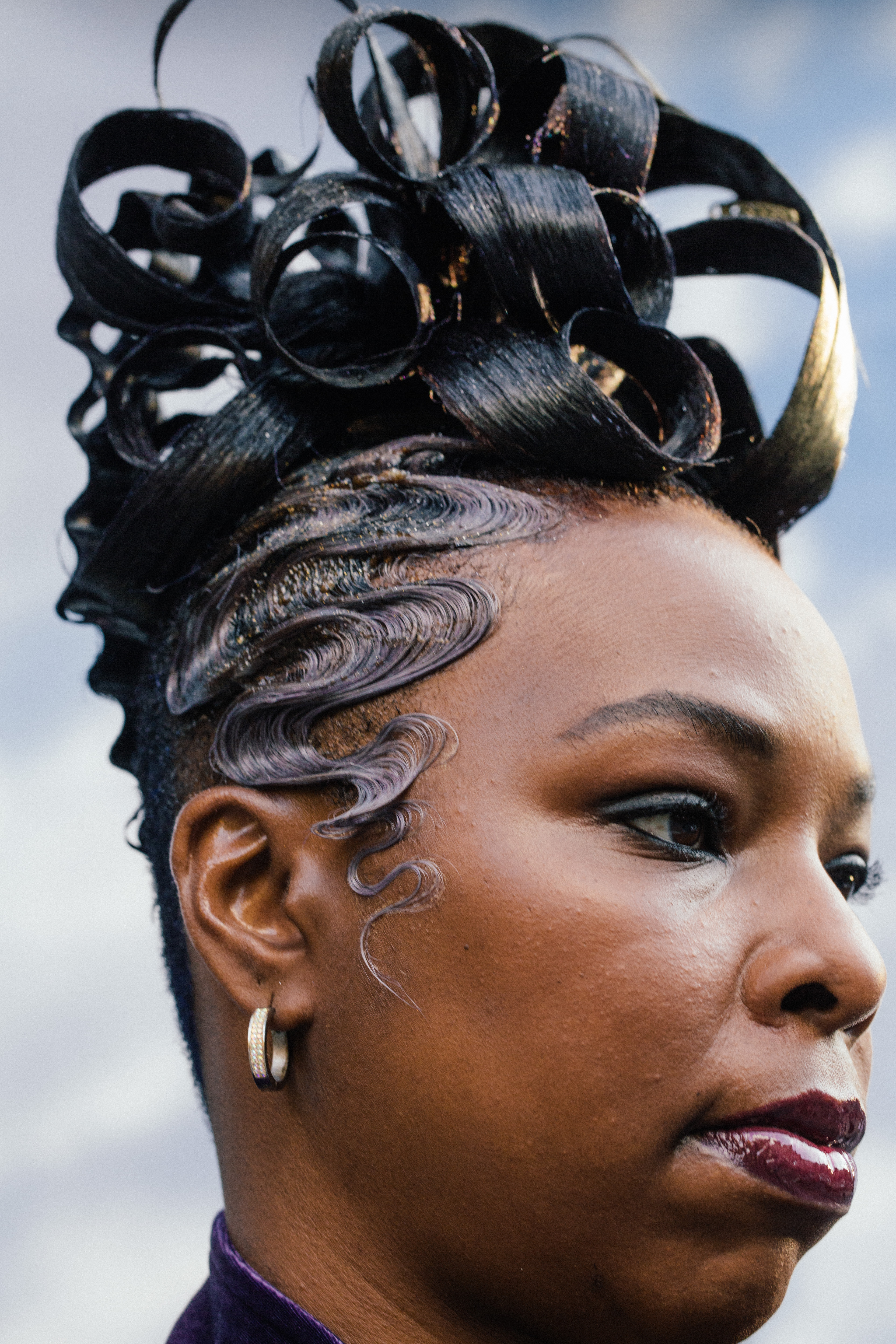 You've worked with some of the most innovative black women in pop culture right now, including Solange and Zendaya. How do those collaborations usually take shape?
Each of those collabs are very special to me, because people like Solange and Zendaya are active in what's happening right now and sending a message of positivity. I think there's a message and movement going on in pop culture right now. And for me, it's more than styling. It's embracing the fact that something needs to change. It's been really cool working with Solange especially. She's so amazing and artistic. We always talk about pop culture references together.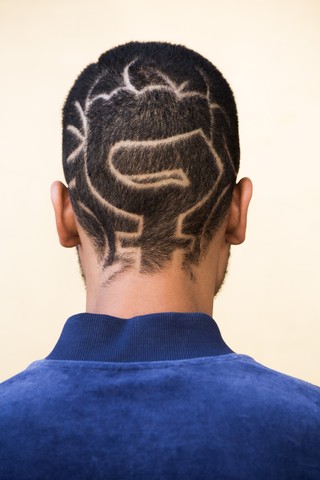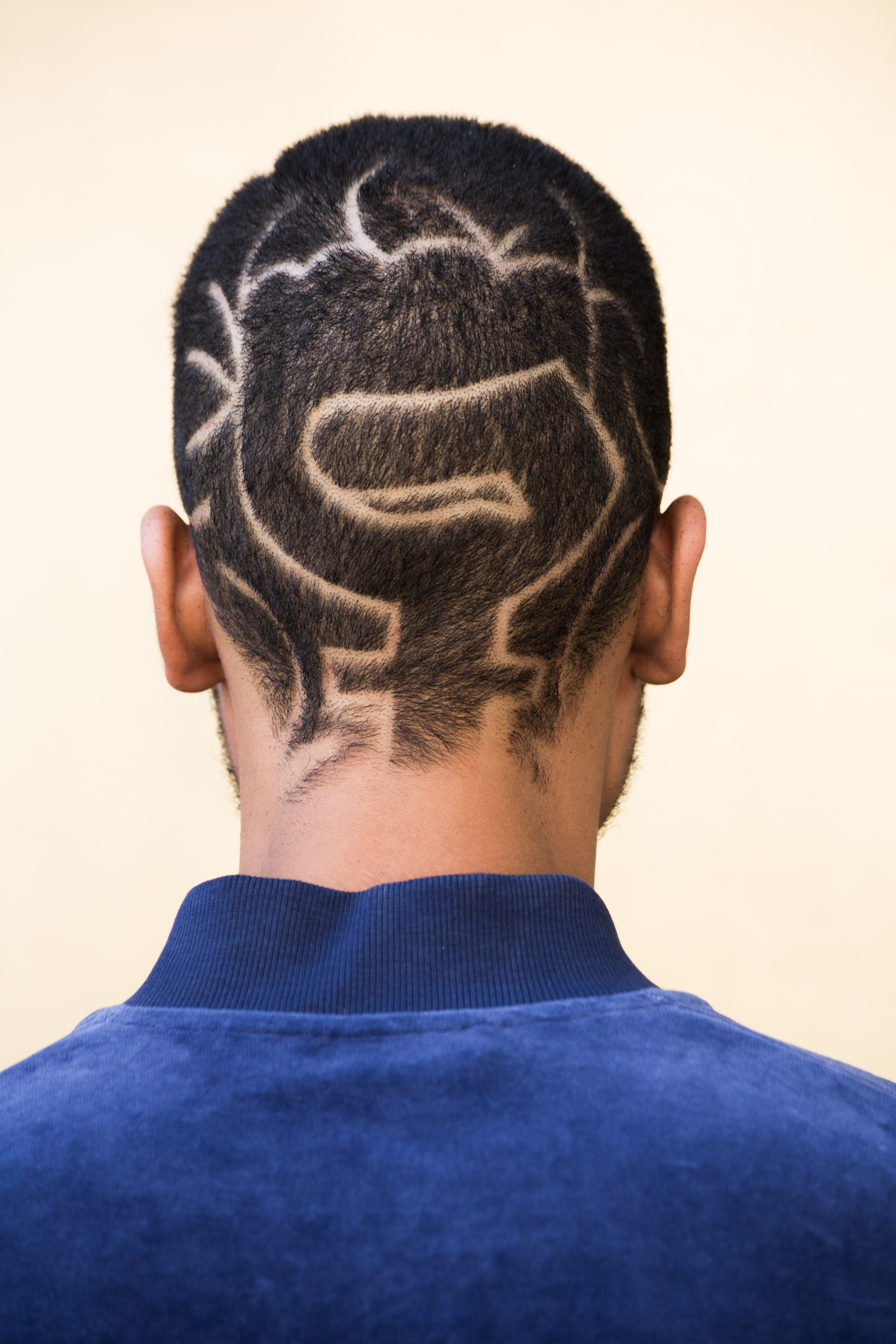 You fell into doing hair as a kid. Did your family encourage you?
My family was always supportive. My parents are the ones who saw I had a talent and pushed me to explore it. I was born in America, but raised in Jamaica until I was ten (when I moved back to America). My aunt owned a beauty salon in Jamaica and I was always around her when she was doing hair. The salon was the regular spot for all the dancehall goers. In the 90s, people were wearing a lot of elaborate hairstyles and a lot of provocative, but beautiful, clothing to dancehall parties. So my aunt's salon was where a lot of them would go to get their hair done. There was everything from platinum blonde hair to red hair, afros, relaxers, long and short weaves — everything you can imagine! So from that I learned how to do things like braiding, waving, and weaving at ten years old.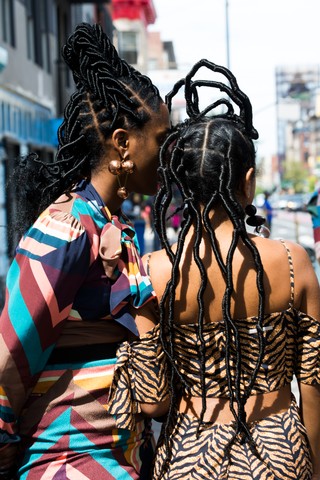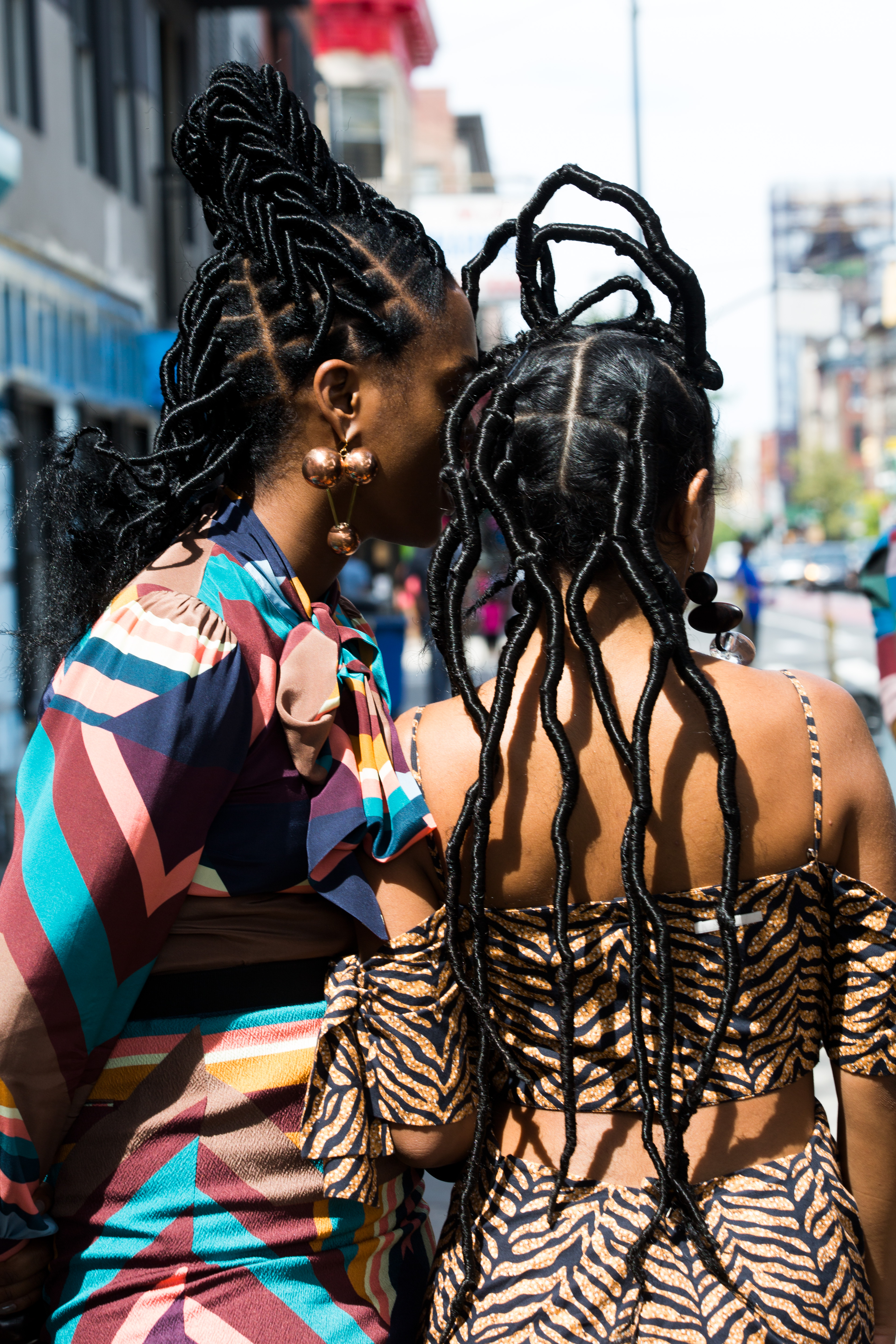 And how did your craft develop as a young adult in America?
I would practice on my sister's hair every day. She was walking by a store one day and a woman came out and asked "Who did your hair?" The woman asked to meet me and that's when I first started officially working in a salon.
For some reason, I decided to go to college and not pursue hair for a while. I thought it wasn't "sophisticated" enough. But I still paid for college by doing hair. When I graduated, I worked in fashion business for a little bit and hated it, so I left. I started working in a salon and looking at Guido Palau's work. I worked on his team for a while and then, after that, started working on Sam McKnight's team. From there, I started my own career.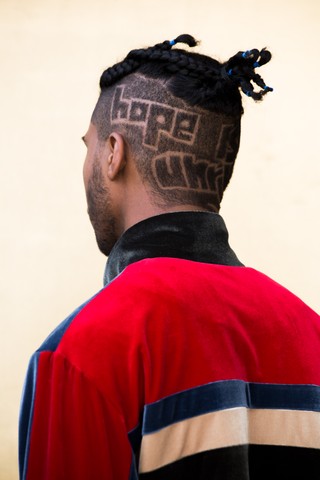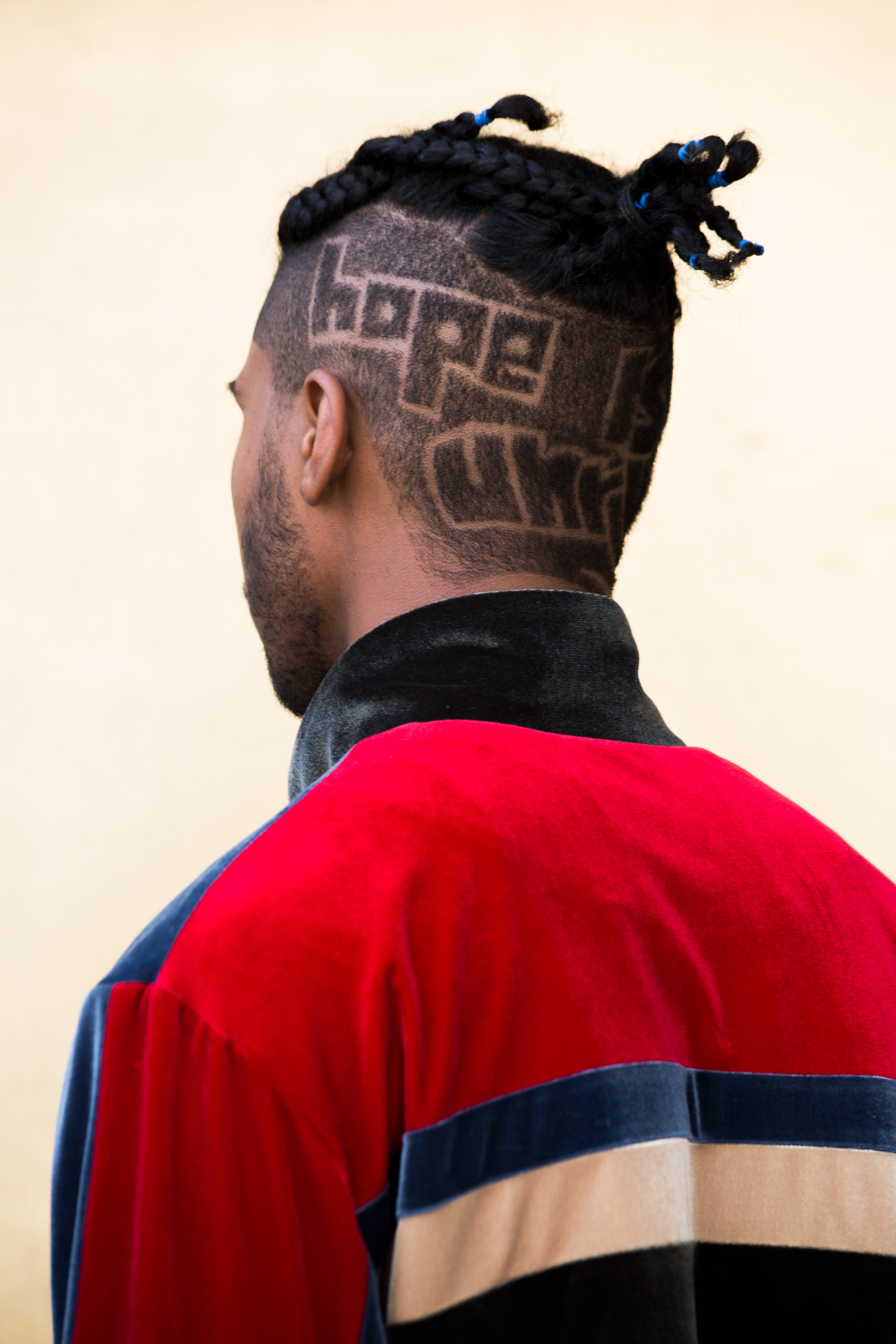 You play around a lot with shape and volume. To me, it feels like you're demonstrating all the possibilities of black hair. Is this a conscious artistic mission?
It is intentional. There are a lot of people that don't know black hair can do many things and look many ways and have different feels and textures. I think a lot of people don't really dive into it. Black hair is put into a category when it should just be the norm like everything else. I don't know if we'll ever get there while I'm here. But I think that it also shows people need to educate themselves more about black hair. Especially if you're going to work in fields like art, fashion, and film. Because people with black hair do not really feel welcomed as far as their hair is concerned. They come to shoots with it already done. And people will be like, "Yeah, she looks great as she is!" The black models don't get the done-up looks like the other models because no one wants to learn black hair.