stüssy is having a huge archive sale
It's a chance to cop the brand's most iconic pieces.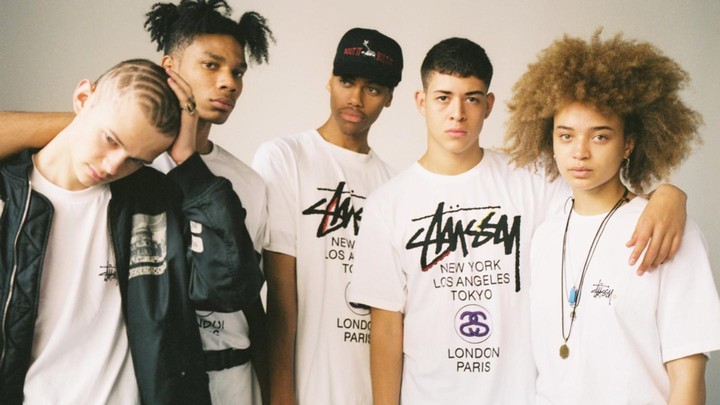 Stüssy has occupied a pivotal space in streetwear since the 80s. The brand has churned out a lot of influential, cheeky tees over the years, holding a mirror up to our times while still being massively cool. (One standout: a tee with a Warhol-esque portrait of North Korean dictator Kim Jong-il.) And now the 37-year-old brand is revisiting its vast archive with a pop-up sale in New York — starting today!
Stüssy has been reflecting on its past a lot recently. In August, the brand released the garangatuan book An IDEA book about T-Shirts by Stüssy, a roundup of its most iconic T-shirts styled by i-D fashion director Alastair McKimm, shot by Inez and Vindooh, and art directed by Ryan Wilms. "I was in Northern Ireland surfing whenever I didn't have to be at school," Alastair told i-D, reflecting on his first Stüssy piece. "I remember, in the 90s, I had this sweatshirt with a character on the front — a guy with a little broken crown. It said 'Knowledge is King.' I wore that sweatshirt to death. I don't even know how I got it. Someone must have bought it for me because it was before I had spending money."
The important details for the big event: Stüssy's pop-up sale runs from October 19 to October 22 at 33 Great Jones Street. And don't worry — there'll be plenty of Stüssy to go around. The brand says its stock of archive pieces will be replenished every day during the sale. In an era when copies of archive pieces are being produced like crazy, this is a unique opportunity to cop the real thing.
Tagged: