justin bieber is getting his own museum exhibition
It's like a J-14 Magazine tribute issue come to life.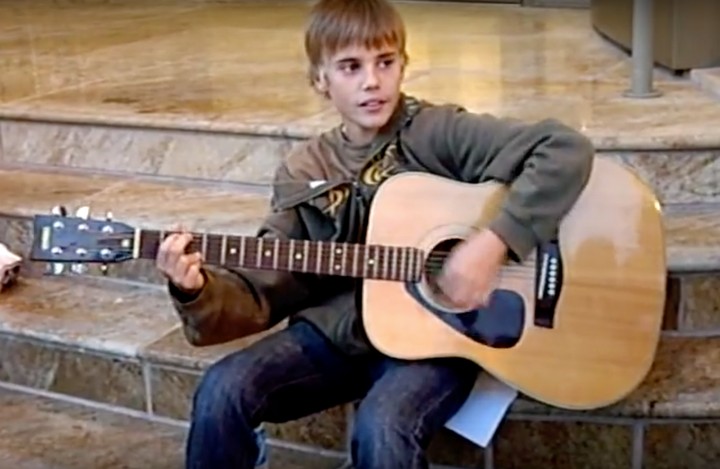 Screenshot via YouTube
Ever wanted to see the hockey bag Justin Bieber carried around as a pre-teen? Or his old dirty sneakers? Well, get ready to book a flight to Canada. A museum exhibition filled with items from the pop star's childhood will be opening soon, The Stratford Beacon Herald reported. Entitled Steps to Stardom, the ultimate fangirl collection will be opening in the Canadian's hometown of Stratford, Ottawa.
Justin Bieber's grandparents and The Stanford Perth Museum worked together to put on the exhibition, with Justin's blessing. John Kastner, general manager of The Stanford Perth Museum, said he worked closely with Justin and his management to decide what would be put on display. Together, Justin and his grandparents donated items like old microphones, backstage passes, t-shirts, and the jacket he wore as a team member of the Stratford Warriors.
The exhibition's title is an ode to how the singer first gained fame: busking on the steps of Stratford's Avon Theater with his guitar. Kastner said the museum will receive more items from Bieber's life over time. Maybe a pair of harem pants from his massive collection will be put on display. The exhibition is set to open on February 18 and doesn't have an end date yet. Until it opens, watch this super adorbs home video of young Justin singing "With You" in his living room.