watch lady gaga get kicked out of a wal-mart in the trailer for 'gaga: five foot two'
Her Netflix documentary premieres September 22.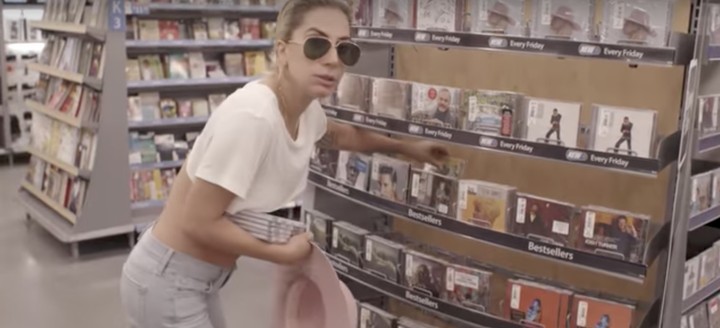 Screenshot via YouTube
The release of Joanne marked the arrival of a remarkably tamed Lady Gaga — one who rocks baby-pink hats, pens Shania Twain-flavored country tunes, and loves yoga. Joanne-era Gaga seems like a far cry from the LES club girl who sung "I wanna take a ride on your disco stick" and wore decapitated Kermit the Frogs like a fur coat. The new documentary Gaga Five Foot Two will give fans a look at how Gaga's metamorphosis occurred, capturing her painful physical therapy sessions and intimate moments of introspection. The first full trailer for the film, which was made in collaboration with Inez and Vinoodh and premieres September 22, has just been released.
The film will highlight the months surrounding the release of Joanne and Gaga's performance at the Super Bowl halftime show. There's a flurry of moments in the short clip: Gaga getting a "Joanne" tat, struggling to ride a white horse, and receiving a series of painful shots for her muscle pain.
Perhaps the best clip is when Gaga visits a Wal-Mart to buy copies of Joanne and hand them out to fans. The gratuitous gesture quickly gets shut down by the supercenter's staff when things start to get rowdy. There's also a quick cameo from Donatella Versace, who designed the outfits for Gaga's halftime performance, backstage before the big show.
Watch Gaga live her best life as a chic rodeo girl below.