haunting photographs from inside one of fashion's most secretive houses, azzedine alaïa
"My images are often details from which you can extrapolate something much bigger."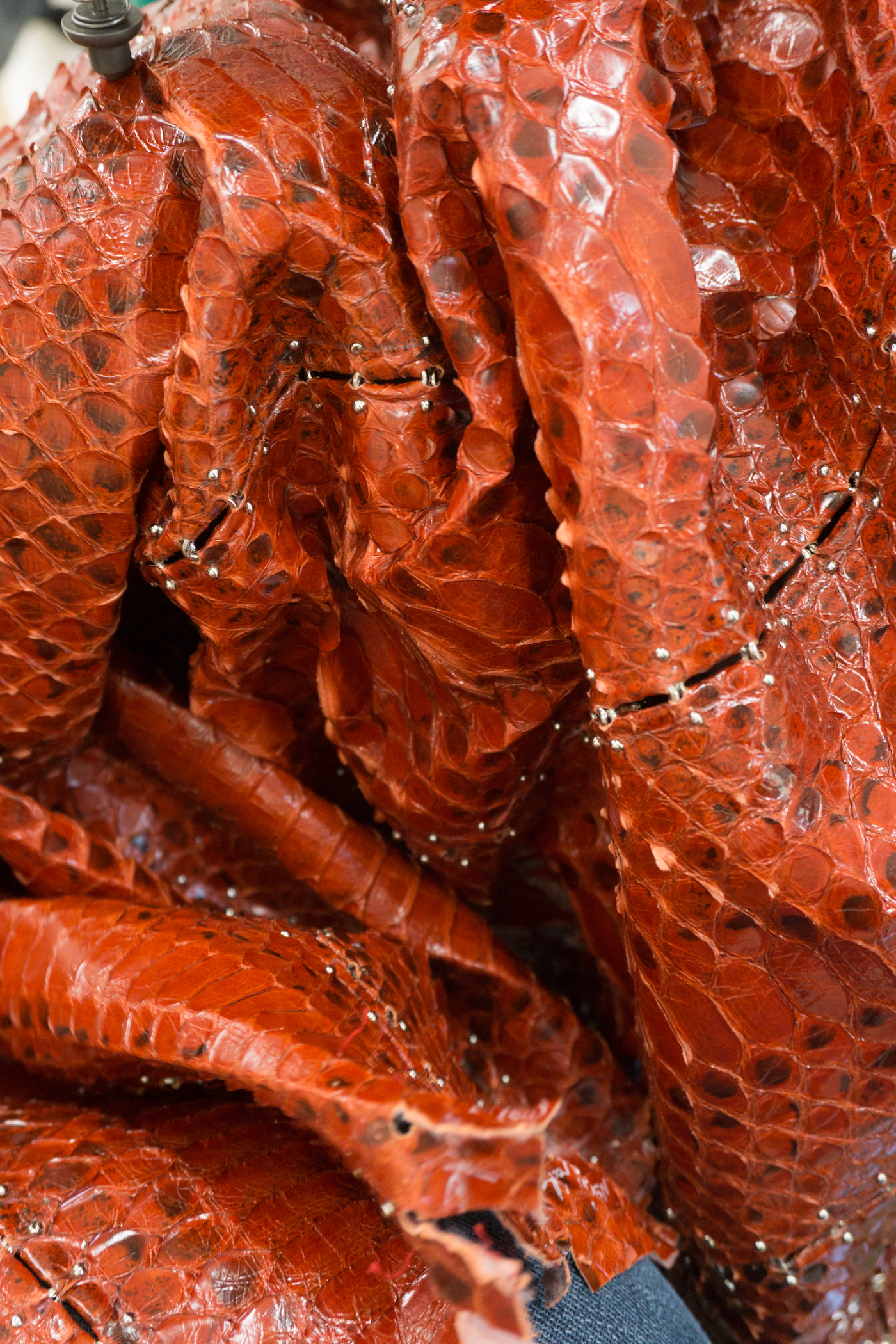 In the last three years, the acclaimed British artist Richard Wentworth has made more than 200 images documenting details of production and private moments within the cloistered couture house of Azzedine Alaïa. Fascinated by eventuality, Wentworth never searches for better positions or angles. His photographs depict honest moments at Maison Alaïa, ranging from models preparing for a runway show to the ateliers at work, the interior and exterior architecture of buildings, and textures of garments and materials. A selection of these photographs, edited with Alaïa himself, will be on view this fall at Galerie Azzedine Alaïa in Paris.
Wentworth, who was born in Samoa and studied in London, where he still lives, is a sculptor closely tied to the pioneering artistic movement of New British Sculpture in the early 80s. Since the 70s, he has also created hundreds of thousands of photographs for a series entitled Making Do & Getting By. It is easy to call each of the 70-year-old's series a different project, yet when we speak over the phone he is quick to say, "I don't do projects. I just work and my work takes all sorts of different forms."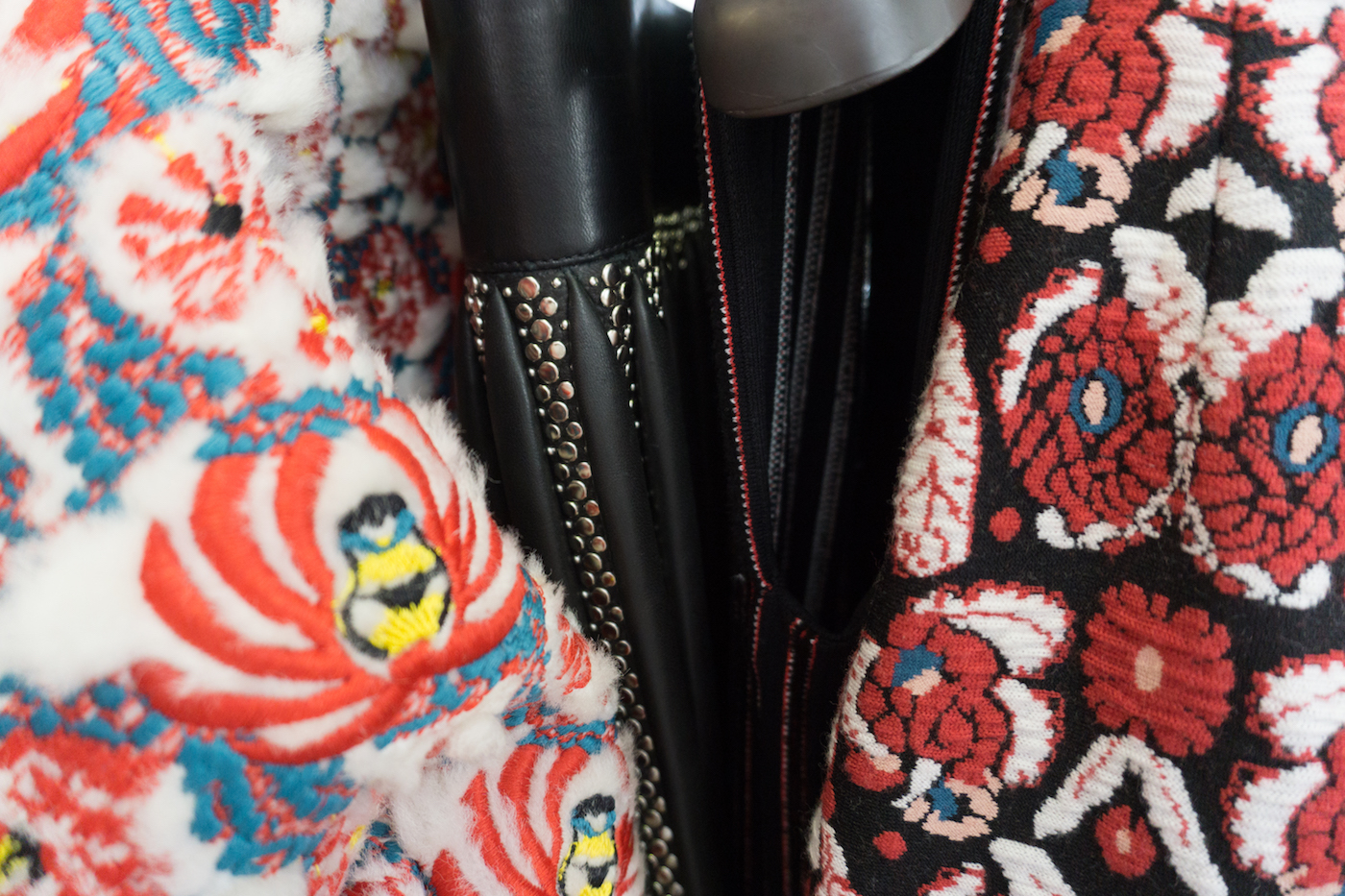 How did you first meet Azzedine and become involved with the house?
I'm usually spot on with dates, so it's funny how well I remember us meeting but not when. Perhaps that's a great sign of friendship. I was in Paris and [the cultural critic] Donatien Grau said, "Azzedine would love you to come to lunch." I'm gregarious and nosy, but I'm not a starfucker who gets overly excited about meeting the Queen; I just think people are interesting. So I went. There's this big kitchen that's a cross between a very nice school and a farmhouse —not the least bit corporate, slightly personal, lots of people working but you're not sure of anyone's status. It was an informal, domestic experience, but big — the main table seats 20, maybe 25 people. It's something that is done regularly and all of a sudden I'd joined in but didn't really know what my place was. The nice thing is that I don't come from fashion, so it was just like having lunch with someone.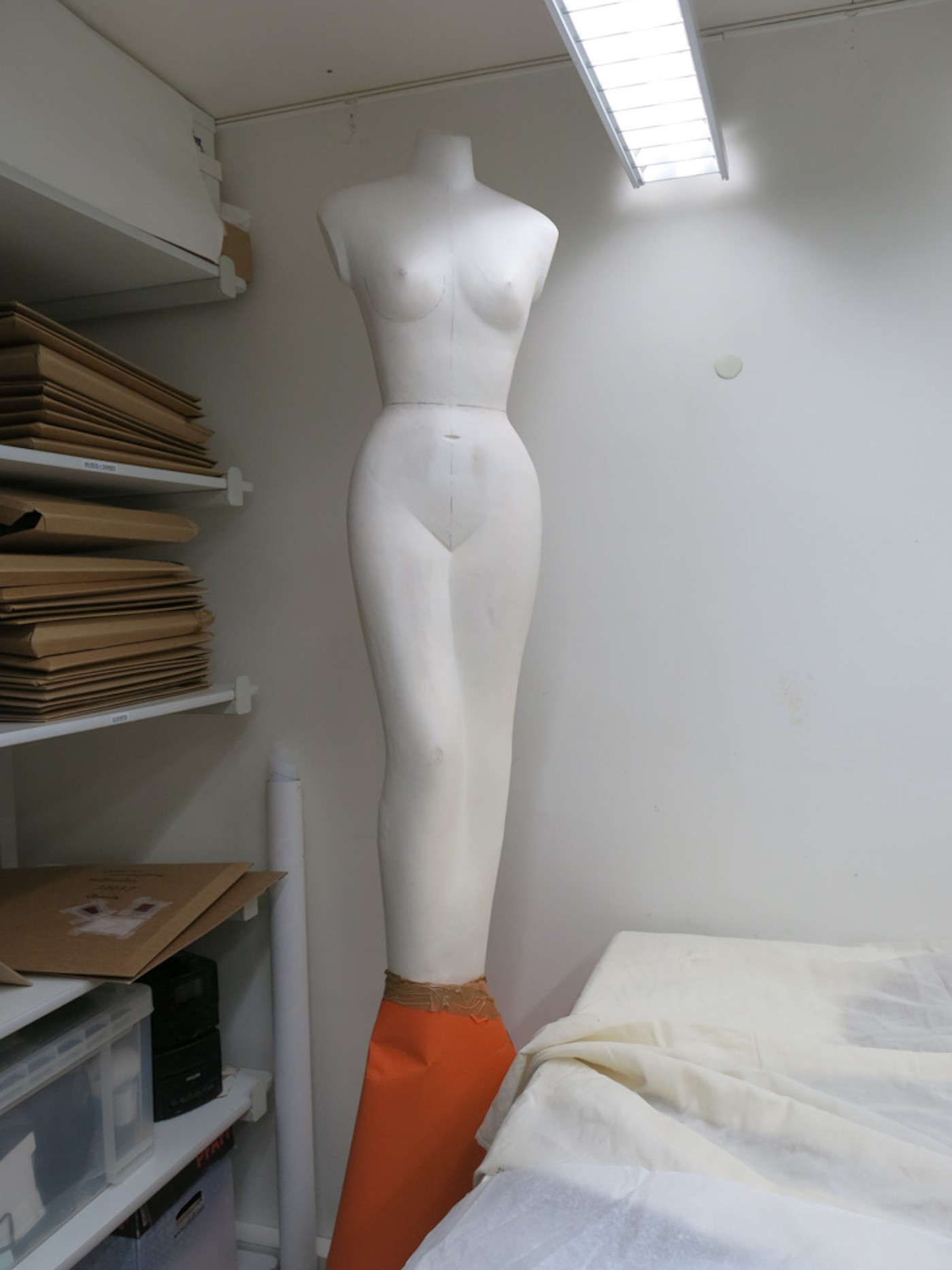 Before this lunch and the ensuing friendship, what was your relationship to fashion?
I've probably seen a couple of runway shows in my life, so I don't have much of a judgemnt about them. The simple fact of being there during the preparations, just like anything, is incredibly revealing. Suddenly I saw it like a city — the history of the parade, a religious procession, totally bound up with the history of the theater. The models are more like boys than girls. They're also astonishingly patient and alert. Some are very distant, but the few who are talkative are super intelligent. As a heterosexual man who admires women, the sense that this was an ancient Greek chorus was thrilling. I felt pretty dumb, never having thought of organized sexuality in this way before.
Then there's music and everyone knows what to do. Azzedine is very reserved and attentive, watching it all, but he never appears. It was a very strong feeling of privilege, witnessing so many cultures crossing.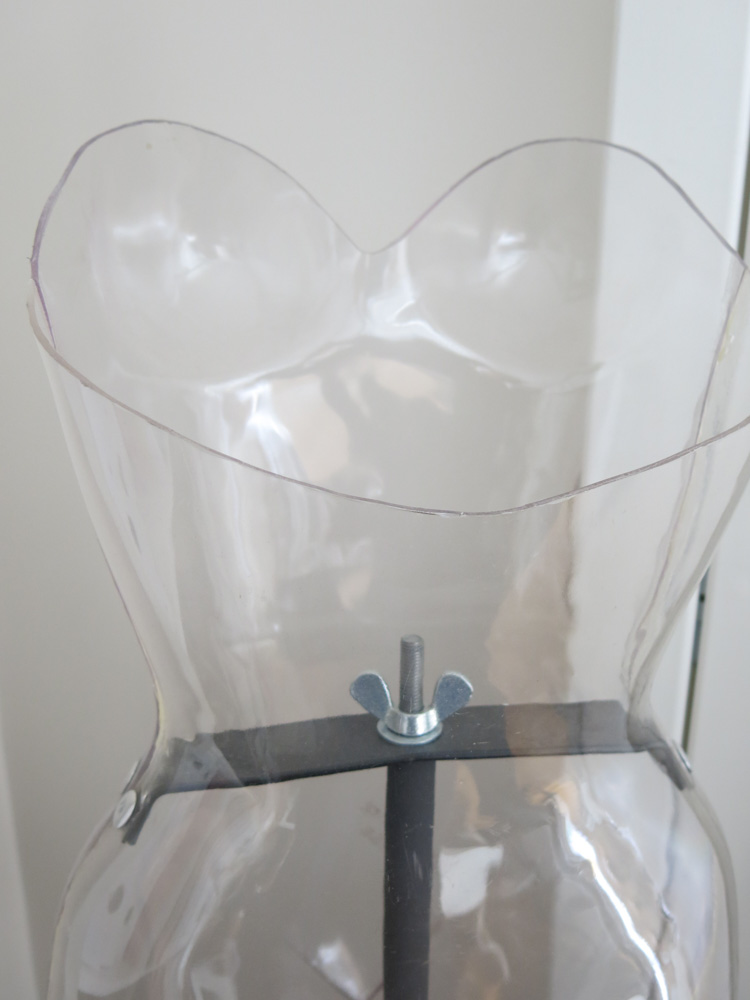 Can you also talk about your relationship to photography?
I'm not a photographer, I don't come from photography. It doesn't hold my attention as a set of organizational procedures. Of course I'm disappointed if a photograph is a bad photograph, technically, but I'm not very knowledgeable. I'm known for photographing occurrences, so a couple hundred years ago I may have been an essayist. I'm interested in eventuality as a current. I think things have to happen to you; I would not climb on top of a building to get a better photograph. The nature of photography is that it's unaccountable.
My photographs are often extremely modest because I think if you know what the lexicon contains, you can create something. It's very private. I don't ask people to stand back or get out of the light. I don't go hunting. I don't go out with my camera cocked and ready. I have something in my pocket that might record something, but most of the things that interest me are things like this conversation, verbal memories.
During this time [with Alaïa], I kept thinking, "Would this work be better if I was an editorial photographer?" and the answer is that it couldn't be. It is what it is. It's like, would your diary be better if you used a typewriter? No. You've got an inky hand and a broken pencil and it's your diary.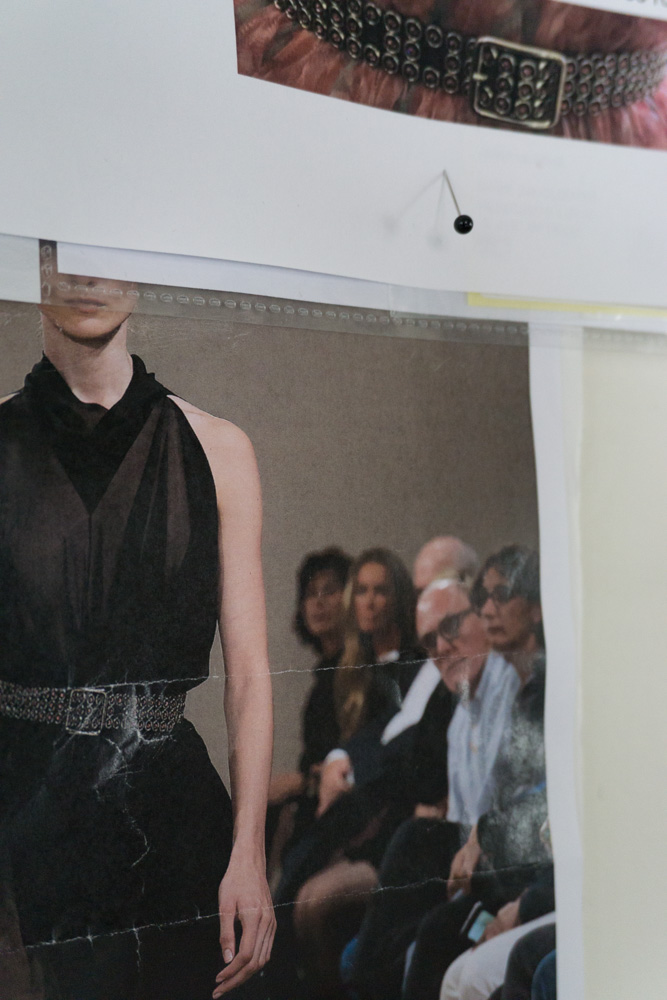 So how did this series begin?
After meeting Azzedine a few times, I had probably taken pictures of the floor or the dining table; my images are often details from which you can extrapolate something much bigger. At some point they said, "Why don't you take more pictures?" and I said, "Okay." But nobody said what to photograph or, "You can't go in there!" Since then, Azzedine has become incredibly engaged. He's looked at all the photographs and he's edited it, saying, "Can we use these?" and I say, "Yes." There's a collaborative, mutual element. It's really important that this didn't come out of a formal invitation. It's an occurrence that will continue, no doubt, in some way. It's like a selfie stick: it's extendable.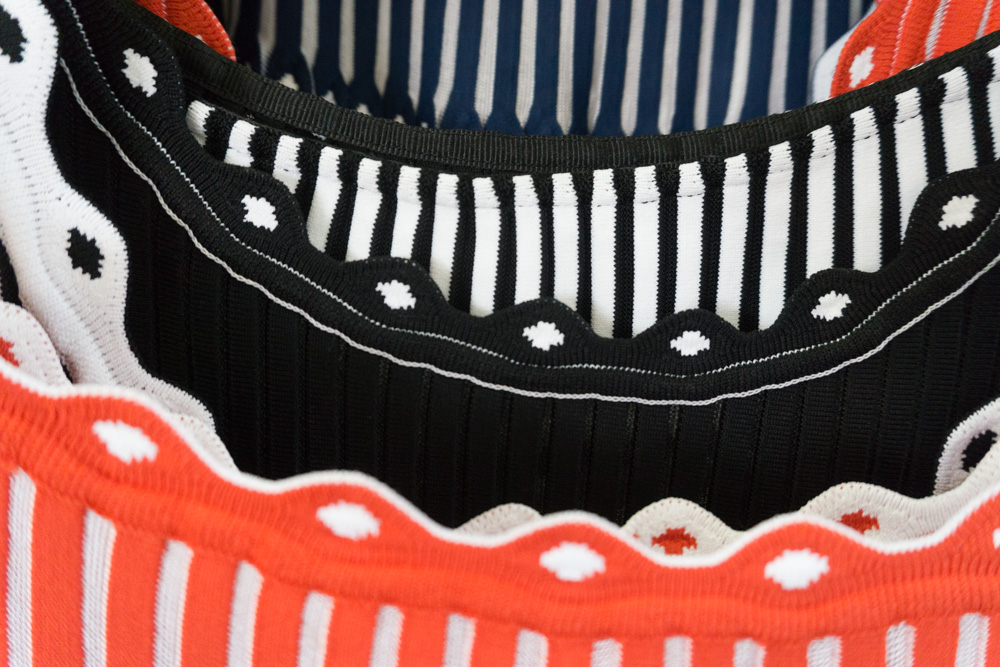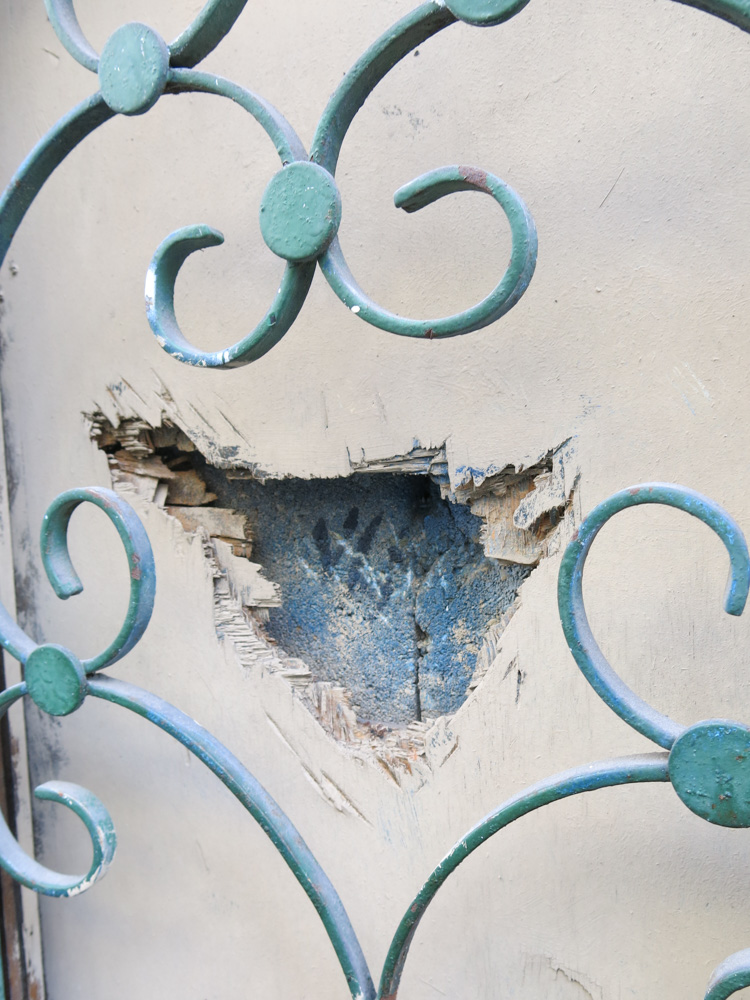 ---
All Images Courtesy Richard Wentworth
Tagged: