this artist is deconstructing femininity with her phallic sculptures
British artist Christabel MacGreevy has found inspiration in the talismans and fertility charms found in the British Museum.
Art Christabel MacGreevy
Following on from Fertility Field, a playful series of papier-mâché sculptures and colorful illustrations inspired by a large collection of phallic objects and fertility symbols found in Thailand's legendary Phra Nang Princess cave, British artist Christabel MacGreevy's second solo show, GLUT, reflects on the notion of femininity and what it means to identify as a woman.

"When I was young, I wanted to be a boy," she tells i-D. "I looked up to my brothers and older male cousins. Maybe in essence I was a feminist — I could see there was a difference between the way I was treated, and the boys were treated, and I found it unfair. I heard the phrase, boys will be boys, and I thought, why will boys be boys? I found that so irritating and unjust. So instead of combatting it, I decided to just be a boy, wore boys clothes and made everyone call me Chris."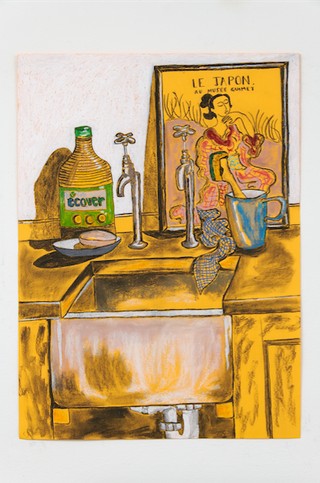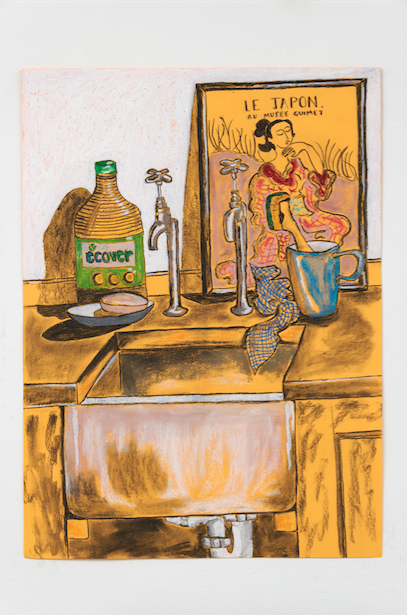 Now an adult Christabel defines herself as a woman — which is a key part of how she understands and perceives herself in the world. Christabel began her research looking at the talismans and fertility charms found in the British Museum. "Although the creation of new life requires equal parts male and female fertility, most of these icons were in the image of a woman," she says. "Although there were a few snakes, here and there, the image of a mother and child or pregnant woman is so much more readable as a visual symbol, that many of these cultures boiled down the essence of fertility to just the image of a woman. These fertility charms were for the land, as well as flourishing families and heirs. This historical approach to self-discovery serves to strengthen my own perceptions and trajectory as both an artist and a woman." The result is a series of colorful illustrations of squiggles, sculptural forms and oblong shapes.
Elsewhere, Christabel presents a series of illustrations based on the sinks in her studio, at her parents house, and her own home. Not only is a sink anatomically evocative of the female form it also alludes to sense of female nurture — the watering point, the mother, the centre of the home.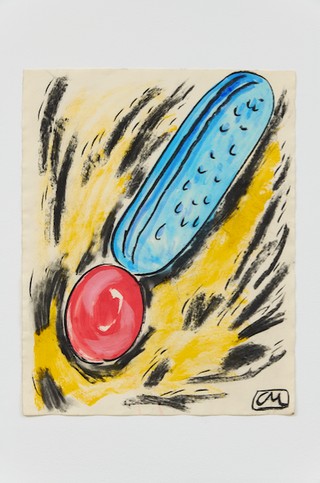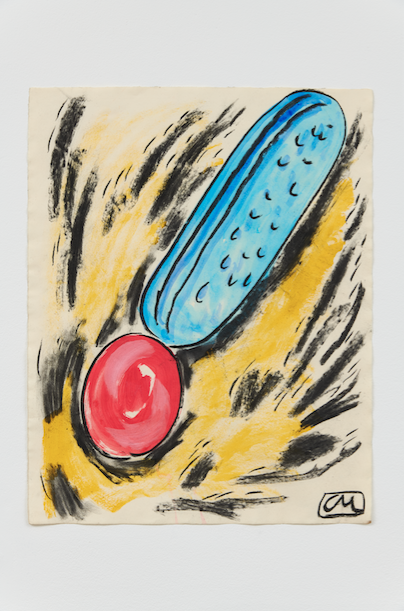 For the show's centerpiece, Christabel has created a group of papier-mâché and resin sculptures. Phallic in their overall appearance, and yet framed as a symbol of femininity, the sculptures represent a subversive female power. "It's not a coy power," she continues. "It's something a bit more knowing, a bit stronger and a bit tougher."
This article originally appeared on i-D UK.
Stories