Photgraphy Dia Dipasupil/WireImage
talking to the designer who brought diversity to the met gala
Prabal Gurung talks to i-D about pushing for change and diversity in the fashion industry.
Photgraphy Dia Dipasupil/WireImage
Sitting in his sunlight-filled office in the Garment District, Prabal Gurung takes a seat in one of his conference rooms filled with the fashion and art books that inspire him. Last year in particular, Gurung was on many people's radars for his activism involving diversity and inclusion — not that it was the first time he's ever spoken out about those very topics and the lack of them in the industry. In 2017, activist and writer Gloria Steinem sat front row at his fashion show (her first ever), he collaborated with plus-size brand Lane Bryant, and a little over a year ago, he also sent a parade of models down the runway wearing t-shirts that read, "This is what a feminist looks like," and "The future is female."
"I didn't even think people would want to wear those T-shirts," he says. "They went down the runway and it became an emotional moment for everyone, and then people immediately wanted them. We had to scramble." Late last year, he also signed to IMG (that may mean a upcoming book or movie) and even into the early months of 2018, he's continuing with his passion for activism. Take, for example, his fall 2018 collection presented in February — its pink tones taken from India's Gulabi Gang and China's Mosuo tribe (both are women-led and have a connection to the color pink). For the Met Gala's "Heavenly Bodies" them, as the Global Creative Director of Japanese jewelry brand Tasaki, he's also making a statement by dressing a table of diverse women in gowns reinterpreted by religious themes. Diane Kruger, Gabrielle Union, Deepika Padukone, Eiza Gonzalez, Ashley Graham, Ming Xi, Hikari Mori, and Hailee Steinfeld are the women he's chosen to dress.
Gurung himself has the first-hand experience of feeling alienated. He grew up in Nepal, lived in London and Australia, and was born in Singapore. "I know what it feels like to turn the pages of magazine and see no one like you," he says. "I know what it feels to not be represented and have no visibility. It takes a lot of working, a lot of confidence, a lot of self-talking to tell yourself you're worth it. It takes a lot of years."
After working under Bill Blass and at Donna Karan, he launched his own womenswear line in 2009. "I realized what I wanted to do was if and when I have a little bit of a platform and an audience, I'm going to start talking about things that are important to me. Representation and visibility: making them a big factor simply because it was completely lacking in our industry. There was an idea of tokenism, which I thought was really damaging."
According to The Fashion Spot's seasonal diversity report, 62.7 percent of models on the Fall 2018 runway were white and 37.3 percent were models of color. In nearly 100 shows, only 27 plus-size models walked in eight New York shows. And that doesn't even touch on the lack of diversity in magazines, ads, and even social media.
"My first interview, I used to talk about women of substance that I was designing for," says Gurung. "I played with this idea of feminism and femininity, which was not a big thing at the time when I just started out, because people didn't really understand." Part of what sparked a fire in Gurung to speak out — through the medium of fashion design as well as on panels, on social media, and in conversations with friends, family, and people in the industry, was the archaic perceptions that people seemed to have about fashion and the people who love it. "What I saw was if you're an intelligent writer, someone who had to dress a certain way, you can't be someone who can come across like you like beauty or fashion. You've got to be a ditzy girl,' he says. "I found that problematic."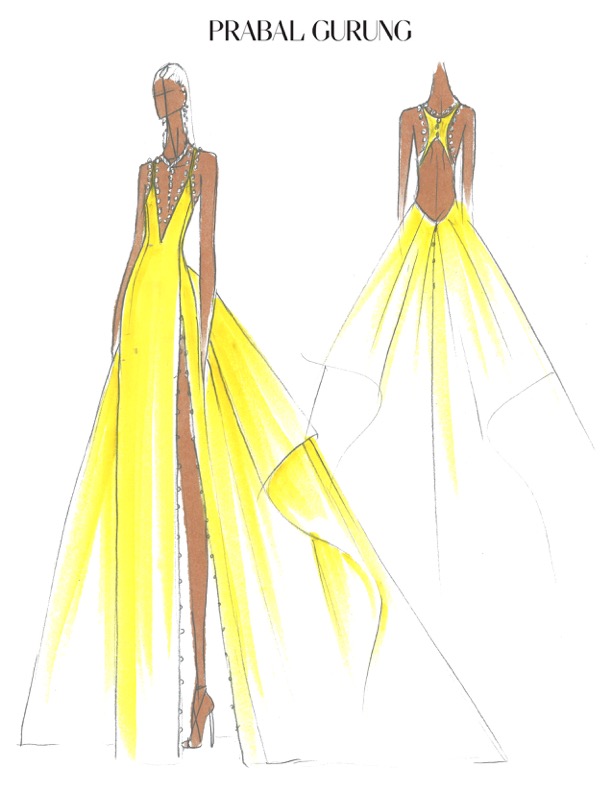 In a way, the choice of women he's taking to the Met is a statement come full circle — the women represent diversity in ethnicity, size, career field, and more. It's part of his theory on how to start fixing the fashion industry. "If we want a change in those photo shoots and those runways, the biggest change happens with a seat at the table," he says. "I was at this plus size panel and these women were like, 'We don't see ourselves in magazines.' I was like, 'You need to demand a seat at the table. If you think size zero editors are going to sit there and think what goes through your mind, then you're wrong.'"
"What does your personal seat at the dinner table look like when you invite people into your home?" he says, pausing for a moment. "Is it diverse enough? Is it the same people? Then it's a problem. If it's same exact thinking, same looking, same thing, then it's a problem."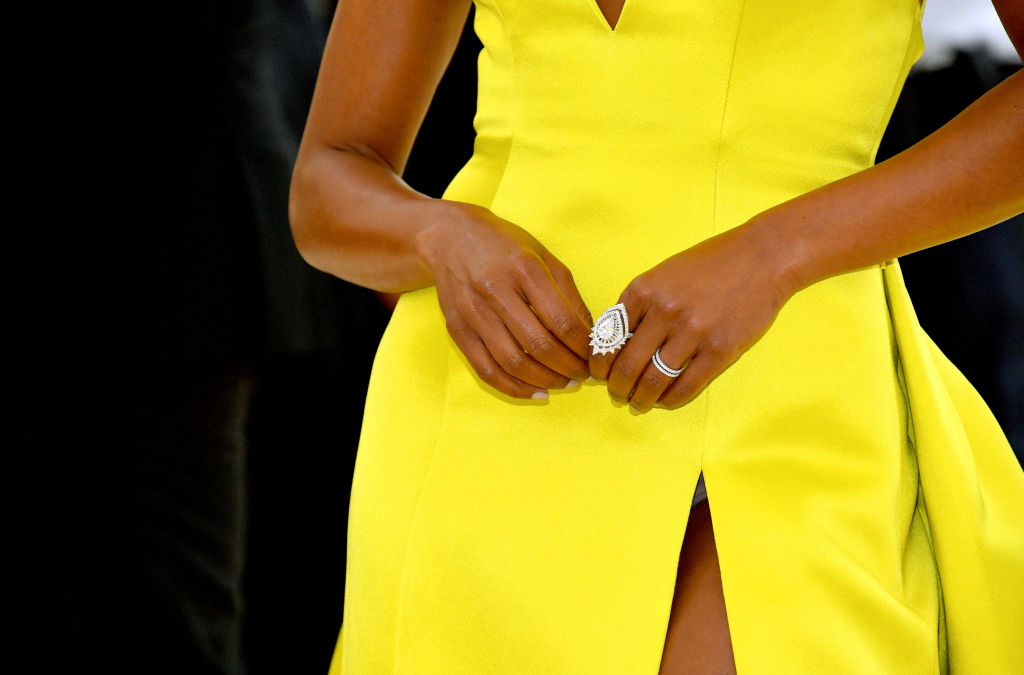 "It starts from there," he says. "When you are surrounded by minorities and women and people of color and gender, you start hearing stories differently. You start hearing pain differently."
That goes back to the entire teams behind the fashion industry—according to the designer. The seamstresses, the laborers, the campaign photographers, the models, the art director, the makeup artist — in the perfect situation, would come from all different backgrounds and all have a seat at the table. "I really want to start a dialogue," he says. "I don't think any topic should be off limit to have a conversation about as long as the outcome is going to be positive because people are going to learn about it."
Tagged: