the video for kendrick and sza's 'all the stars' just dropped!
It's a beautiful celebration of black excellence.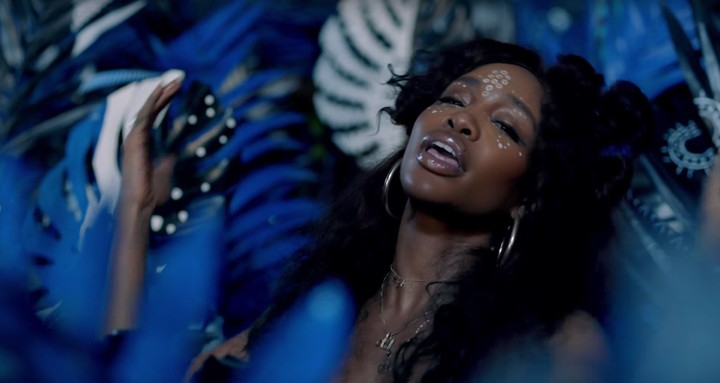 Screenshot via YouTube
This article was originally published by i-D UK.
We open with Kendrick, on a boat, in a massive puffer jacket, riding through waves of swaying arms. The first shot from the video for All The Stars is biblical. Cut to SZA now, living her best life dancing among the actual stars like some kind of Goddess of the Universe. Directed by longtime Kendrick collaborator Dave Meyers and The Little Homies (the alias adopted by Kendrick himself when directing with Dave Free), the video is a celebration of black excellence ft. Converse, an array of great headwear, and a hell of a lot of very regal, very beautiful people.
In case you'd forgotten what epic movie soundtrack this is taken from, look out for Kendrick being followed through a burnt out landscape by a pack of black panthers. Also keep an eye out for the very brilliant shot of SZA, framed with carnival feathers, in a rather iconic one-piece. Forever stars, these two.