bella hadid ordered her own security guard to back off a female photographer
The incident comes one year after her sister Gigi was physically harassed at Milan Fashion Week in a similar paparazzi scrum.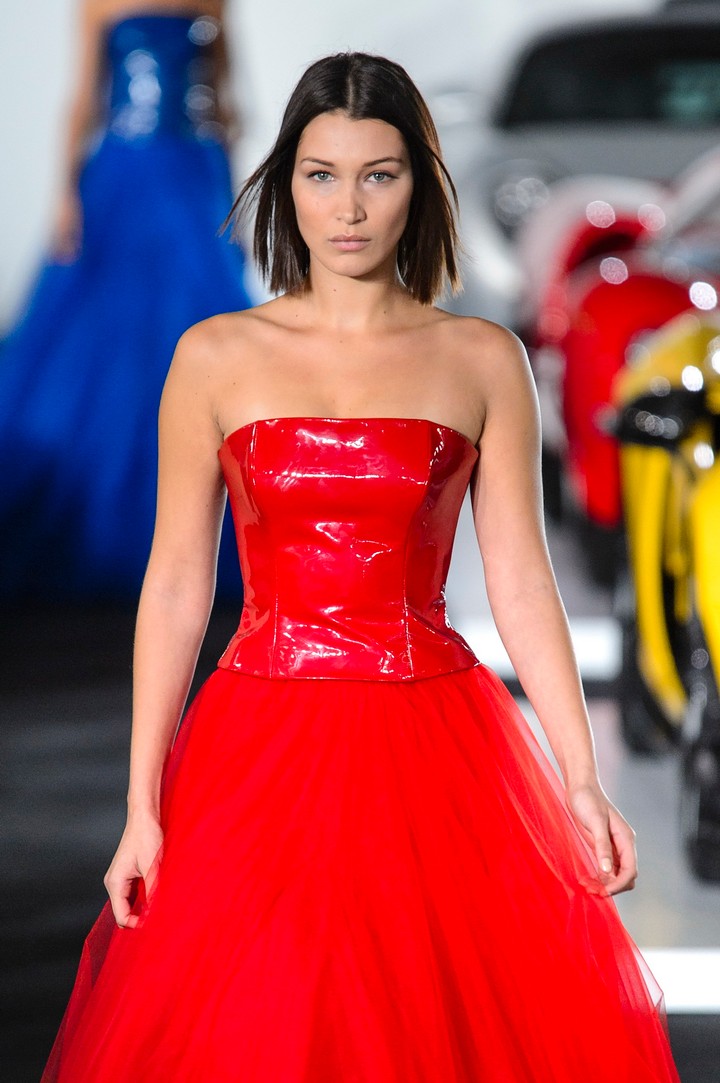 Zdjęcie: Mitchell Sams. Ralph Lauren autumn/winter 17
This article was originally published by i-D UK.
Bella Hadid just interfered with a security guard getting too rough with a female photographer like a goddamn boss, with her own security guard, no less. A video obtained by TMZ shows Bella leaving the Michael Kors show flanked by a cluster of, quite frankly, terrifying guards ordering a throng of snap-happy paps to back off the model. One minute, Bella is meandering down the road like a poor new baby giraffe being paraded around the local zoo, next, she leaps out and pulls her guard back, demanding, "Please don't touch her." She then checks if the photographer is OK, and we all give her a mental standing ovation.
The incident comes a year after Bella's sister Gigi was herself physically accosted in a similar scrimmage. At Milan Fashion Week last September, Gigi was lunged at by Vitalii Sediuk, a man notorious for harassing celebrities. Fortunately she managed to elbow him out of the way, but she really shouldn't need to. Just as Bella shouldn't have to instruct her security not to physically move a female photographer in this manner.
A casual reminder that it's not OK to aggressively touch women when uninvited.