'call me by your name' got pulled from a chinese film festival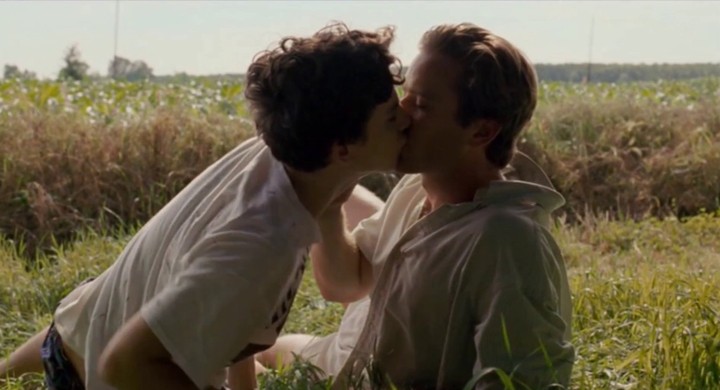 Screenshot via YouTube
Queer culture is becoming popular culture. The success of Call Me By Your Name has suggested straight audiences might finally be open to watching romances go beyond "boy meets girl". However, not everyone is ready to see two boys go at it. Call Me By Your Name has recently been banned in China, a country that has frequently censored and/or banned films depicting homosexuality. The Oscar-winning film was set to screen at the Beijing International Film Festival next month before it abruptly got pulled this week, Reuters reports. Other films that have been banned by China's government include Brokeback Mountain and Spring Fever. Also (bafflingly) on the banned list: Babe: Pig in the City. (China bans any film depicting talking animals.)
The Chinese Communist Party has been cracking down on depictions of homosexuality, despite China having thriving LGBTQ communities in its large cities. "This movie is in deviation from the policy environment in China," Beijing-based film analyst Wu Jian told Reuters. Meanwhile, the move is confusing when you consider a Chinese gaming company recently bought the largest stake in Grindr this year. The country also has its own version of the popular gay hookup app, Blued. The banning of Call Me By Your Name is a reminder that some countries are still hellbent on imposing restrictive laws against the LGBTQ community while acting as if they do not have one. China is not the only country to ban Call Me By Your Name. Tunisia's Ministry of Culture declined a theater's request to screen the Luca Guadagnino-directed flick earlier this month.
The Beijing International Film Festival has not commented on the abrupt ban and Reuters reports Sony Pictures Classics has declined to comment.
Here's a mashup of Oliver and Elio's kissing scenes. Just cause.