daily horoscopes: february 11, 2019
Start the week with intention thanks to the Moon in Taurus.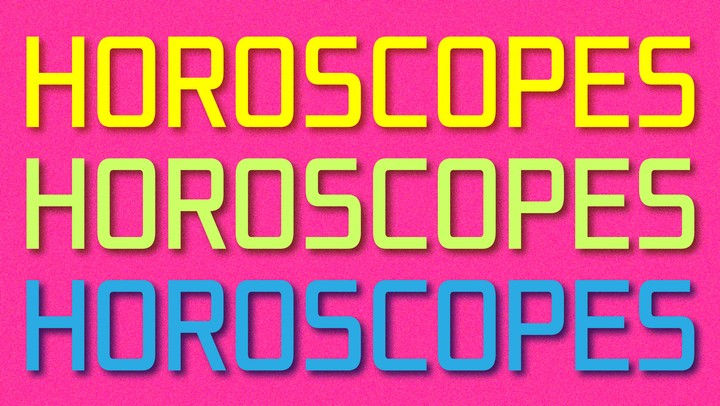 The Moon is in indulgent Taurus, today, which encourages us to be slow and intentional with how we begin our week.
Read the horoscopes for your rising, Sun, and Moon signs to help you lean in to this abundant energy.
Aquarius
(Jan. 20-Feb.18)
Despite it being a Monday, today is a good day for you to practice reclusion and rest. Figure out how you can balance your external obligations with your obligation to replenish your body, mind, and spirit. You're onto some big things, but their sustainability is dependant upon you knowing how to take care of yourself in the in-between moments. If you don't make your well-being a priority, who will?
Pisces
(Feb.19-March 20)
If your systems of organization and ways of moving ideas to plans to real-life things are messy, confusing, or non-existent, today is the day to change that. There are some important downloads coming through for you, today, that will just make you anxious if you don't know how to channel and honor them. A notebook, notes app, or sketchbook will do, but you need some sort of net to catch everything coming to you.
Aries
(March 21-April 19)
If you're feeling caught between who you've been and who you want to be, know that the shift from one into the other isn't suppose to be one big leap. The gradual changes you make to your lifestyle and mindset are what move you into a new paradigm, and the slow process of integration is what makes it sustainable. Just because things aren't happening at your pace doesn't mean they aren't happening, Aries. Relax and enjoy the ride.
Taurus
(April 20-May 20)
Everything is happening as it should, Taurus. This doesn't mean you should lay back and do nothing, but it does mean you should only focus on what is in front of you. Take everything day-by-day and use every moment's potential to its fullest. Be clear about what you want for the future, but stay most committed to what that means for how you will conduct yourself here and now.
Gemini
(May 21-June 21)
If you feel yourself forcing interactions or your own enjoyment of a situation, you've gotten off track, today. It's your day to go with the flow. Not the flow of what other people are doing or want you to do, but a flow that is resonant with how you feel. Engage in hourly check-ins with yourself about what feels best for you in that moment. Be willing to leave situations that don't serve you and set boundaries that protect you, your energy, and your ability to be in an uninterrupted state of alignment, and you will end your day feeling recharged and inspired to take on the week in a new way.
Cancer
(June 22-July 22)
You will find comfort in the company of other people, today. Make an effort to arrange space for you to be surrounded by beings who inspire you to be better, and who want to help you realize your visions. Being social just for the sake of it will not satisfy you. Your interactions should act as fuel. So, choose your crowd wisely, and allow yourself to be fully immersed in the experience of them once you decide to make an appearance.
Leo
(July 23-Aug. 22)
If you start to feel sensitive about what you've been creating lately, or feel a deep need for approval, try to become curious about these urges before you allow them too much space. What could other people say that would satisfy you or enhance your confidence forever? Little to nothing. So, figure out how to sit with whatever discomfort or uncertainty you're feeling as you learn how to move through it on your own, right now. The feeling will pass as soon as you let it.
Virgo
(Aug. 23-Sept. 22)
You may make some new discoveries as to how you want to give and receive love. Talk about them. Don't be afraid to try things out, and embrace possibility over certainty in this arena. If there is genuine love and connection, some changes in the ways that those things are expressed shouldn't spoil any stable commitment, completely. So, let yourself experiment with what is most resonant with where you are and what you want out of your life and out of people for you, right now.
Libra
(Sept. 23-Oct. 22)
If you're feeling more private and reserved than usual, don't place any obligation on yourself to act otherwise. There are some internal dialogue, self-image, and vulnerability shifts occurring that require your patience and understanding. Self-compassion is an important practice to commit to, today. Utilize all of the tools you have at your disposal to make yourself feel safe and cared for as you learn to embrace this metamorphosis.
Scorpio
(Oct. 23-Nov. 21)
Who you are to other people is largely defined by how you treat them. Make sure that your actions have been in alignment with your actual feelings and intentions, lately. Running from being vulnerable will also mean people never get to experience you and the entirety of what you bring to the table. It's time to learn how to balance protecting yourself with showing people how you truly feel about them, or your relationships will always be based on your restraint.
Sagittarius
(Nov. 22-Dec. 21)
Cleaning and categorizing isn't your go-to, but it's an important process for you, right now. Organize your life into what you do because you think you have to and what you do because you love it. If you think there are things floating in between, get more honest with yourself. Look at both camps. Which one holds more weight? Which feeling and what kinds of acts have you allowed yourself to prioritize? Based on the outcome of this exercise, make moves on what will make your life easier and more enjoyable, starting today.
Capricorn
(Dec. 22-Jan. 19)
What has been bringing you the most joy, lately? The circumstances, projects, experiences, etc, that have been lighting you up are what you should weave in to your schedule for the week. You will always have an easy time committing to the obvious tasks that keep your professional and social reputation afloat, but what about everything else? Lean into where you find fun and levity, today, and cement it as a habit, starting this week.