cardi b's 'i like it' video is a spanglish summer banger
Featuring Bad Bunny in some fabulous tiny specs.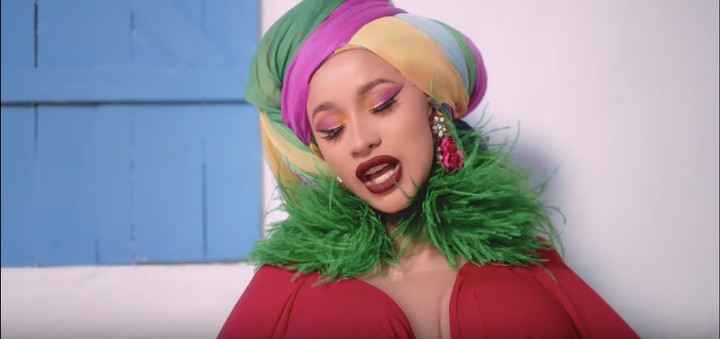 Coming hot on the heels of both "Dinero" and "Be Careful," Cardi gives us a summer bop in the shape of "I Like It." Cardi is giving us vaguely Carmen Miranda realness as she swirls around the streets of Miami in various muumuus and headpieces. Never has pregnancy looked more regal, especially in a great Marc Jacobs look that includes a full yellow skirt, beaded crop top, and turquoise turban. Essentially, Cardi is vacation incarnate.

One of the video's other highlights comes via rapper Bad Bunny, who wears some very little sunglasses, the type last seen on the Bella Hadids of the world. C — could the next hypebeast trend be miniscule eyewear? One glance at his Instagram suggests so. Not to be outdone, J Balvin then delivers a brilliant verse which includes the line "Pa pa paparazzi like I'm Lady Gaga," harking back to the seminal 2008 tune. Truly, Cardi is doing the most to make us sweat even more this summer.