five times handbags were elevated to art, literally
The humble accessory has often been a muse to great artists.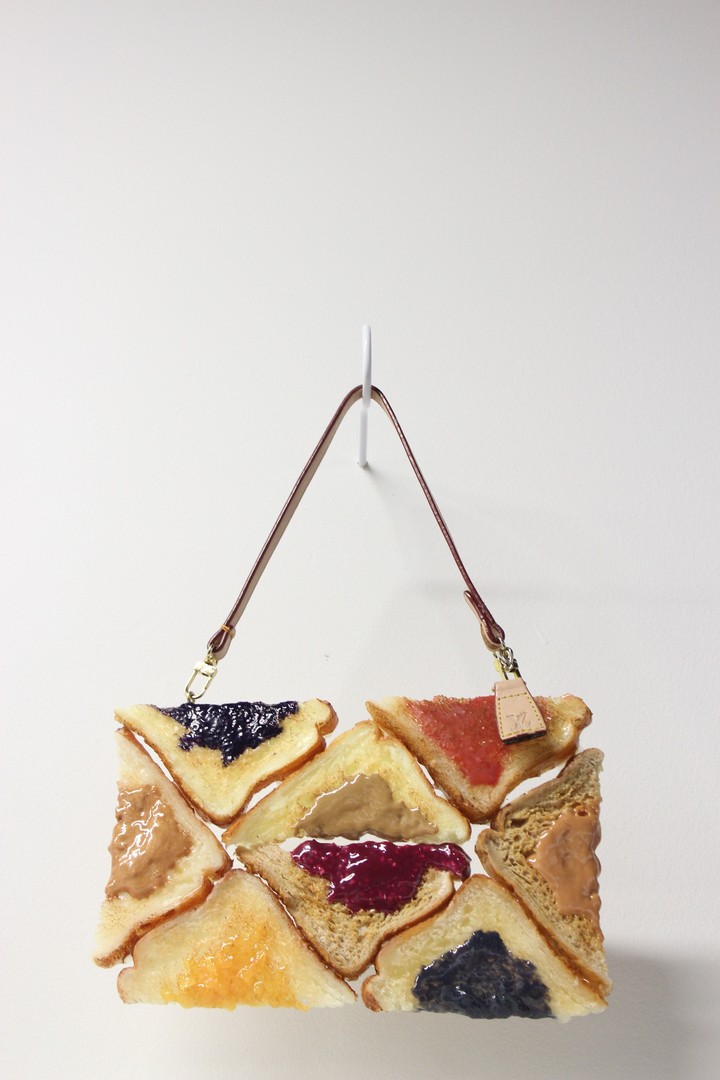 More than just a vessel for carrying around all your stuff, handbags have long played an important cultural role. From totes with quotes to the latest it bags, they're like letters in an alphabet to be read by anyone who understands their secret language. As the need for brands to create a cult bag increases, they're being used more and more as a canvas for artist collaborations — a creative ploy to reach an even wider audience. Artist collections, like Takashi Murakami or Yayoi Kusama for Louis Vuitton, Coco Capitan for Gucci or Damien Hirst for Prada for example, have gone on to become cult classics. While we're used to seeing artists inspire fashion, it's less frequent to see fashion inspire art. Recently Gucci's The Artist Is Present exhibition, where artist Andy Hung created work inspired by their Sylvie bag, gave us timely reminder that inspiration can run both ways. With this in mind we're flipping the script and looking at key moments when handbags have inspired and become the subject and medium of art.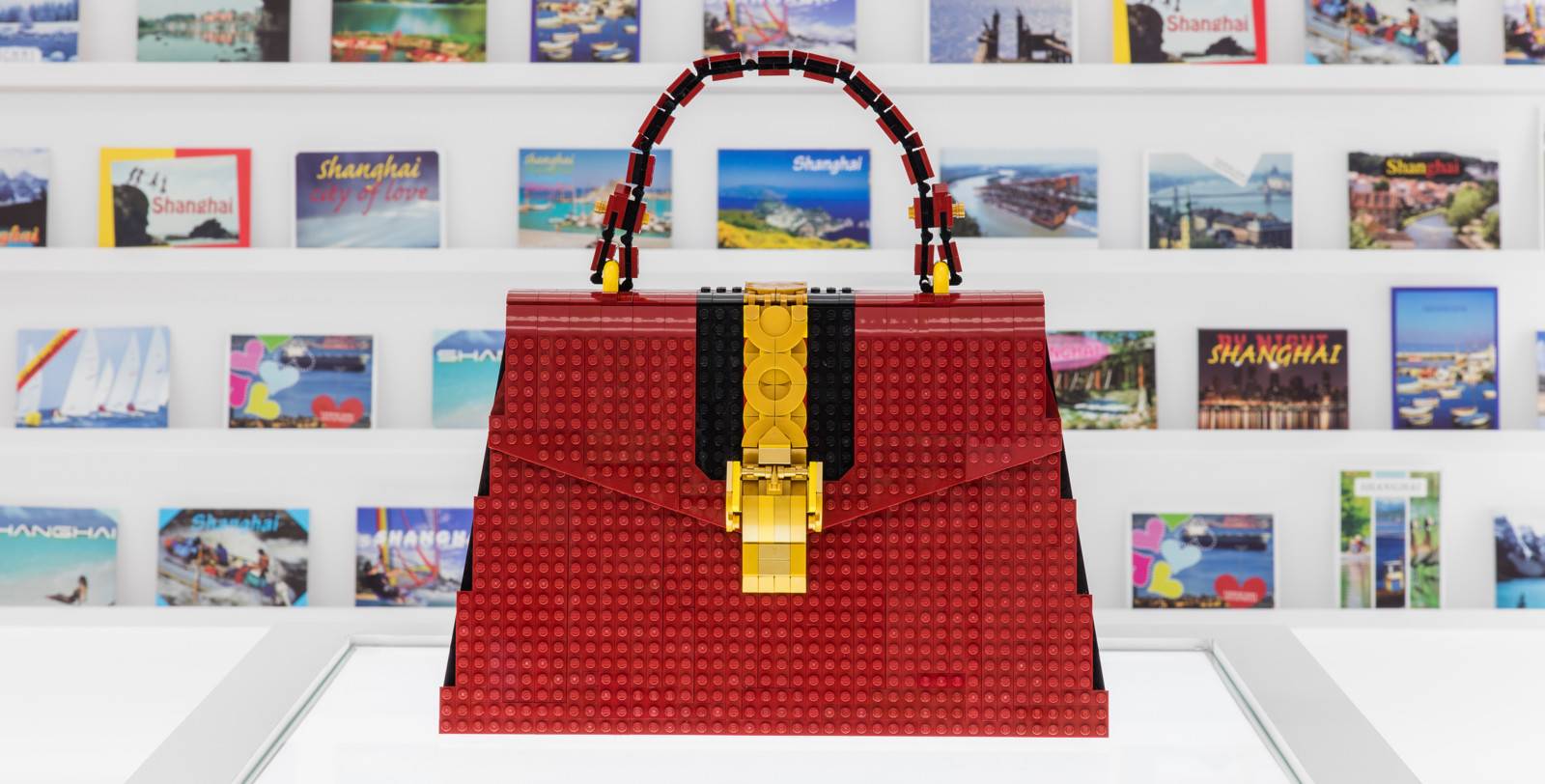 Andy Hung, Gucci's 'Lego Sylvie Bag'
Gucci's recent exhibition, The Artist is Present, at Yuz Museum in Shanghai explored the idea of imitation, replication and copying. According to Gucci, the show explored "how originality can be reached through the act of repetition, and how originals themselves can be preserved through copies." It's a fascinating concept and one that Alessandro Michele explores regularly in his work for the label. One of the works in the exhibition was a Lego replica of Gucci's Sylvie bag made by Andy Hung, the 13th Lego Certified Professional in the world. Using over 1,000 pieces of regular and customised Lego, Andy worked for weeks to replicate texture and shapes of the leather classic.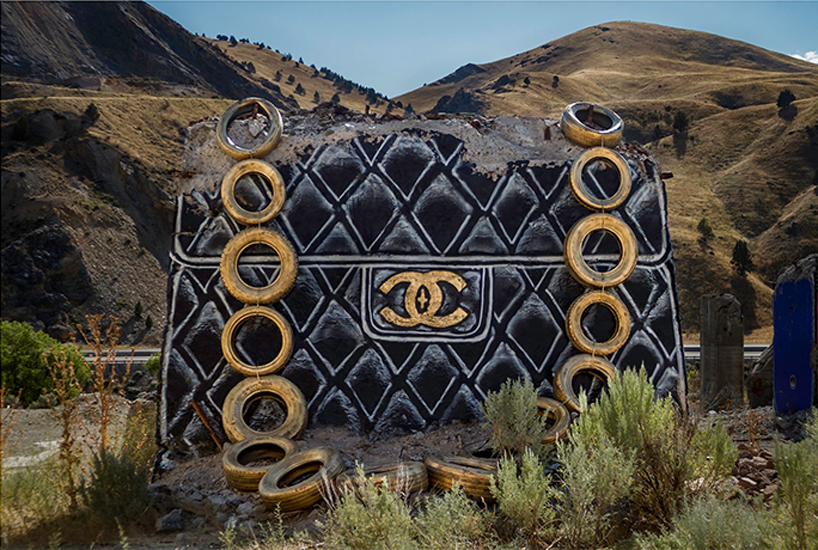 Thrashbird, 'Valley of Secret Values'
In 2014, the artist Thrashbird discovered an area dotted with giant crumbling concrete structures. Identifying this as an opportunity to comment on overconsumption, he turned the wasteland into an art park, meticulously recreating iconic handbag styles across the abandoned site. The artist focused on well-known handbag's and their distinctive features — like Louis Vuitton's monogram, a classic quilted Chanel and even a crocodile Hermes' Birkin, brought to life in giant scale in this context.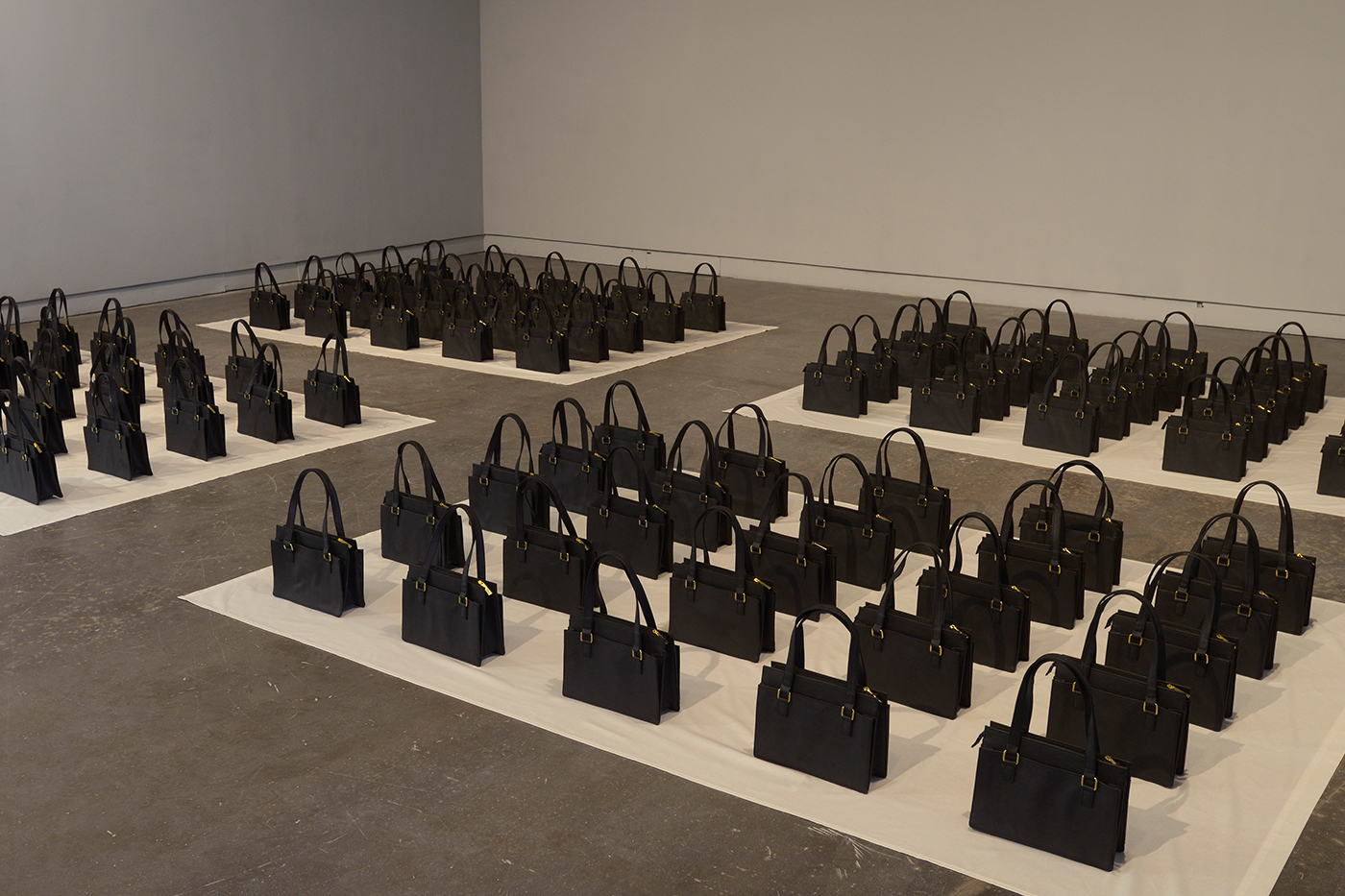 Pio Abad, 'Not a Shield, but a Weapon'
Last year British-Filipino artist Pio Abad created an installation for Art Basel Hong Kong called Not a Shield, but a Weapon. The installation piece consisted of 180 bespoke copies of Margaret Thatcher's famously structured black leather Asprey. Abad's piece was a visually striking comment on how Thatchers handbag functioned as a symbol of her time in power and the ruthless approach that it came to represent.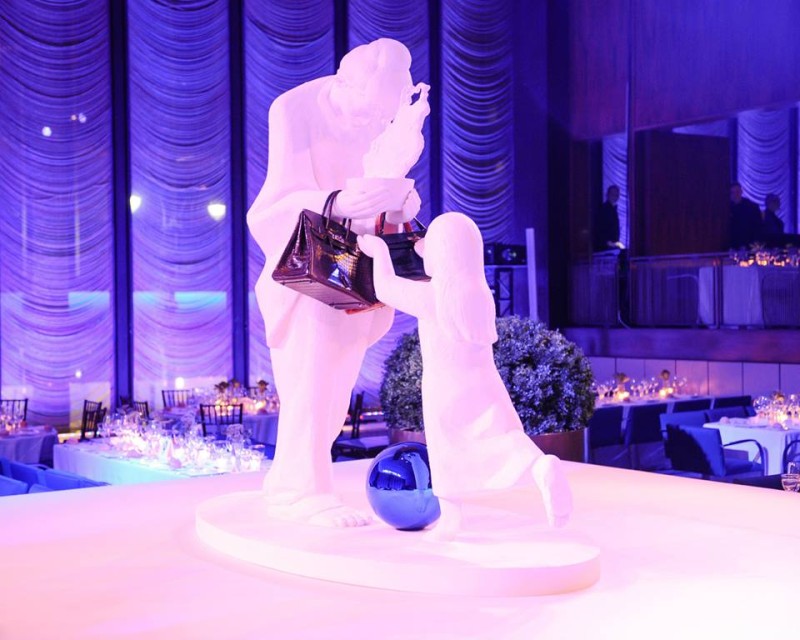 Jeff Koons, Pre-Loved Hermès Birkins
Jeff Koons divided the fashion and art worlds last year when he recreated famous classical paintings on Louis Vuitton bags. But, while memorable, this wasn't the artist's first time using handbags as an avenue for art. In 2014, Koons worked on an exhibition where previously owned Hermès Birkins — donated by friends like Marc Jacobs, Sofia Coppola and Diane von Furstenberg — were customised and incorporated into his sculptural work. The significance of the Hermès classic combined with famous owners gave the show an extra level of meaning (and publicity) that raised over five million dollars for charity.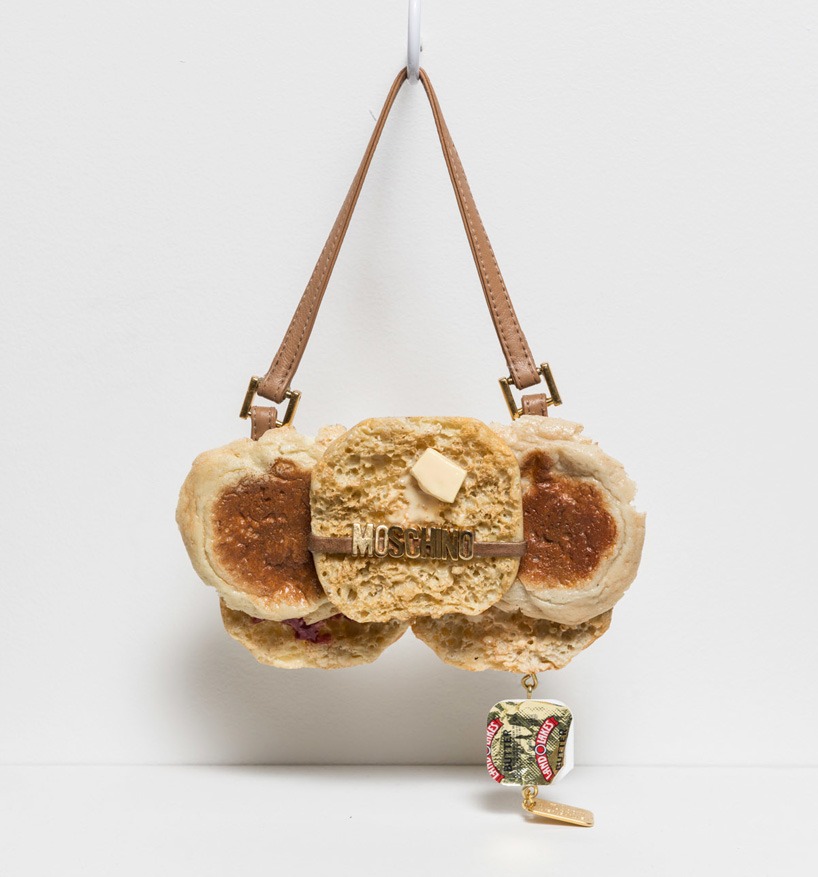 Chloe Wise, Food Bags
In 2015, artist Chloe Wise recreated a selection of iconic designer bags using food, mainly of the carb variety. While funny, the work was also a statement about consumption and the value of objects. From her crumpet Moschino shoulder bag to the pancake Chanel purse, it's remarkable how familiar these products are. Even when they're toasted and dripping in butter.