jared leto will play hef in a new biopic
"I want to understand him."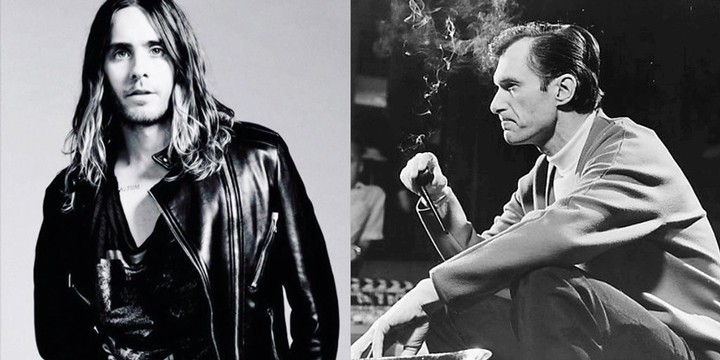 Left via @JaredLeto/Instagram. Right via Wiki.
This article was originally published by i-D Australia.
Jared Leto is set to play late Playboy mogul Hugh Hefner in a new biopic helmed by Brett Ratner. In conversation with The Hollywood Reporter, the Rush Hour director broke the news that Leto, an "old friend," practically begged for the role. "I want to play him," Ratner recalls the actor saying. "I want to understand him."
The film has been in the works since 2007, and the pair are more than primed for the project. They even attended Hefner's 91st birthday celebrations together at the Playboy Mansion earlier this year, and though Leto didn't get to meet the man, Ratner assured THR that "Jared will be able to get as much information as he wants."
Hefner has a complicated legacy that's worthy of the screen, as both an early supporter queer marriage and first publisher to put transgender model Caroline Cossey on the cover of a magazine in 1991.
Now that Leto's been named for the part, it's hard to picture anyone else wearing the iconic silk pajamas and smoking jacket of the Playboy founder. Alongside the biopic, Ratner also hopes to re-boot Hefner's 1960s talk show, Playboy After Dark.
Tagged: