helmut lang just launched a legit 90s-style dating service
The brand's pre-fall 18 campaign stars nine NYC singles looking for summer love.
Photography Alex Lee
Personal ads have helped singletons, swingers, and simply curious humans link up for decades now. But who would have guessed, in the age of Tinder, we'd be so nostalgic for old-school hook-up techniques? Last year Marc Jacobs celebrated Valentine's Day with a steamy hotline service starring Chloe Wise, while Craigslist's decision to shut down its personals service sparked some serious conversations about the importance of such spaces.
Now Helmut Lang is swiping right on a time before ghosting and Catfish. The recently relaunched brand has recruited nine NYC singles of all ages — many of whom you may know from the internet — to model its pre-fall 18 collection through a series of personal ads. The campaign is shot by Alex Lee in a glamor shot aesthetic harking back to the 90s, when fashion's beloved Austrian autodidact moved to NYC, setting up shop at 80 Greene Street. There's no catch: you can actually hit up all nine potential suitors by shooting an email to love@helmutlang.com, at which point a mysterious tech-savvy Cupid will decide your romantic fate.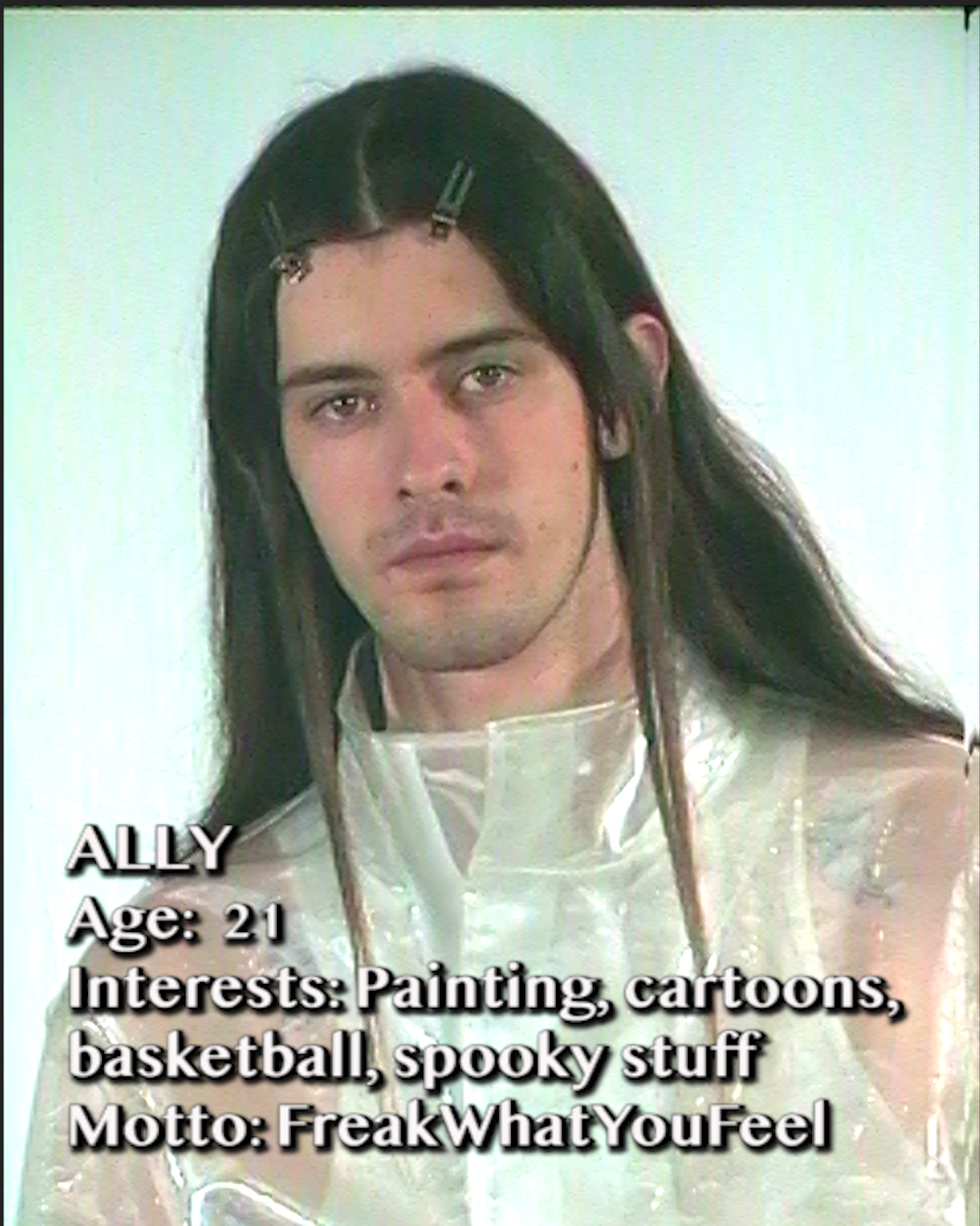 If you don't manage to score a date with Clarke (24; Leo; looking for a British, brunette, Aquarius boy) or Claudine (the 81-year-old homemaker rocking a brilliantly garish pink coat) you can still pick up the clothes. Helmut Lang's pre-fall 18 collection is available now on the brand's website. The calendar says it's spring fling season, but looking at the NYC weather forecast, we have our eye on the rainproof hooded parka modeled by Jay (85; Retired Speech Pathologist; loves swimming and antiques).
See all the ads below.