raf simons celebrates 4th of july with his latest adidas drop
Red, white, blue, and… lilac.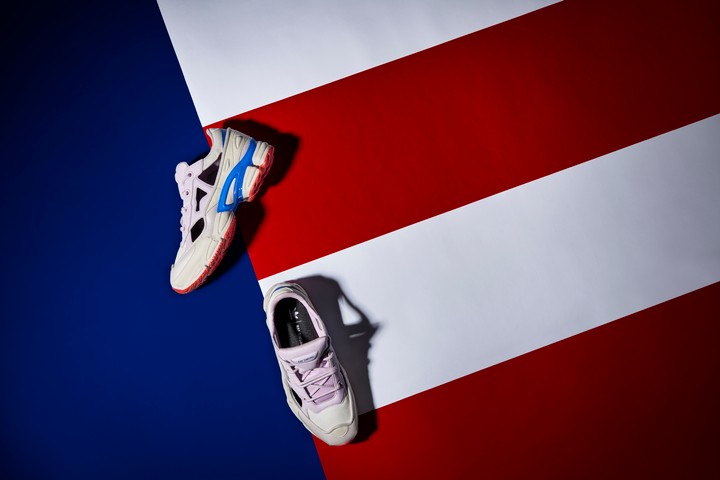 Images courtesy of adidas.
By now you're no doubt used to seeing Raf Simons's deconstructed Ozweego Replicant, the high fashion sneaker version of the Croc. Just in time for 4th of July, adidas has released a new colorway in white with a "Cobalt Blue" heel cap and a "Signal Red" rubber outsole. It's reflective of Simons's new love of Americana, which he's so deeply mined in only a few seasons at Calvin Klein, referencing cowboys and slasher movies, and releasing a whole line printed with the work of Andy Warhol. The sneakers also have a lilac upper — we're not sure as to how that fits into the great American flag color palette — and come with socks mirroring their cutaway, geometric design. They are available on June 28 at 50 stores, just in time for you to ruin them entirely on July 4th.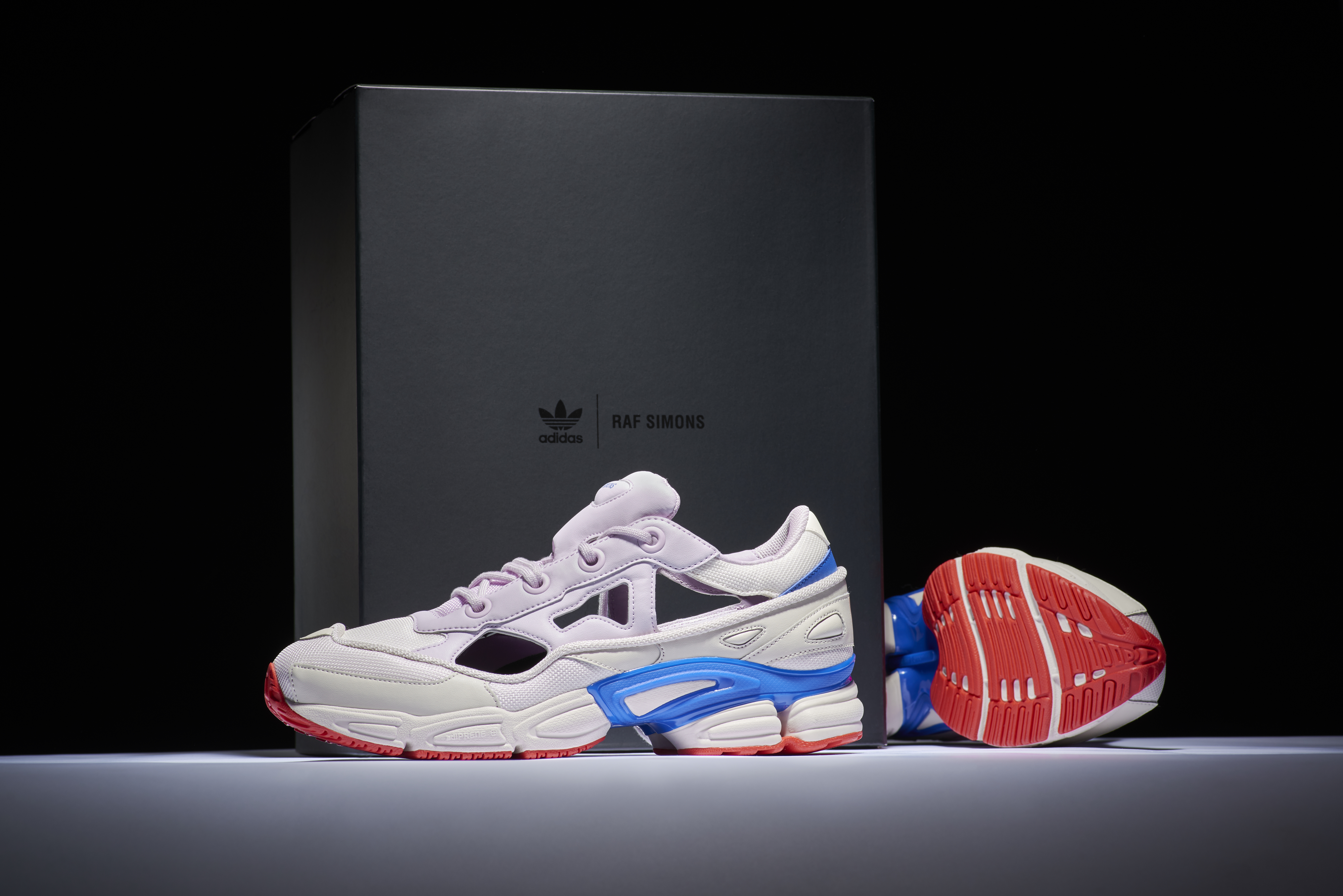 Tagged: