lisa frank designed the reebok sneakers of your 90s dreams
The two brands have teamed up for a trippy dose of wearable nostalgia, but there's a catch...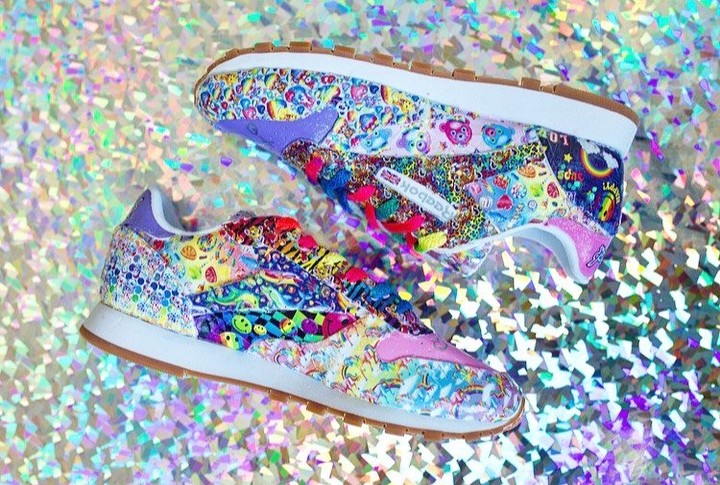 Forget Demna Gvasalia — the only reimagined Reeboks you need in your life right now are Lisa Frank's. The 90s queen of back-to-school cool has gone full Frank on Reebok's iconic Classic Leathers shoes, covering every fraction of an inch with unicorns, rainbows, and psychedelic smiley faces. Not since LA Gear first launched light-up sneakers have we seen kicks this trippy.
It's hardly the first time our generation's appetite for 90s nostalgia has fueled a Frank collab. In February the brand launched a Kickstarter for a Glamour Dolls makeup set, and earlier this summer millennials lost their shit when Target dropped a collection of Lisa Frank pajamas in adult (and plus!) sizes. What wiser way to utilize your very own Lisa Frank debit card than by purchasing the PJs your mom refused to buy as a kid?
Unfortunately, you can't dazzle your coworkers with Lisa Frank's one-of-a-kind kicks simply by stopping at your closest Reebok store. Only two pairs of the shoes exist in the world. To have a shot at winning them, tweet your answer to a simple question — "What's your favorite trend from your back to school days?" — at the Reebok Classics and Lisa Frank Twitter accounts. Here's 13-year-old Mila Kunis with a few ideas: