talking free t-shirts and doing things differently with superimpose studio
The creative agency have released a T-shirt celebrating breaking the rules, and you can get your hands on one for free. Free! No strings! We know!
"There's no more bowing down to 'the man'. And this means age and location doesn't define levels of success anymore," explains Ollie Olanipekun, co-founder of Superimpose Studio. "You can be a 16-year old in the suburbs starting your own brand valued as much as a 40-year-old creative director living in the city and years of 'experience' under their belt."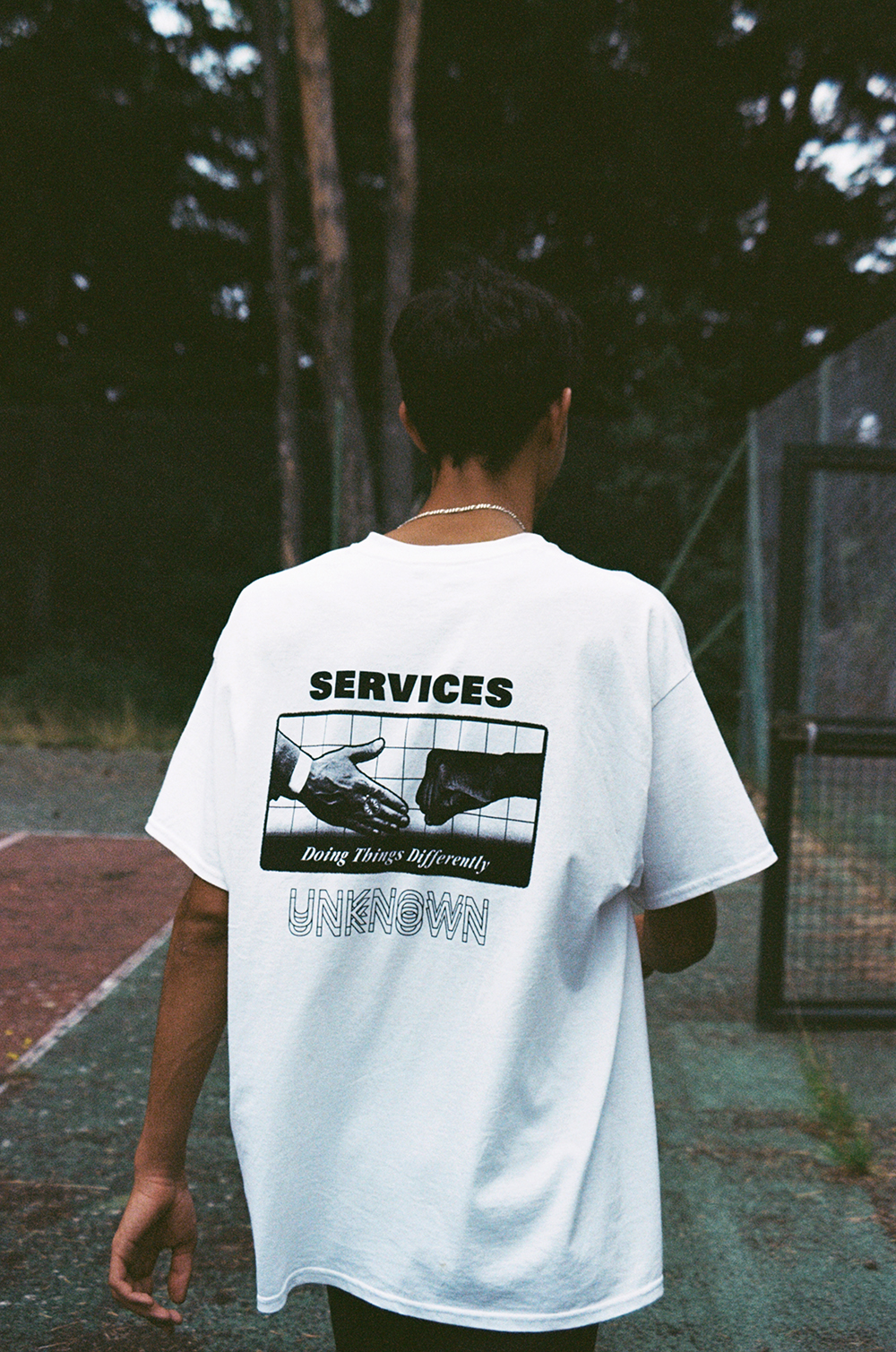 The creative agency aren't your average dodgy Don Draper type. Quite the opposite -- they're committed to challenging the status quo, starting with this year's launch of SERVICES UNKNOWN. The platform is an entity independent from their commercial endeavours, and explores issues facing the creative industries and those working within them. Exhibit A, Issue 1 -- a series of articles on Mirror Culture, the internet's perpetuation of echo chambers in which "ideas and beliefs are reinforced or amplified by repetition to an audience who were always going to agree with them anyway." I.e. the fact that no one you know voted for Brexit and everyone you know pumped out an inspirational #remain 'gram, but somehow we still ended up with flailing pound and even flimsier government.
But while things are pretty bleak right now to say the least, Superimpose are out here highlighting the glimmer of silver lining the abundant metaphorical and literal storm-clouds. "As with many difficult moments in history, creativity has prevailed and birthed new perspectives and movements," they explain. "We had no choice other than to be self-starting and self-initiating and so that's exactly what we've done."
Which is why a creative agency that makes a living helping sell things is paradoxically giving away a tee for free. Just send your name, address, and size to services@superimpose.studio. No strings. Just threads. Very nice ones.