courtney love's selena gomez cover is almost unrecognizable
The Hole frontwoman put a snarling spin on Gomez's slow jam "Can't Keep My Hands to Myself" at a GLAAD event hosted by Justin Tranter.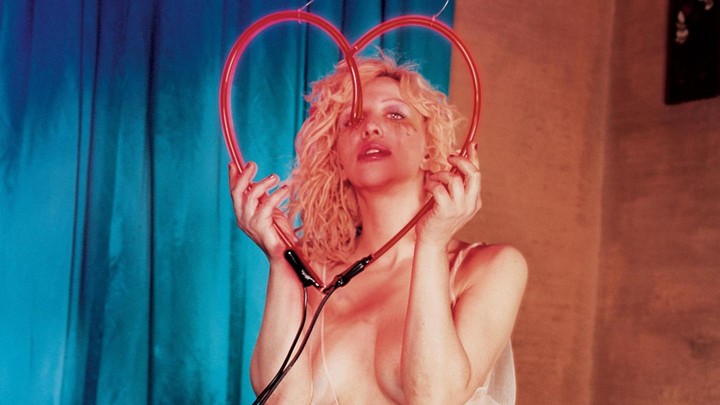 Courtney Love is a low-key cover queen. The Hole frontwoman has previously made over songs by PJ Harvey, Fleetwood Mac, Pearl Jam, and Lady Gaga. The snarling version of Radiohead's "Creep" she delivered at a Linda Perry-hosted concert last year was subjectively transcendental. I mean, she even managed to turn Jay-Z's expensive rap banger "99 Problems" into an unrefined rock ballad. Now, ex-Disney pop star Selena Gomez has received Love's coveted tick of approval. Love surprised the crowd with a grungy cover of Gomez's sultry slow jam "Can't Keep My Hands to Myself" at a GLAAD fundraiser in Los Angeles this week. Love's version was a duet with host Justin Tranter, who co-wrote "Can't Keep My Hands to Myself" with Gomez, and who has previously collaborated with Love on her own music.
It's been a solid week for LGBTQ-supporting pop covers. To mark GLAAD's Spirit Day on Thursday, Titanic icon Céline Dion performed a rousing take on Prince's 1984 mega-hit "Purple Rain." "Let it rain purple on #SpiritDay as we take a stand together against bullying, and to support LGBTQ youth!," Dion wrote on Facebook. Meanwhile, Tegan & Sara have rounded up artists including Grimes, Shamir, Mykki Blanco, and Cyndi Lauper for an LGBTQ charity remix of their 2007 album The Con. With friends like these, who needs the government?