watch yung lean's new westworld-esque music video for metallic intuition
Featuring Isamaya Ffrench and a dancing cowboy.
|
21 November 2017, 6:14pm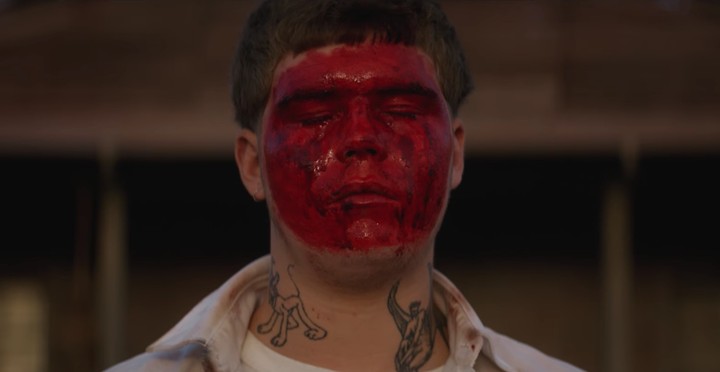 Last week, Yung Lean released a Western-meets-hip hop-music-video-meets-really-cute-kid visual smorgasbord to accompany the release of his third album, Stranger. It tells the tale of a Wanted Yung Lean on the run from the authorities "The day after the massacre," according to the film intro, and in the interest of saving you from spoilers we'll jump straight to his most recent offering -- the film's prequel. Also serving as a music video for Metallic Intuition, the just-released short is set on the day of the massacre and according to the film's blurb, is "the story of a fugitive, traumatized, facing guilt."
It opens with a pretty poorly Yung Lean being tended to by a young woman, played by boundary breaking make-up artist Isamaya Ffrench. Despite minimal prior acting credits, her convincing (and quite devastating tbh) performance demonstrates she's clearly as good at manipulating emotions on her own face as she is at make-up on other people's. There's also a dancing cowboy. To be honest, it's quite difficult to distinguish what the exact plotline is and what side of the moral compass Yung Lean falls on (our instinct: good), but we're hoping that he releases a brand new short for every single song to slowly make up one big feature film, like a beautiful bloody advent calendar.
This article originally appeared on i-D UK.