what do you get when jme rollerskates backwards through a studio with p money?
It's the new music video for Splurgeboys' Donny MC Remix.
|
21 November 2017, 5:22pm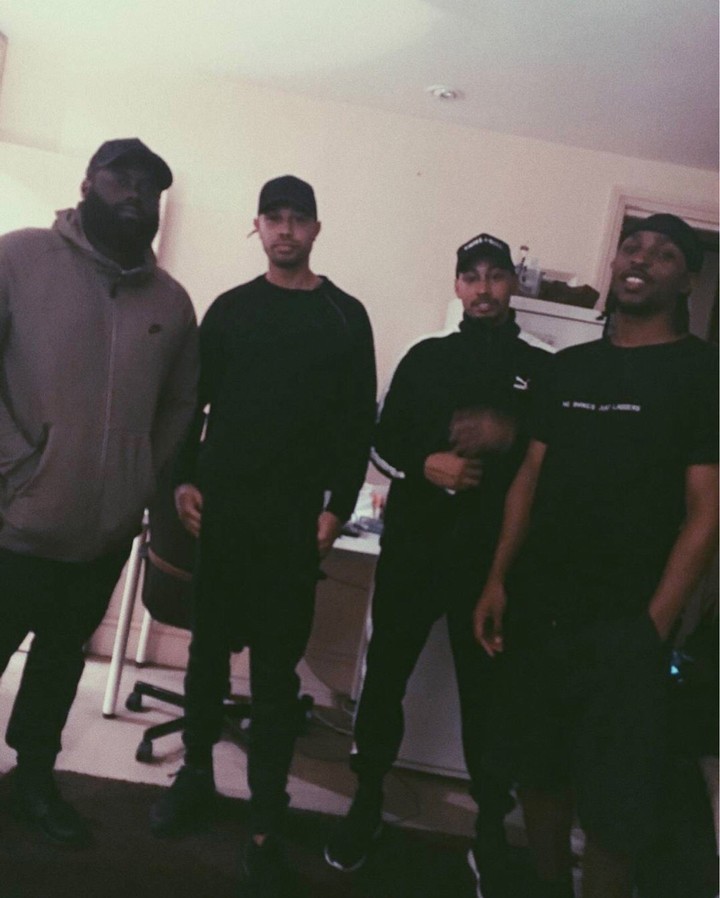 South east London producer/MC duo Tee and Rocket have worked with pretty much everyone under their Splurgeboys moniker, including the cinematic Giggs collaboration Gas Mark 9 from Ghetts's Rebel With A Cause and Still Sittin' Here by Dizzee and Fekky. They've also produced blistering big boy tunes for everyone from Chip to Pres T, Frisco and 67. Who remembers their classic Channel U tune 'Scuse Me from 2007, when they went by Spl2rge? Turns out, it's still a banger.
Sensing the world needed it, the brothers returned last week with a remix of their massive summer single Donny MC (taken from their Chill And Bill EP) this time featuring previous collaborator P Money and friend of i-D JME. Good news: we've got an exclusive first look at the accompanying music video, the highlight of which is King Vegan showing off his backwards roller skating tricks. For real.
For readers who have been living without internet for the past ten years, we asked the boys to get you up to speed with 5 fun facts you probably didn't know about Splurgeboys:

Splurgeboytee learnt how to make beats on Mario Paint on Super Nintendo and Music Generator on Playstation.
As youngsters, they were Muay Thai enthusiasts and used bathrobe belts to learn how to do the splits (like the Jean Claude van Damme jungle scene in Kickboxer) in order to perfect the JCVD Flying Split Kick. They have since lost this ability!
Rocket listens to outlaw country music on a regular basis and has a Spotify playlist dedicated to it.
Splurgeboytee is a Michelin-starred chef and 7 times BBQ Champion.
Rocket has degree in graphic design / design practice and is also the undisputed best Mario Kart 64 player in London.
This article originally appeared on i-D UK.
Tagged: