these radical collectives are pushing boundaries from kinshasa to la
Many hands make light work. But they also make brilliant, norm-smashing creative work with big, bold aims -- like changing the world. Find out about them here, and get excited.
|
05 December 2017, 9:29am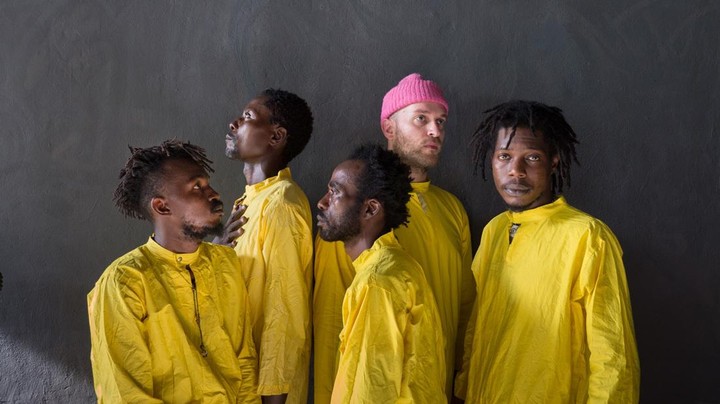 KOKOKO!
Collectives are nothing new. For years, young artists have been getting wise to the fact that strength in numbers can conquer big hurdles. But there's something in the new breed of head-turning collectives that sets them apart. They're not just sharing the spotlight, they're forming in the wake of adversity, and with one clear purpose: to combat against norms, rally against discriminatory politics, or put conventions firmly in the bin. Whatever their motif, they're all ridiculously bold and exciting, and they all look capable of taking over. Without further ado, these are the best radical-thinking gangs to emerge in 2017.
KOKOKO!
KOKOKO!'s story is one of survival and ingenuity. Based in the Democratic Republic of Congo (DRC) capital Kinshasa, these local musicians have somehow managed to convey their love of electronic music with little to no resources. Instead of relying on samplers and Roland 808s, they've made instruments out of discarded waste, all picked up on Kinshasa's streets. Typewriters have been turned into percussion. Water bottles, filled up at different heights, perform the same job. Bin lids and tin cans form part of an ensemble. Not having access to standard equipment wasn't an obstacle, it became a motivation. Their studio was also built from from the ground up, made out old mattresses and ping pong tables. They take the definition of a DIY collective to brilliant new heights.
"We create electronic instruments of our own," they explain in their absorbing introductory video, released back in May. And KOKOKO!'s direct, rhythmic sound is fast becoming a local favourite, steeped in the country's stories and character. Their songs refer to the ongoing violence taking place in Congo. On their Tokoliana track, they chant: "We're devouring each other. Here in this jungle / Like animals devouring each other." But somehow they consume the fear and brutality they're surrounded by and still manage to sound joyous, outward-facing and distinctly fun.
Their new EP TONGOS'A incorporates tribal chants and beats with a distinct, contemporary electronic edge. That's in part thanks to French producer Débruit, who joined the collective to assist with recordings. On record, their sound owes as much to the DRC as it does DFA-stamped house, and it's this culture clash which makes them such a unique prospect. Word has quickly spread beyond Africa. They're touring Europe this November, including two shows at London Jazz Festival.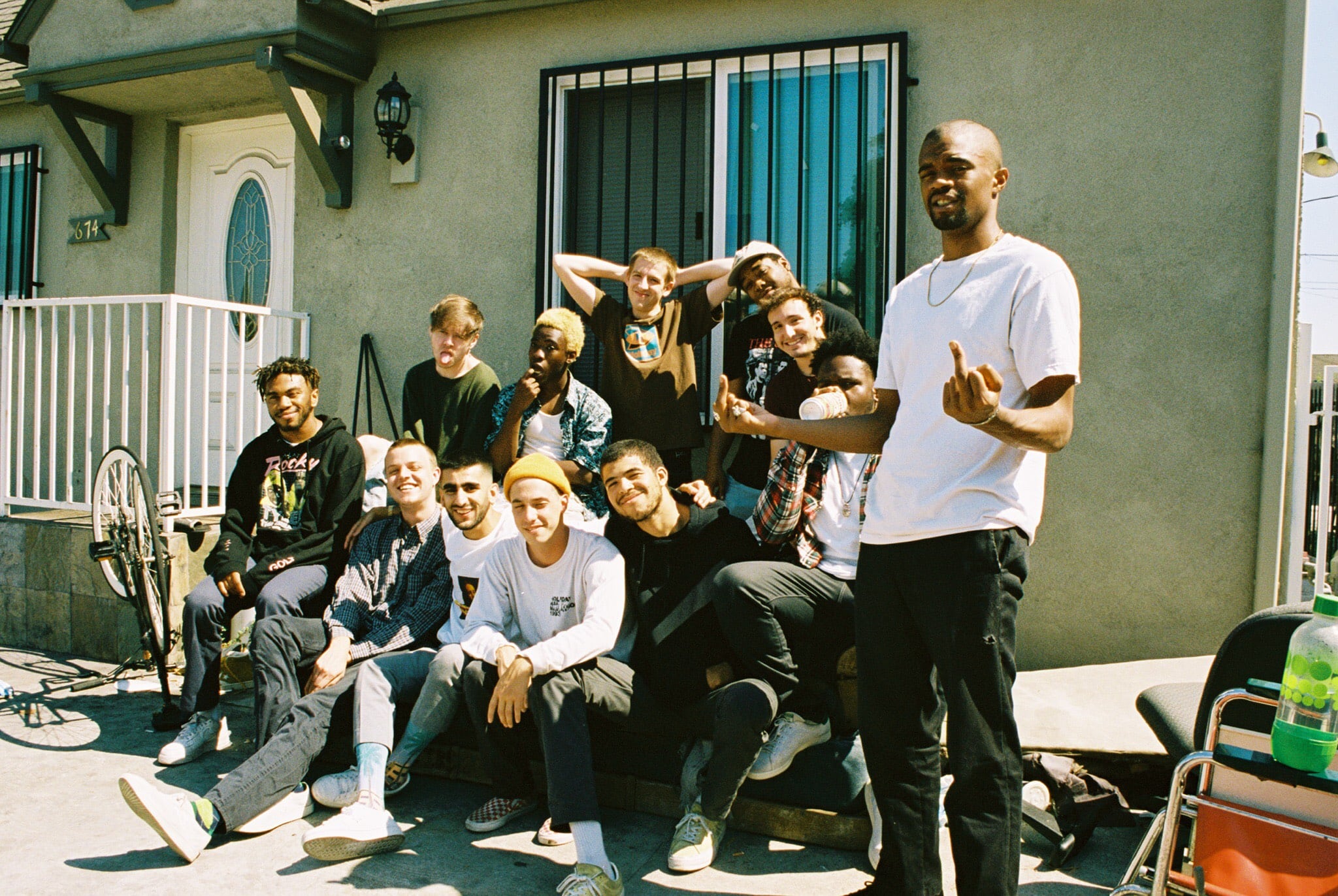 Brockhampton
This LA-based force are here to counteract stereotypes, including the very notion of a traditional rap collective, calling themselves an "All-American boyband." They rap, but they also sing from the soul, and they swap braggadocio for non-traditional ideas around masculinity. They're all oddballs, and it's something they celebrate. Especially on Queer, a track from their Saturation II album from this year. Instead of just referencing ringleader Kevin Abstract's sexuality, the Outkast-nodding track embraces all sides of what outsiders might perceive as strange. Member Dom McLennon sums up their sensitive mantra in the same song: "Every verse a heist for all your underlying feelings." They're here to evoke #feelings, not to stir controversy, which is what separates them from Odd Future, a similarly prolific and exciting prospect ten years ago. Yes, OFWGKTA ended up being a platform for progressive artists like Frank Ocean and Syd, but Tyler, the Creator was first perceived as queer-baiting and insensitive. Brockhampton nail their non-conformist colours to the mast.
But it's their approach to visuals which really sets them apart. Led by the ridiculously gifted Abstract, and with web designers and photographers forming part of the collective / boyband, they're putting mindblowing videos centre stage. Abstract directs, and colourist Henock Sileshi makes them look like they're from another planet. They perform bank heists, time travel and turn their corner of Los Angeles into a strange paradise. They've released 20 videos this year, plus two all-killer full-lengths ( Saturation and Saturation II) and another scheduled before the end of 2017. Prolific doesn't cut it.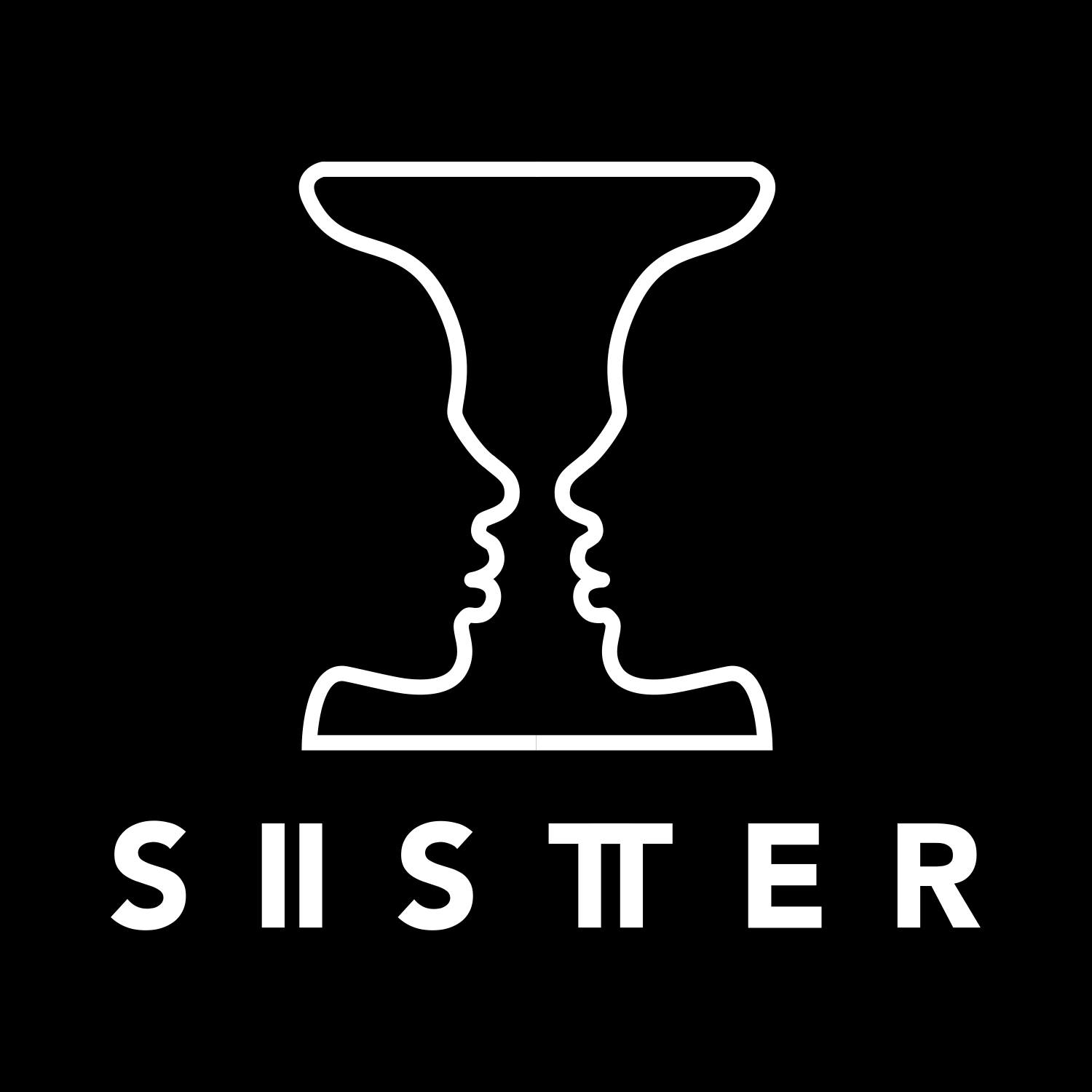 Sister
Sister again stretch the actual definition of a collective, and the ways people power can be increased via strength in numbers. They exist primarily on Facebook, with members spanning across New York, Chicago, Stockholm, London and Mexico City. But they exist under the same banner and to drive home the same point: female producers are everywhere, and they need to be given a bigger spotlight.
In a world where all ten of the highest-earning DJs are male, Sister's objective becomes even more important. Tove Agélii, aka Toxe, formed the group. She put out Sister's first mix in 2015, a spiralling, dagger-toothed statement of intent. They're now on mix #36, and they consist of over 1,300 members, including engineers, journalists and label owners. Together, they continue to fight against a male-oriented world -- not just in electronic music, but in every genre and aspect of the industry.
To make their point even clearer, this year they put out their first compilation. Volume 1 is a mind-blowing, vital showcase of the globe-spanning talent stemming from female and gender non-conforming producers. Hundreds of members submitted tracks, and Sister's curators -- FXWRK and Circe -- cut it down to 20. Volume 1 showcases everything from Sha Sha Kimbo's wall-shaking bass to Chicago footwork producer Jana Rush's immense, fidgety skill. Not only are they providing a platform for those who previously lacked one, they're also giving labels and promoters no excuse when they primarily sign and book male acts.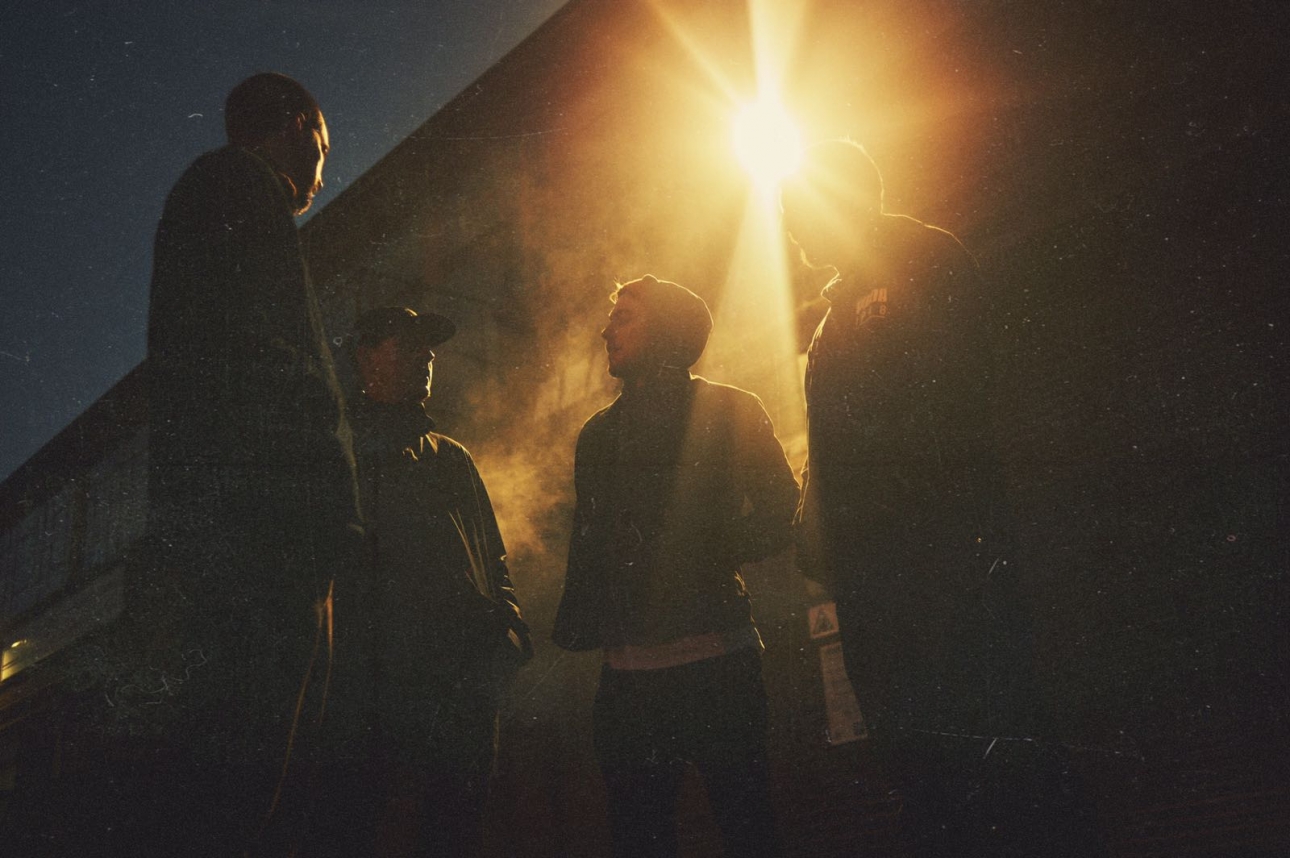 Gotts Street Park
Gotts Street Park, a mysterious collective of producers and multi-instrumentalists, are bit-by-bit becoming one of the UK's most in demand names to record with. New acts are scrambling to work with them. But they're achieving this not from the comfy confines of a west London studio, but from a tiny house in Armley, Leeds. Usually, major label-signed pop newcomers do a round robin of sessions with established songwriters in cosy London homes or a Shoreditch studio, but something's drawing them towards the old-school values of this collective, based a couple hundred miles away.
Think of Gotts Street Park as a UK equivalent to Canadian hip-hop producers Badbadnotgood. They met at local jazz clubs, they insist on recording via analogue equipment, and they evoke classic sounds from contemporary talents. Already, they've had stars like Colombian singer Kali Uchis and Dublin rapper Rejjie Snow visit their home-turned-studio. For the moment, they're staying out the spotlight, instead staying glued to the production desk for rising stars.
On Volume One, the first release of their own, it's clear why they have such impressive pulling power. Gorgeous sax parts drift alongside crystal clear drums, and vocals sound like they're being recorded in smoky New York jazz bars. It shouldn't be radical to see a collective achieving so much outside of a London bubble, but their lack of proximity to stars hasn't been an obstacle, and that's a huge coup.
Nine8
The members of UK-based music and art collective Nine8 could take a standard route and become chart-hugging popstars. Hammersmith songwriter Biig Piig writes sugary, sarcasm-coated pop in the vein of King Krule. Visual artist Lava La Rue sets quick-flowing verses against murky beats. Masked rapper OG SLIM has a loose, raspy style equally capable of turning heads. On their own, these musicians could easily survive on their own two feet. But there's something spirited in how they're joining forces for the same creative pursuit.
What's more, and what sets Nine8 apart, is how they also incorporate models, performance artists, fashion designers and journalists. They even have their own Depop shop, for quick bucks on self-made threads. There are no limits to each member's output. If creativity is involved, it's a welcome cog in the machine.
Nine8 began as a "small group of friends", but it's since flourished to host close to 30 members. Together, they state a desire to "Promote UK underground talent," and "young DIY artists," whether that's director Armchair Jay -- who's worked on videos for JME and Wiley -- Kocha's forward-thinking zine designs, or the jagged productions of rap producer and radio presenter Shreddah. At least from the outside, it seems like Nine8 is united in a spirit of allowing strange ideas to thrive in a safe, underground platform.