i-D's ultimate guide to art basel miami beach 2017
Prada's dual-disco Double Club, Procell's vintage art tees, and all the blockbuster fairs in between.
|
04 December 2017, 10:41pm
Courtesy of OUTshine
Art Basel Miami Beach is back, and bigger than ever (literally). Although renovations to the Miami Beach Convention Center will not be complete until 2018, visitors of this year's main fair will enjoy a new layout. That means more entrances, wider aisles, larger exhibition booths, and, hopefully, a few more spots to relax.
Beyond the official ABMB, several independent satellite fairs are moving to new locations. NADA, one of i-D's faves, will return to the Ice Palace Studios in Downtown Miami, its home between 2004 and 2008. Art Miami and CONTEXT will set up shop at The Miami Herald's former digs, One Herald Plaza. Brand-new fairs (like the women-only Fair.) will debut this year, too.
Major Miami institutions are stepping on the gas as well. The Bass Museum reopened in October following a $12 million renovation. And the ever-expanding Design District welcomes the Institute of Contemporary Art, as well as several brand-new fashion flagships (Prada, Alexander Wang, Marc Jacobs, Gucci).
Head spinning already? Follow i-D's hit-list to make the most of Miami.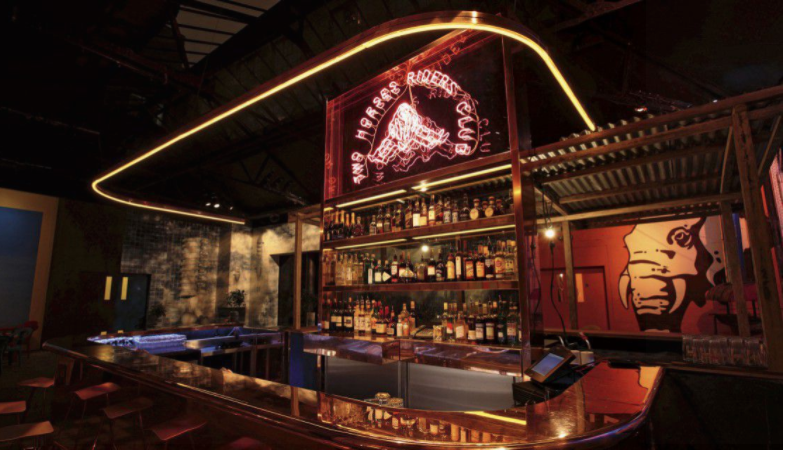 Prada's surreally split Double Club
In 2008, Prada teamed up with Belgian-German artist Carsten Höller to convert a Victorian-era London warehouse into a nightclub. The space blended elements of Western culture with Congolese tradition, colliding across music, art, and design elements. Nearly ten years later, they've come together again, resurrecting Double Club for just three nights in Miami.
Höller and Fondazione Prada will transform a 1920s film studio into a simultaneously somber and tropical destination. "Miami itself is not a homogenous place, but a product of cultural diaspora," Höller told artnet News. "I think here the citizens understand the push and pull between disparate elements." Musically, you'll find a dual emphasis on Caribbean culture and thumping electronica. Wyclef Jean will kick off the invite-only affair on December 5.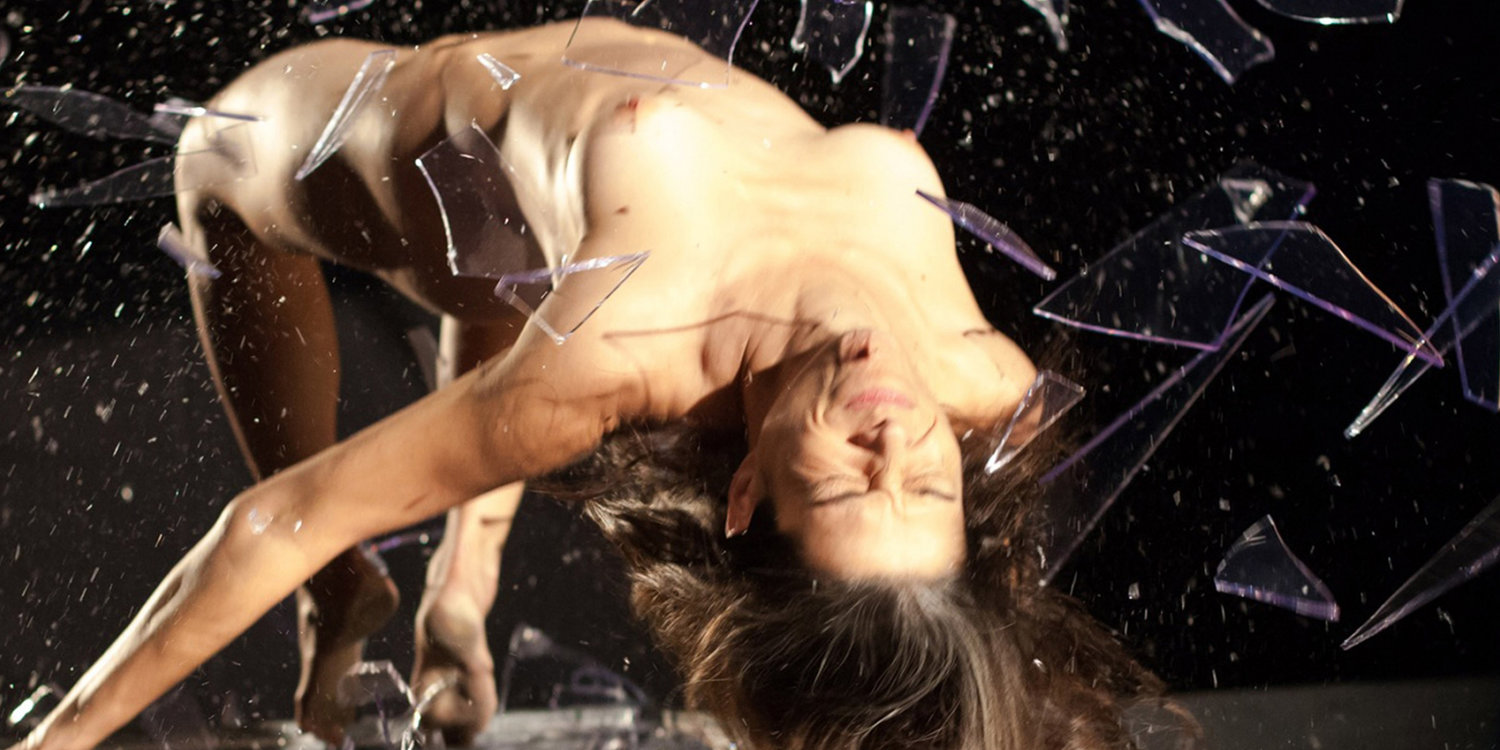 Fair.'s first fair (featuring Yoko Ono, Guerrilla Girls, and all-female artists)
Conceived and co-curated by Zoe Lukov and Anthony Spinello, newly incepted fair Fair. radically upends the art world's patriarchy, and capitalism. How? By featuring exclusively female-identifying artists, and not selling any work. Immersive, site-specific pieces by Yoko Ono, Liza Cowan, Guerrilla Girls, and more will be on view at Brickell City Centre, an open-air mall in Downtown Miami.
Procell's vintage art tees
During NYFW, Alexander Wang teamed up with NYC vintage legend Brian Procell to curate the ultimate collection of rare 90s hip-hop tees (whoever copped the Foxy Brown, I am eternally envious). Procell will open his vault again at ABMB, this time unearthing hundreds of vintage art tees. Collected over 15 years, the ultra-rare pieces feature images by Kenny Scharf, Jenny Holzer, Larry Clark, Barbara Kruger, Richard Avedon, Cindy Sherman, and Pablo Picasso. There will also be original Pop Shop shirts from the late, great Keith Haring. Open from December 8 to 10 at The Standard Spa (Room 40), it's the art-lover's dream closet.
ICA Miami's new digs
There's been much buzz about the Institute of Contemporary Art's relocation to Miami's luxe Design District. As of December 1, its new doors are officially open, and its inaugural exhibition — The Everywhere Studio — was well-worth the wait. Featuring over 100 works by 50 artists created over five decades, the show examines the artist's studio as a vital site of experimentation. Featured artists include Picasso, Yves Klein, Kerry James Marshall, and my favorite art-world Simpsons fan, Joyce Pensato.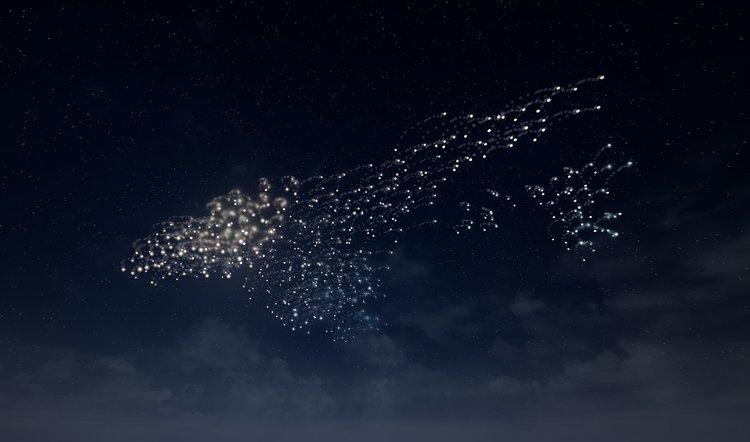 Studio Drift's flock of drones
Birds fly south for the winter. Apparently, so do drones. Netherlands-based Studio Drift will engineer an "aerial sculpture" — comprising 300 drones illuminated to resemble a migrating flock — over the ocean outside the Faena Hotel. Titled Franchise Freedom, it's being billed as the largest drone-based piece of performance art to ever take flight. (Enrique Iglesias, you've been warned).
Björk, Wu-Tang, and Paris Hilton
These three visionaries will not share the stage (I wish), but they will each perform during ABMB. The Icelandic mother of electronica — whose tenth album, Utopia, cemented a banner year for the flute — kicks off the week with a III Points-produced DJ set at Mana Wynwood on December 5. On December 9, iconic Staten Island rap outfit the Wu-Tang Clan will take the Mana Wynwood stage. That evening, Paris Hilton DJs at Wall Lounge while Virgil Abloh spins at Basement Miami.
Is Saturday your nightlife look? There's a lot on the menu come December 8, too. Grammy-nominated producer Nic Fanciulli is live at Heart Nightclub; Boys Noize hits 1-800-Lucky with some special guests; and CupcakKe, MikeQ, and more come together for a night of vogue at Catwalk.
Tara Subkoff considers workplace inequality
The artist and filmmaker has recruited a cast of female-identifying performers (including actress Selma Blair and model Caroline Vreeland) for Synaptic Fatigue / Dear in the Headlights, a new performance piece. Over the course of 60 minutes, Subkoff will challenge her cast to consider a memory of workplace inequality or abuse, and simultaneously explore their emotional states. Following the performance (staged on December 5 at the EDITION), she'll host a private dinner with The Hole Gallery's Kathy Grayson to continue this urgent conversation, and uplift creative women.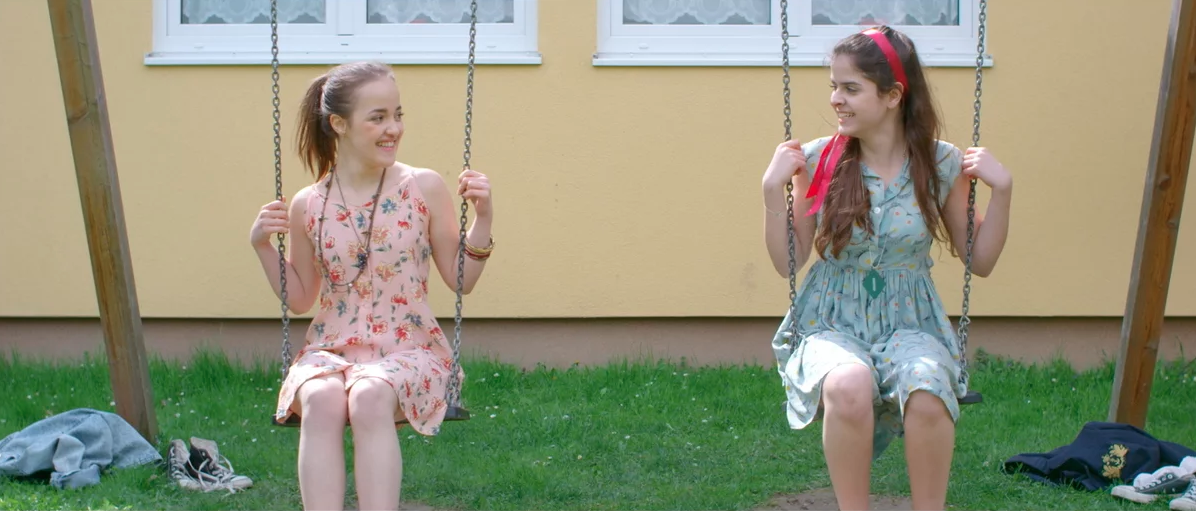 OUTshine's spotlight on queer art film
On Saturday, December 9, Superfine! fair hosts a series of LGBTQ+ short films, curated by Florida's own OUTshine Film Festival. The selection boasts international flavor, with filmmakers hailing from Austria, Brazil, India, and the Czech Republic. Following the screening, Superfine! revives its arTEA tea dance, with a portion of ticket sales benefitting Pridelines, Miami's local center for LGBTQ+ youth.
If you're not able to make Saturday night, try Susanne Bartsch's Bareback Follies bash on Thursday, December 7 (which features performances by i-D faves Amanda Lepore, Milk, and Aquaria). Throughout the week, look out for Never Stop Dancing, an installation of 49 white-porcelain disco balls by Phoenix Lindsey-Hall. On view at PULSE art fair, the piece is a tribute to the victims of the Pulse nightclub shooting.
Arthur Jafa on the power of jazz
For the main fair's Conversations sector, artist and filmmaker Arthur Jafa will speak with jazz pianist Jason Moran. The talk is part of the Artists' Influence series, for which artists discuss the development of their practice with an individual who has significantly impacted it. A celebrated cinematographer whose credits include Daughters of the Dust, Eyes Wide Shut, and Solange's "Cranes in the Sky," Jafa has often stated his aim is to "make cinema with the power, beauty, and alienation of black music." Jafa and I spoke earlier this year when his explosive, Kanye West-scored opus Love is the Message opened in Los Angeles. He talked about Chappelle's Show, Hype Williams, and the radical improvisation of jazz; I'm sure this conversation will be even more illuminating.
Jeffrey Deitch and Larry Gagosian, Round 3
When this pair of mega-gallerists (colleagues and certainly competitors since the late 1970s) announced their first co-curated group show in 2015, art-world jaws dropped. This year, Deitch and Gagosian reunite to explore the tradition of abstract painting. The show's theme and Rei Kawakubo-esque title Abstract/Not Abstract were, according to Deitch, Gagosian's idea.
"Millions of abstract paintings have been made since 1910, but the concept of abstraction continues to be expanded and reinvented by each generation of artists," Deitch told ArtNews. "There is an especially strong and diverse generation of painters working today in a mode that opens the definition of abstraction." The still-growing roster of artists featured in the Moore Building show includes: Sterling Ruby, Korakrit Arunanondchai, Dan Colen, Latifa Echakhch, Torey Thornton, and Christopher Wool.
Katie Stout's feminine furniture
Brooklyn-based artist Katie Stout (the Martha Stewart of Bushwick) opens her second solo show, Narcissus, on Monday, December 4 at Nina Johnson. The exhibition expands upon the RISD (and Ellen Degeneres's Design Challenge) alumna's approach to furniture and textile design. Colliding interior function with female form, Stout's new works refashion the domestic space as a playful, powerful site of discovery.
Issa Rae and Heron Preston hit the Versace Mansion
Originally built in 1930 by Standard Oil heir Alden Freeman, Villa Casa Casuarina was purchased in 1992 by the late Gianni Versace (who expanded and restored the Mediterranean mansion prior to his tragic death just five years later). These days, the villa operates as a boutique hotel, which will house Bombay Sapphire's Artisan Series Finale party on December 8. Insecure creator Issa Rae hosts the invite-only bash, while DJ-cum-NYC Sanitation Dept. collaborator Heron Preston spins.