christy turlington speaks out about supporting other women
"We can all use our voices. Whether we're in the public eye or amongst our friends, we can all be a role model to somebody."
|
19 February 2018, 12:45pm
This article originally appeared in The Radical Issue, no. 350, Spring 2018.
What does it mean to be a model? i-D has always believed in the power of speaking out. Today, the voices of models are more vital than ever. Here, Cameron Russell, Adwoa Aboah, Dara Allen, Christy Turlington, Anja Rubik, Hanne Gaby Odiele, Teddy Quinlivan, Paloma Elsesser, Liya Kebede, and Doutzen Kroes champion their passions, causes, fights and beliefs.
"When I was in my 20s, it felt like everything was fought out. I was born in 1969, in California. There was a lot of activism around the women's movement then, but my mom was not a feminist. She stayed home, my dad worked. He had freedom, and she didn't. What I think is exciting about where we are now is that there's more individuality. We can all use our voices — whether we're in the public eye or amongst our friends, we can all be role models to somebody.
I always think about the changes that I've seen over time in modeling. I started modeling when I was 13. My mom was around a lot in the beginning so I was in good hands. There was a period in the late 80s where some of us professionalized the industry. We started to ask for respect from clients, or for agents to protect us. I've had an incredible career and I've not been put in uncomfortable situations, but I knew others that were. It wasn't something that people talked about, you just knew. You could take in the energy in a room and recognize that an environment was ripe for things to go wrong. I was aware that some people didn't have the same experience as others, and I think that's the same today, maybe worse. There's more turnover with models, it's more transient, so it's hard to build up that sense of security and a base to demand other changes.
I'm super impressed by women out there like Cameron Russell. I watch them and I see that even if that's not the experience they have had, they see the importance of being a voice for those who don't have that voice, and it's been remarkable to see the progress they've made. They've opened up the possibility for discourse around equality and equity across so many different issues. There is such comfort in knowing that you're not alone. We are all human beings and all of these issues matter to each and every one of us. We need to support each other.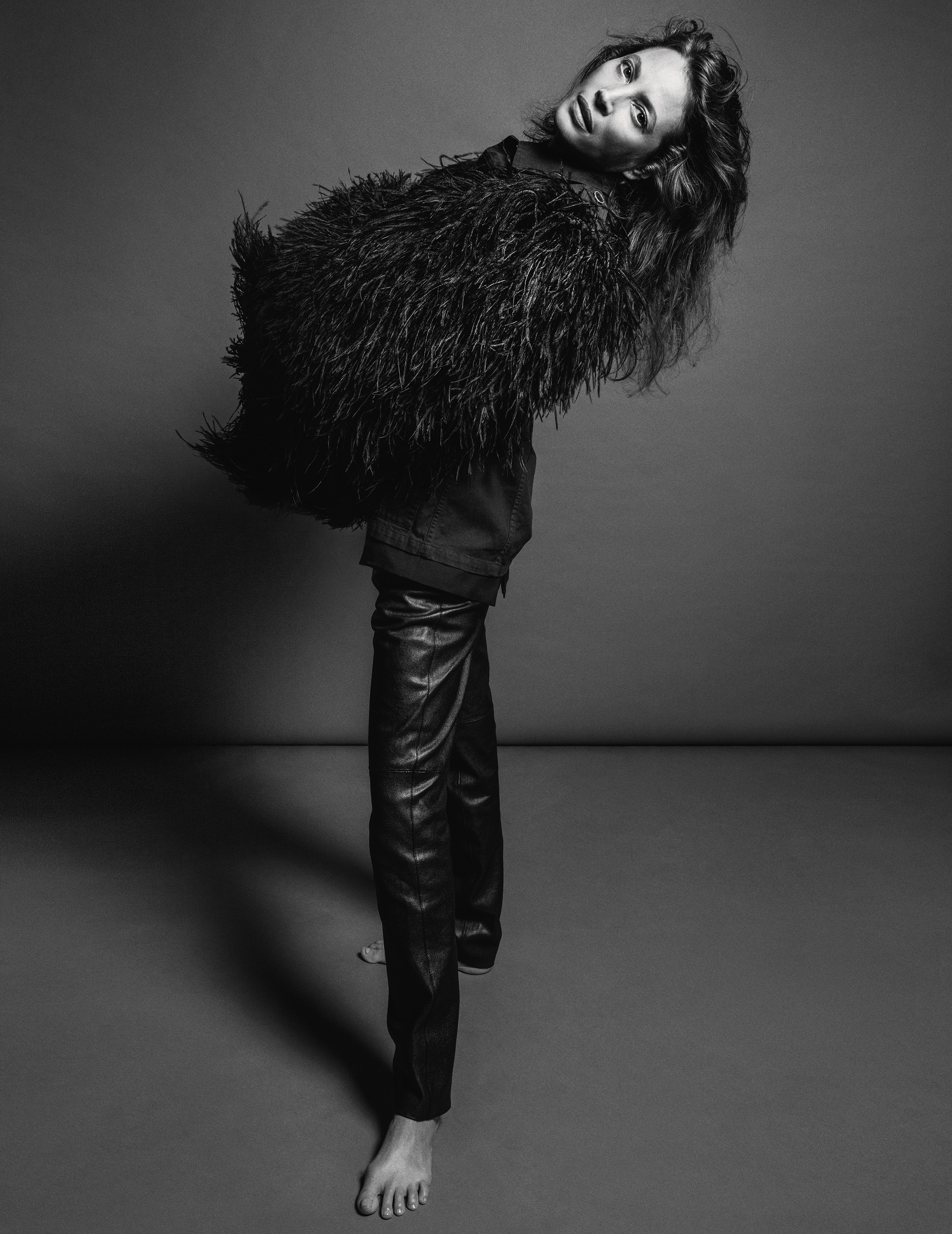 I think for a really long time in my career I had a desire to do something meaningful, I just didn't know what that would be ultimately. I kept trying to find the right thing that made the most sense for me. By the time I became a mom, I had so much experience advocating, and immersing myself in an issue, and then I had the personal experience of the complication itself, that it just felt like the right time.
I honestly didn't set out for any sort of attention or to lead in any way. In fact, I feel like I am a very reluctant leader even today, as a leader of my organization with a team of 14 people — that's sometimes a lot of responsibility and not that fun all the time. But education and experience are the two things that I think have brought me to the place where I am today.
I have different kinds of role models. My mom was a role model — she went back to school in her early fifties, she kept learning, which is something that I'm inspired by. I also work with incredible midwives and doctors and community health workers and academics all the times, and I'm really hungry for their experience, and their knowledge.
I want to live in a world where women are respected, where women have the choice to become mothers. Where they feel that they are prepared and have the services and care that they need to be their best selves. Women are the future."
Credits
---
Photography Inez & Vinoodh
Fashion director Alastair McKimm
Hair Christiaan. Makeup Kabuki at Kabuki Magic using M.A.C Cosmetics. Nail technician Daria Hardeman at Starworks using Deborah Lippmann. Lighting director Jodokus Driessen. Digital technician Brian Anderson. Photography assistance Joe Hume. Studio manager Marc Kroop. Styling assistance Maggie Foster, Desiree Adejde and Umi Jiang. Hair assistance Taku. Make-up assistance Yumi Kaizuka, Michael Chua and Satsuki Soma. Nail assistance Gladys Castillo. Production Tucker Bibilis at VLM Productions. Executive production Stephanie Bargas at VLM Productions. Production co-ordination Eva Harte at VLM Productions. Production assistance John Nadnazi and Michelle Murray. Casting director Samuel Ellis Scheinman for DMCASTING. Models Christy Turlington at BMC. Liya Kebede at IMG. Cameron Russell at The Lions. Doutzen Kroes, Anja Rubik and Adwoa Aboah at DNA. Teddy Quinlivan and Hanne Gaby at Women. Paloma Elsesser at Muse. Dara Allen at Heroes. These interviews have been condensed and edited.