minorities now have a database to find work in hollywood
In the words of Tiffany Haddish, no more white people with clipboards.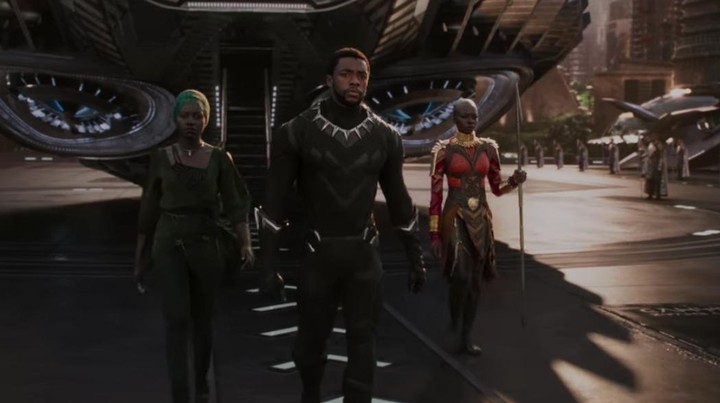 Screenshot via YouTube
Diversity in Hollywood has slowly been increasing on-screen, thanks to films like Girls Trip and Black Panther illustrating POC-centric flicks can be blockbusters too. However — as Tiffany Haddish and Maya Rudolph savagely pointed out at the Oscars — diversity behind the camera is still lacking. Case in point: Rachel Morrison making history this year when she became the first woman ever to receive an Oscar nomination for "Best Cinematography". Well, it looks like Hollywood execs can no longer say they can't "find" qualified diverse filmmakers. April Reign, who sparked the #OscarsSoWhite social media campaign, has created a database for people from marginalized groups to find work in Hollywood.
April Reign, the Motion Picture Association of America, and the Multicultural Media Correspondents Association worked together for months to build Akuarel. Named after the French word for transparent, water-colored pencils, the site launched on Friday. The goal is to offer studios — who pay a fee — a database of strong candidates from varied backgrounds to audition. "This answers one of the issues raised by #OscarsSoWhite of studios saying, 'We want to work with people from marginalized communities, but we just don't know where to find them,'" April told Mic. "This is going to drop them right in their lap."
There have been other concrete efforts to make film and television crews more diverse this year. Frances McDormand used her Oscars speech to ask her fellow actors to demand inclusion riders in their contracts, which require a film to have a certain level of diversity in the cast and crew. Black Panther star Michael B. Jordan quickly joined Frances' efforts, promising his film company would adopt an inclusion rider for all future projects.
You can find out more about Akuarel here.