Photography Douglas Greenwood
this south african singer embraced his sexuality and found his voice
As if completing his new album wasn't already enough, Nakhane's foray into acting with The Wound just got longlisted for Best Foreign Language Film at the 2018 Oscars.
|
02 February 2018, 8:15am
Photography Douglas Greenwood
Born in a tiny rural town on South Africa's eastern cape, Nakhane's adolescence was shaped by three things: music, his sexuality and the Christian upbringing that forced him to suppress it. After coming out as gay at 19, the church he attended prayed for his heterosexual redemption, using him as a poster boy for members of the community that flirted with the idea of acting on queer instincts, to show them how to be saved from a life of sin.
Fearing how he would cope without the support religion gave him, he complied, diving deep into a bout of depression and anxiety as a result. For a while, he made folk music in Cape Town's open mic scene, releasing an album that failed to match the success of his whiter, bearded peers. "I wanted something else," he says, sitting across from us, far from home, in the Berlin office of his record label. Soon after that epiphany, he stopped pretending.
A spiritual sonic trip, Nakhane's sophomore record, You Will Not Die, was made in the wake of his escape from Christianity's clutches, allowing him to embrace his sexual identity. It's blisteringly autobiographical: unpacking the lie he had to live, the depression that consumed him, and the promise held on the other side.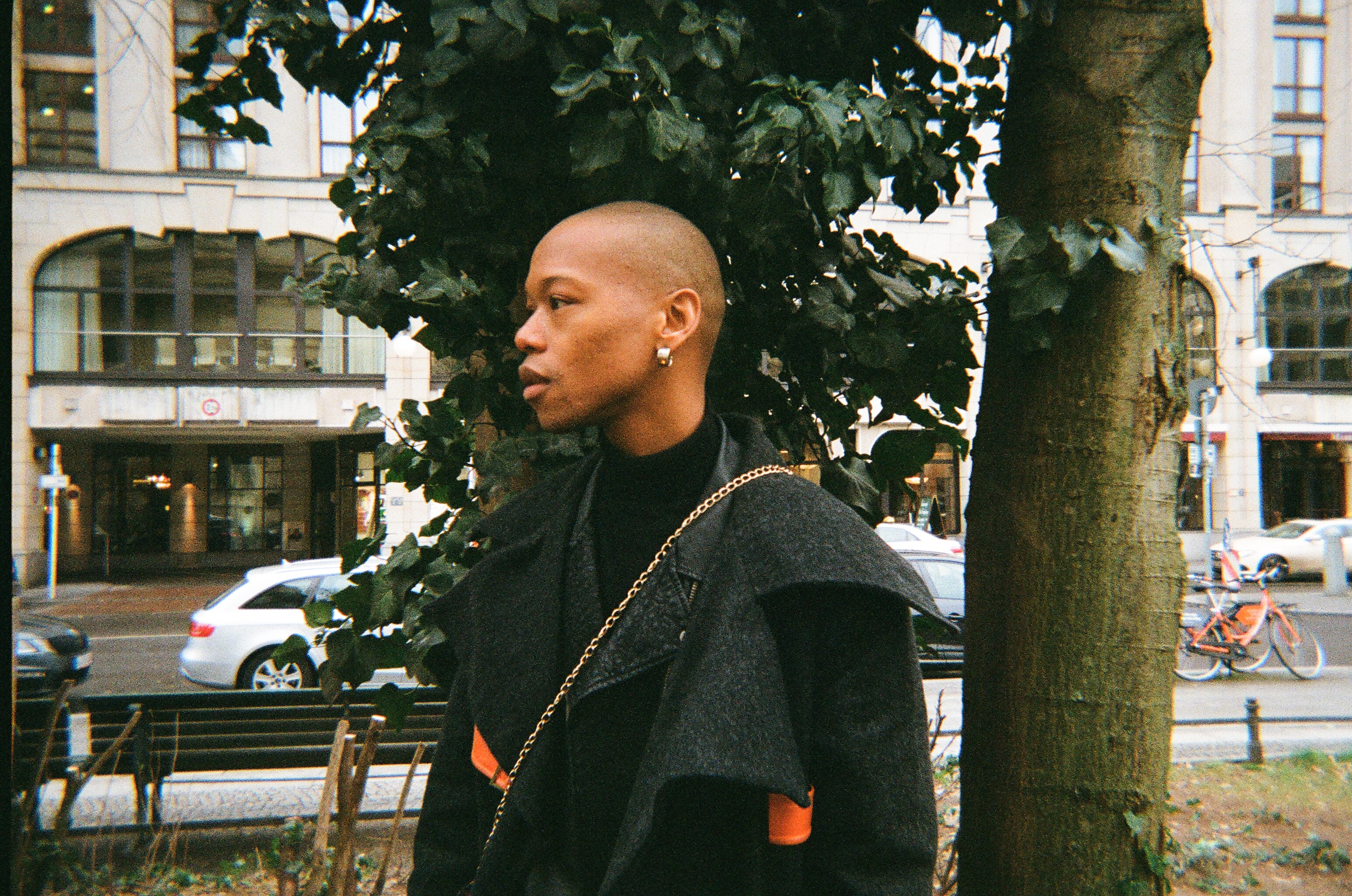 Even in the grey January light, his face is striking: dominated by his keen cheekbones and eyes so glass-like it's as if he could cry on cue. You wouldn't doubt it if somebody told you this 29-year-old was a decade younger, but he speaks so pensively and with such tender detail there's no doubt he's lived a life most haven't.
"Suddenly there were no boundaries," he tells me of the moment he started working on the new album. "Leaving a religion is really hard, because people assume it's an 'I'm free' moment -- but there's a void. I found myself asking: 'Now that I don't have [religion], what do I have?'"
His lyrics are like a literary map to that cavernous part of his soul. The album took over four years to write, in part because of Nakhane's award-winning turn in the queer indie film The Wound (longlisted for Best Foreign Language Film at the forthcoming 2018 Academy Awards) but also because he seemed intent on making sure the music was as honest as it could be. "I turned the coin over so many times that the song could become anything," he says. "It knew itself."
Each song was re-written and toiled over at least 15 times before he reached the studio, switching production ideas and swapping out single words in the lyrics until he was happy. "When I finally came to record," he recalls, "[everything] sounded completely different."
The finished product sways between gospel-inspired tracks about blooming secret love affairs and gay sex, like in Teen Prayer, and odes to the family members that have always stuck by his side; Star Red is about his grandmother, who he refers to as "the original bad bitch" when introducing the song live on stage. Among the religious allegory and the intense sadness, Nakhane can't resist weaving queerness into a realm that never warranted it. I assume these sly crosswires are quite cathartic now.
"That was my naivety in the beginning, thinking that if I write about it, I'd be fine for the rest of my life, but [catharsis] doesn't work like that," he reminds me. "After you've performed a song 20 times, it doesn't hurt as much anymore, but you have to dig deeper to get to the bone of things. And even that doesn't mean it goes away."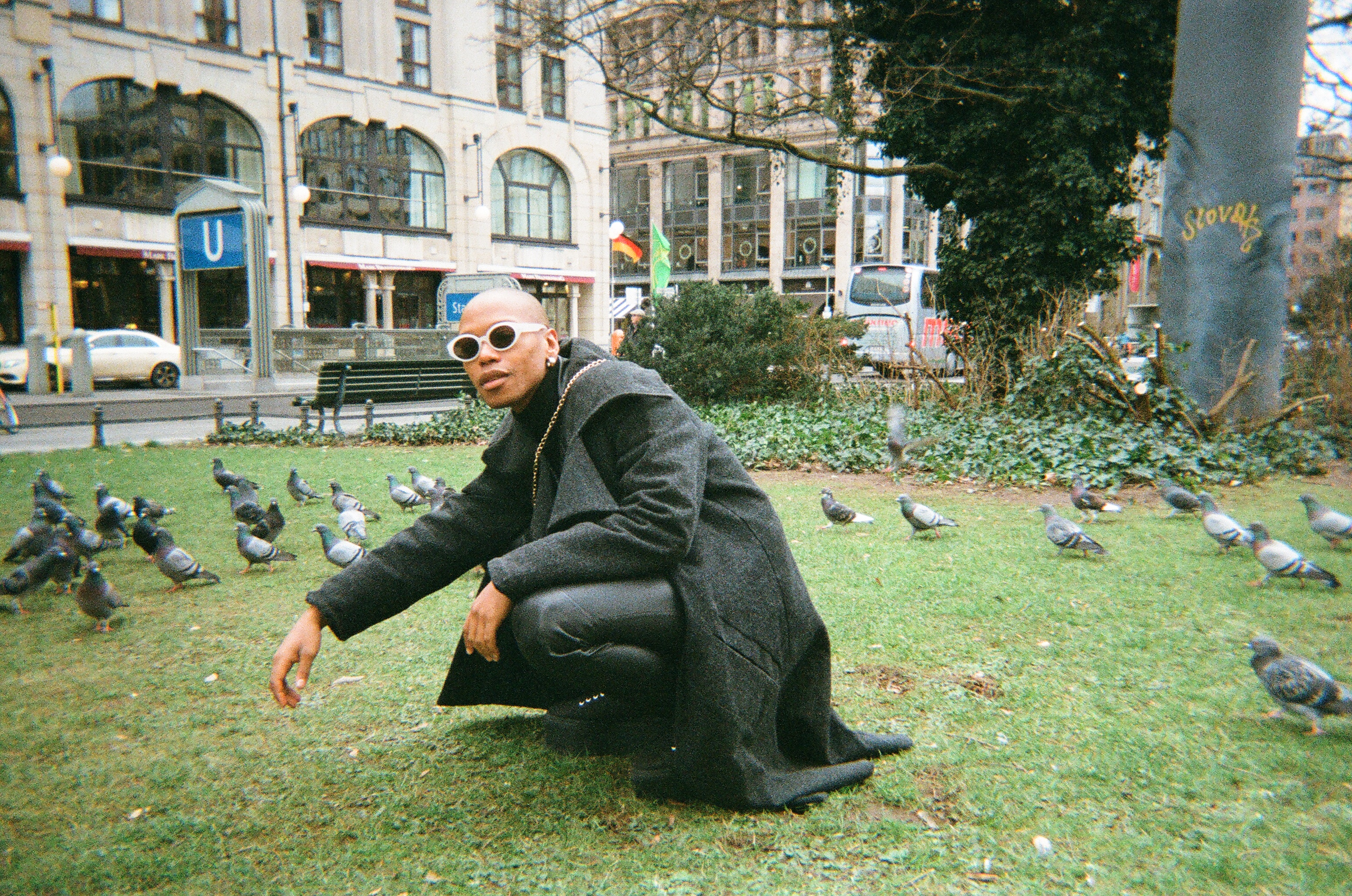 I ask if there's a single modern artist he finds solace in; he reels off five instead. SZA, he thinks, is "so fucking daring"; Solange's A Seat at the Table "makes [him] feel strong"; meanwhile, Fever Ray "said things that [he] always wanted to say. but could never find the words for" on her latest record, Plunge. With the exception of Kendrick and the enigmatic Perfume Genius, we notice there's not many men -- particularly straight ones -- making pop music with lasting power anymore.
"What else do they have to say?" he reflects. "I hate to be that person who [looks down] on cisgender straight men, but the world was dominated by them for a long time -- maybe now it's bored of them. Women have been shut down for years, and queer people can finally say things they could never say 20 years ago without being murdered [for it]."
Despite that cultural shift, Nakhane still thinks mainstream pop is "a very heteronormative space". Dev Hynes, he reminds me, once said that superstardom only stems from being the lowest common denominator of a person -- you have no chance if you're considered "challenging".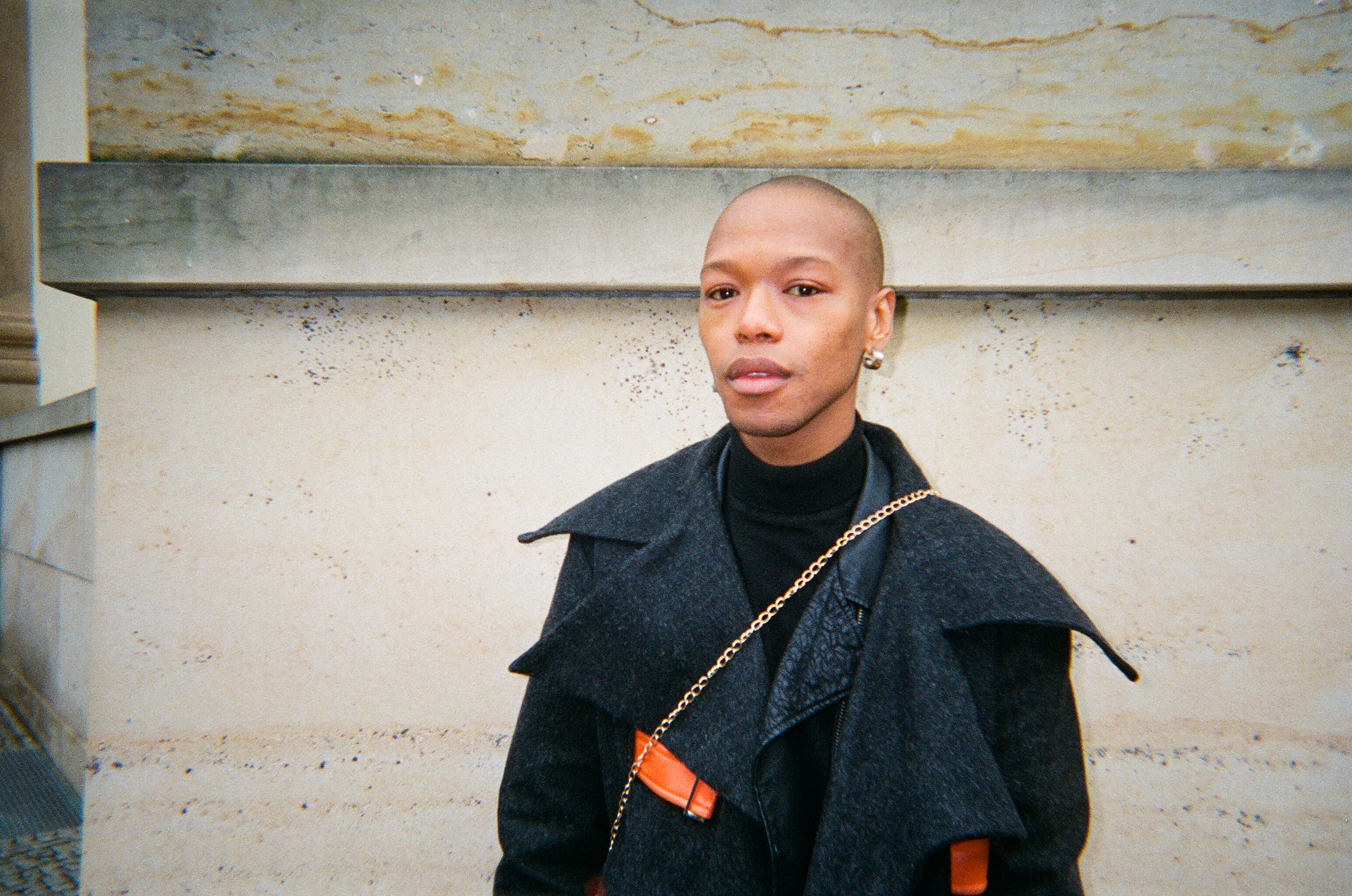 But challenging people is in Nakhane's blood now, and if the opportunity to point out the adversity of artists based on race or sexuality arises, he has to take it. "It affects me everyday," he says, speaking to those who try to silence him. "It doesn't affect you, because everything is created for you. You don't have to talk about it because you're comfortable. I'm not."
Tradition has told us that stories of people absconding their religion go hand-in-hand with some sort of abandonment; a life in suspended solitude they're forced to rebuild. Thankfully, Nakhane's relationship with his loved ones is healthy and positive. He often laughs with his mother (his aunt raised him, so he refers to her as his mother now) about how much skin he bares in his music videos, or how flamboyant his dress sense has become. He glows as he speaks about her. It must be a nice feeling to have that now? "It really is," he replies, "and that's why I can still stand those faceless few. Because the people who matter, matter… and they don't care."
Speaking with Nakhane feels a little like therapy. After all he's been through, has his music acted as a cure? "I'm not sure if it can cure us, but it can conjure better feelings, and then we can work to cure ourselves," he says -- no hesitancy. "Music doesn't change anything unfortunately; I've learnt that the hard way, but it does help". With his glassy, shining eyes, the corner of his lip lifts to a smile. "It's the good thing in life," he says.
You Will Not Die is due for release on 16 March via BMG France