will smith, aka the fresh prince, is returning to rap
We're wondering if he's gone from "Parents Just Don't Understand" to "Kids Just Don't Understand."
|
18 December 2017, 7:01pm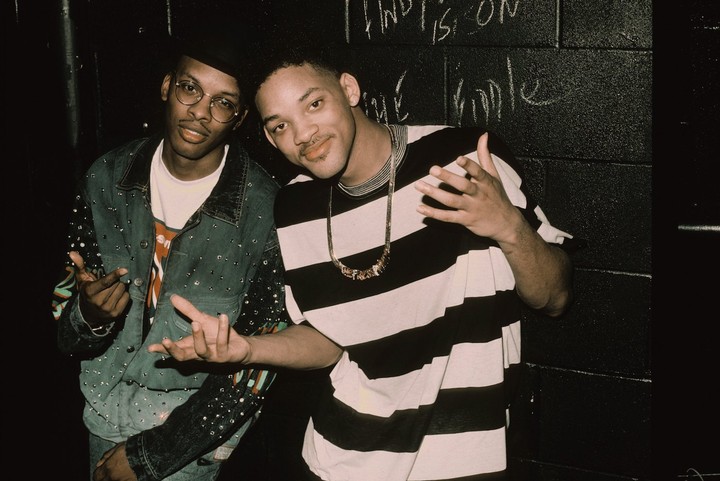 Jeff Steinfeldt/Getty Images
Music skills run in Jaden and Willow Smith's genes. In the 90s, their father — Will Smith (duh) — seamlessly transitioned from spitting rhymes about pesky parents to starring in blockbusters like Independence Day and Men in Black. Rapping under the moniker The Fresh Prince, Smith released hip-hop classics like "Summertime" and "Parents Just Don't Understand." He also delivered some peak-90s looks — including an immaculate high top, head-to-toe pleather, and plenty of tracksuits. Will also had a partner in crime: DJ Jazzy Jeff. The duo made history in 1989 by becoming the first act to win a Grammy Award for Best Rap Performance. And after a very long hiatus, it looks like The Fresh Prince and DJ Jazzy Jeff are back in the booth.
"It [has] been a minute," Will said in a recent interview with HipHopDx, revealing he's picked up the microphone again. "I've been full in the actor's mind so me and Jeff start[ed] going out a little bit in the last six-to-eight months [and] we've been doing something."
Will admitted it's been hard returning to his Fresh Prince mindset. "I just gotta find that lane; find that way back in," he said. "It's a part of my heart. I love it. I make records all the time. I got a ton of stuff that I make at the house. It's just not stuff that I'm hyped about to be able to feel comfortable letting it into the world. I'm trying to find that inspiration, that thing that sparks me to get back [to music]."
We're wondering if Will has shifted from rapping about annoying parents to rapping about being a parent. If Will's new music ever sees the light of day, we would love to see a track with Willow on backing vocals and Jaden rapping a quick verse about artichokes and water bottles. Fingers crossed Will finds that musical spark sooner rather than later.