fumiko imano brings her twin selves to a baguette fight in the new loewe campaign
i-D exclusively premiere a film of the Japanese artist discussing the fantastically fun images she shot (and double-stars in, with Saskia de Brauw) for Jonathan Anderson's spring/summer 18 Loewe campaign.
|
10 January 2018, 10:03am
Celebrated Brit-abroad designer Jonathan Anderson has enlisted the brilliant Fumiko Imano for the spring/summer 18 campaign for Loewe, the Spanish house he heads up. In a video premiering exclusively here on i-D, the Japanese artist discusses the campaign, which she bewitchingly both shot and stars in -- twice. Fumiko's twin selves appear alongside Dutch model Saskia de Brauw in the playful but beautiful editorial, framed by the architecture of the UNESCO headquarters in Paris, with it's clear view of the iconic Eiffel Tower.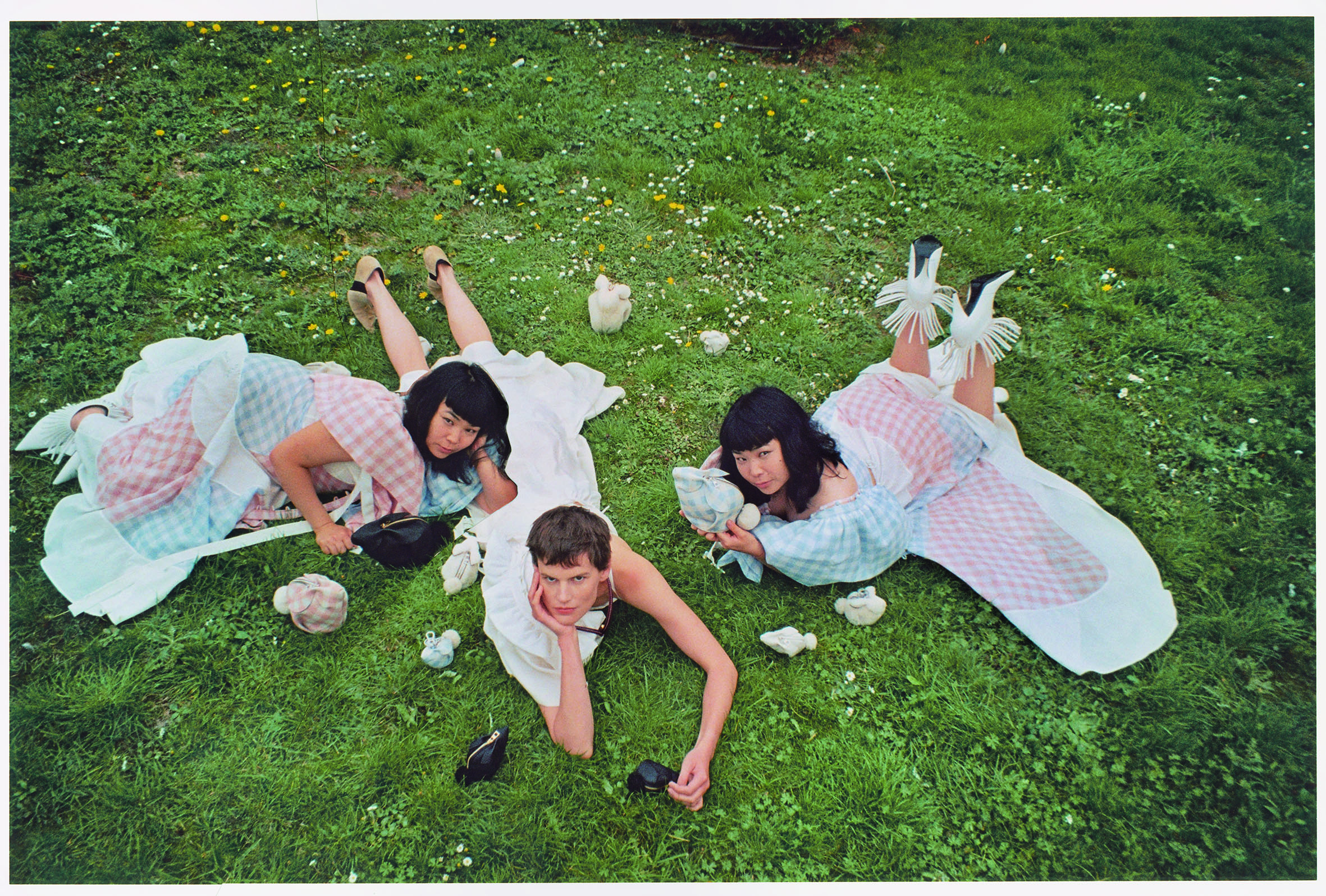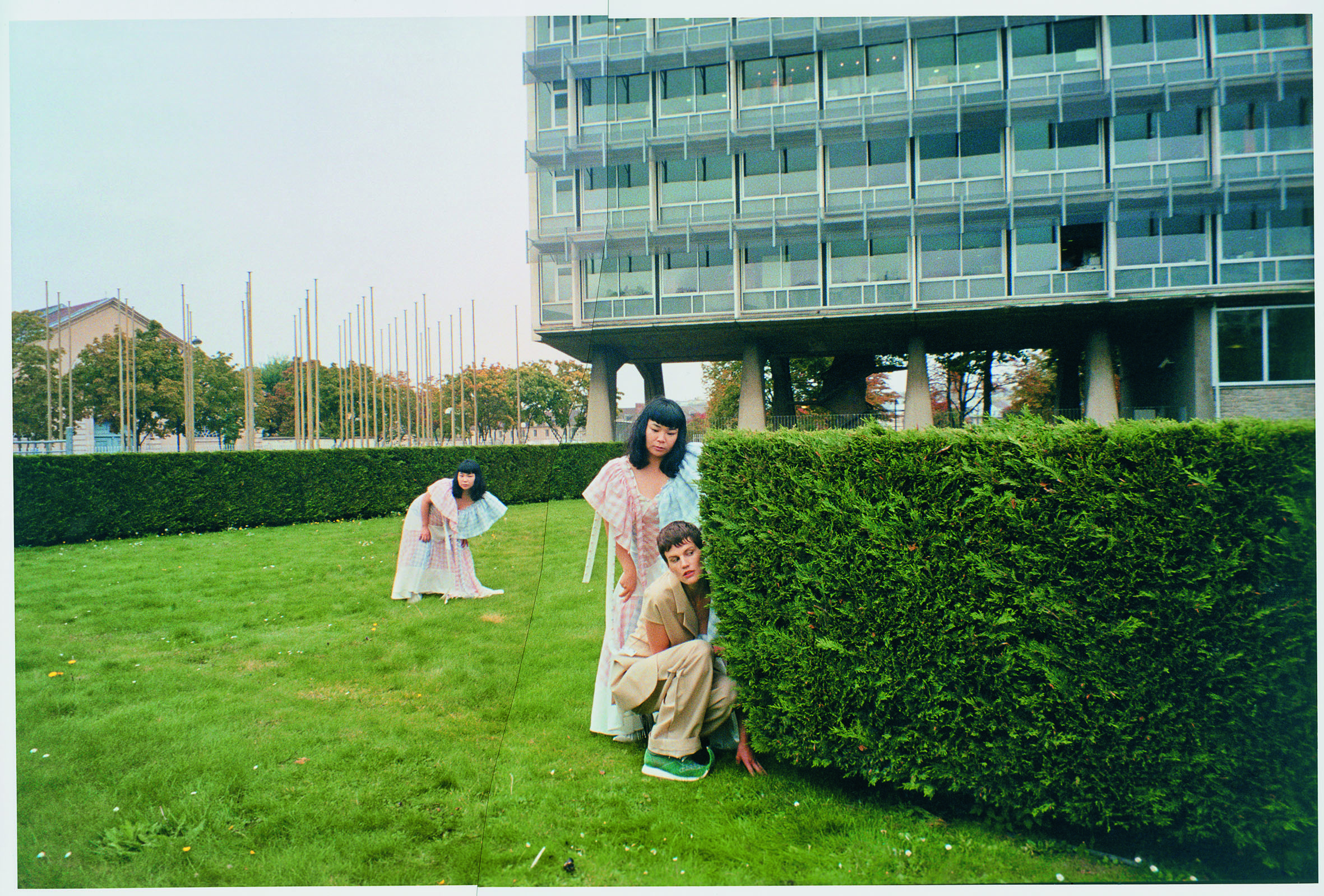 Fumiko says that a childhood spent in Brazil with her Japanese parents, and her subsequent move to Japan when she was eight, made her feel like an "alien" in both cultures. "When I came back to Japan, I had an identity crisis," she says in the film. Explaining the genesis of her twin selves, a leitmotif in her work, Fumiko says it was initially a happy accident, but that after she moved to Japan, it took on a new meaning: "I wished, I wanted to have have someone else to be cheerful with, so I started making these twins. Like a butterfly collector; pinning."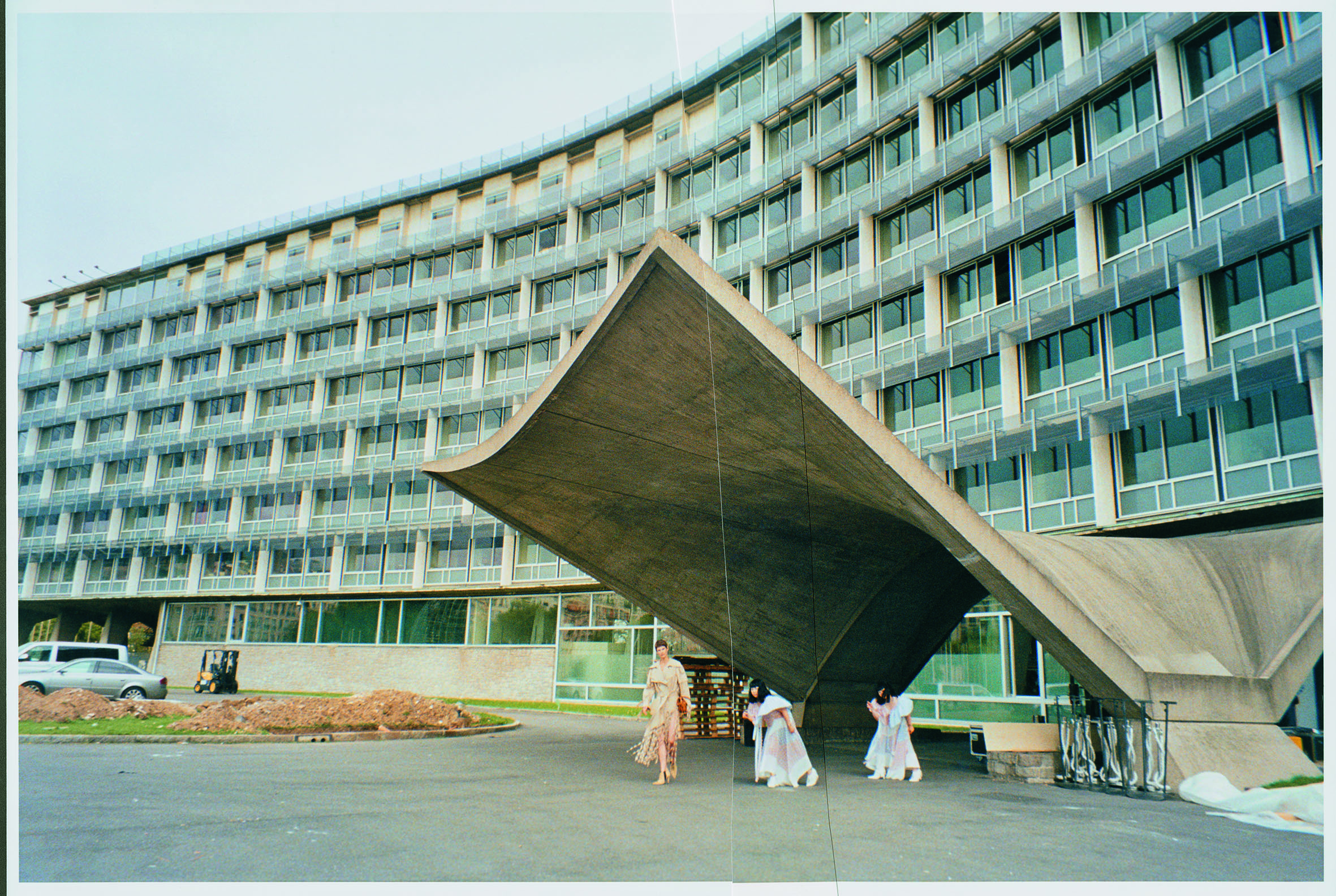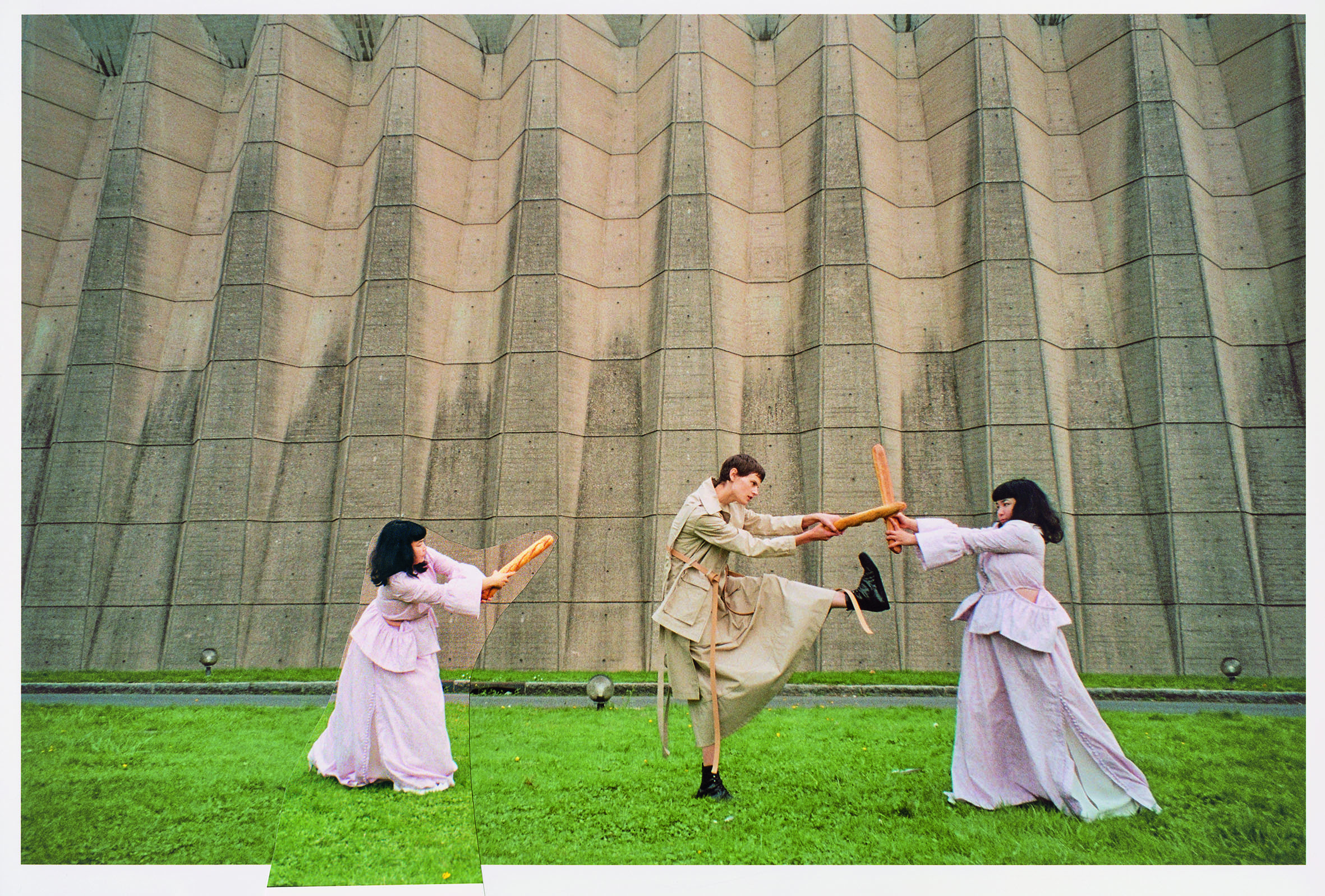 The Loewe campaign, however, has a different tone: "... because I only play with myself for my pictures, but with Saskia it became more fun," the artist says. Styled by Benjamin Bruno in the spring/summer 18 collection, Saskia and the two Fumikos frolic around the UNESCO building -- lazing on the grass, peeking out from behind hedges, and staging meta-photoshoots. "The funniest moment was playing with Saskia with the baguette – we used a baguette for the battling and for the orchestra," Fumiko says. Check out the full film, and the campaign imagery, below.
This article originally appeared on i-D UK.