Photography Mitchell Sams
virgil abloh uses "plastic" as a metaphor for polarising culture
In a meadow of plastic carnations, Off-White spring/summer 20 collaborated with New York-based artist Futura as the designer of our times highlighted today's binary world.
Photography Mitchell Sams
From binary politics to cancel culture, there are few grey areas when it comes to having cultural discussions in today's polarised world. You're either a stan or a hater, a remoaner or a gammon, a communist or a fascist. For spring/summer 20 Virgil Abloh put plastic in his trademark quotation marks for Off-White and set about exploring this phenomenon by highlighting how attitudes can flip 180. "Over the last decade, it [plastic] has gone from utility to a polarising term and I'm using it here as a metaphor to talk about culture," he explained backstage. "Within our generation, a banal term can all of a sudden turn into a whole different context in a matter of moments," he continued. "Plastic was man-made to be useful in different circumstances, and this invite, which I do every season, it's now transformed into an artwork," he explained. From miracle material to major pollutant... to art?
Building on this, he collaborated with Leonard Hilton McGurr, aka Futura, who applied his trademark spray strokes to relaxed tailoring, evening dresses -- worn by Sheck Wes and Gigi Hadid -- and even a co-designed, hypebeast-baiting new Nike Dunk. "For much of his lifetime, his work was seen as a form of vandalism rather than the artistic expression we know it as today," Virgil said. "But as well as painting on the side of subway trains, he was part of the scene and showed with Basquiat and Keith Haring. He was on what was once thought of as the fringe but now, through time, we can see that the beauty of Basquiat is also the beauty of Lenny, Futura." At a recent Sotheby's sale of Nigo's personal collection, Futura's work was auctioned alongside that of Stash and KAWS, with Virgil providing the foreword to the catalogue.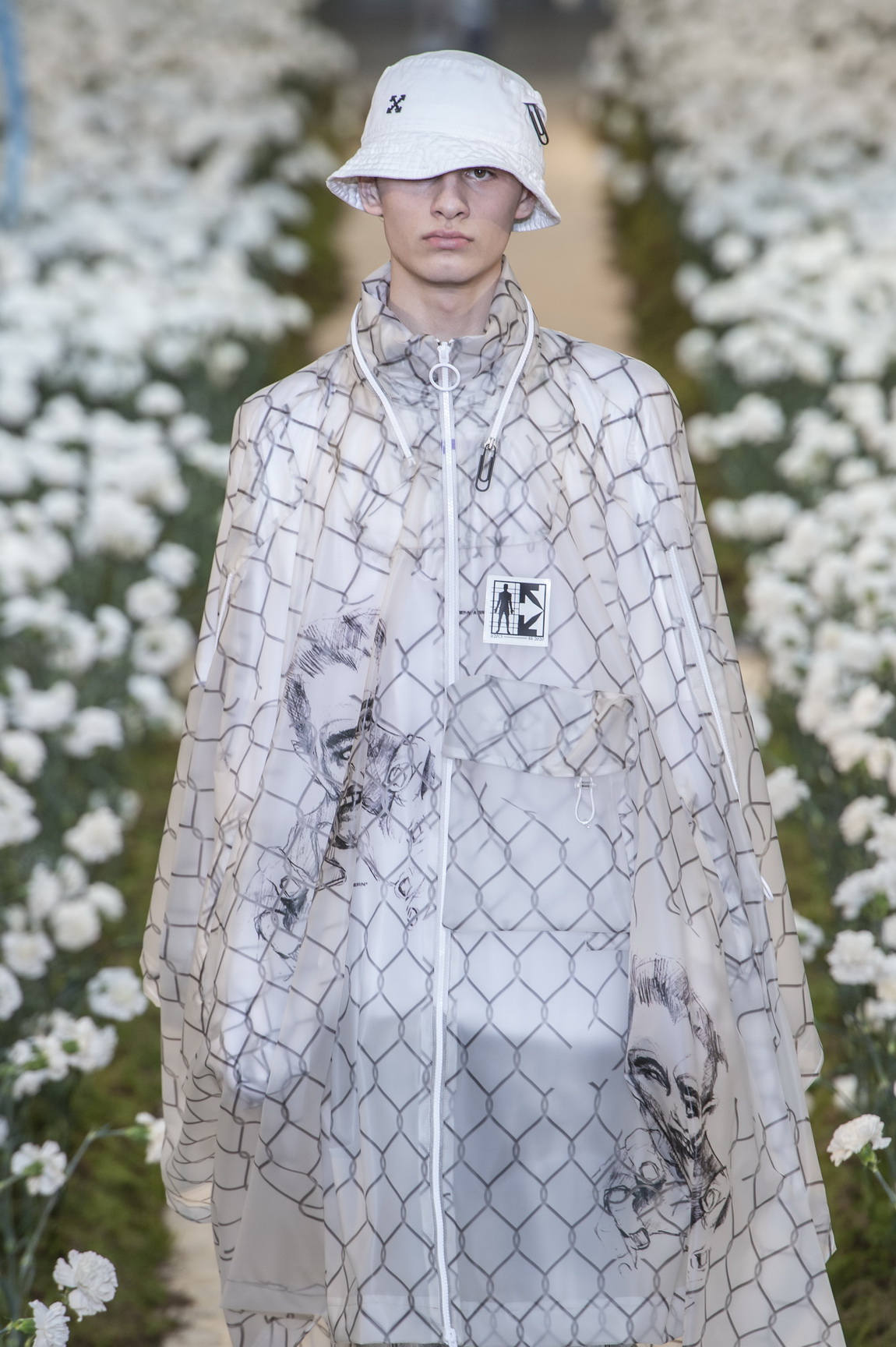 "The same thing that happened in art is also going to happen in fashion," Virgil added. You could argue that the streetwear-powered high/low revolution that Off-White has pushed since its inception is one example. As is Virgil's rise from upstart outsider to head of one of France's most historic fashion houses.
Across the reimagined 90s skater looks littered throughout the collection, the message was "reduce, reuse, recycle". From his ubiquitous use of quotation marks to his fearless boundary blurring, it's a mantra that informs so many of the polymath's work. Working on his recent "Figures of Speech" exhibition in Chicago encouraged the genre-defying creative to consider the bigger picture. "When I make things, I look at it on a scale of 30 years," he told us. "I know the work has to mean something now, but I'm also thinking about what it means when you zoom out too." Stop and smell the plastic carnations.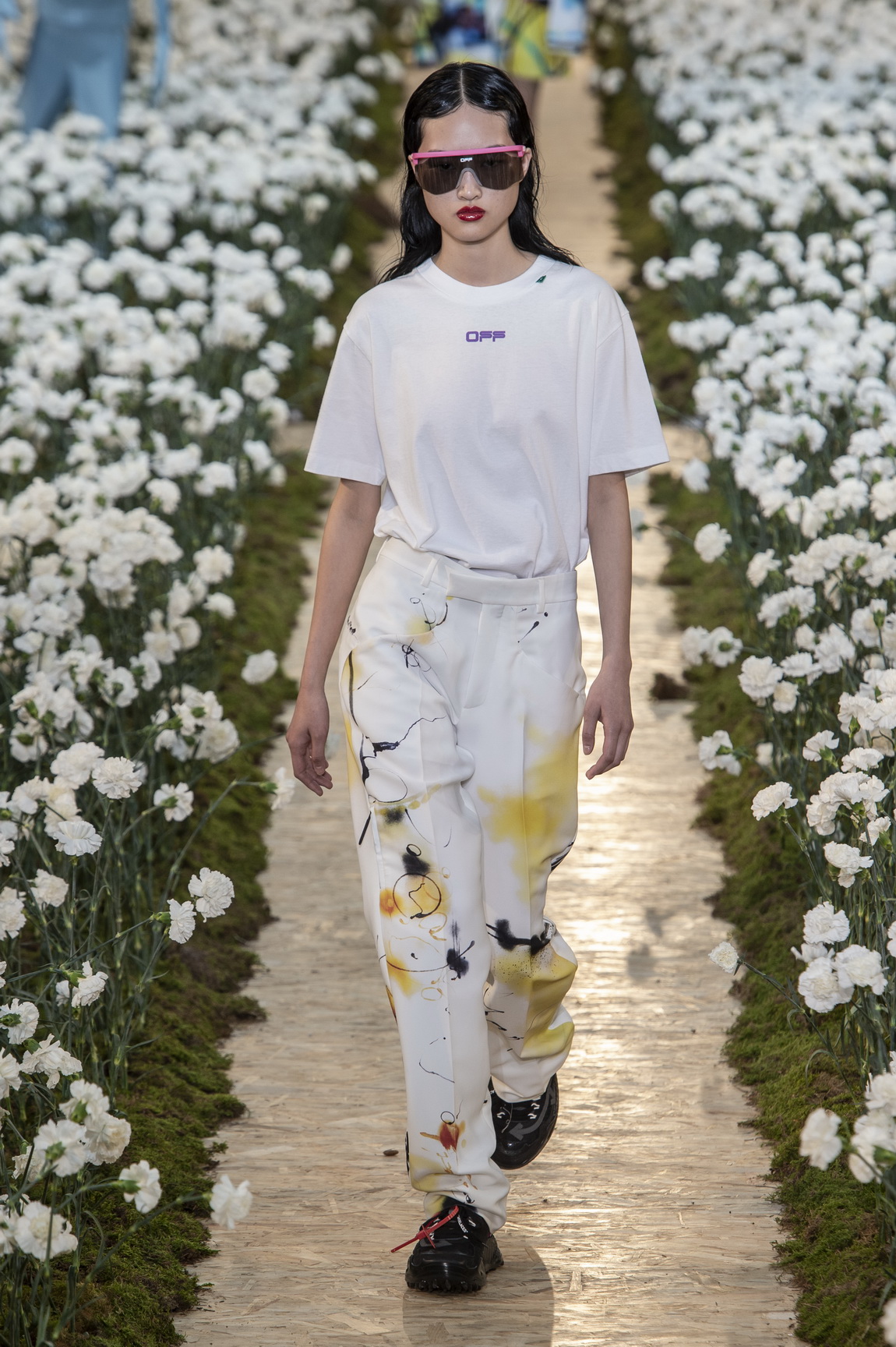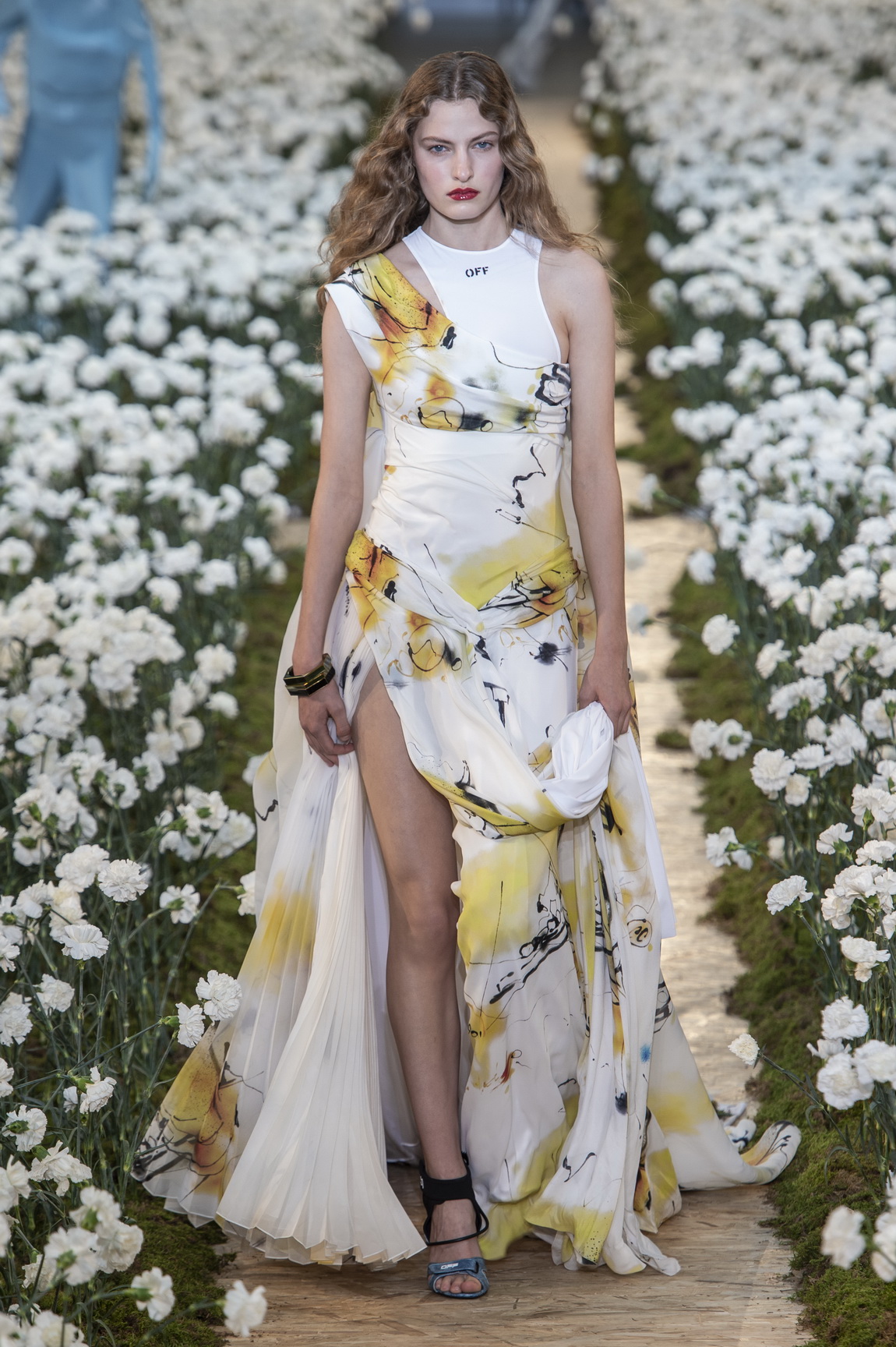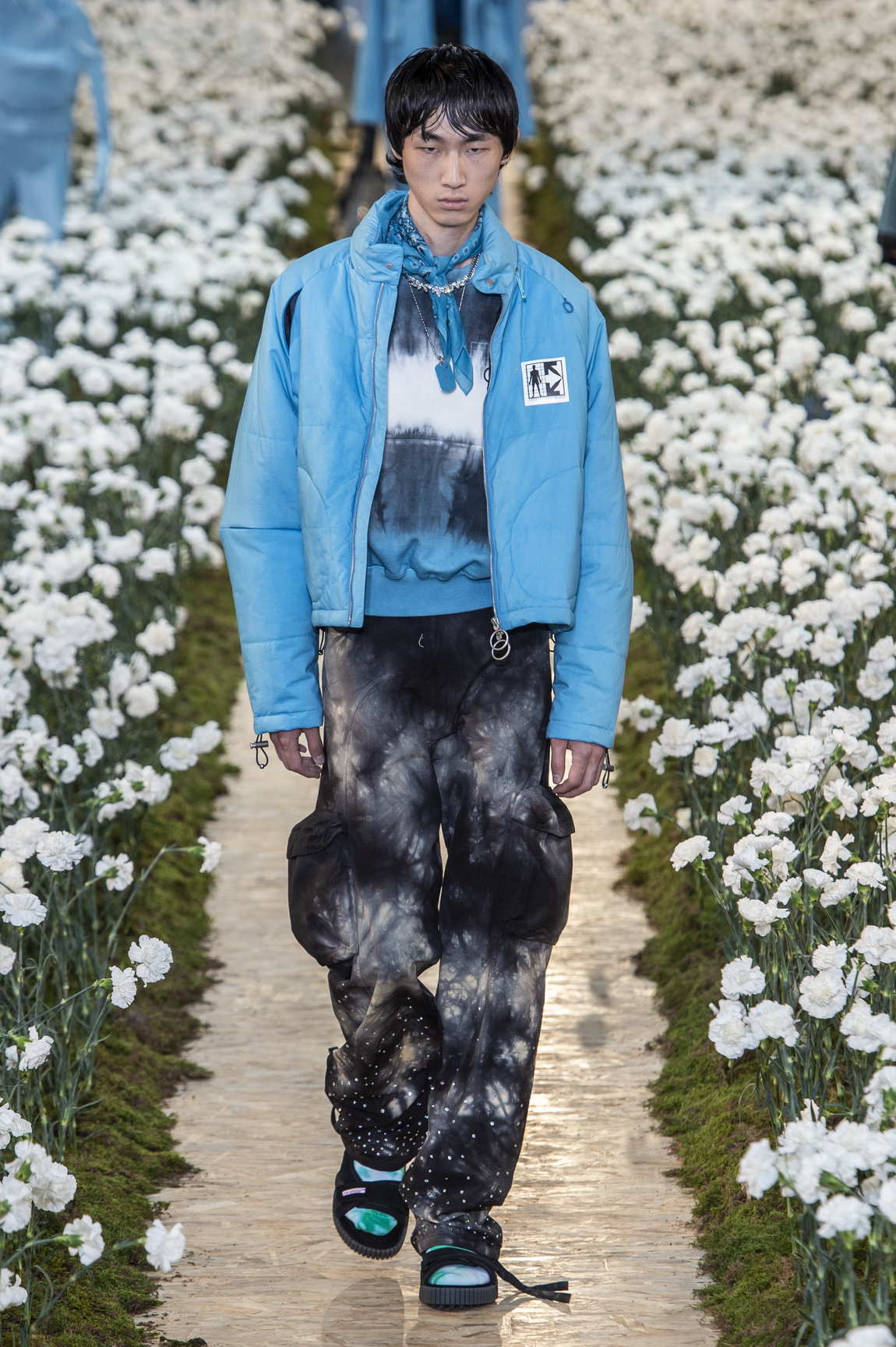 This article originally appeared on i-D UK.