Photography Ethan James Green
the elegant subversion of alexander mcqueen's menswear
Presenting a one-off menswear collection in London for spring/summer, Alexander McQueen delicately subverted the cornerstone of their brand: tailoring.
Photography Ethan James Green
This article originally appeared on i-D UK.
On Sunday morning Alexander McQueen returned to the London Fashion Week schedule with a one-off menswear presentation in a former monastery. Ushered through the 14th century building's immaculate garden and up the stairs to a small but fittingly opulent panelled room on the first floor, complete with a live pianist, guests were invited to experience the brand's compact and confident spring/summer 20 collection. With such a British identity imbued in the brand, the traditional setting made for the ideal showspace. Though, a permanent homecoming to London this was not; instead it was the first of the brand's new strategy for showing its collections in different cities around the world.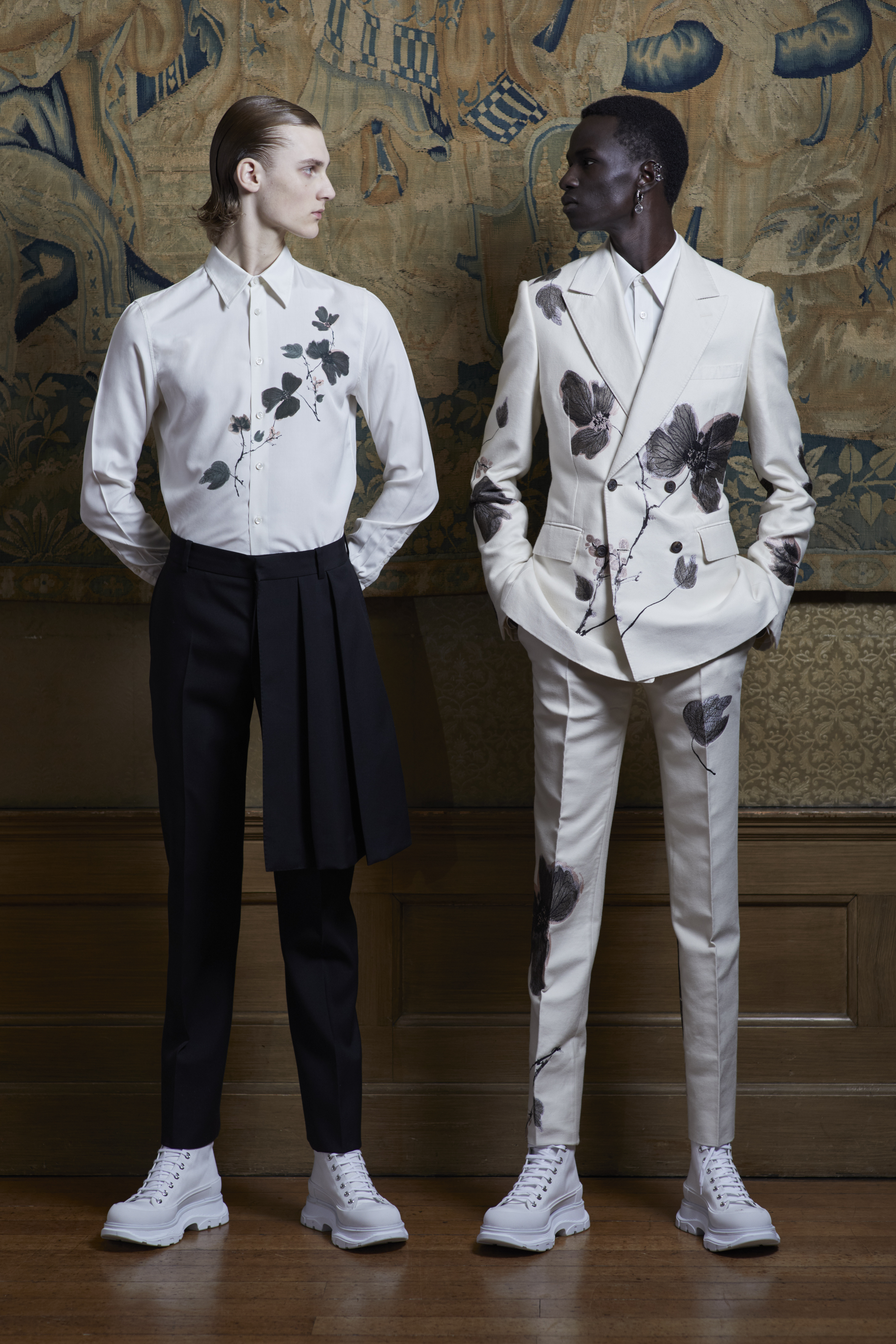 Dotted throughout the room, models wore sharply tailored suits that combined both the bold colour-scheme and classic details of the McQueen brand DNA with the sensitivity and delicacy Sarah Burton has honed over the past few seasons. These were suits for a man who wants all the thoughtful consideration, all the glamour and joy, of women's formalwear.
And though this has always been the case for McQueen, spring/summer 20 was perhaps a little more refined than its fall collection. Its crystal embroidery, the rich colour scheme -- from bright fuchsia to black-and-white calligraphy florals splashed across suit jackets and trousers -- combined with skinny, cropped trousers paired with thick platformed trainers; the complete effect was something of a perfect balance between traditional tailoring and modern style.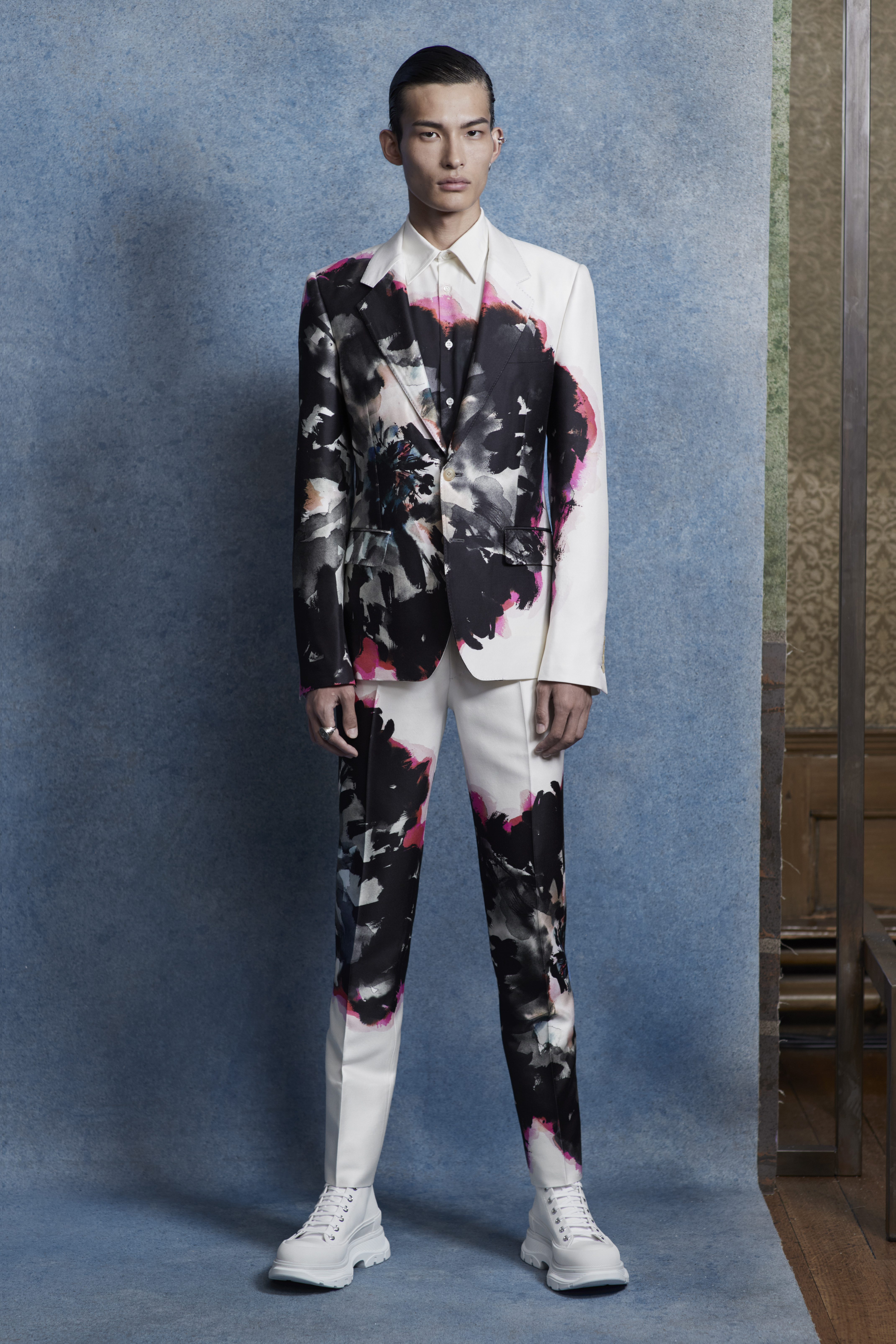 Fabrics were reimagined and reused in innovative ways, subverting many of the binary traditions of men's formalwear. Tuxedos were spliced with elements of womenswear -- a wool jacket had satin sleeves; a long black jacket became ruffled from the waist down. The latter garment, combining three handmade techniques, and made entirely from fabrics unused from previous seasons, couldn't more emblematic of the new era of luxury; one increasingly defined by how it expertly yet sustainably garments are manufactured.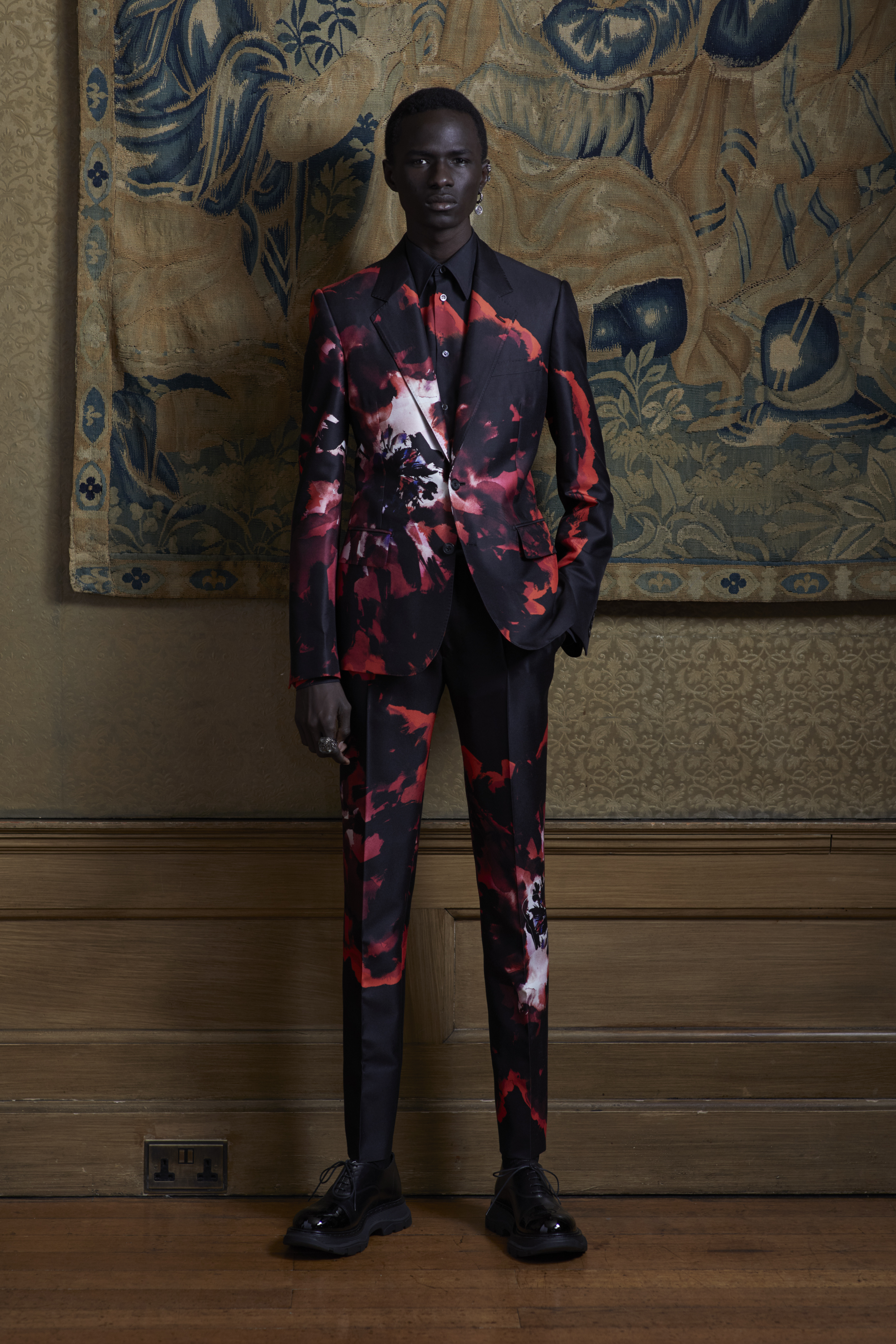 The collection was, according to the brand, a dialogue between its womenswear and menswear; with direct references to its autumn/winter 19 women's collection. One particular particular reference for Sarah was the period in which she and Lee McQueen would travel to Japan to find inspiration for his collections in the 90s.
Although Sarah Burton herself wasn't present to discuss the collection, it felt like a very confident and assured message for what the future of Alexander McQueen menswear is. As she said after the autumn/winter 19 womenswear show in Paris back in March, "Tailoring is inherent to McQueen, and it always will be because Lee started on Savile Row. The backbone of what we wear is a suit, trousers and jacket."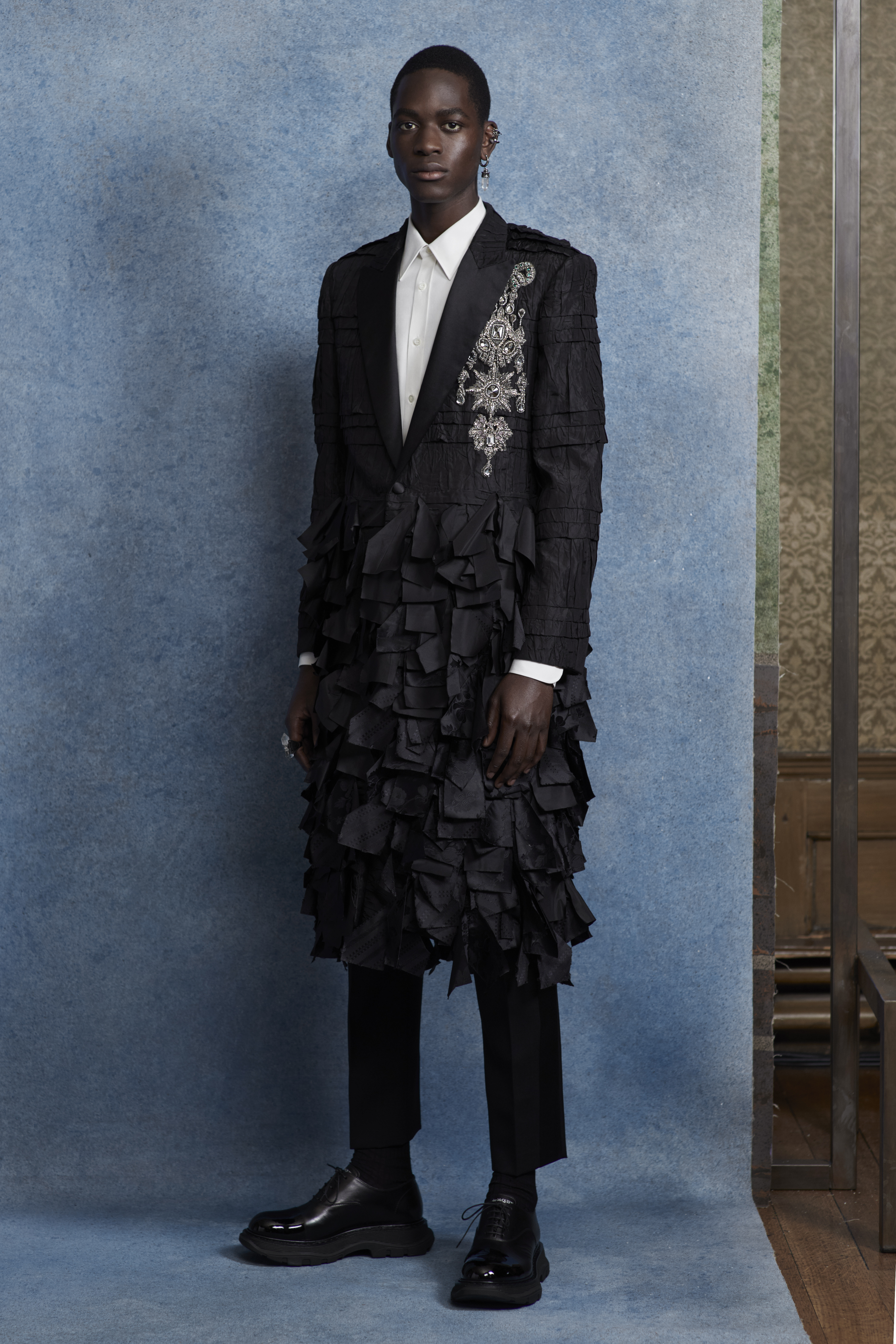 Credits
---
Photography Ethan James Green

This article originally appeared on i-D UK.