christina kruse's latest exhibition is all about balance
i-D talks to the artist and model about her new collection of sculptures on display now at the Helwaser Gallery in New York City.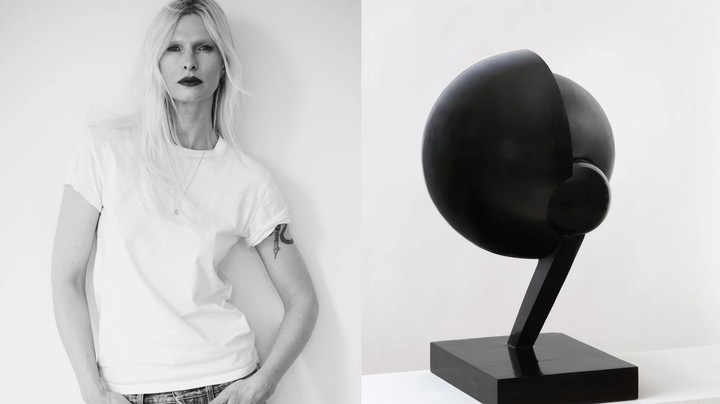 This article originally appeared on i-D US.
When Christina Kruse was given a Polaroid camera to get behind-the-scenes photos at some of the biggest fashion events in the 90s, the model's life changed. Those instant shots piqued her interest in photography, and lead her from in front of the camera to behind it. When she wasn't on the catwalk, Kruse continued her evolution as a multi-disciplinary artist, experimenting with everything from mixed-media collages to sculptures.

"I started building objects about 20 years ago, but honestly I wasn't really aware of it until really the last three or four months since I've been asked [about it]," Kruse said about some of her early attempts at building objects.
Two years ago, she began her latest body work, a group of wood, bronze, and brass sculptures that are now on display at the Helwaser Gallery in New York City through July 25. As the title of solo exhibition suggests, the minimalist human-like works in Base and Balance explore the theme of equilibrium.
i-D called up Kruse to find out more about her latest exhibit, her artistic journey, and how her modeling influenced her art.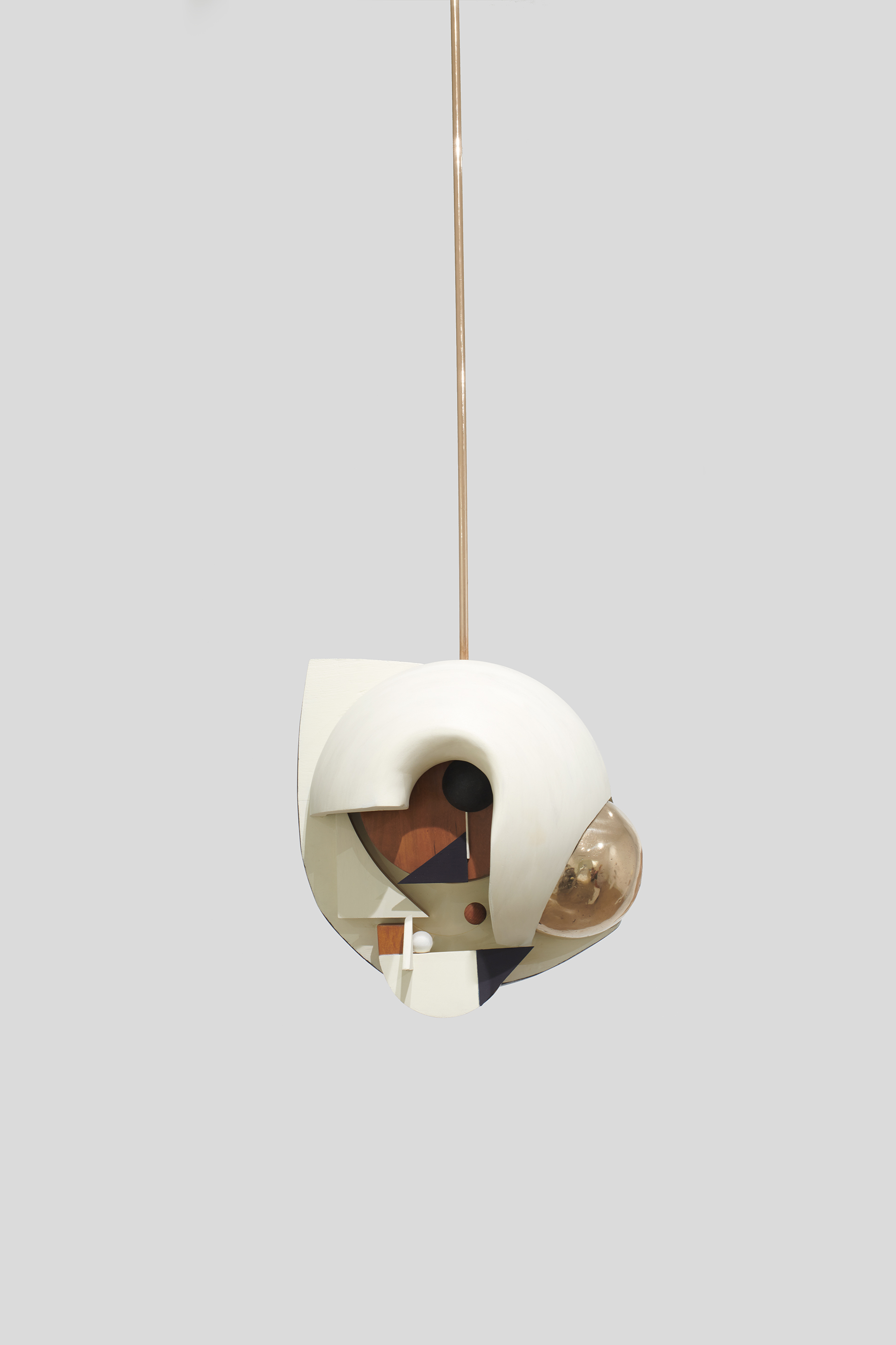 In addition to your art, people know you for your modeling. How did you first get started in the fashion industry?
When I was 16, I left [Germany] to go to America for school. I ended up just outside of Phoenix, Arizona. It was really an odd place to end up. A model scout in a large shopping mall asked me to consider modeling, which I couldn't because my schooling took priority. However, I was invited to come to New York City that year to meet a model agent. I flew there with my guardian which was kind of fantastic, but it was also a very short trip, and I didn't think I was going to do this any further.
Then, the New York agent found someone in Germany they worked with. At that time, I didn't know they had all these agents all over the world because I was unfamiliar with the field of work. The agent then called my parents. When I arrived [back in Germany] they invited us to go see them, so my mother and I went. I started modeling and it quickly became apparent that it would be a very lucrative summer job.
How did that evolution happen, from going in front of the camera to behind it?
It started when a few magazines gave models polaroid cameras to take pictures backstage. I happened to be one of them. I quite enjoyed the process and I loved the polaroids. A boyfriend at the time encouraged me to start taking pictures. He mentioned Ellen von Unwerth, and how photography worked out really well for her. I thought, it could be something to explore. The next day I got an entire box of photo equipment, everything from a backdrop, lights, a camera, lenses, film etc.
And that lead to your collage work?
The polaroid work was one thing, but the environment was created on these book pages, where I would draw, write, paint and sketch around the photo. This environment became significant for me—a little later it became more about the collage work rather than the polaroid. I also started to build my own props. Rather than drawing the environments on these pages, I actually started to build them. I wish I would have kept all of this stuff… I had cages for heads, all sorts of things. [laughing] Naturally, I started building what I needed for these images, bit by bit I had this whole collection of self-made props or body parts that I would make out of bendable wire, plaster, all sorts of things.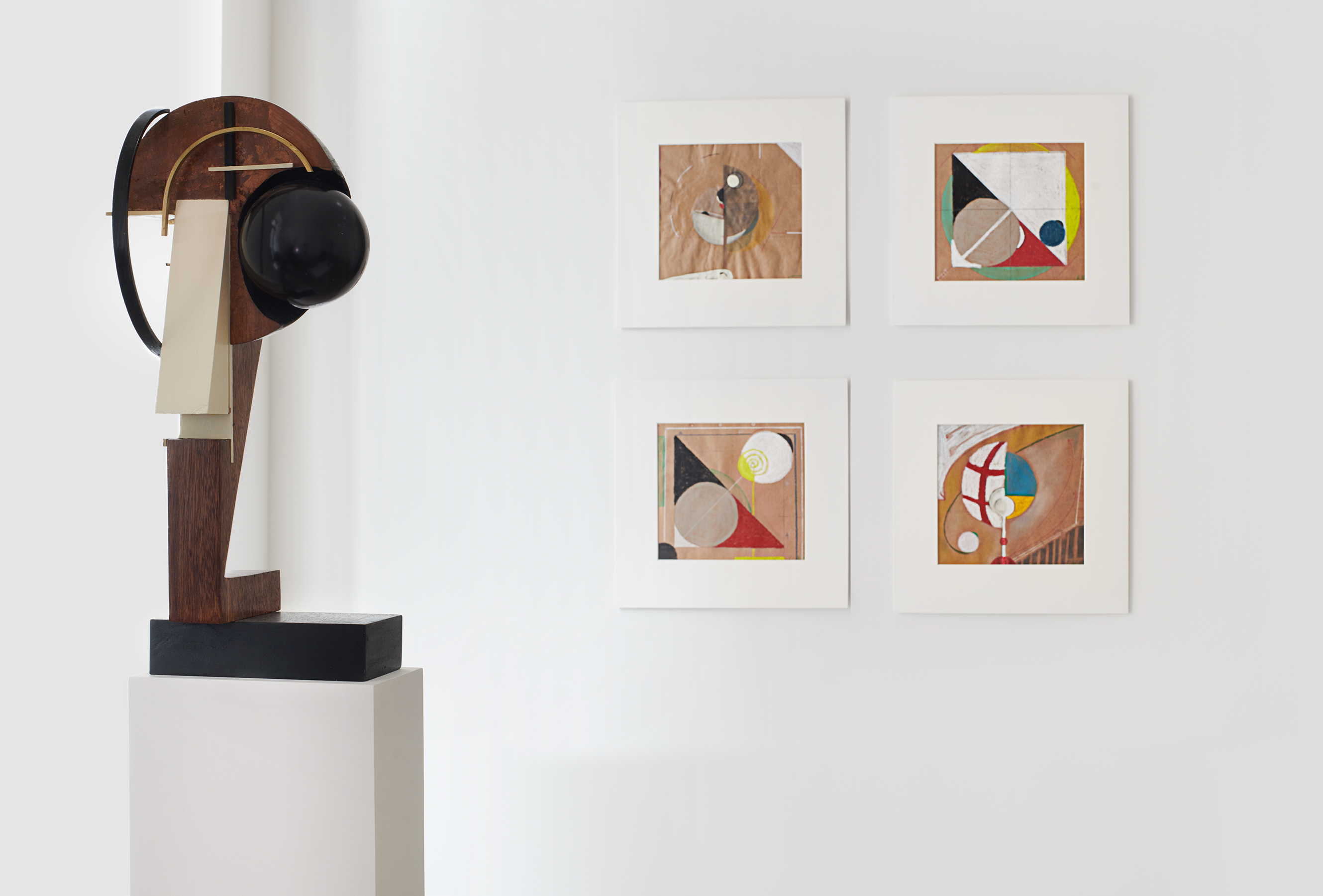 Eventually I did a project which was of a different nature and had nothing to do with photography. It was to collect memories from people above the age of 85. I thought it would be interesting to create a color-coded chart for the intensity of memories. I color-coded health, family, love, and career. I was wondering, out of their entire life's experiences, what do they remember most vividly.
I decided to build my first set of simple wooden heads that would be covered in burlap and stitched with all of the memories onto their heads, all color-coded. I had this little collection of heads and their memories, which to everybody else meant nothing but to me was so precious. Nobody ever saw them either. In that sense, I started building objects about 20 years ago, but honestly, I wasn't really aware of it until really the last three or four months since I've been asked [about it].
So the transition between mediums came naturally to you?
I have been testing mediums and materials for a long time. Only about three to four years ago, I found my own vocabulary and am able to apply that to different mediums. I didn't set out to be an artist during this period of testing, in fact I've questioned myself for the last ten years, whether or not I can, or I could.
At one point, I was thinking about a collage work centered around the body. The inspiration came to me as I realized that photographers were extremely good at shifting body parts into perfect positions for photographs. During an Italian Vogue shoot, the photographer said to the model, 'put your knee out' and all of a sudden it changed the entire line of everything, of the whole body. I remember that very vividly. Following that, I hired a body model and I photographed every single body part in photographic fashion terms what I had considered the perfect pose, which I did two-dimensionally as a collage. Then I thought, I am curious to see these shapes combined into a three-dimensional object. So I decided to take figurative sculpting classes at the School of Visual Arts (SVA), and built them.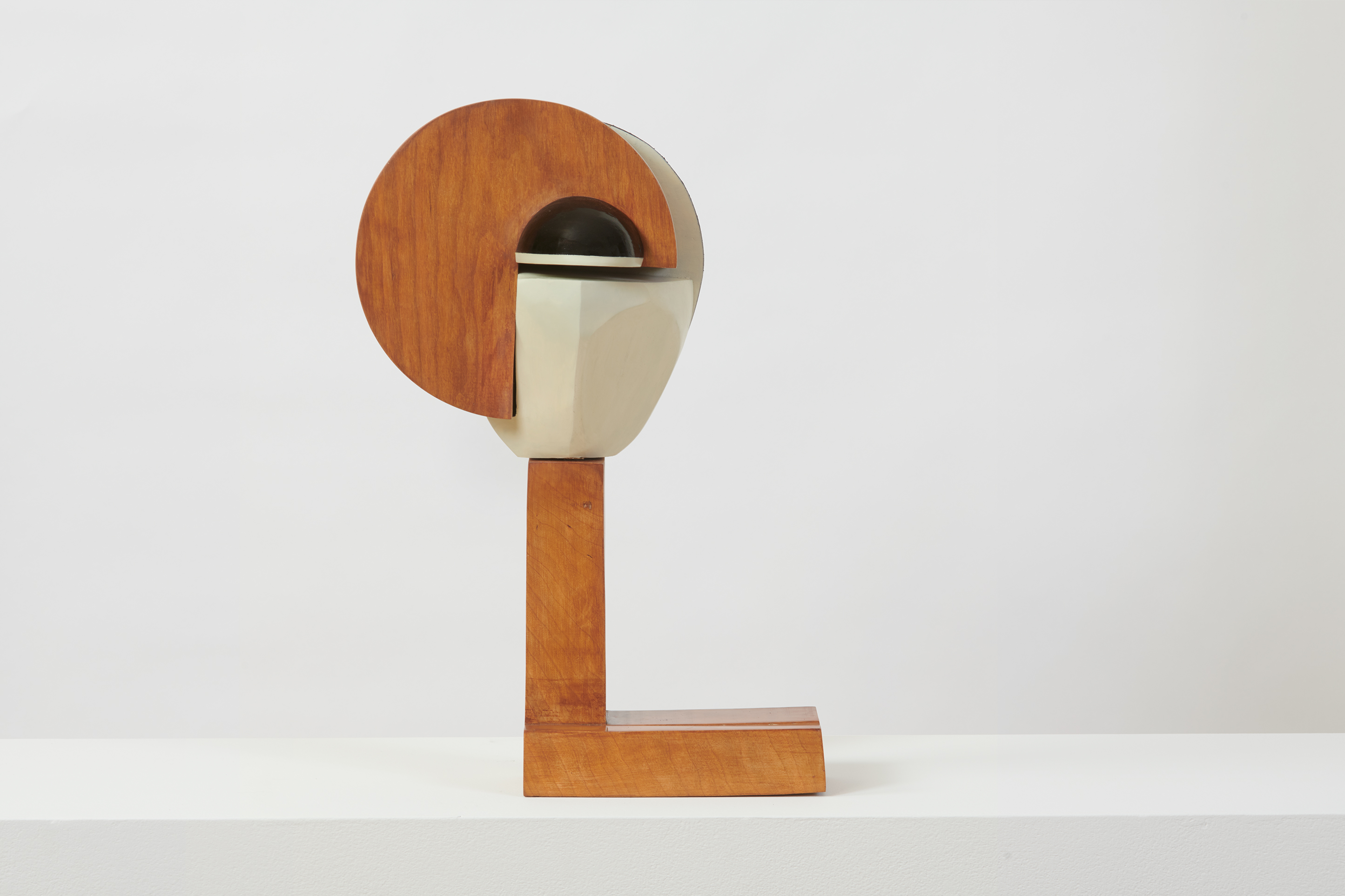 So how did you get to where you are now with your sculptures?
I was always interested in the idea of balance. I think that has been the underlying theme ever since I started doing anything. Whether it was the memory carpets or the memory heads, I was asking myself these questions — what would the weight distribution of these intense memories look like? Was there a balance to it or was it really out of sync? Same with the little body figurines [I made after photographing the body model]. How would that person still be able to stand up straight? Or would the angles and joints be so off-balance that it would collapse? There was always that underlying theme there which I only started to realize in the last couple of years. The works at Helwaser Gallery were made after I built a performance piece [Dystonia, 2013] about six years ago, which was a large performance sculpture. I was interested in the idea of two objects forced together — competing for balance individually, yet having their own different characteristics, and the sculpture being in motion. After that I got interested in how any of us recalibrate ourselves, it is a give and take with everything.
The sketches really represent what I feel needs to be contained in the sculptures, and the volumes of thoughts and desires one could express. They represent the interiors of the sculptures. I feel a great need to contain them in the forms they demand or want.
Do you see a relationship between how creativity is expressed both in your modeling and your art?
There is a similarity in the practice and the process. You strip it down to nothing, you prep it and you build up from there — whether that is makeup, hair, styling, set-design or composing and lighting the image. I was lucky to have had the best school, I was on set with photographers like Steven Meisel, Richard Avedon and Irving Penn and whoever was doing hair or makeup were the best in their field. I was able to watch these people do their work and also get to understand the frustrations that come with it. That process is very similar, the dedication was fantastic and the outcomes were just great. To have been part of that up close was a priceless education in itself.