august 08 wants you to fuck with his music first
88 Rising's breakout artist says forget Instagram — get a penpal.
Photography Alex Johnstone
A lot has happened since we last spoke with August 08. Breaking out of the comforts of a tight-knit LA support network, he's toured a lot, and has been able to keep making music along the way. Just last month, he released Blood On My Hands , which arrives nearly a year after the release of his gut-wrenching debut record, Father. And still, he isn't showing signs of slowing down.
Although August is accomplished, it's surprisingly difficult to keep up with him. He openly avoids Instagram where possible, branding it "trash" and wishing, "everyone could be penpals" IRL. In the age of personal brands — where you're a brand, I'm a brand, and we all seem to have brands — August's withdrawal from the rigmarole of online and offline personality plate-spinning comes as a refreshing curveball. As he emerges off the back of a successful songwriting career, which has seen him aide the likes of DJ Khaled and Justin Bieber, August openly plays into the lingering mystery which accompanies him.
How did you first get into music? You're self-taught, aren't you?
I got into music because my cousin is a singer, and he was getting all the girls, and low key, that's what I wanted. I wanted to figure out how to get all the girls, so I started to make music and taught myself piano, and picked up guitar. [It was] all YouTube. There's these videos on YouTube teaching people to sing, because I didn't know how to sing at first. Singing wasn't just a gift that was given to me — I had to work for it. And that's why I've developed the voice I have.
And then how did you get from YouTube, to writing for DJ Khaled and Justin Bieber?
Nasri Atweh, and Nael Atweh. And Sad Money… Sad Money is the one who discovered me. They were the first people to take a chance on me, and they went ham bro. They're the people who brought me into this shit; they showed me how to write pop songs, they showed me how to do all these things, and I took the things they taught me and pushed it to where we are now. But I've also gotta give credit to the producer Nic Nac, and Bobby Brackins.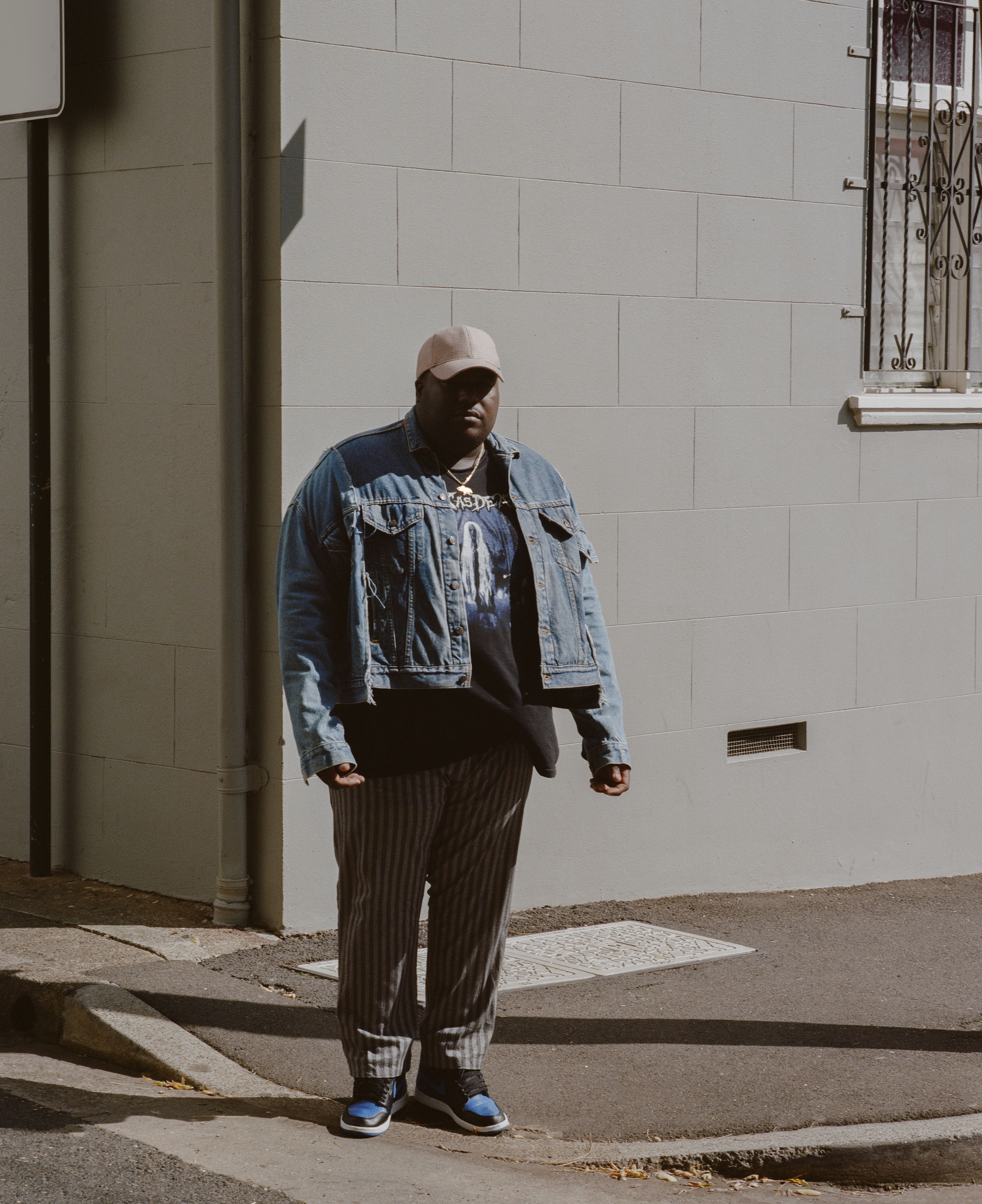 I'm curious about how you balance being August the songwriter and August the artist. Do you treat each differently?
Well, yeah. August the songwriter, and August the artist are two completely different things, even though that sounds hella pretentious to say. As a songwriter, I just kick it with my friends; we run around and do whatever we want. But as an artist, when I put in place the "artist persona", it's a whole different thing. But I like the duality; being able to be on both sides.
Do you think your exposure to that lifestyle as a songwriter changed your approach when you became an artist yourself?
Yeah, for sure. When I used to roll with certain artists, we couldn't even go to the ice cream shop – we'd be taking a private car. Like, my g, the ice cream shop is on the same block. Go walk to the ice cream shop. You know, I'm safe like that. A lot of the time when people are super famous, they can't even go to the store because they gotta deal with people. But I'm chillin' — let's go to the movies.
Tell us about the last twelve months — you've been incredibly busy.
Well, I put out Father, and as soon as I put the project out, everything flipped on its head. Everything changed — for the better. And I think it's because I finally let the world in on who I am. My friends just felt what I was feeling, and saw what I was feeling and came to me and were just like, "You're holding a lot of shit in, and it's coming through." And it was intentional — I just wanted people to experience me in my purest form. You gotta realise, that when we started doing this shit, we just wanted people to listen to music that came from an honest place. And I felt like I needed to start there. That's why it's hard to find shit on me pre- this.
In an age so saturated with branding, are you trying to counteract that with mystery?
Yeah, on purpose. I mean, I apply the same measures that Drake applied to creating short songs. Drake created short songs to leave room for people to have their own ideas. When you give them everything, there's nothing for people to hold on to. Because we all want to imagine people how we want to imagine them. And also, I wanted people to fuck with the music first — if you don't fuck with the music, then there's no point.
And now you have a new single out called Simple Pleasures.
The label really wanted a new song, so me and the homies were just like, "let's have some fun; let's create!" So we jumped in with this kid GUBBAY, and Sad Money, and we were working on some ideas, and it just wasn't working. Two or three hours, and nothing was working. So Gubbay played this super super house beat. Like, four-to-the-floor house music. So we slowed it down, and we just caught this pocket — it was fire bro.
What's the song about?
The song is about me and this girl who I'm dating right now. We said that we're not gonna be serious; we just gonna be friends and fuck. But we both started catching feelings. Just like every other man, I guess, I blamed her [laughs]. Why you gotta go and catch some feelings? That's what it's about.
Anything you'd like to add?
Rest in Peace Nipsey Hussle. That's all I gotta say.