Still from TSHEGUE's M'Benga Bila
10 things you need to know about tshegue, the afropunks about to soundtrack your summer
Watch the video for 'M'Benga Bila', their addictive new single.
Still from TSHEGUE's M'Benga Bila
"It's a protest. A scream from a society that still struggles to accommodate the differences and the freedoms of all," says Faty Sy Savanet, singer of exciting Paris-based duo TSHEGUE, about their new single M'Benga Bila. The title means "I'm gonna call the cops!" in her native Lingala -- Faty was born and raised in Kinshasa before moving to France at the age of 8 -- and the song represents "a systematic formula which too often forces the point of rupture between two individuals; the end of a dialogue".
M'Benga Bila's energetic soca-leaning production comes courtesy of Faty's French-Cuban bandmate Nicolas 'Dakou' Dacunha, while the cinematic and very stylish video (that leather jacket! those flares!) that we're sharing exclusively here today was directed by Sacha Barbin. Shot in Paris' multicultural Goutte d'Or neighbourhood, where Faty happens to live, we join the duo, their friends and their neighbours as they walk the streets with serious intent.
Fresh from winning over audiences at Brighton's The Great Escape, TSHEGUE are currently gearing up to release their Telema EP, due on June 14. Press play on the visuals, make a mental note to keep an eye on what the duo are up to, and get to know them via these 10 fun facts below.
1. Faty's earliest musical memory is from her childhood in Kinshasa...
"I remember waking up at night to go dancing at my neighbours' house," she says. "That gives you a tip about why the moon and the night means so much to me. Kinshasa is such a vibrant city… music is literally everywhere!" Dakou, meanwhile, recalls drumming on pans with his friends during the holidays. "It got me into percussion," he says.
2. They both started out playing drums...
"I started playing drums as a teenager, then moved on to electronic music before spending a few years as the lead singer of a garage band called Jaguar," says Faty. "When I was a teenager, a band from my neighbourhood needed a drummer and asked me to try out," says Dakou. "Then I played drums for many, many artists and bands until I met Faty and we clicked. Then Tshegue was born."
3. The duo's genre-fluid sound is born from their studio jam sessions...
"We try to mix the energy of the percussion with the intensity of my lyrics and their pace," Faty says. "It really is based on that alchemy." When asked what kind of music they make, Dakou tells people that it's "a mix of roots and contemporary music; merging electronic with African music, punk rock and garage rock energy with a global approach." He adds that, "We do not tend to conceptualise music -- we just go to our studio and we jam!"
4. Their band name, TSHEGUE, is a slang word for boys who hang out in the streets...
"It comes from Kinshasa," Faty says. "My aunts have called me it since I was a little child. It's the name that people give to the kids from the streets."
5. According to Dakou, the best thing about Paris is the diversity...
And according to Faty, the worst thing about it is the "dog shit when it rains".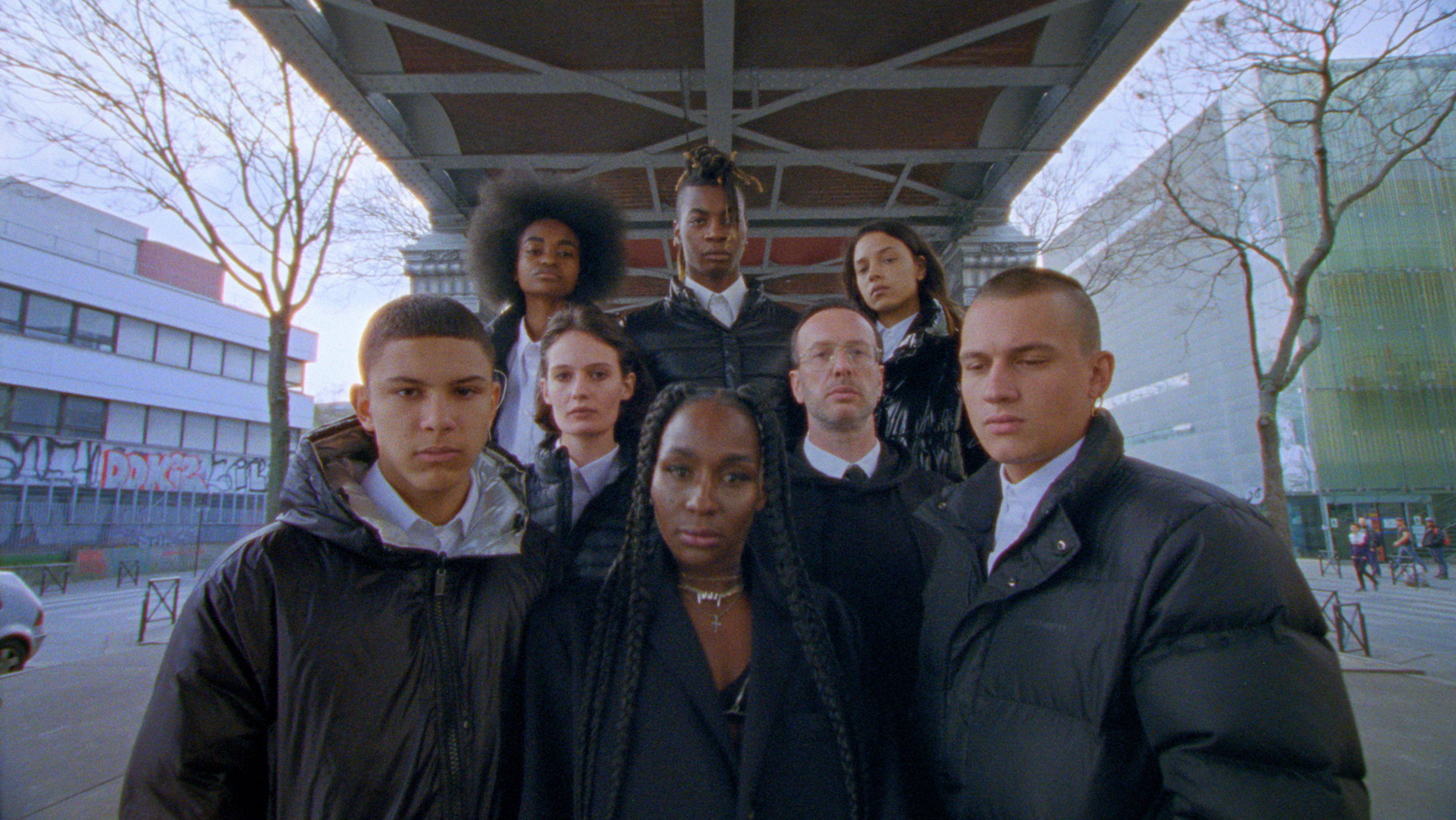 6. They reckon their forthcoming Telema EP would've soundtracked Win Wenders's Americana road movie Paris, Texas pretty well...
"It's about the long, long walk 'til you find your path," says Faty. "We've been through many personal experiences since our debut EP Survivor, and I guess Telema reflects this." That, or, "a movie about social justice and freedom I guess!" suggests Dakou.
7. The founder of cult French record label Tricatel has been a mentor to Faty...
"Bertrand Burgalat is important to me," she says. "A music mentor who believed in me. I owe him a lot as he offered me one of my first experiences on stage in Paris, it was a very special moment, a remembrance ceremony of a common friend."
8. Their video for The Wheel starred Congolese skate collective Club Etoile Rollers...
It's award-winning and also well worth a watch.
9. Faty hosts club nights at Paris club L'Embuscade...
"Digging for records for my nights has enriched my taste in so many genres," she says. "I could play blues, soul, grime, hip-hop, kuduro, Gqom, techno, Congolese music from today and from the past, oldies but goodies, super weird stuff also. I think Paris has this 'Sono Mondiale' [world music] feel, you know!"
10. Last but by no means least, Dakou can speak to ghosts...
"I communicate with the spirits," he says. "We CAN connect."