Barragán fall/winter 17. Courtesy of the brand.
5 experimental young brands making new york fashion week fun
Meet the rising talent carving out a new kind of New York fashion.
|
07 September 2017, 7:39pm
Barragán fall/winter 17. Courtesy of the brand.
New York Fashion Week feels a little like a house party this season. The city's fashion elders are out of town — Rodarte, Altuzarra, and Proenza Schouler have left for Paris — and a new generation of designers is at large. Younger labels are freer than ever to enjoy themselves, and are getting more attention for it. Brands like Eric Schlösberg, Vaquera, Lou Dallas, and Gauntlett Cheng have set the tone for a very different kind of New York aesthetic, which doesn't involve the commercially minded restraint often associated with the city. Things feel less office-appropriate, less wedding guest, and more "WTF is this?" (in the best way possible). This season, another crop of emerging talents is joining the new wave, too. The week is just warming up, everything is excitingly unpredictable, but it could be an epic season for new discoveries.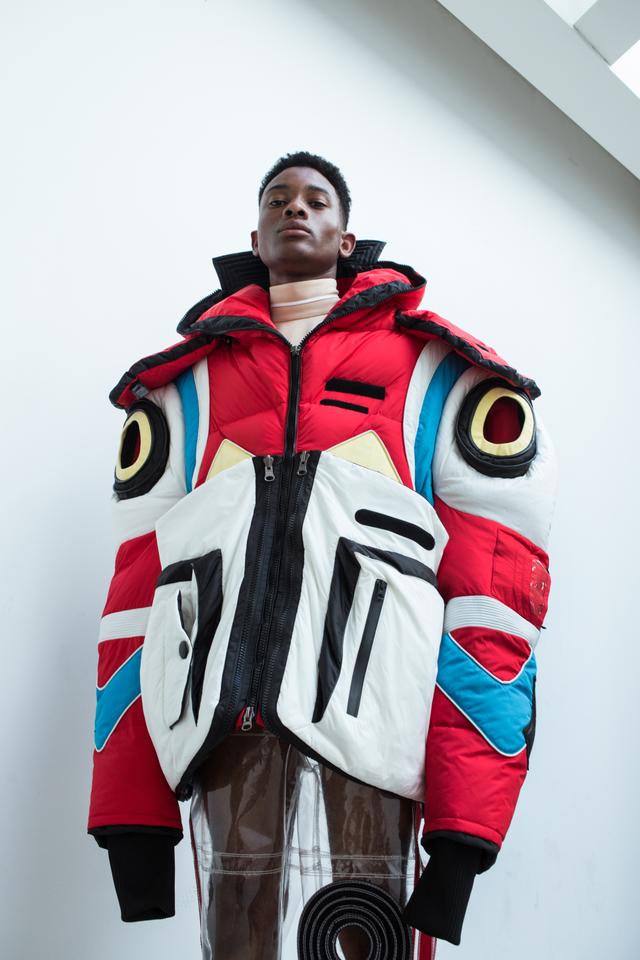 JunJie Yang
Oversized leopard-print bakerboy caps, robotic-looking duvet jackets. Antwerp-based menswear designer JunJie Yang showed in New York for the first time last night, at VFILES's Barclays Center extravaganza, where his designs shared the runway with Offset's Lamborghini. A graduate of the prestigious Royal Academy of Fine Arts, JunJie is dedicated to craftsmanship and attention to detail. For example, he made over 20 patterns for each of the body-engulfing paneled down jackets he showed last night and precisely counted out the number of feathers stuffed into them. His designs are inspired by the evolution of Asian culture, he says, and adapting his personal heritage for today's world. While VFILES is a safe space for fashion to live out its wildest fantasies, it's also an incubator for serious brands to get their footing. JunJie's range as a designer — he also showed zippered leather tunics and transparent flared pedal-pushers — makes him a definite one to watch.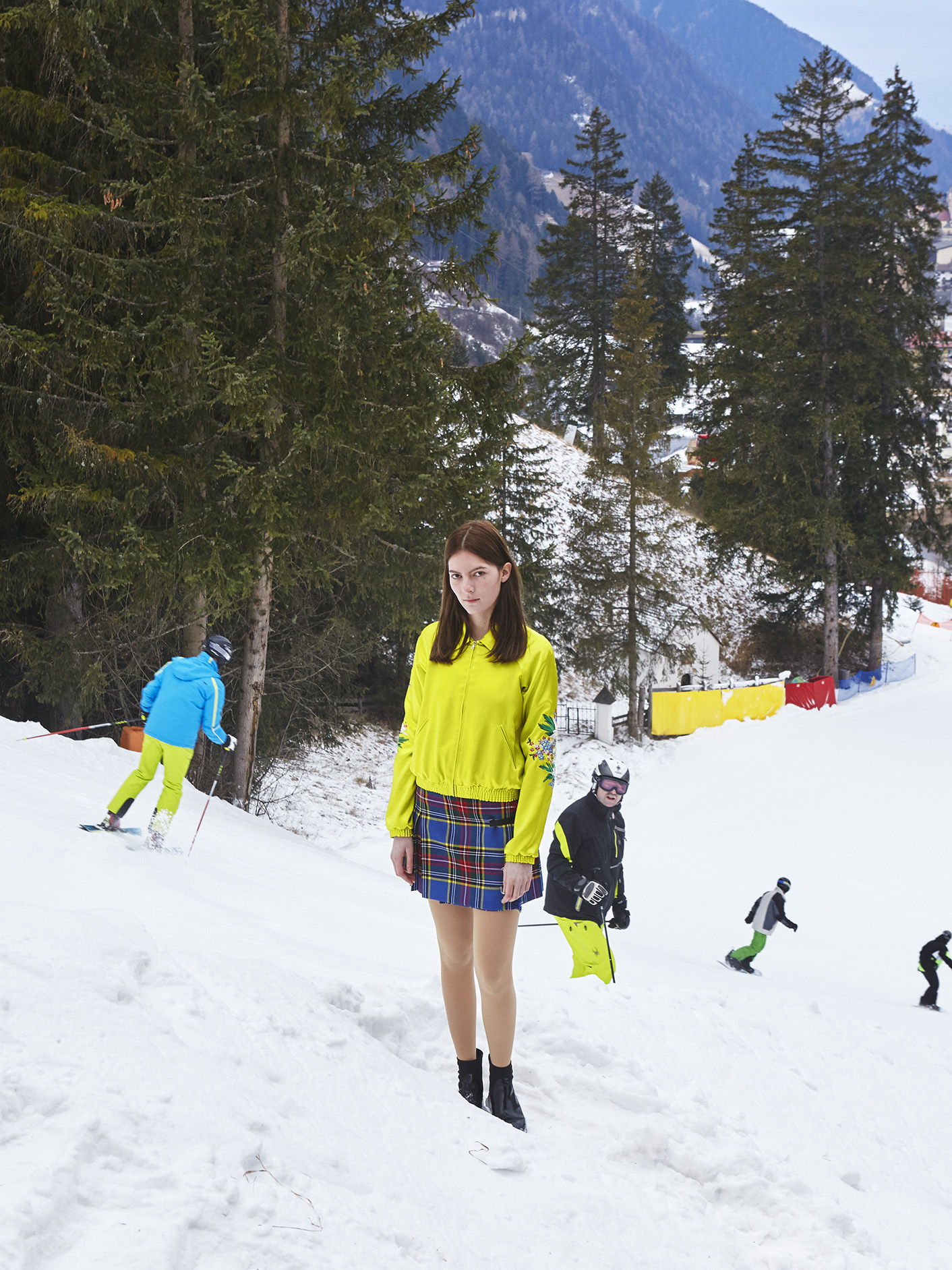 PRISCAVera
Italian-born designer Prisca Vera Franchetti has been making clothes as PRISCAVera for two years now, and garnering a loyal fan base thanks partly to her main stockist, Maryam Nassir Zadeh. Prisca makes clothes you've probably seen on rising musicians (Tei Shi) and interesting-looking girls on the street in Chinatown. Her designs are defined by their lightness of touch — simple silk slip dresses, sheer shimmery tank tops — and their inherent coolness, in a mid-90s Calvin Klein kind of way. (Think featherweight lettuce-edged T-shirts and a palette of icy blues and lemon-y yellows.) PRISCAVera's pieces have a Mary from Party Girl quality: styled one way, they're chicly librarian, styled another they're rave wear. This season, Prisca will present her first runway show on the official fashion week calendar. She tells i-D the collection "was inspired by a happy clash of Austrian/Bavarian influences and 90's posh party wear and lingerie references."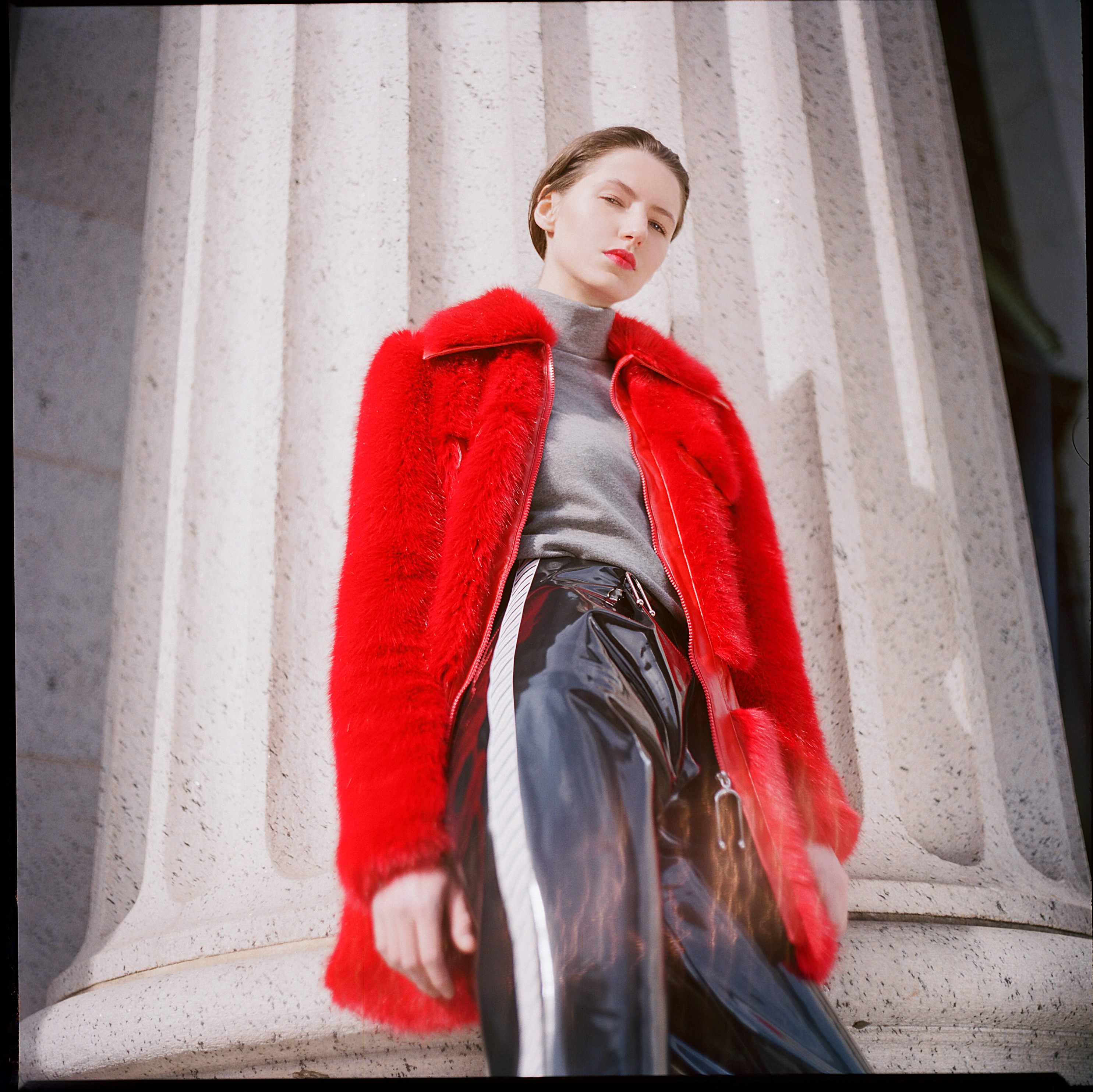 Kim Shui
VFILES fall/winter 16 alum Kim Shui was born in the US, raised in Rome, and later studied at Duke (she was an economics and French double major), before heading to Parsons and Central Saint Martins. It's a resume as eclectic and impressive as her pieces, which have been spotted on the likes of Solange (who commissioned a custom poppy-red lace jumpsuit) and Cardi B (see the insane tweed short suit on the cover of "Bodak Yellow"). Kim makes the kind of pieces you might reserve for big nights — gold lame bikinis, snakeskin jackets, feather-trimmed leather pants — but creates so many of them, and mixes them together so effortlessly, it would be a shame not to wear them every day. This season, she returns to the runway on her own terms, and tells i-D her collection will explore "how individual identity is expressed through improvisation." Her spring/summer 18 collection, she says, is "about exploring the threshold between what is silent and what is loud, what is excessive and what is not."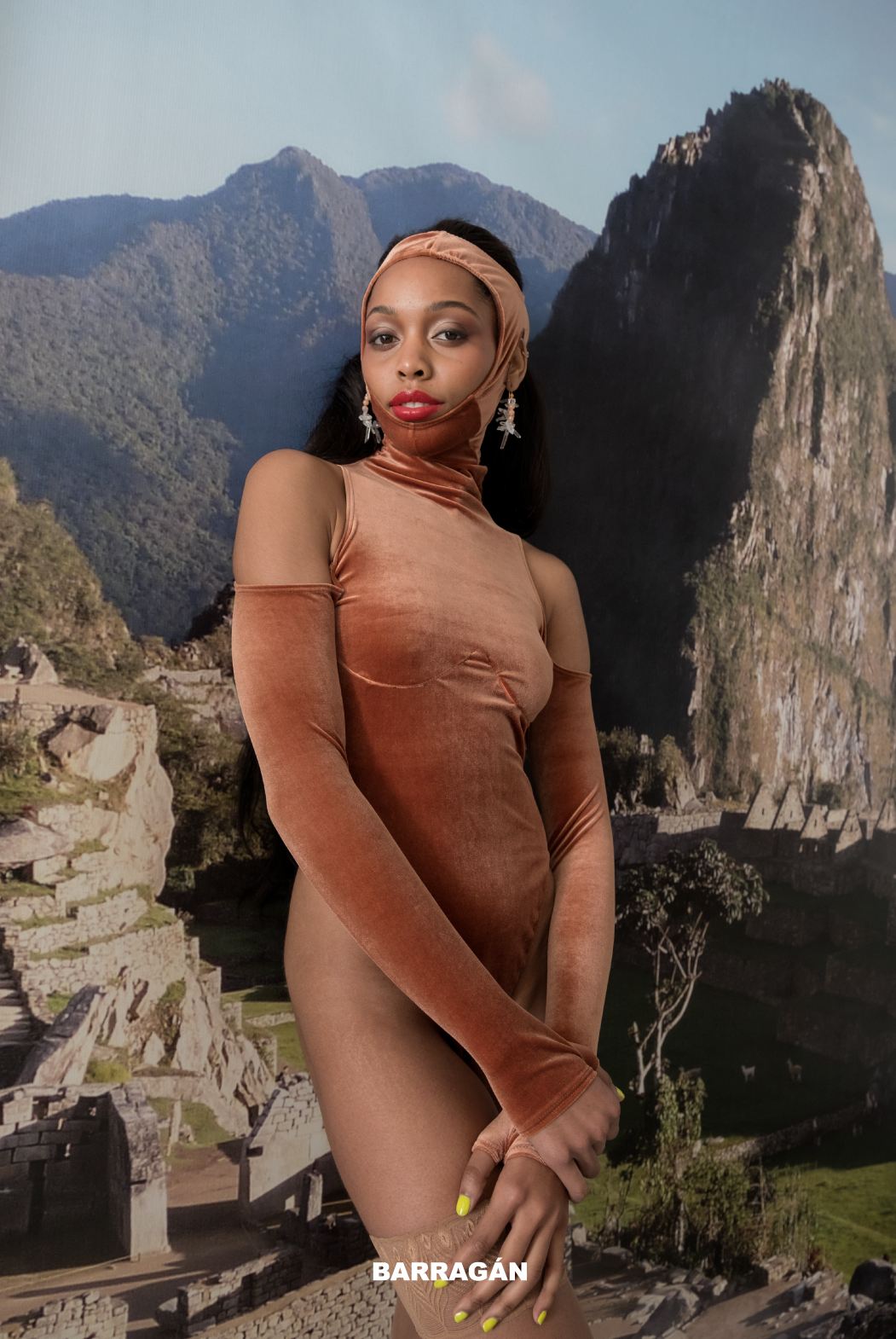 Barragán
You may remember Barragán from those t-shirts that spelled out "L.E.S.B.I.A.N" in the Friends font. They seemed to infiltrate every corner of Instagram. Designer Victor Barragán's designs have been both influenced and spread by social media. Raised in Mexico and now based in New York, Victor has a knack for reworking niche but iconic facets of 90s and 00s culture into brilliantly fresh (and un-gimmicky) clothing. Or to quote the brand's website official bio, Barragán is "an experiment in fashion trends, gender identity, and media consumption." Victor's most recent collection was a surreal explosion of ruffles and velvet. There were holes in unexpected places that left boobs and butts exposed. And sheets of wide-link gold chainmail. This season, Victor will present his third collection under the Barragán brand, this time with a full-fledged runway show, and the outcome is utterly un-forecastable.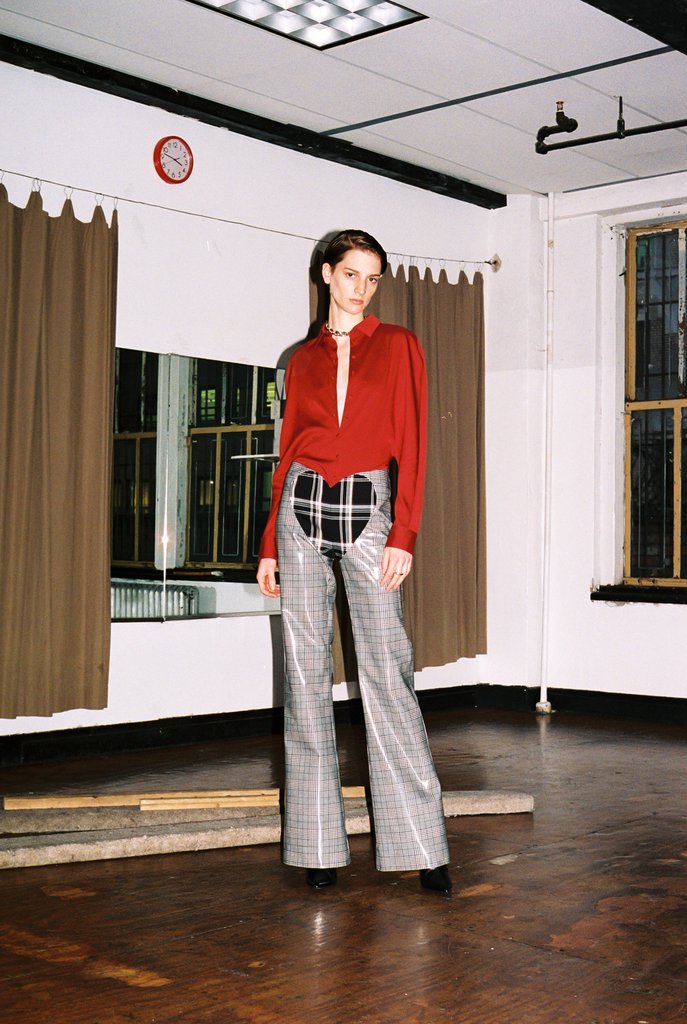 Linder
Linder has been creating interesting clothes under the radar for a few seasons now and is only just beginning to get the attention it deserves. The brand is showing during women's week this season, which should help. It will be Linder's second time on the women's schedule since the brand launched, as a menswear label, in 2013. Designers Kirk Millar and Sam Linder have a largely unisex aesthetic, anyway. They've used female models in previous shows and their clean-cut but witty approach feels genderless. In June during men's week, Kirk and Sam unleashed a crew of diamanté-covered club kids in sand-blasted denim. "This upcoming collection is going to be an extension of last season but pushing the boundaries," Millar told WWD of spring/summer 18. Hopefully those patchwork "Justin Timberlake at the 2001 AMAs" jeans will come in Britney Spears sizes too.